Somewhere just over the halfway point of our NC500 trip, we needed a nice quiet place to stay and recharge our batteries. It was important to find a hotel with all the necessary amenities and facilities for this purpose so that the travel fatigue would all be gone and we could move on to our next destination.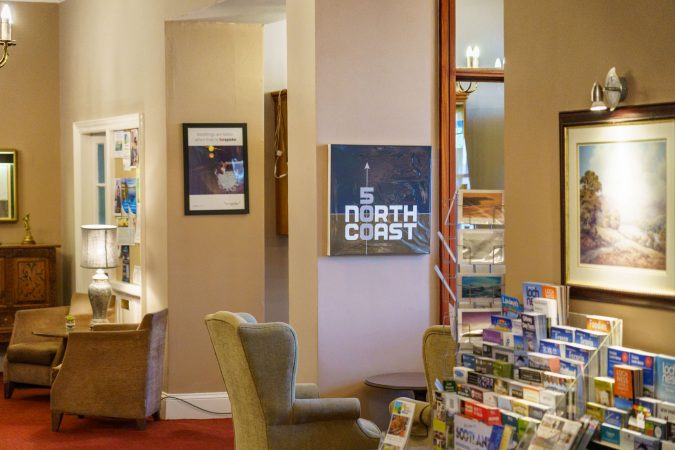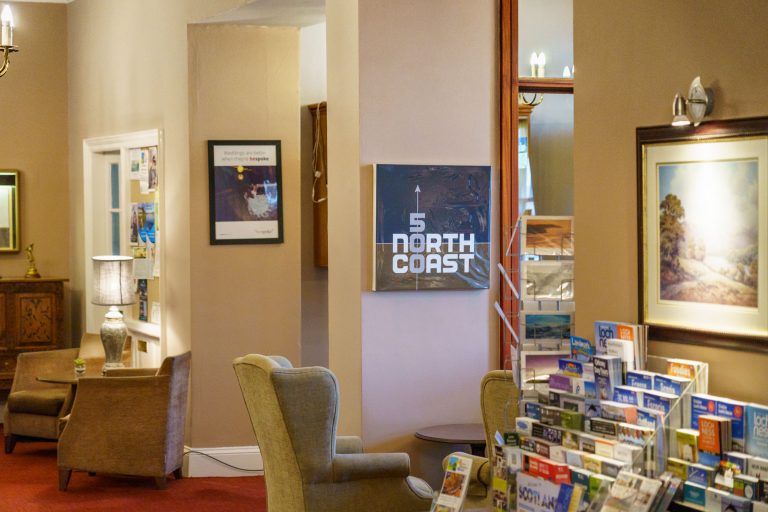 We also needed a place that was homely, comfortable and well-equipped at a decent price and the Gairloch Hotel was the perfect answer to all our needs. Unlike the other places we would stop on our trip, this was a full-fledged hotel with 70 bedrooms and was a nice little highlight of our trip. It had nice views, a large beach nearby and all the facilities we would need for our stay.
Classic Hotel Qualities
This is a pretty old hotel, but it shines with classic charm and historic delights. From the outside, you can easily guess that the Gairloch Hotel wasn't designed by a modern architect. It has the charm of buildings from a bygone era. The brickwork is visible giving the exterior an aged look but in a good way. The interior has been renovated to resemble a modern hotel but it retains some of that old-world charm without any of its failings.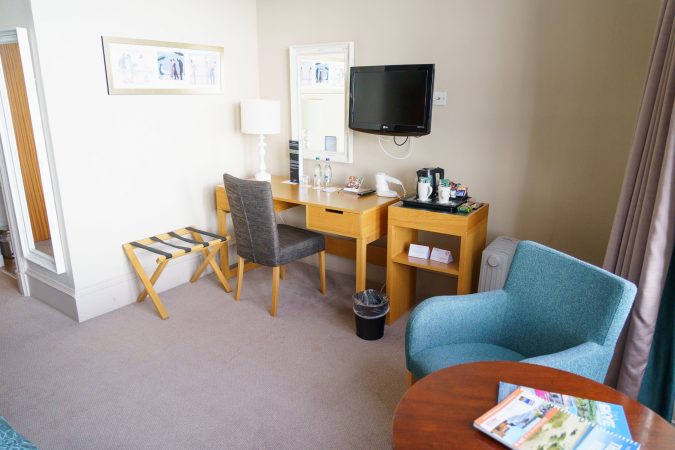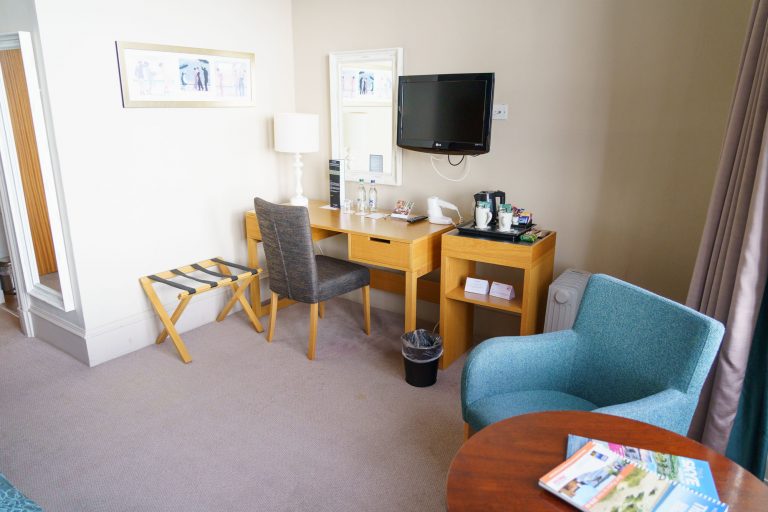 The rooms were spacious and plenty of natural light everywhere meant that the atmosphere was a soothing and calming one. The Gairloch Hotel is located in a secluded area that shuts off the world and takes you back close to nature without many distractions. The Gairloch Hotel is a versatile place that can cater to many different types of travellers with different needs. Everything was handled very professionally and we didn't have to face any hassles during our stay here.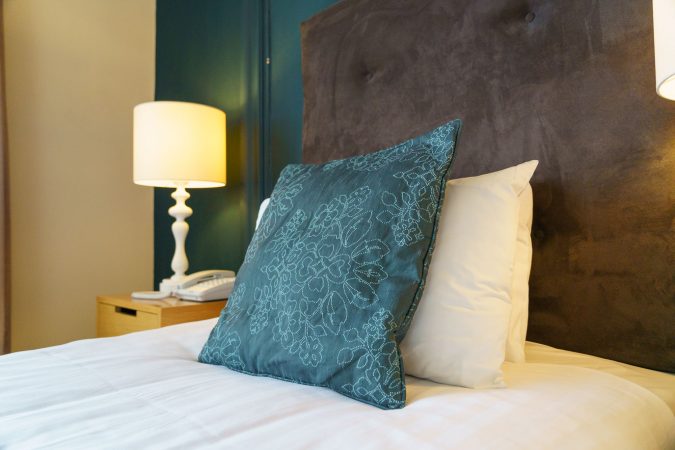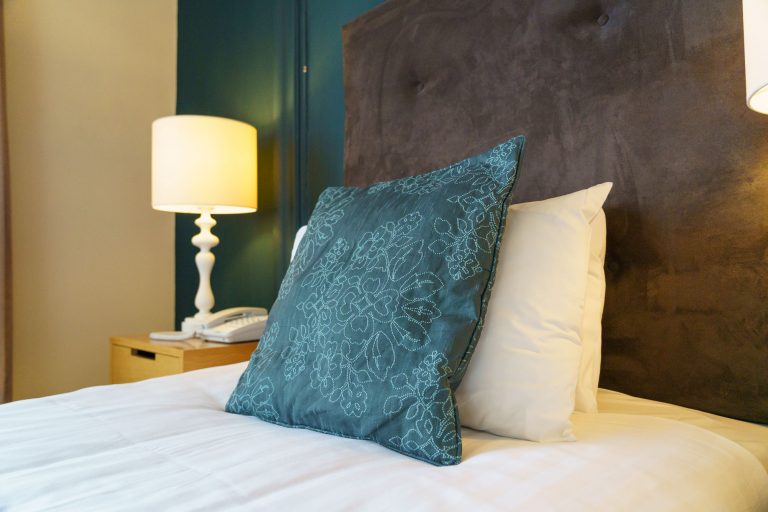 In The Heart Of Nature
As we had alluded to earlier, the Gairloch Hotel is quite strategically located in such a way that you do not have to take a long detour from the main road but still be able to enjoy the peace and joy of being in tune with nature without any disruptions. Sitting at the foot of some gentle hills, the Gairloch Hotel offers an excellent view of the Isle of Skye. It is also a stone's throw away from many secluded beaches which means that you can talk a walk barefooted on the sand without any of the crowd and hustle of a regular beach.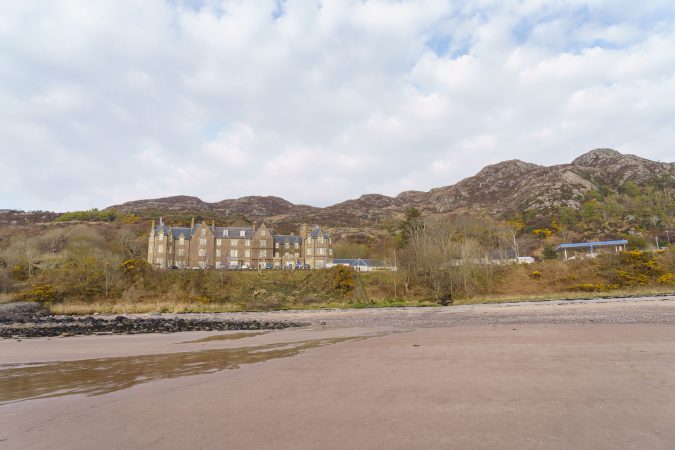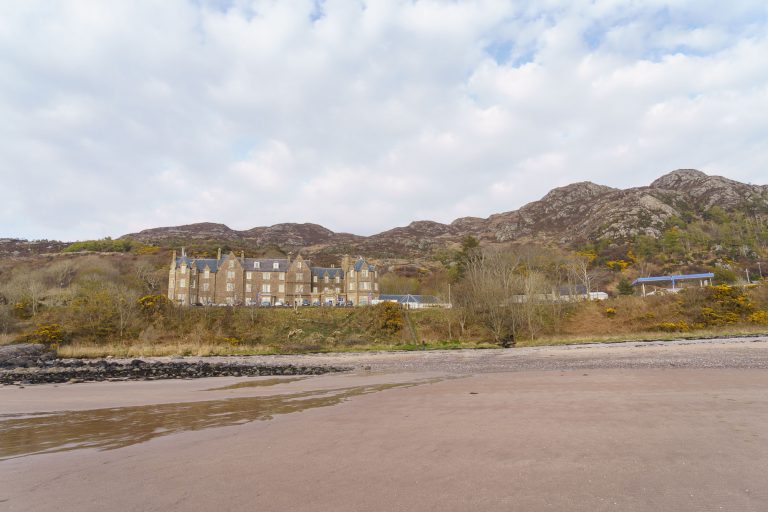 The other side of the hotel is surrounded by plenty of trees and you can go hiking and partake in the local flora and fauna in all its glory. This does not mean that you will be lacking any facilities. There is on-site parking available for those needing to park a car.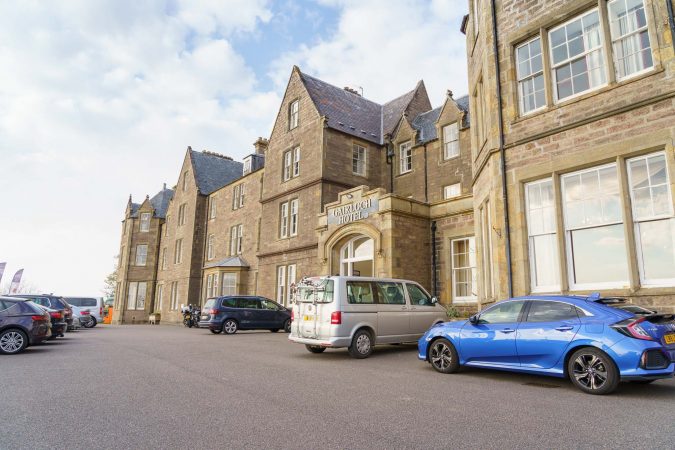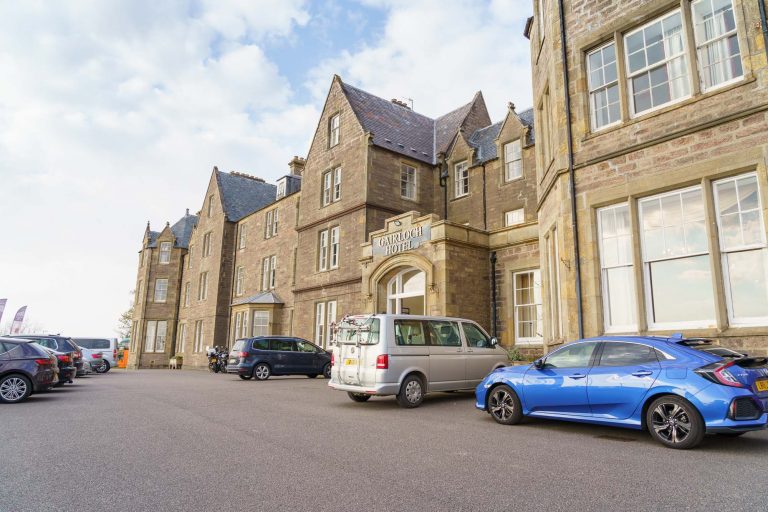 Rooms And Amenities On Par With City Hotels
The Gairloch Hotel is not exactly located near a big town or city and as such, you would expect some compromises in the hospitality but thankfully, there were none at the Gairloch Hotel. Even though this is quite an old establishment at heart, it had wifi, exquisite furniture and a plethora of other amenities that made us feel at home right away.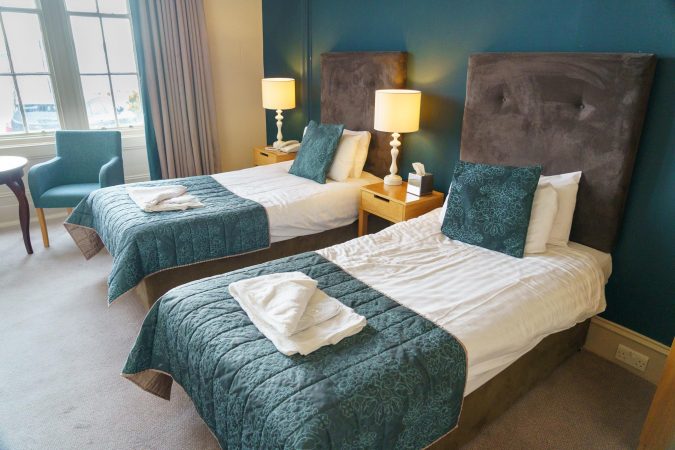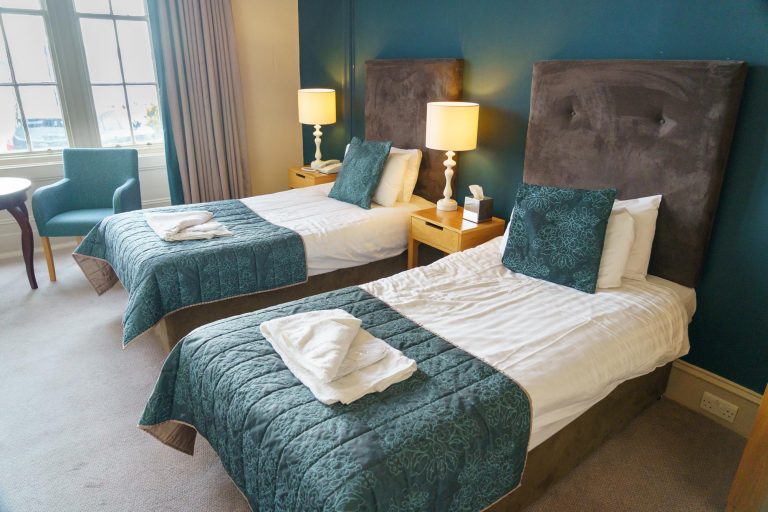 The Gairloch Hotel also plays host to various entertainment events. Then there was the view from the rooms. Because of its design, almost every room comes with multiple large windows and irrespective of which way the rooms were facing, we were treated to some of the most tranquil views. The Highlands are renowned for their scenery and we felt like the best of it had been cherrypicked for us and placed right outside our windows. Overall, it was a very fulfilling experience.
Great Food and Ambience
We of course took some time to check out the restaurant. This was where we were the most spoilt for choice when it came to food for the entire duration of our trip. The usual selection of Scottish delights from the region was available in their authentic forms while a more modern European cuisine was also available to cater to a wide range of tastes and preferences.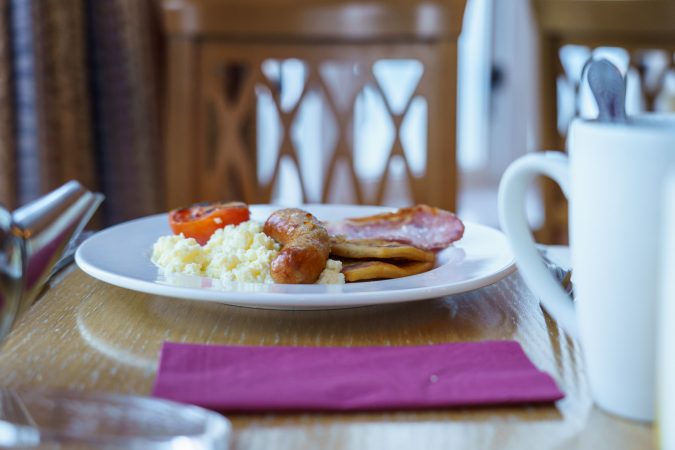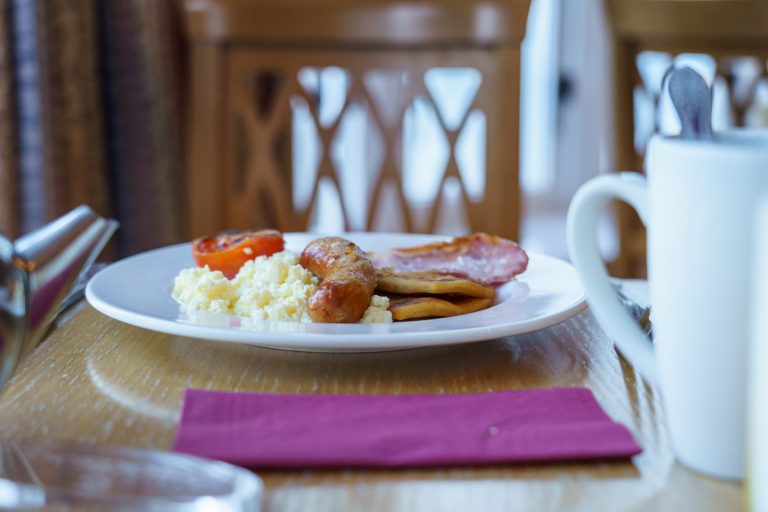 The restaurant was also a nice place to be in. It was large and spacious and home to some of the most free-flowing chit-chats of our trip. The Gairloch Hotel is also home to plenty of lounging areas.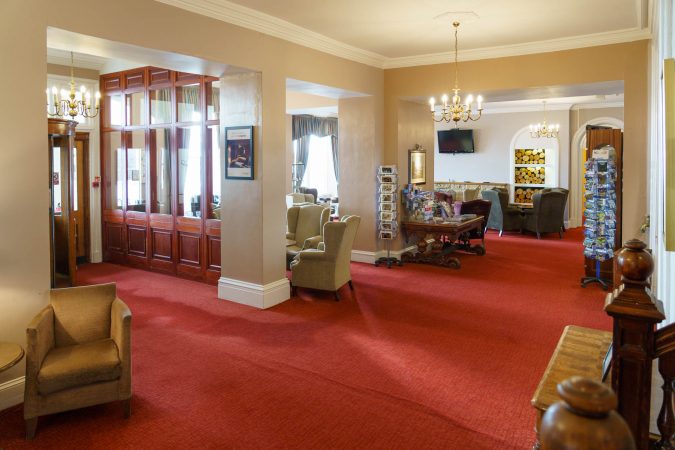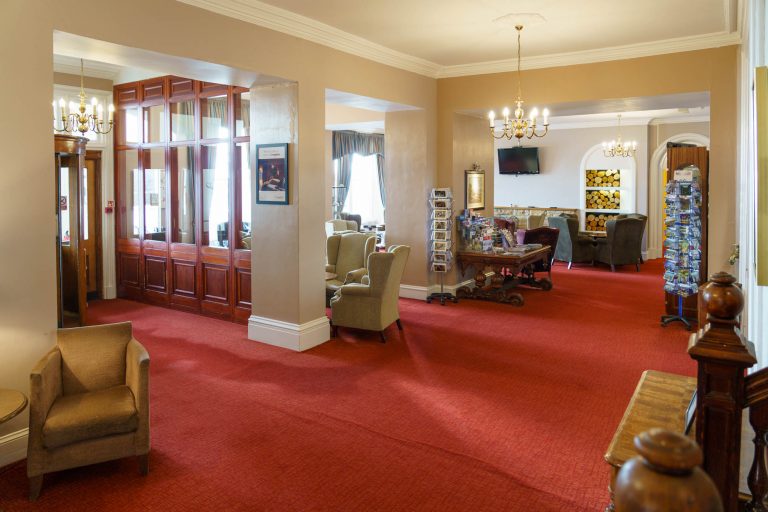 The overall ambience of the place is very welcoming and everything from silently contemplating about life to planning stuff with your friends can be done with equal ease. The Gairloch Hotel was one of the most well-rounded stops of our trip.
Perfectly Situated For All Types of Travellers at a Great Price
As I had mentioned earlier, the strategic location of the Gairloch Hotel plays a big role in making it a really great option. Despite being in the lap of nature, it is easily accessible and it is close to a number of holiday spots and activities. Beachgoers, trekkers and long-distance driving enthusiasts will all find the Gairloch Hotel as the perfect base from which to plan their next move.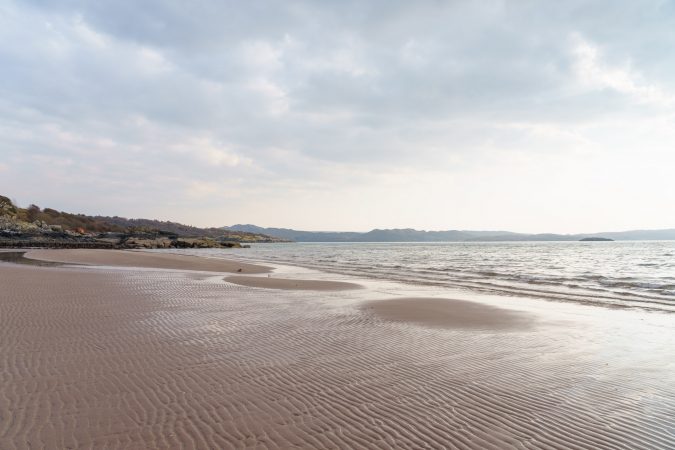 However, it all boils down to the money and that is where the biggest surprise lies. Everything is reasonably priced and you can choose from a plethora of bespoke packages that are tailor-made for different types of travellers. This is especially good news for those on a budget and even if you are not, you can always use the money saved on something else to make your trip that much more fun.