The last time Ford had a large 4×4 in the UK was the Explorer – a car clearly with its heart in the good 'ol USA. The Ford Edge, however, is a totally different beast, designed to capitalise on the success of the smaller Kuga.
Take a Look At The Outside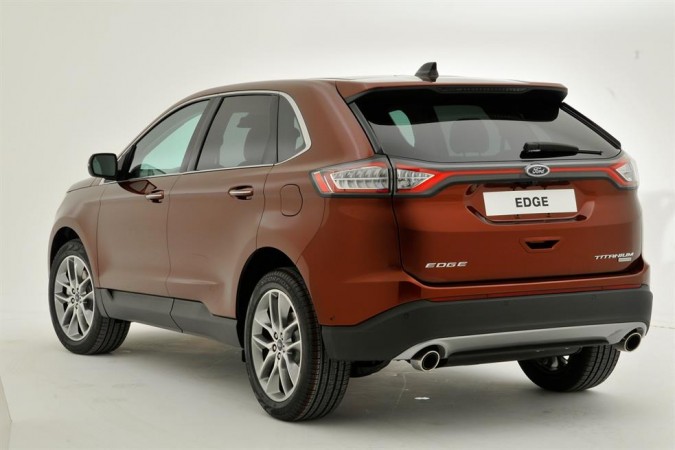 Nothing radical here. Ford have played it very safe. The Ford Edge has all the generic elements of its rivals. It could be a Tuscon, or a X-Trail, or a… (you get the picture). The most prominent feature is probably the extra large chrome grille. In the US the X-Trail is referred to as the Rogue, read about all the common Nissan Rogue problems here.
Take a Look At The Inside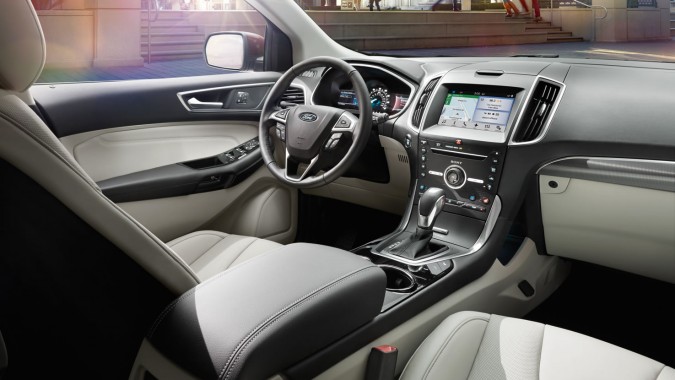 Inside, again it will be a familiar place for Ford owners, with the centre console dominating the interior. There seems to be a quality feel and everything appears to be where it should be. It also looks very roomy and Ford claims a class-leading capacity of 1,788 litres – although oddly they don't have figures yet for with the seats up. But judging by the pictures, it looks like a healthy 500-plus litres. Ford also claim class-leading interior space, with considerably more rear head and shoulder room than any of its rivals – including bigger models.
Ford Edge Tech Details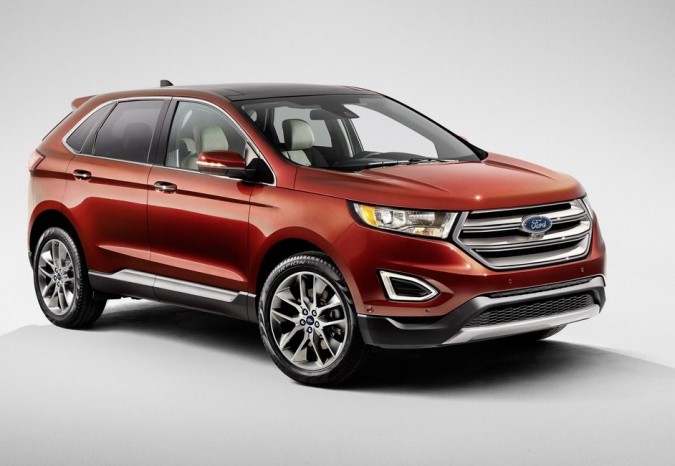 The Ford Edge is Mondeo based under the skin – so expect to see a lot of shared tech. The Mondeo hatchback is longer than Ford's flagship and surprisingly, the Ford Edge is 4WD only, whereas, quite a few rivals are offering 2wd aswell. Being a flagship model, the Ford Edge does not receive lesser power diesels, instead either a 180bhp or 210bhp 2.0-litre TDCi. Key tech highlights include inflatable rear seatbelts (first seen on Mondeo) and a Front Split View camera.
2016 Ford Edge Summary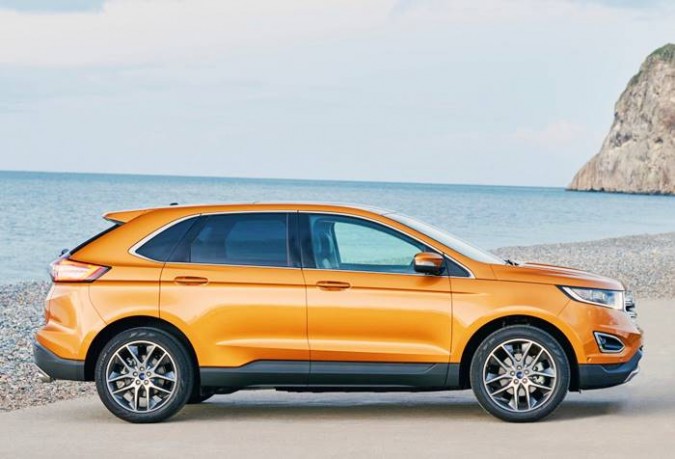 Utterly conventional and sticking to the tried and tested SUV path, the Ford Edge, still makes for an odd beast – a latecomer that doesn't stand out. The lack of 7 seats could hurt its practical status as the rival Discovery Sport, amongst others, has this option.
Edge prices start at £29,995 for the Zetec 180PS 2.0-litre TDCi AWD 6sp Manual and finish with the Sport 210 2.0-litre TDCi AWD 6sp PS Auto at £36,745.