It's astounding to see just how far automotive security has advanced. In the olden days, it isn't even a challenge to break into a car and drive off with it. Sometimes, all you need is a coat hanger and some sharp tools like a screwdriver. Owing to fancy anti-theft systems, you're not only giving your burglar a headache, but it may trouble you, too. As is the case with learning how long do car alarms go off for.
Yes, having a loud and shouty alarm system is a great way to sniff out thieves and make them far less likely to jack your car. However, let's remember how easy it is to trigger a car alarm. At times, a sharp crackle of thunder is sufficient to get your alarm system screaming its lungs out. An embarrassing, as well as annoying, issue to have. But hey, that's a tiny compromise to have a good alarm system.
But let's say you're trying to sleep at night. Then, suddenly, your neighbor's car alarm goes haywire. Whether there is or isn't a carjacking in progress, it might not concern you. All you want to know now is how long do car alarms go off for. At least then, you could prepare for the long wait before the car alarm shuts up again, and you can go back to bed. So, how much longer does this have to go on?
What Is A Car Alarm, Anyway?
Before we get into how long do car alarms go off for, we might as well try to understand more about the component in question. So, what is a car alarm, and how does it work? Fun fact; the very first car in the world, as we know it today, came about in 1886. Not that long thereafter, and once it became mainstream, the first reported car burglary was reported in 1896. Just 10 years… That's all it took.
Back then, anti-theft technology and concepts were very primitive, at best. For the most part, you're reliant on the key to lock and unlock the ignition. Over the decades though, it gradually became much tougher to steal a car. Yet, and based on many studies today, a car is broken into (in the US alone) as frequently as every 20 seconds. Every year, thievery has cost car owners roughly $5 to $6 billion.
It's no wonder why automakers and owners have invested just as much money collectively in building up more potent anti-theft solutions. The most basic car alarms are deemed to still be better than nothing. Depending on their design, the functionality of your car alarm may differ. In most cases, it's meant to simply deter a thief from jacking your car. Elsewhere, it might even disable your vehicle entirely.
Oddly, there has been a surprising amount of debate over the effectiveness of car alarms. There are a lot of people who do wonder as to whether alarms are even worth it. It's given the fact that burglars continually break into cars, even those fitted with sophisticated deterrents. Nevertheless, we'd argue that despite the resilience of some, alarms do give your car a higher chance of not getting robbed.
How Do Car Alarms Work, Then?
In its simplest form, a car alarm consists of a sensor or switch. When compromised or actuated when it's not supposed to (e.g. prying a door open while your alarms are on), it'll activate the siren. It could then scream, wail, and shout until you learn how long do car alarms go off for. Or, until you get your key fob out to reset the alarm. All in all, a straightforward concept, and includes parts like: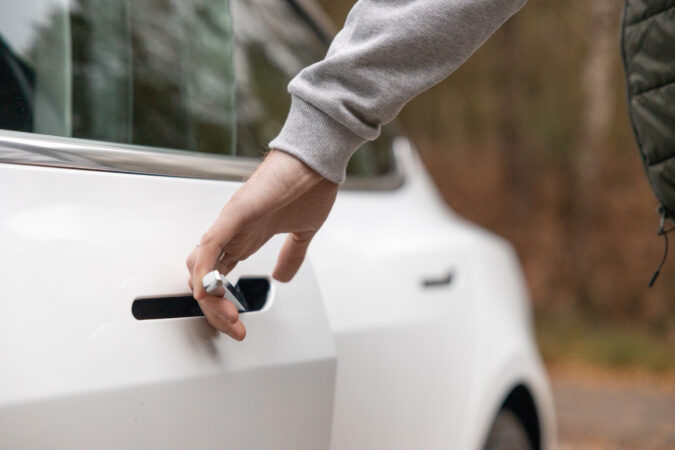 The most intricate piece of a modern-day car's alarm system is that control unit. If the sensors detect that something's amiss, it won't sound the alarm right away. First, it'll send any input to that control unit. It can then close the circuit to switches that'll prompt the alarm to start sounding. It could also sense when someone is tampering with your car (e.g. cutting the battery cables to cut power).
What Type Of Sensors Do Car Alarms Have?
Speaking off, a modern car alarm has a vast array of sensors dotted about. The most commonly used sensor is found by the doors. So, if your doors are bypassed with the alarm on, the alarm will sound. In all, we have:
What Causes A Car Alarm To Go Off (Incidentally)?
Next up, let's find out what exactly caused your (or your neighbor's) alarm to go off in the first place. To get the obvious out of the way, your alarm will get triggered should an individual (as malicious as they may be) attempts to break into a car. But more often than not, your car alarm is triggered accidentally or unintentionally. Some of the most common triggers for a car alarm include: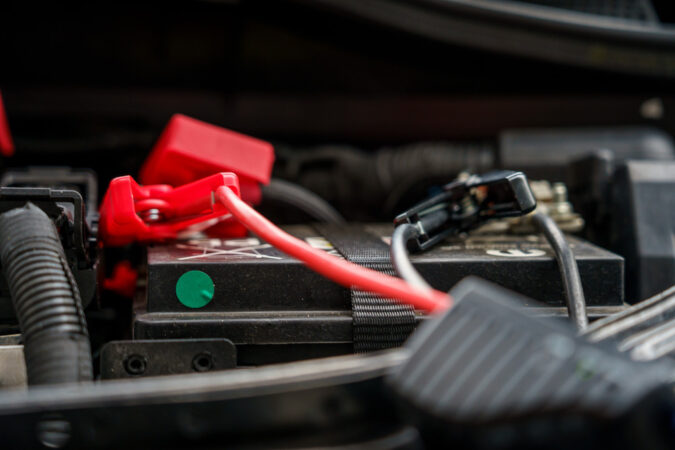 How Long Do Car Alarms Go Off For?
Finally, we get to the elephant in the room – how long do car alarms go off for? Frankly, there isn't a straightforward answer to this, as the time it takes for an alarm to shut itself varies. For example, in older cars, the alarm may continue to keep blaring for hours or up to a day at a time. In some cases, it may never turn itself off, without the owner telling it to. These days, things have changed a bit.
The general consensus appears to be around 20 minutes. That's the total time taken between the car alarm activating, to it turning off automatically. Nevertheless, the duration may not necessarily have been dictated by the automaker. Rather, we have to look at rules set by individual towns, cities, and homeowners' associations. They have their own restrictions for how long do car alarms go off for.
After all, a non-stop alarm is a nuisance (and contributes to noise pollution) for everyone around your car. Therefore, the automatic shut-off for a car alarm might be far shorter than 20 minutes in some parts of the world. Say, closer to around 5 to 10 minutes, respectively. Otherwise, and if the alarm is unable to shut itself off, you might find yourself on the receiving end of a written warning or fine.
So, how long do car alarms go off for? In general, we can say around 20 minutes from start to finish before it shuts off automatically. Nonetheless, this isn't always a given, as the total time it takes to shut off will differ wildly from one car to the next. It might take physical input from the owner. Or, and as we mentioned earlier, it might continue to sound endlessly until the owner turns it off.
Does A Car Alarm Turn Itself Off Automatically?
Ah, but even knowing a hard limit to how long do car alarms go off for isn't entirely sufficient. That's because more sophisticated alarm systems are smarter than you might think. Some of them feature a sort of sensitivity calibration. In other words, the alarm could be programmed to sound only when the sensors detect something based on how sensitive you set it to. Either higher or lower than baseline.
For example, let's say you've set the sensitivity level to a lower setting. In this mode, a slight brush or touch on your car could be enough to trigger the alarm. While this may be good for your paranoia, it could subsequently increase the risk of a false alarm. Alternatively, a higher setting would reduce the chances of a false alarm. But, a less brutish thief could more easily bypass it with their light touch.
Additionally, some alarms are smart enough to change their volume and duration depending on what triggered them. For instance, it might blare loudly if significant force was used. Such as breaking through the windows or trying to forcefully tow the car. On the flip side, a smarter car alarm might not sound the alarm for too long or too loudly in less serious cases. Like accidentally tugging the door handles.
But what if the alarm doesn't go off automatically? In that case, it'll continually keep sounding until its auxiliary alarm battery finally dies out. Unfortunately, this battery (not to be confused with your car's main 12V battery) has enough charge to last a whole year. It's been designed this way to keep on top of possible theft where the burglar attempts to shut off or tamper with the car's battery.
How To Deactivate A Car Alarm That Doesn't Stop Going Off?
We've set a hard limit of between 5 to 20 minutes in how long do car alarms go off for. However, you may come across situations whereby the alarm doesn't turn itself off automatically. Or, perhaps your car might refuse to shut the alarm up at all. So, what can you do about it? Well, here are a few quick troubleshooting steps to prompting the alarm to shut off: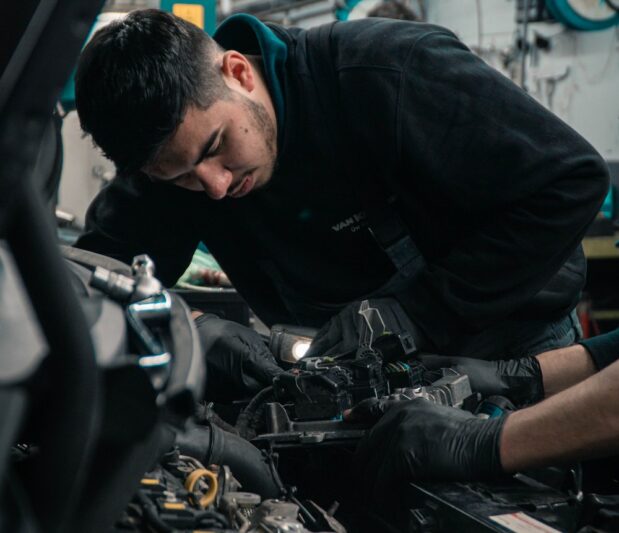 Try getting into your car and starting it up with the key. Your car's anti-theft system and immobilizer may turn off the alarms if they detect the right key in the ignition.
Hit your key fob's lock, unlock, and panic button. This may have been your first instinct before the car alarm refuses to oblige. Keep on pressing, just in case the key fob's battery may be low.
Use the physical key to unlock the driver's door. Just like the ignition, the anti-theft system might use this opportunity to confirm if you're the actual owner.
Open the trunk lid and hood, as well as all the doors. This is necessary to ensure that the sensors are working properly and resetting them to prevent further false alarms.
If your car has an aftermarket alarm system installed, there's typically a manual shut-off switch in the cabin. Usually, it's mounted somewhere around the driver's footwell or under the steering column.
Disconnect the battery to try and reset the alarm's sensors, and to cut power. Make sure that when you detach the battery terminals, always start with the ground terminal (negative).
Although, the alarm's auxiliary battery might still have a lot of charge left. If that's the case, you can snuff the alarm out completely by finding your car's fuse box. Then, remove the alarm's fuse(s).
What If The Car Alarm That's Been Going Off Isn't Yours?
The critical flaw with our prior troubleshooting steps is that they'll only work if the car with a bad car alarm belongs to you. But what if it's a stranger's car, with no way for you to access it? Or, to be able to contact the owner(s) at all? Perhaps, that car belongs to your neighbor, who's been away and is not responding to your calls? If it's been going on for more than 20 minutes, here's what you can do:
How To Solve Car Alarms That Have Been Going Off For Too Long?
If your car alarms keep going off by themselves and are on the fritz, you'll have to seriously consider a repair job. Given how complex your car alarms are, and the wide variety of possible points of failure, it's probably easier to have it sent to a mechanic, instead. Nonetheless, here are some of the repairs that you can undertake to possibly solve a wonky car alarm: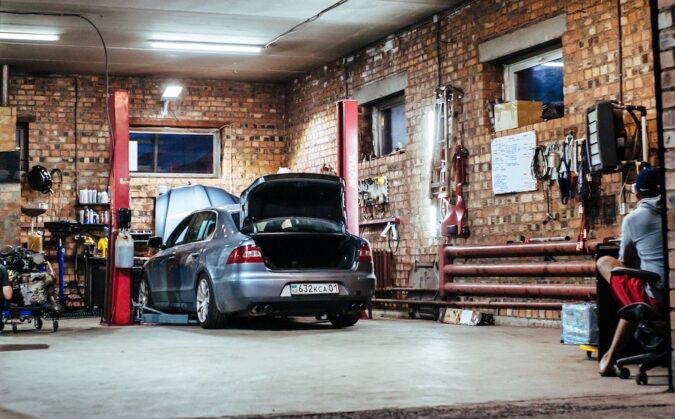 Final Thoughts On How Long Do Car Alarms Go Off For
All in all, that just about rounds up our look at how long do car alarms go off for. As we've learned, it isn't so easy to determine the exact duration before the alarm shuts itself off. It might be as little as 5 minutes, if the automaker is forgiving, and the local laws are stringent. Or, it's more likely to be closer to around 20 minutes. In some parts of the world, this is the maximum allowed time limit.
After that, don't be surprised if your faulty, non-stop car alarm gets you a citation and a fine. Or, even getting the car towed by the authorities to get it out of sight. Unfortunately, most other alarms don't shut down automatically. It might keep sounding for hours or days at a time. Usually, waiting until its batteries run out, which could ultimately take an entire year. I hope you have those earplugs ready.
Approved Tools
These tools have been tried and tested by our team, they are ideal for fixing your car at home.