An Infiniti SUV has been teased in the media this week. This new addition from the Infiniti brand will be coming to the 2016 Beijing Auto Show later this month.
The New QX Sport Inspiration – Infiniti SUV
It wasn't too long ago that we posted about the new Infiniti Q60 Coupe, but Infiniti have already moved on and up, with plans for replacing their mid-size SUV QX50 too, pictured below.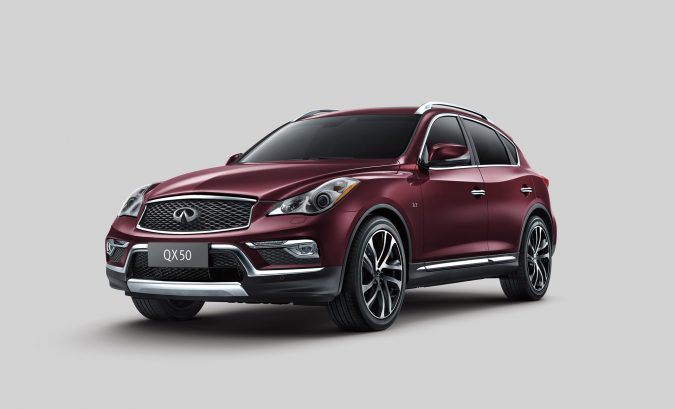 "Powerful Elegance" Design
This SUV looks every inch the Infiniti brand, even though the picture is teasingly darkened. With the Infiniti brand being in the midst of a serious product offensive, it's no wonder this new SUV is looking so skilfully and mysteriously badass. The "Powerful Elegance" design philosophy that Infiniti follows with all of the models definitely makes itself known here, with floating A-pillars and extra-wide wheel arches. This new SUV looks to be taking the curvatures of the Q60 Coupe up to the next level.
Catch The World Debut This Month
The first proper look at this Infiniti SUV will have its world debut at the Beijing Auto Show at the end of this month, be sure to catch it. We certainly will.
Source: Infiniti News