Ready for a tantalising peek into the future of electric supercars? Well, the future seems bright, sleek, and undoubtedly electric. Meet the Fisker Rōnin – a name that will soon be synonymous with sustainable luxury and thrilling performance.
600 Miles of Electrifying Freedom
With an integrated battery pack that promises a remarkable 600 miles of range, the Fisker Rōnin allows you to venture further with confidence. Imagine taking off on a weekend getaway from London to Edinburgh and back, all on a single charge! No range anxiety here.
A Powerhouse Under the Hood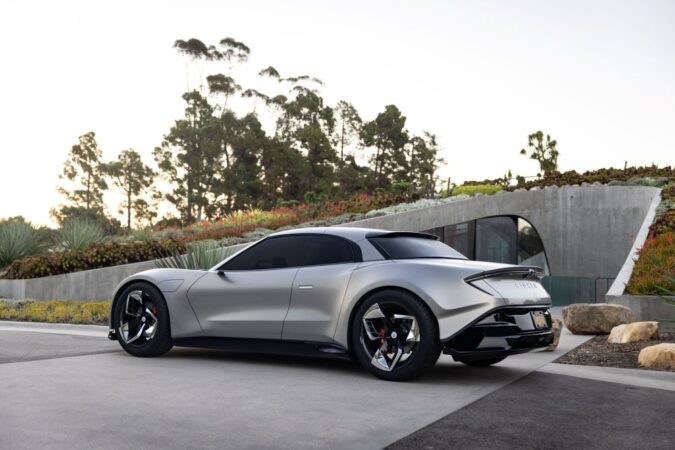 The Rōnin is not just about mileage. With over 1,000 horsepower tucked away, it's a beast ready to unleash its raw power. The anticipated 0-60mph in just about two seconds and a top speed of 170mph positions the Rōnin right up there with the best in the supercar league.
Convertible Meets Sports Sedan
A convertible that seamlessly doubles up as a sports sedan? Yes, please. The Rōnin's folding hardtop means you can enjoy open-top drives on sunny days and still get the feel of a sedan when the British weather does its thing.
Exclusive and Elite
With only 999 units set for production and a price tag of roughly £385,000, owning a Fisker Rōnin is about being part of an exclusive club. If you fancy being one of the select few, buckle up, as production is set to commence in the latter half of 2025.
More than Just Good Looks
The Rōnin promises a blend of functionality and luxury. Think rear butterfly doors for easy access, smartphone-activated features, and a hardtop that tucks neatly away, still leaving you with ample luggage space.
Plus, the interior is all about sustainable luxury. We're talking about innovative recycled and sustainable materials that aim to make Rōnin the world's most sustainable supercar.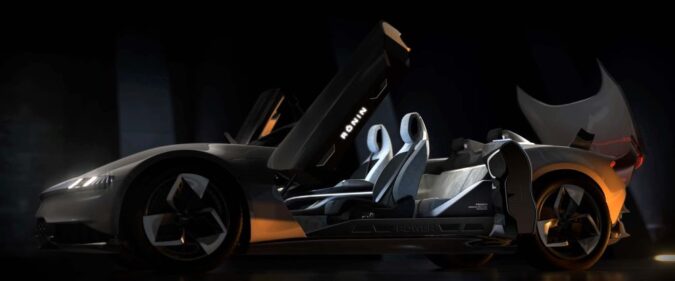 Fisker's Vision: Sustainable Performance
Henrik Fisker, Chairman and CEO, encapsulates the ethos behind the Rōnin perfectly: "For people who love to drive, but who also demand that their high-performance vehicles embrace a sustainable future." The Rōnin, with its emphasis on art, design, performance, and sustainability, truly embodies this vision.
A New Age of Grand Touring
Embracing the essence of a classic grand touring car, but with 21st-century flair, the Fisker Rōnin is poised to redefine our expectations of an electric supercar. If you're seeking raw power, unmatched range, and a nod to sustainability, this might just be the ride you've been waiting for.