An Instant Classic
KAMM 912c is not just any car, it's an experience. Born from the mind of Budapest-based KAMManufaktur, the car has quickly carved a niche for itself in the automotive world. Within just a year of its launch, this modern take on the iconic 912 sports car has left enthusiasts and critics alike in awe.
Modern Tech Meets Classic Aesthetics
The KAMM 912c is more than just a revamp. The car is built upon a classic donor car, each meticulously restored to its prime. But it's not just about returning to old glories, KAMM ensures each vehicle is improved.
With the steel giving way to KAMM's signature carbon fibre and bespoke parts designed in-house, it's all about enhancing the performance while preserving that timeless analogue driving sensation.
Praise From Across the UK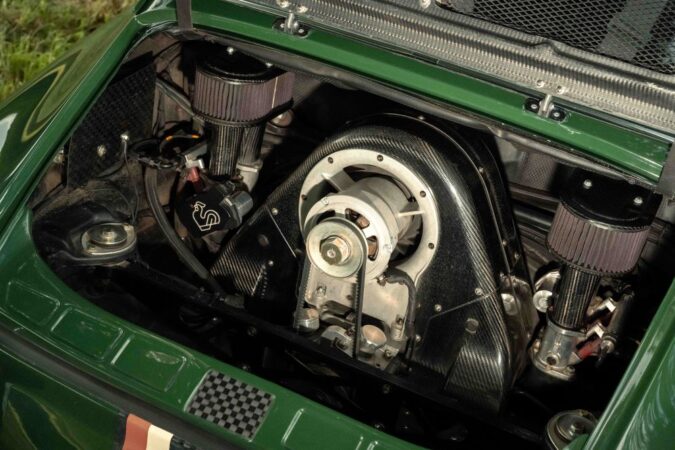 From April to August, the UK streets were graced by the 912c development car, garnering rave reviews from top European and UK media outlets. They couldn't get enough of its perfect blend of driving enjoyment, lightweight make-up, and a design focused on the driver.
The consensus? The 912c thrives on both B-roads and track days, and is versatile enough to be your daily ride while dripping in classic sophistication.
Seen and Celebrated
Not just confined to the roads, the 912c made waves at renowned events like the Goodwood Festival of Speed, the Shelsley Walsh hillclimb, and more. KAMM founder Miklos Kazmer was often at the helm, driving the car, engaging with enthusiasts, and embodying the brand's commitment to usability.
Throughout the UK tour, this machine clocked over 11,000 miles, proving its prowess and endurance across various terrains.
A Bespoke Experience
What makes the KAMM 912c truly special is its exclusivity. Tailored to each owner, no two cars are the same. Be it engine tuning, seat choices, or the unlimited colour options, every single detail is customised.
With such precision and attention, only four units will be made each year. And guess what? The entire 2023 build allocation is already snapped up! Those looking to bag this beauty should hurry, as the 2024 slots are now open.
What Sets It Apart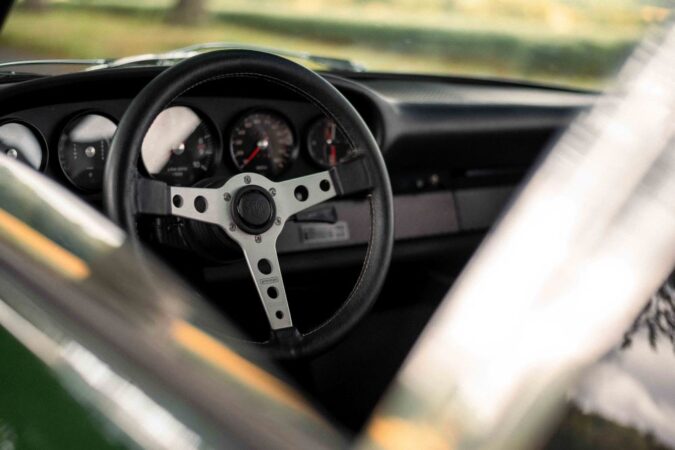 The KAMM 912c isn't your typical restomod. While it's loaded with modern enhancements, it doesn't stray from its roots. At first glance, it's every bit the classic 912. But delve deeper, and you discover a car that improves upon its inspiration without losing any of its original ethos. It promises the thrill of a classic racer but with a usability that's rare in its peers.
Watch This Space
The world hasn't seen the last of the KAMM 912c. With tours lined up in the USA and Dubai, and plans to return to the UK in 2024 with its latest iteration boasting a full carbon bodyshell, this car is all set to continue its global domination.
For those hungry for more, the KAMM website is always there to satiate your automotive appetites.