As great as the Golf GTI Mk6 is, it's a car which is, in some cases, 10 years old now. For all of its performance glory and remarkable reliability, it is starting to show its age in a couple of areas. The MK6 GTI still is a fun hot hatchback even by today's standards, but technology has progressed so much you can't help but notice how dated the cabin is. The infotainment display is just not up to the task of providing current users with modern-day amenities we've come to know and expect from brand-new cars. There is a solution and it comes in the form of a purpose-built Kenwood DNX518VDABS unit.
Why It's Better Than The Factory Unit
Anyone who's ever had the pleasure of driving or owning a Mk6 GTI will tell you how dull and useless the standard head unit is in the modern day. It's the complete opposite of how the car drives and performs. The Kenwood unit we tested brings the Mk6 into the new era with modern technology and advanced features not a lot of new cars offer as standard. It's a complete night and day difference. If you want modern amenities and features, there's no way around replacing the factory display. And if you're going to be replacing it, you might as well get the best solution product on the market.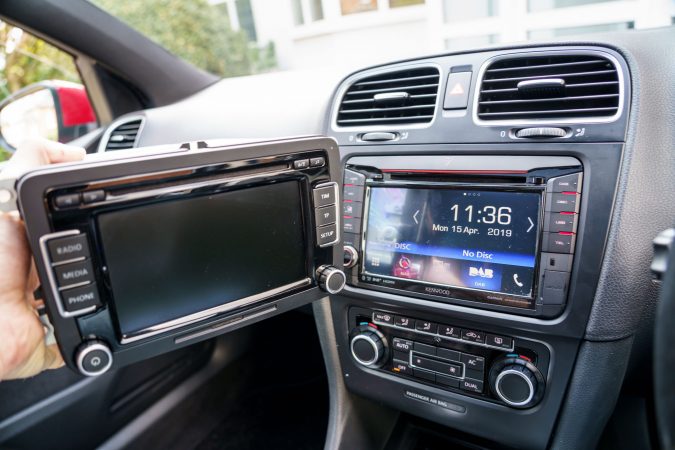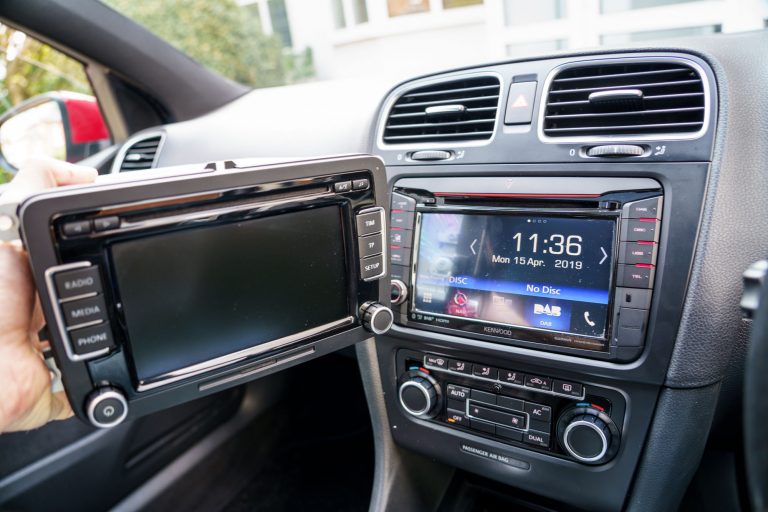 Instant – Android Auto and CarPlay
The 7-inch Kenwood unit supports Android Auto and CarPlay via its USB port, just like any modern VW. The old unit had basically two features: it was able to play radio, and it was able to play CDs. With the Kenwood, you can use the screen as an extension of your phone. Just hook it up via the USB port and you're basically all set. The interface is extremely easy to use if you're familiar with Android, and there is no lag between inputs and response time.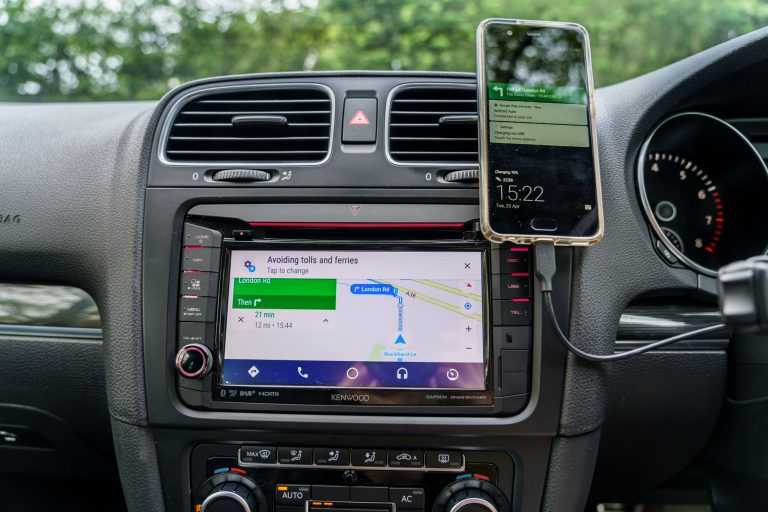 Satnav and Bluetooth
The factory unit never came with navigation or Bluetooth, so connecting to any device or just navigating around the city was impossible. Kenwood's DNX518VDABS offers both, as it's got Built-in Bluetooth with hands-free calling and audio streaming, as well as a built-in Garmin Navigation System.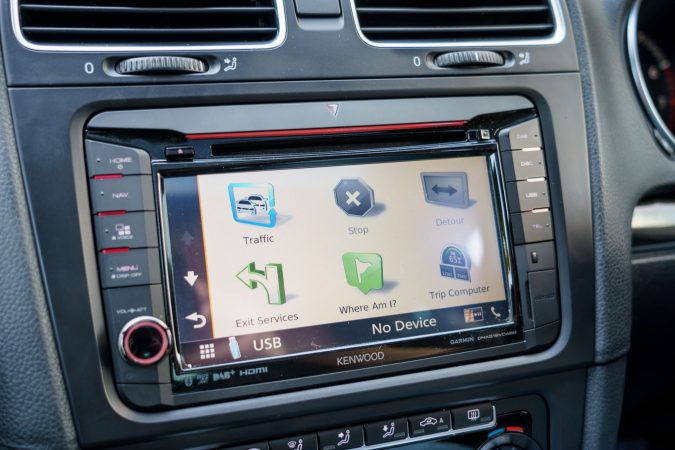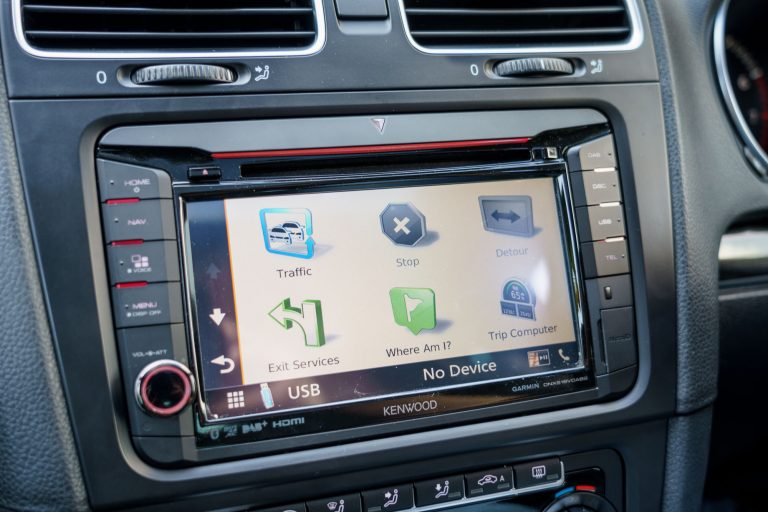 As if that wasn't enough, you also get 3 years' worth of navigation map updates for free, and free Inrix Services for 2 years. The cost of Garmin's premium maps and updates warrant a huge chunk of how much Kenwood's entire unit costs, so how they can offer it for such a reasonable price is beyond me.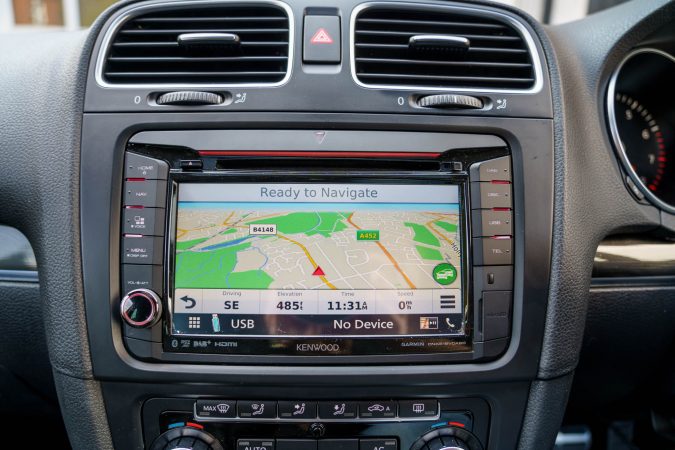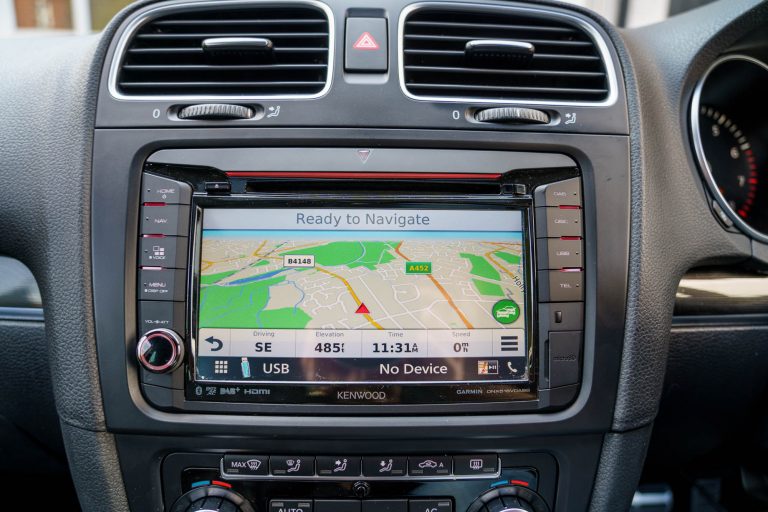 Seamless Integration
Kenwood wanted to design a unit in such a way that none of the car's original functionality would be compromised by swapping out the OEM unit with theirs. The DNX518VDABS is fully compliant with all Mk6 features, including the ones of the steering wheel. Nothing has been left to chance. Replacing the factory unit with the Kenwood does not affect usability or ergonomics one bit, as it should be. As you can see the heating controls show on the screen, as well as parking sensors or cameras.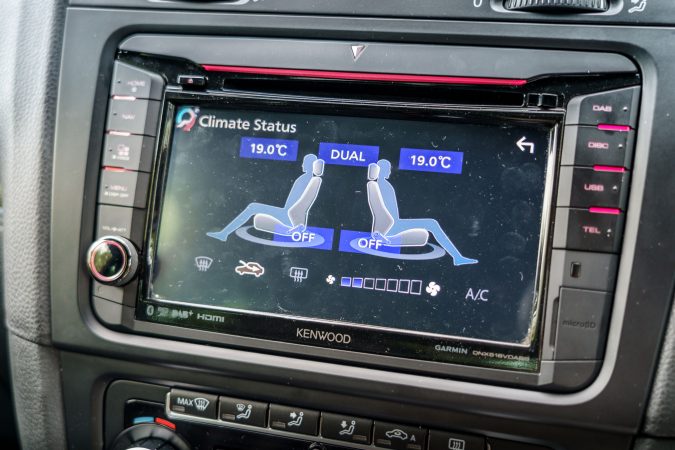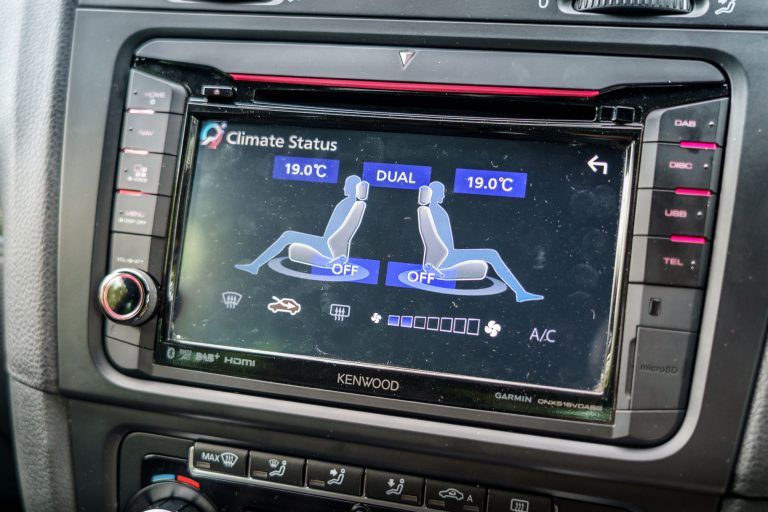 Ease of Installation and Factory Look
Because the Kenwood DNX518VDABS is similar in design to the factory unit, installation is a lot easier than most people think it is. You do have to wire additional things like the GPS aerial or the DAB aerial, or even the external microphone for hands-free calling, but as far as the unit itself goes, it will fit in the original hole perfectly.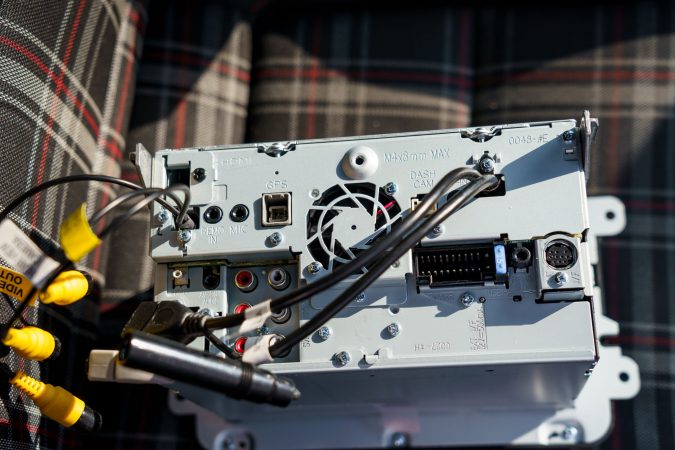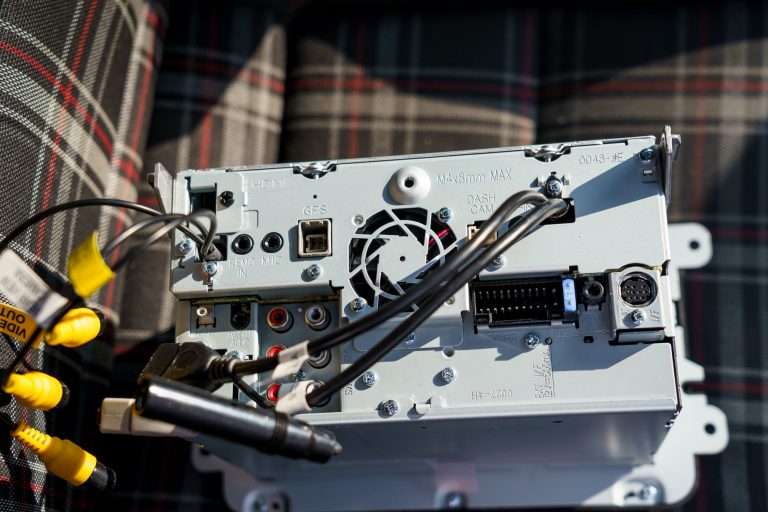 Design
Just look at it and tell me it doesn't look great. I'm a strong believer in OEM-like products, and they don't get much more OEM-like than the Kenwood DNX518VDABS. To someone unfamiliar with the Mk6 or infotainment units in general, this may as well be a factory product. It doesn't protrude inside the cabin, it doesn't stick out, and so it's perfectly nested inside the original slot.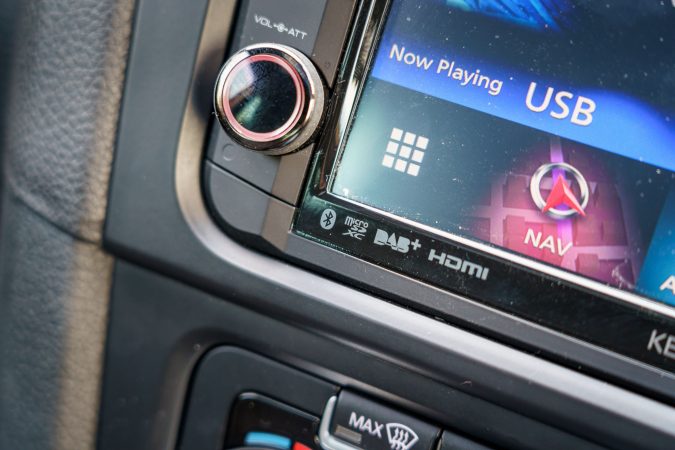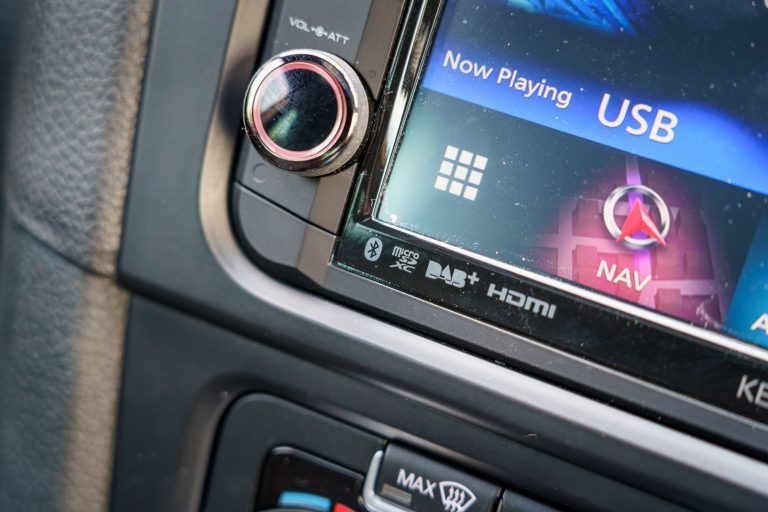 Kenwood's build quality is unparalleled in this sector and it clearly shows by how sturdy the DNX feels. It isn't just the best OEM replacement, but the one upgrade I'd suggest everyone do on their Mk6 as it's that much of a game-changer. Extracting 5 or 10 horsepower more from your engine won't make the slightest difference in the real world, but how easy your life gets after you install this Kenwood unit will.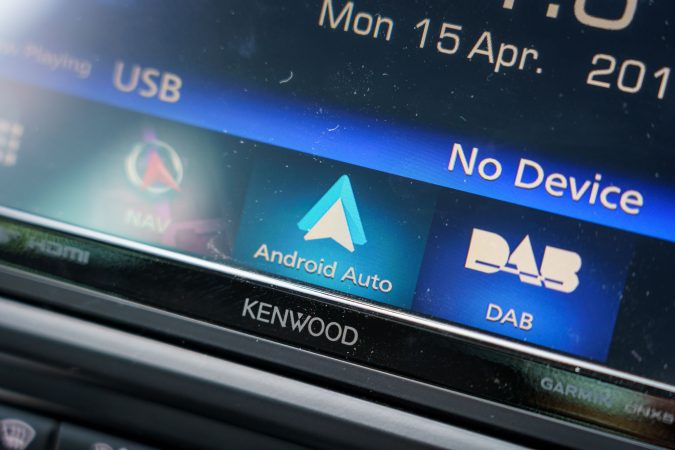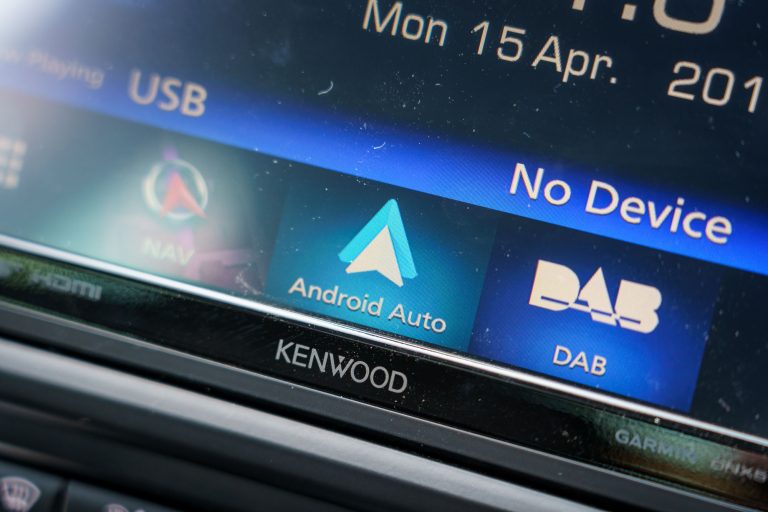 Kenwood DNX518VDABS – Additional Features
The unit does support front and rear dash cams, but I chose not to have them. You can customise accent lights on the unit itself too, depending on your mood, or even other coloured accents you have inside the cabin. It features two USB 2.0 ports, 3 pre-out for the front, the rear, and the subwoofer, but my favourite feature is WebLink support, which means you can use it for YouTube, Yelp, or as a Media Player.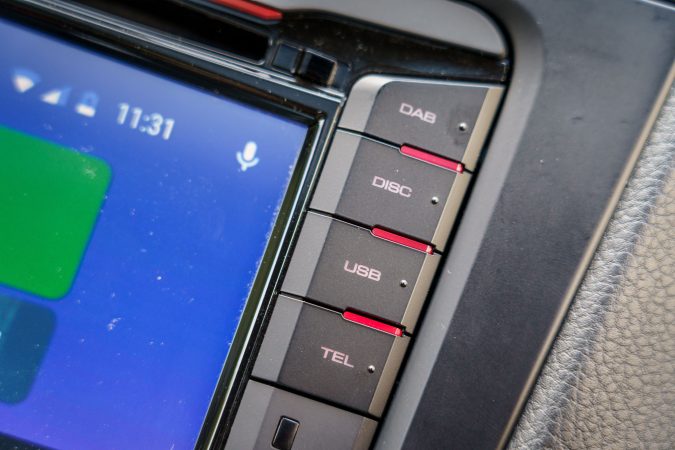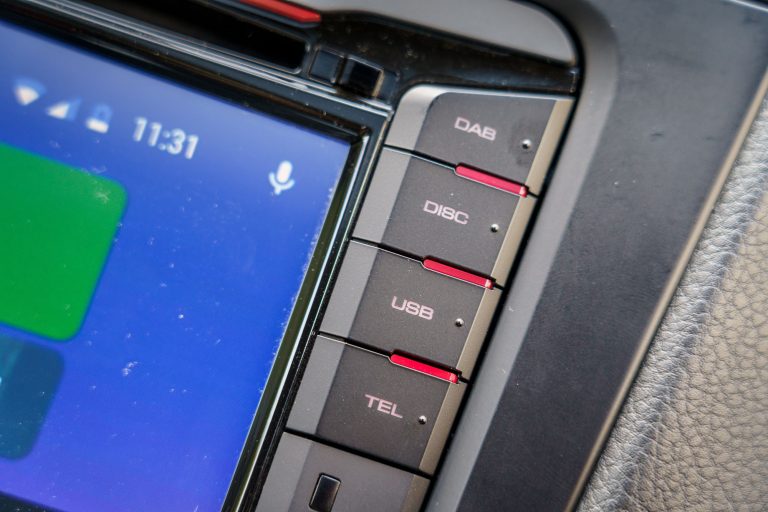 If I have one small criticism it would be directed towards the screen itself. Although it's a great display and it's extremely easy to use, the details and the resolution could be a bit better compared to the latest screens we are seeing in brand new cars. It's a minor complaint and one which is hardly a deal breaker. Plus there is currently no better alternative for the MK6 Golf.
Conclusion
It's a great aftermarket replacement but it doesn't feel aftermarket at all. It's so good I'm baffled why not every Mk6 Golf has it. After a while, you even forget it isn't a factory unit and you just treat it as one. For a non-factory product, praises don't come much higher than that. At your VW dealer, you can expect to pay £1,130, which will bring your car right up to date.
Original Factory Unit Example
This is the original factory unit that was removed for reference, they do look very similar.