In a bid to make electric vehicles (EVs) more mainstream, Kia has unveiled an ambitious strategy that revolves around expanding its EV lineup and enhancing its charging infrastructure.
From EV3 to EV9: A Kia For Everyone
Kia's vision is clear: bring a diverse range of EVs to the table to cater to a broad spectrum of customers. While their existing EV6 and EV9 models continue to gain traction, they're also keen on introducing smaller EVs like the EV3, EV4, and EV5, all priced between £25,000 and £36,000. This is a smart move, especially for emerging markets that have been a tad slow in embracing EVs.
Moreover, Kia's plan is to set up a robust system for both EV production and battery supply. Their aim? To have eight global EV production facilities by 2025. These facilities won't just be limited to manufacturing; they'll be centres of research, development, and supply.
The primary hub is all set to be in Korea, with Europe focusing on small to medium EVs and China prioritising mid to large-sized ones. Additionally, India will see EV models specifically designed for its emerging market.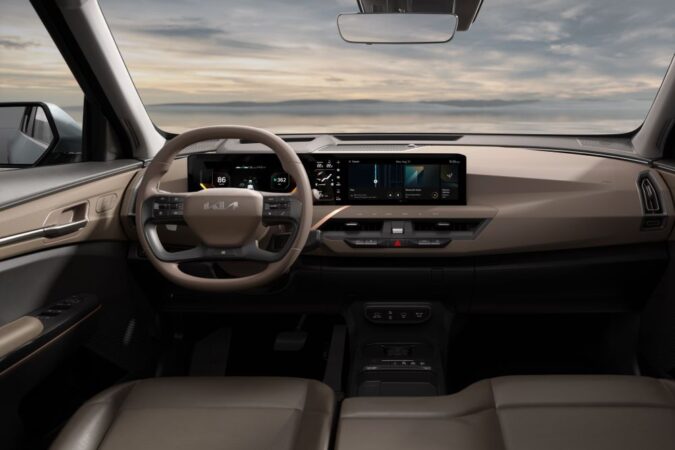 All About the EV5: The Future of Family Cars
While the entire lineup is exciting, the EV5 is particularly grabbing the spotlight. Created with families in mind, the EV5 is built on Kia's dedicated EV platform, E-GMP. A glance at this vehicle and you instantly recognise the unique 'Opposites United' design philosophy. It's not just about looks, though.
Kia has gone the extra mile by using sustainable materials like bioplastics and materials made from recycled fishing nets. But what's under the hood? The EV5 boasts a range of up to 720km per charge and, impressively, can be fast-charged from 30% to 80% in just 27 minutes.
Factor in the innovative regenerative braking system and i-Pedal system, and you've got a car that's both powerful and easy on the driver. "The EV market is no longer niche. With models like the EV5, we're ensuring that electric vehicles are accessible to the many, not the few," said Spencer Cho, Kia's Head of Global Business Planning Sub-Division.
Stepping Inside the EV5: A Tech Lover's Dream
The EV5's interiors take inspiration from the larger EV9 SUV, prioritising space and comfort. The infotainment system is state-of-the-art, ensuring drivers and passengers are always connected. Features like the Panoramic Wide Display and the new Unified Graphical User Interface provide information at a glance, while keeping the design sleek by minimising physical buttons.
Of course, Kia has gone the extra mile in terms of safety. The EV5 comes with seven airbags and a plethora of Advanced Driver Assistance Systems. Features like Highway Driving Assist 2 and Remote Smart Parking Assist 2 ensure a relaxed driving experience, even in the tightest of spots.
From Bench Seats to Refrigerators: The EV5's Amenities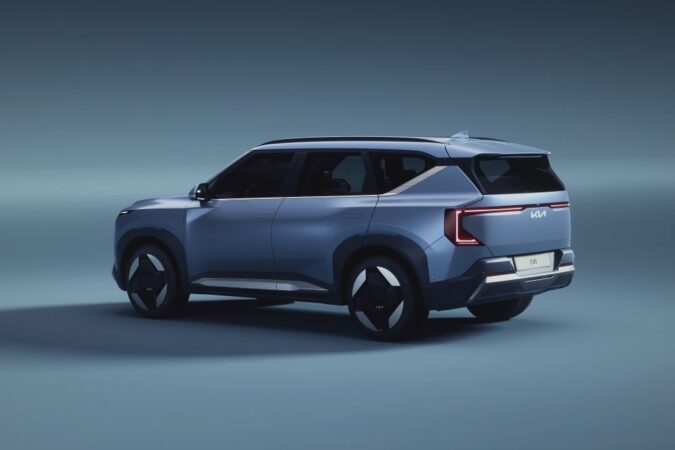 Kia has genuinely reimagined car interiors with the EV5. From bench-type seats and mood lighting to reclining seats with a four-mode massage function, every aspect is designed for utmost comfort. There's even a refrigerator/warmer in the rear console, ensuring food and drinks stay at the perfect temperature.
And if you're in the mood for some alfresco dining, the Multi Table luggage board instantly transforms into a handy table.
Looking To The Future: Kia's Charging Ahead
Kia's comprehensive EV strategy is a strong testament to its commitment to sustainable mobility. Whether you're a family looking for a spacious SUV or an individual keen on a small EV, Kia's expanded lineup ensures there's something for everyone. With their focus on both vehicles and infrastructure, the future of EVs looks brighter than ever.