To get the most performance, driveability, comfort, and economy out of any vehicle, the tyres play just as crucial of a role as the rest of the car itself. Oftentimes, it can be worthwhile to spend the extra on getting a costlier, albeit more capable and tried-and-tested, set of tyres. However, there's now an emergence of a whole genre of mid-tier tyres that claim they can outperform recognised and acclaimed tyre brands.
So, how much truth is there to these promises? In the past, affordable tyres were a no-no unless you were left with no other choice, were stuck in an emergency, or if you're tight on cash. Nonetheless, over the last few years, the technology, innovations, and understanding around tyres have trickled down enough to a point where lesser-known brands can reasonably compete with just as good quality. Not to mention, they're able to perform rather well, too.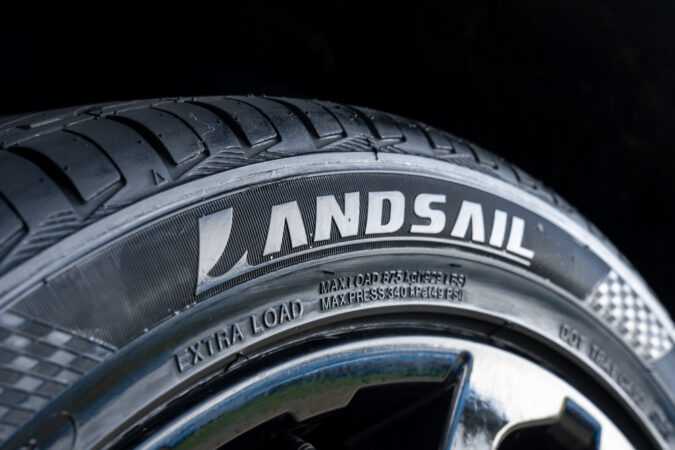 With that in mind, what about these Landsail LS588 SUV tyres? Landsail is a lesser-known brand if you'd compare them with more popular A-tier names such as Pirelli, Continental, Bridgestone, Michelin, Dunlop, Falken, and so on. But, despite Landsail's LS588 costing a mere fraction of what the more premium brands may otherwise charge you for a set of summer UHP tyres, they've impressed in more ways than one.
To get the highlights out of the way, the Landsail LS588 is a summer tyre with a greater focus on wet-weather performance. Among its noteworthy selling points are lots of deep sipes and grooves that should enhance water dispersion. As such, enabling better handling, braking, and cornering when it's raining cats and dogs. That should make it a good tyre given our UK climate – but can the Landsail LS588 really deliver?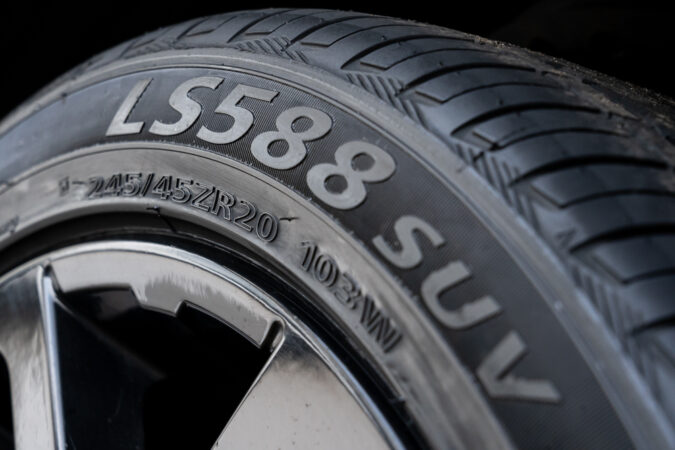 Fitting Them Onto The Range Rover
We'll get into my thoughts and testing in just a second, but for now, it's worth looking into how they're to be tested. Those Landsail LS588s tyres you see there are fitted onto a Range Rover Evoque 2.2-litre diesel, with four-wheel drive. Given that these LS588 tyres (in sizes 245/45/20) here are optimised for SUVs, it's only fitting that an SUV will put it through the gauntlet. Moreover, the Evoque should be the most ideal testbed.
They were fitted at BMTR in Birmingham which is my favoured professional tyre fitting workshop. In short, they offer great customer service, first-class technical knowledge and are a very modern garage. Perfect.
It's the right size and weight when compared to most SUVs and larger crossovers on the market today. So, this Evoque should best replicate a broad spectrum of comparable vehicles that you might consider fitting the Landsail LS588s onto. In addition, its potent diesel torque and 4WD powertrain ought to put the LS588 through its paces. That will be important when we're testing the threshold of the tyre's performance.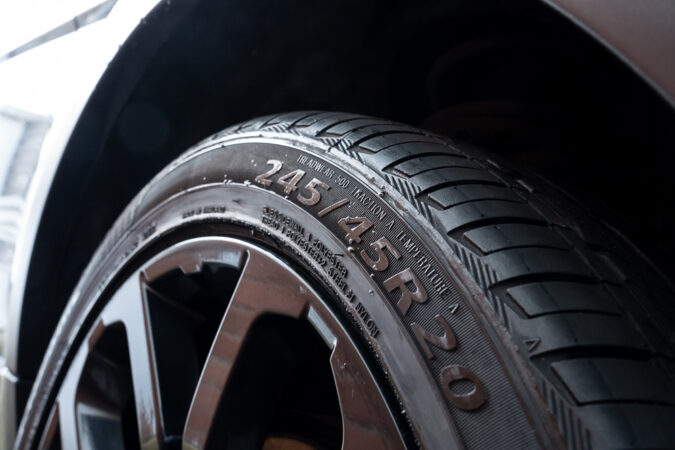 Another key point to consider is what the Landsail LS588 tyres would typically rival against, especially the premium tyre brands noted earlier, and who does it aim to topple? Generally speaking, the LS588 may be in contention against other established SUV tyres in that class, such as the Falken Azenis FK510, Hankook Ventus S1 evo3, as well as the Bridgestone Potenza Sport… All of which we've tested and reviewed.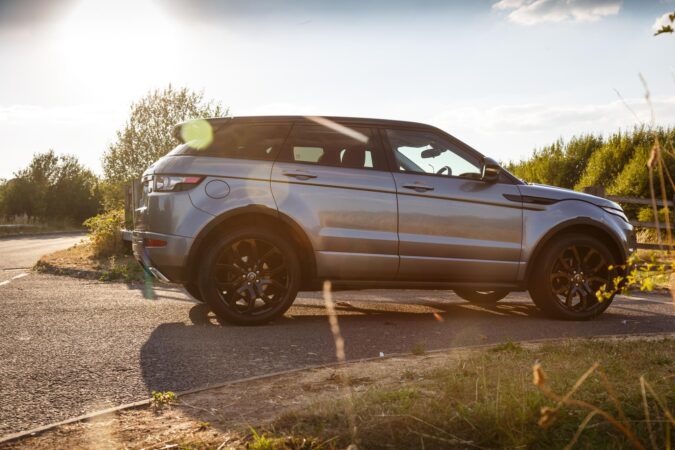 Also, I should note that the Landsail LS588 tyres will be replacing the aforementioned Falken Azenis FK510 that I previously installed on this same Range Rover. Which, at this point in time, was due for a change, as the treadwear is nearing the end of its usable limit. Side-by-side, it will be interesting to see if Landsail could outperform the impressive Falken rubber.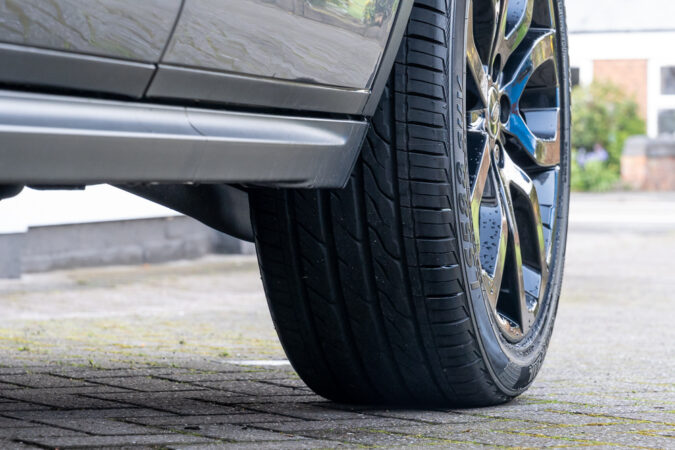 How Are The Landsail LS588 Tyres Designed
Just so we have a good baseline prior to showcasing my thoughts and opinions on these tyres, we should take a look at what Landsail claims they can do. Design-wise, the LS588s are designed and engineered to be an all-around great all-weather tyre. This means managing that tough balancing act between getting good traction in both dry and wet conditions, which stumps even the more established companies.
This is more pronounced in the playground where Landsail and the LS588 commonly mingle with – more budget-oriented and economical tyres that ask for a fraction of the cost. In this arena (and even when it compares against pricier A-tier brands), most tyres are either fantastic in dry or wet conditions, not both at the same time. It's a high bar to achieve, and one where ingenious engineering will win out.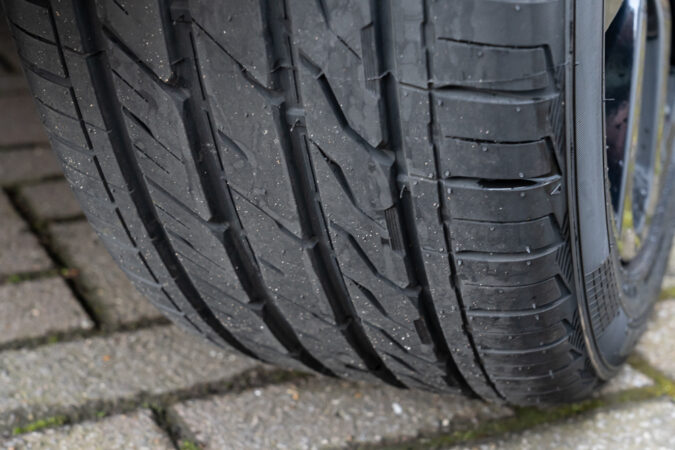 To accomplish this, Landsail has done its homework when it came to the design of the treads and those tread blocks, as well as the rubber compound itself. As discussed prior, the LS588 features numerous deep sipes and grooves in the treads to improve water dispersion. Once you have a more solid contact patch on the ground, this should help to improve wet-weather braking, handling, as well as cornering.
On top of that, Landsail claims that their LS588 features reduced the risks of aquaplaning. As for dry-weather performance, the treads have been made to more consistently maintain a larger contact area against the ground. Theoretically, this entails better high-speed stability and control, even under hard braking. This is aided further by the re-working of the lateral and longitudinal grooves and tread patterns, too.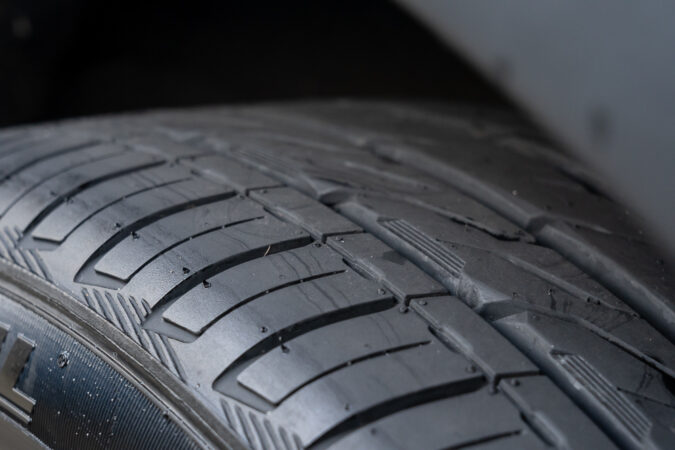 Are The Landsail LS588 Tyres Quiet And Comfortable
Besides their focus on dry- and wet-weather performance, Landsail also wants to ensure that their LS588s can retain good comfort and fuel economy for day-to-day use. This meant optimising the tread pitch, which should help with reducing tyre roar and road noise. The latter can be a huge boon for anyone driving on a motorway for long enough, where excessive droning sounds are a hallmark of budget tyre brands.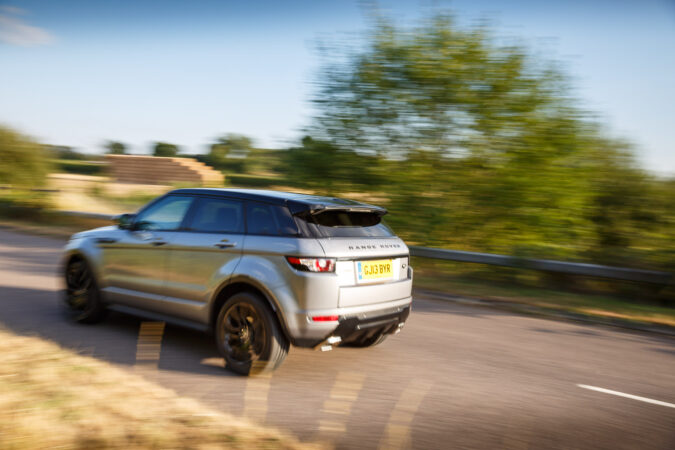 Additionally, Landsail's use of an advanced silica compound for the tyre treads should also help to smooth out rolling resistance. Thus, aiding you in eking out greater fuel economy gains. How then, does all of that translate into real-world capability? Well, in practice, the one area where these Landsail LS588 tyres shine the most is when it comes to NVH (noise, vibration, and harshness) qualities, in which it excels with.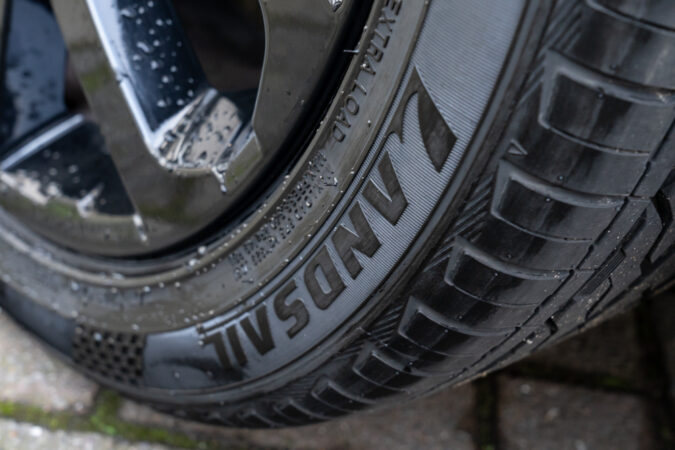 The LS588s are really comfortable, ably soaking up bumps and undulations on the road quite capably. On that front, the Landsail LS588 remained comfy even as I was driving down some shockingly bad country roads and their countless potholes and imperfections. These conditions can make or break any tyre, but with the LS588, it's seemingly barely even a challenge.
Even pricier and more recognisable tyre brands can sometimes struggle in the same conditions. Plus, they also emit very little unwanted road noise, as the Landsail LS588 is among the quietest tyres in this class. It won't, therefore, disrupt your gentle cruise with overly loud roaring and droning, even at higher speeds on the motorway. So, if comfort and quietness are your primary concern, the LS588s win this by a mile.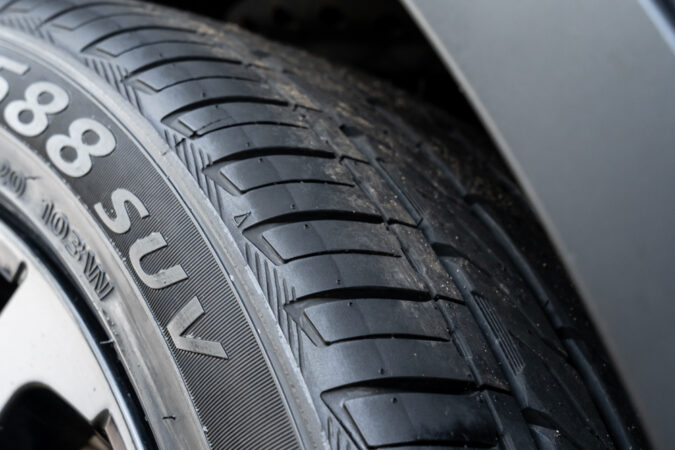 How Does The Landsail LS588 Perform In Wet & Dry Conditions
Now that it's proven itself to be among the best tyres today in regards to both comfort and noise (even if you're comparing it against costlier premium brands), how will the Landsail LS588 fare with performance and driveability? One other focal point of these tyres, as far as the marketing bullet points are concerned, was their good handling, stability, cornering, and braking, in either dry or wet tarmac conditions.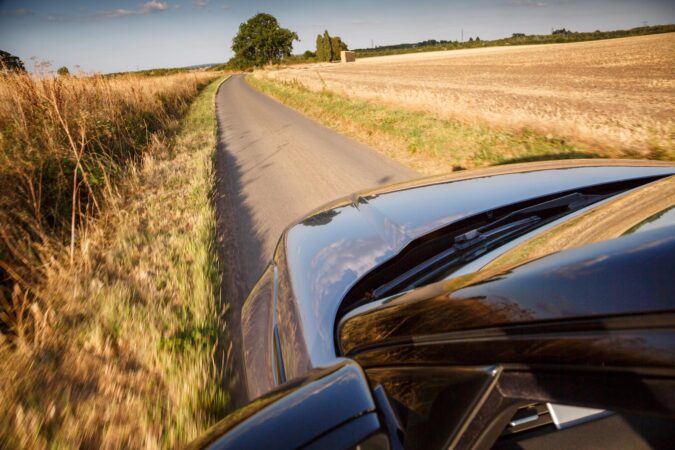 Having since put them through the wringer, I'm pleased to say that the Landsail LS588 tyres are indeed very good with both! On the Range Rover, dry-weather traction and braking were superb, particularly when its price is taken into account.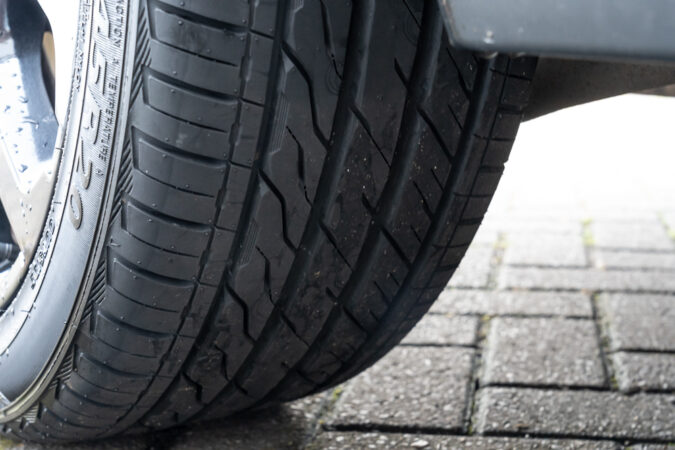 In fact, depending on your driving style, as well as what car you're fitting these onto, in addition to what tyres you've had beforehand, the Landsail LS588 may prove to be a very decent improvement. As I was cross-referencing my own thoughts with other LS588 users, the same praises apply. Some even claim that they would rather get Landsail tyres, as some could purchase 4x LS588s for the price of 2x premium tyres.
Equally as exceptional as the dry-weather performance was the LS588's ability to tackle wet surfaces. As the weather gods have turned on the taps, you'll notice the Landsail LS588's predictable, controlled, and reliable braking. Not to mention, confidence-inspiring handling and cornering abilities in wet conditions. When you're looking at bang-for-buck or price-to-performance, the Landsail LS588 are hard to beat!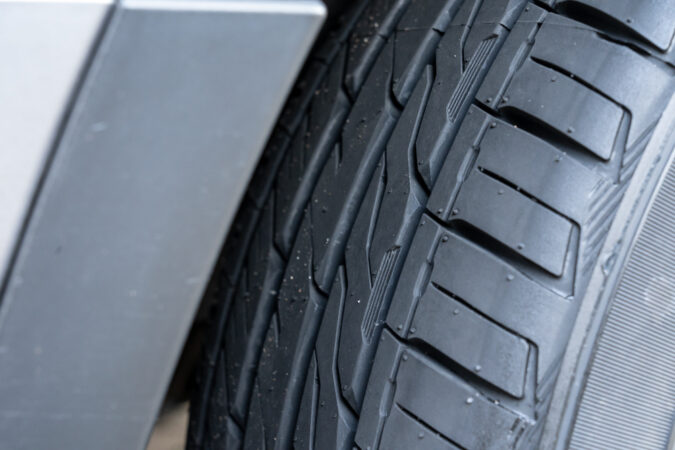 How Does It Feel To Drive With The Landsail LS588
When it comes to sporty and exuberant driving, the relative softness of the tread compound and the tyre's inner construction is worth bearing in mind. Yes, it does mean that you get the most out of it when it comes to better ride quality, improved comfort, and lower road noise. These are all variables which, I'd imagine, the majority of car owners are more interested in… And factors which the LS588 are fantastic at.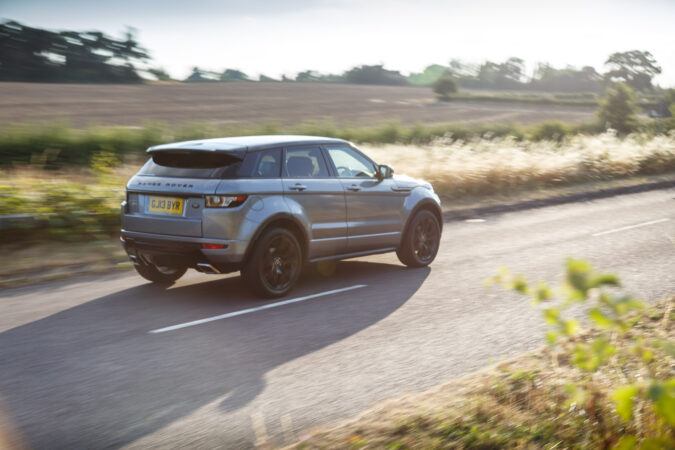 But, for those wanting to ascertain whether the Landsail LS588 is suitable for a track day session, it's not a good tyre for that, they are a great SUV road tyre.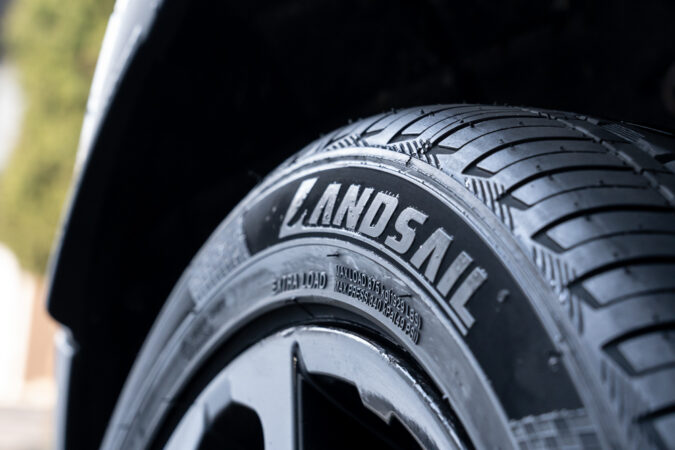 Going back to most regular commuter cars and folks just wanting a good tyre to take you from A to B, the LS588 remains a highly attractive deal. They cost a fraction of what more premium tyre brands will charge you.
Yet, they can perform just as well, especially when you look at dry and wet weather performance. Or, just as we saw when it came to comfort, ride quality, and road noise, the Landsail LS588 may even outperform pricier alternatives. At the moment, I don't yet have any solid data on how it affects fuel economy or if the treadwear is any good. But, as I put more miles on these Landsail LS588s, I'll keep you updated.