Good tyres are quite easy to come by these days, as rubber and the tech around it slowly evolves to become better with each passing day. But exceptional tyres… Now those are much harder to come by. That then will be the yardstick to which we'll measure Bridgestone's new Potenza Sport tyres, in competing against the big boys and girls of the ultra-high-performance tyre world. So, is the Potenza Sport summer tyres from Bridgestone a worthy set of boots to put on your car?
What Is The Bridgestone Potenza Sport All About?
For a spot of context, the Potenza Sport is the successor to the old and loved Potenza S001. So, how much improvement and innovation, after years of testing, have Bridgestone brought out for their new flagship rubber? For a start, they went out of their way to interview more than 3,800 users of the old S001, and used some of their input to gauge the Potenza Sport's development. From there, they then engineered what they consider to be the best ultra-high performance tyre there is.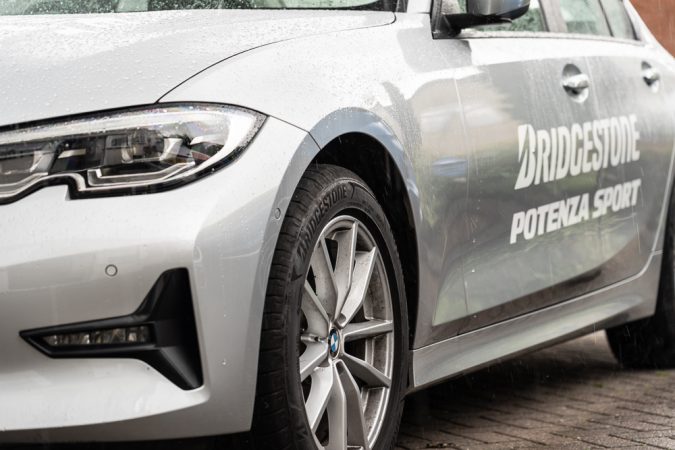 The Potenza Sport, in order to attain its rank as a performance tyre, has cutting-edge 3D sipes in the design of the treads. This helps to increase its shear stiffness, which ultimately aids in improving braking and resistance to abrasion. The latter of which contributes to some added durability against tread wear over the S001's. Plus, the compound of the rubber itself has been optimised further thanks to new mixing technologies.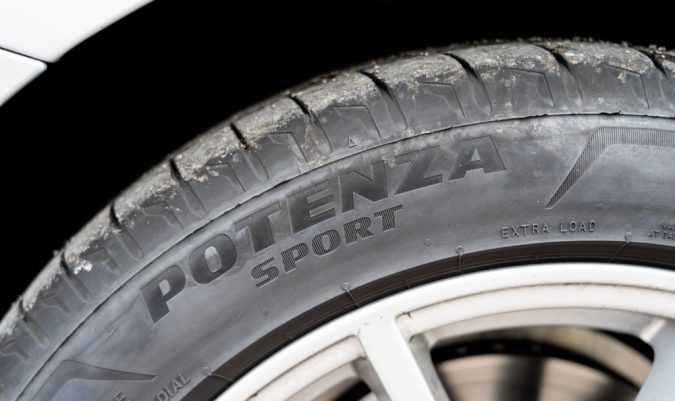 The result is better performance on dry and wet surfaces, or so they hope. There's a hybrid crown to maintain as well as focusing on other areas like maximising the Potenza Sport's stability at high speeds. Oh, and there is a new carcass design made to increase its stability up a notch more. Plus, it improves steering response, along with better (or technically, lesser) rolling resistance. The entire development cycle of the tyre was also managed in an environmentally conscious way, which is interesting to hear.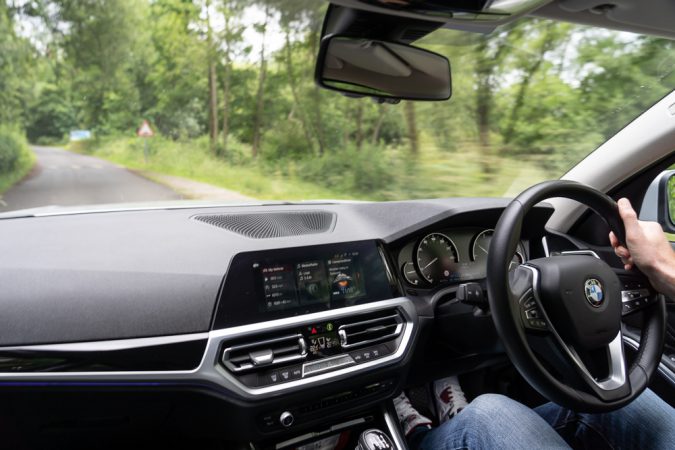 A Strong Pedigree For Performance
Even before we've had a chance to test these out, it looks like Bridgestone's Potenza Sport is already on its way to cement its performance crown. These rubber boots have thus far been made as original equipment for some of the quickest cars in the world. These include Maserati's mid-engine supercar to mark the brand's rebirth, the MC20, Lamborghini's uber-fast and track-honed Huracan STO, and the BMW 8-series. All of whom are by no means slow, and it goes to show where the Potenza Sport sits.
AutoBild awarded the Potenza Sports with the coveted title of 'new top-class sports tyre', and the outright winner for its 2021 testing for sporty tyres. It had the best scores in the wet, and top ratings in the dry. Their vehicle of choice for these tests was a 5.0-litre Mustang, in sizes 265/35 ZR 20. In their tests, the Potenza Sports had the shortest braking distance in the wet and dry, out of the tyres from eight other brands. It had the best weather performance of the bunch, too.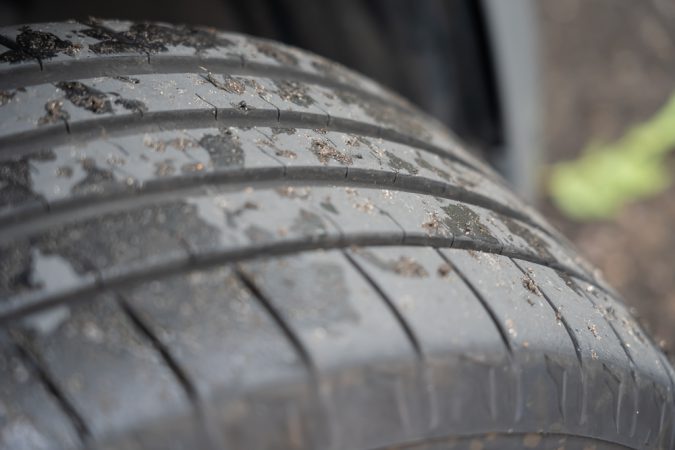 Bridgestone's new flagship tyres proved so good in AutoBild's aquaplaning performance in fact, that they've considered the Potenza Sport to be its new benchmark for wet handling. They called these 'exemplary'. Once again, this is no small feat to accomplish, having been pitted against other rubber from well-known brands such as Continental, Michelin, Goodyear, and Pirelli. So, before we can even start, it looks like Bridgestone is onto a winner with its new tyres.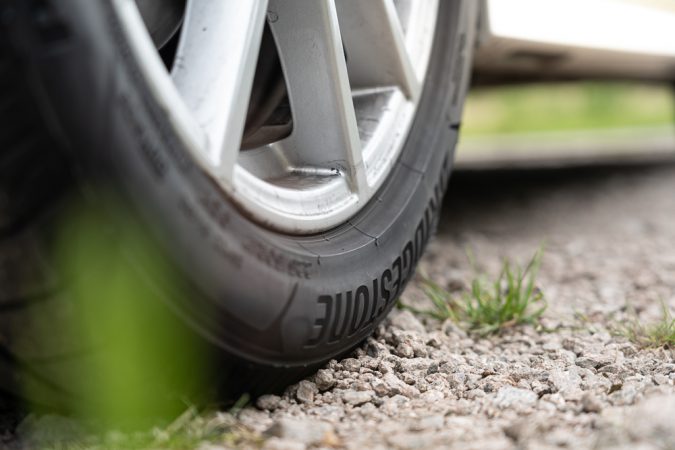 Motor Verso Test Details – A Run Through The Gauntlet
But you're here to get the authentic Motor Verso experience, and that's exactly what we'll give. That said, maybe the folks over at Bridgestone couldn't trust us enough with a Huracan STO. So, our test car will be a 2019 BMW 318D, with its diesel motor cranking out a whopping 148hp. Yeah, this isn't a performance car, however, it will give us a good base to understand the limits of these tyres.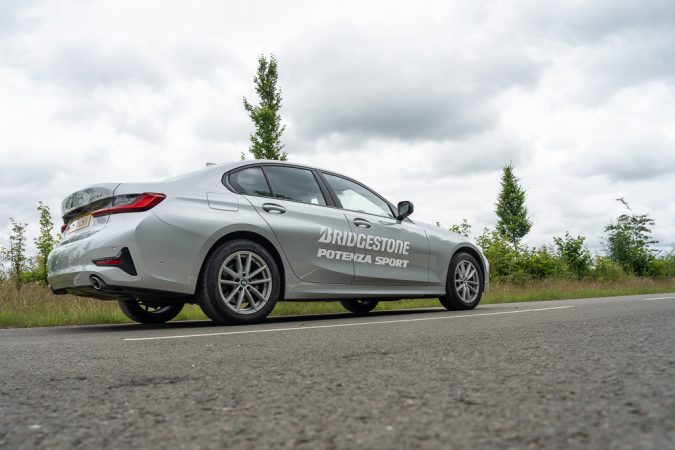 Fitted to it were Potenza Sports in 225/50R17 98Y size. If you're familiar with tyre sizing, then you may spot that they have a very thick profile to them. It'll be interesting to see how that stack of rubber will perform. We should preface that we've tested these Potenza Sports for around four days, where we've covered just about 120 miles. While most of our testing was done under the summer sun, we've had some days where the roads were sufficiently wet to give these a try.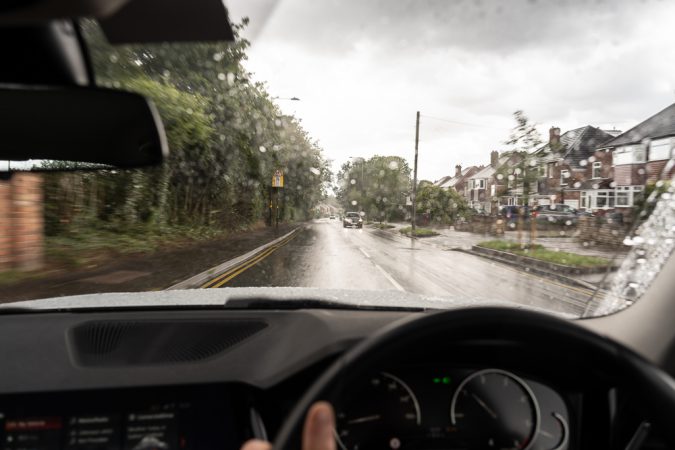 Dry Grip – Perfect
There is no doubt that Bridgestone's new Potenza Sport – classed as ultra-high performance tyres, or 'UHP' – can perform well in the dry. The key metrics that you lookout for the most when buying this sort of rubber are how it behaves under acceleration, braking, and grip. All of which are traits that you can cherish in spades with these tyres. We only wished we had something more speedy to really take these tyres closer to the limits, but perhaps this is a more real-world test.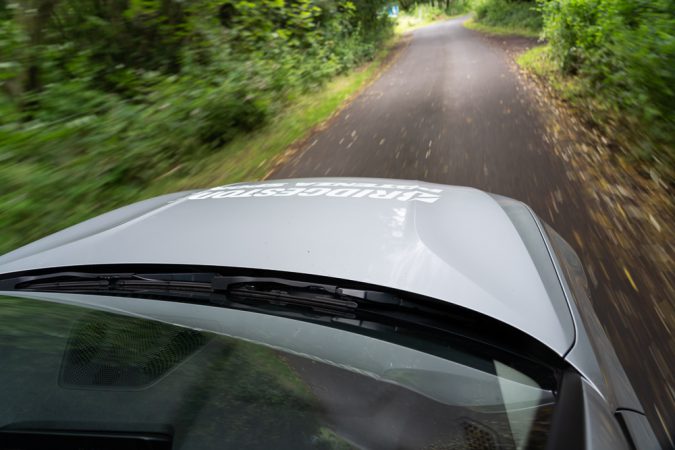 Yet, we can still feel the nuances of its performance once we give it the beans. You'll certainly have no trouble running these tyres on cars with performance classes a couple or more notches up. Once again, the Potenza Sport has been tested and designed with a 630hp Lamborghini in mind. Despite the underpowered car on top, these tyres really do bring out all the sportiness in our 3-series. It's capable of making the car dance, keeping its rear-driven wheels on tippy toes and providing that icing on top of the cake for the driving experience.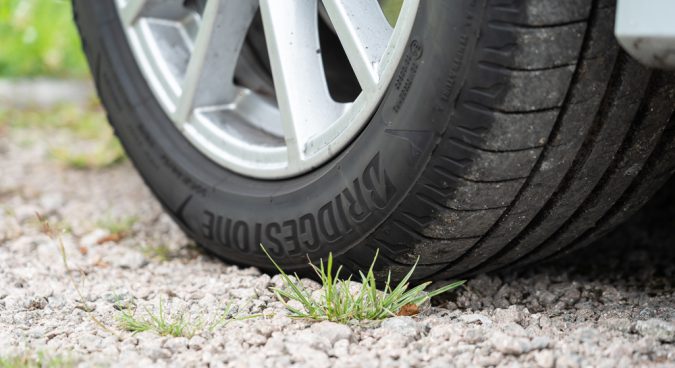 Wet Grip – Somehow Even Better When Wet
During our testing period, we'd had times when it was absolutely chucking it down. Really raining cats and dogs. At those times, we've found that the traction in the Potenza Sport in the pouring wet was equally as good, if not more impressive than its already excellent dry performance. As we hovered around 60 mph, safely we were able to commit to various tests braking the car to a stop and then accelerating back up to pace.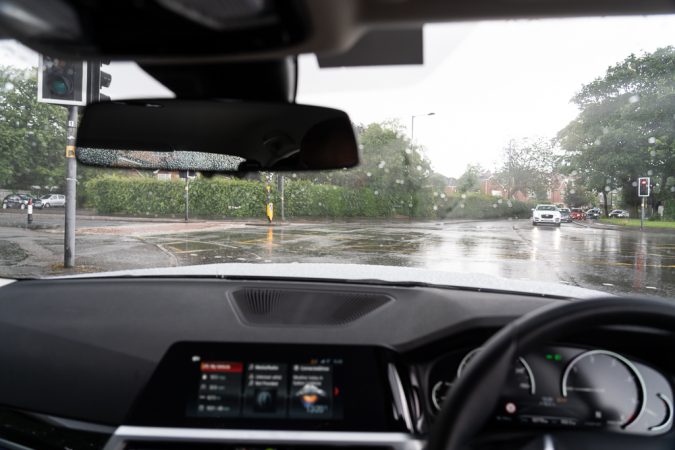 During the tests, you could even try and encourage slip with a little wiggle of the steering wheel. Nevertheless, at no point did the tyres break traction, or even twitch slightly under hard driving. It felt as though it had no less grip than when it was sunny out, which is as high praise as one can give for testing tyres in these sort of conditions. We also pushed the car in the corners with every ounce of horsepower. Yet, the Potenza Sport never caved, which is a big bonus point for both safety and sportiness.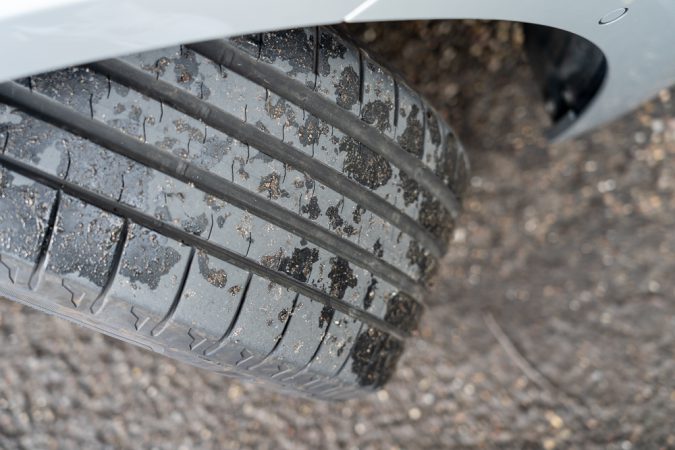 Road Feedback – Sporty, Yet Comfy
Once more, let's look back at our tyre profile for a moment. It's worth remembering that we are running on fairly thick rubber, based on how we'll judge the feedback that the Potenza Sports are able to reverberate back to you. . Genuinely, the Bridgestone Potenza Sports hits the sweet spot, with it neither being too wafty and soft, nor does it feel overly sporty or harsh.
This is all to the benefit of better handling feel, where you still get a lot of information from the tyres of what they're doing and feeling. It almost felt like we're driving on a harder compound or lower-profile tyres, given how well this seemingly soft rubber could keep us informed of what the road is like down below. Every undulation or imperfection is felt, enabling the driver to be better informed on where to place the vehicle. It's also good for the sake of comfort, which we'll get into in a bit.
Handling – A Winner In The Making
In the EU, the Bridgestone Potenza Sport is labelled with an A-grade rating for wet grip, and has been given plenty of applause from Germany's TÜV SÜD. It's also fun to look through what the folks over at Bridgestone and Lamborghini were cooking up with this tyre. All just to get the most out of its ability to steer, which includes an asymmetric tread pattern for better steering response and cornering stability. Not to mention that internal crown structure for more even footprint distribution.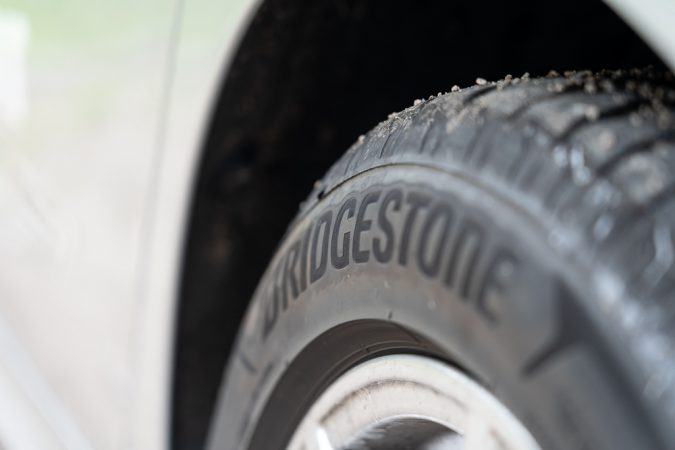 But outside of a Huracan, and back to our diesel 3-series, handling is a category where the Potenza Sport excels just as well as its traction in the dry and wet. Where ever you point the steering wheel, the car, amplified by its Bridgestone rubber, that is where it'll go. There's no trouble with handling at all, and we do think that it would make a great fit on something more highly strung. Perhaps an M3 or M4 in this case or a base 911 would suit the Potenza Sport quite well, too. But to be very honest, although this 3 series could be called a little soft, the car does handle well and the tyres do get a very fair test on this car.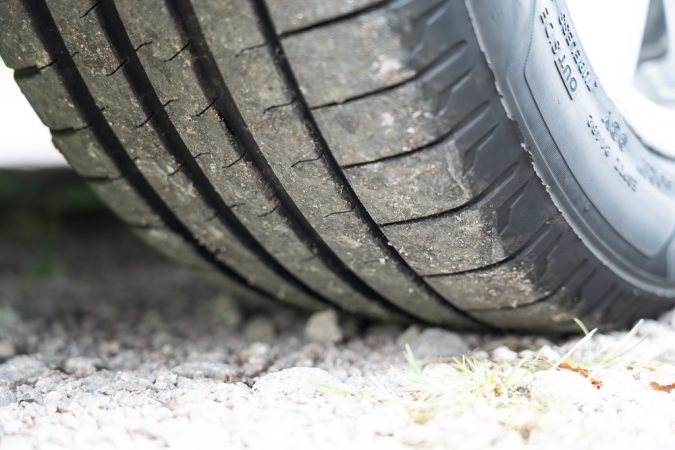 You can push the limit of what the tyres can give you, regardless of whether you're driving across the twisty and bendy country lanes or a mountain pass. Or, your idea of performance may be a high speed run down the autobahn. Stability and cornering, the Potenza Sport aces it all. On normal roads, they are more than enough to have a bit of fun. There's also some added comfort knowing that the rubber works very well while under braking, as well. We haven't had the opportunity to test the tyres on track, however, I have no doubt there is a lot more grip to be explored and most likely will be where they impress the most.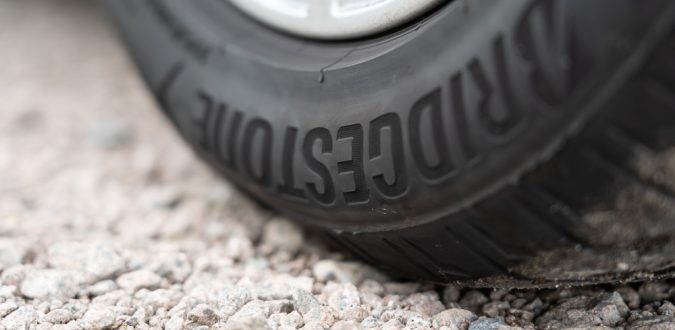 Wear – More Longer Lasting
Before we forget, know that the Bridgestone Potenza Sport can be had in any one of 96 different sizes, ranging from 17'' to 22" in diameter. It could be fitted snugly for most cars, crossovers and even SUVs. On the subject of treadwear, you'll be pleased to know that Bridgestone has improved the Potenza Sport's durability over the old S001's by around 10%. Unfortunately, it is difficult for us to test this, so we will have to take Bridgestone's word for this.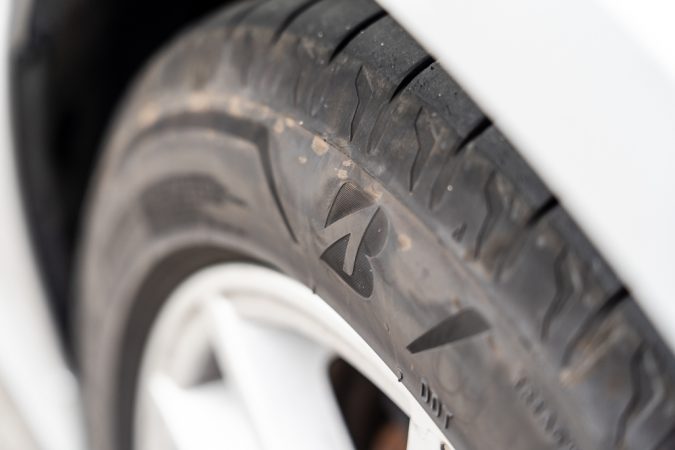 Nonetheless, a lot of testimonies that we've found from users online say that it's on par with other similar high-performance tyres. In the real world, you should expect to get a few more miles out of the Potenza Sport than the S001. Even if you do happen to take your car out to the track, it may still impress you with how little they've worn.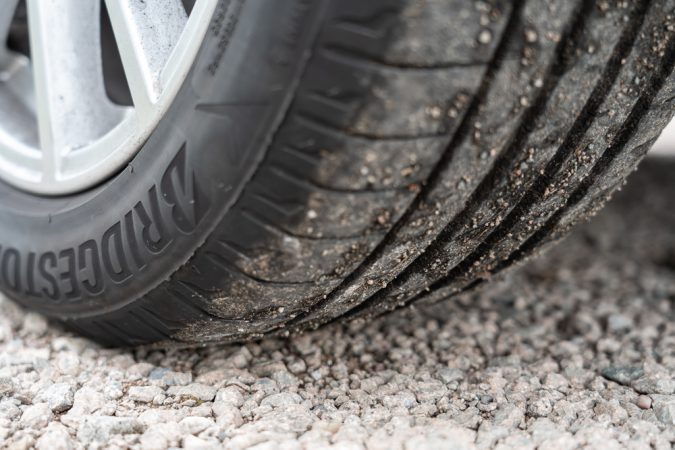 Comfort – Cushiony
As we've highlighted earlier, our particular Bridgestone Potenza Sport is quite a high profile one. This thick rubber, however, never got in the way of ruining what could otherwise be a sporting set of tyres. It didn't dampen the agility and performance. On the flip side, the upsides to its dimensions are immediately felt in the comfort department. We had no issues with how it could cushion our behinds, even with poorer road surfaces in front of it.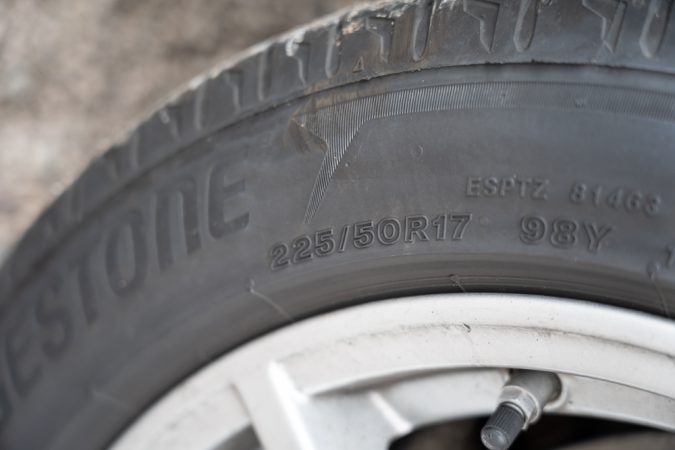 Potholes, cracks, and blemishes along the tarmac almost disappear – relatively speaking for a performance tyre – when riding on the Potenza Sport. As for road noise (or tyre roar), they are very bearable, especially when cocooned in our luxurious Bimmer. That said, we imagine the road noise is a bit more pronounced than some other tyres out there, which is one tiny strike against the Potenza Sport, but testing on this 3-series, there really wasn't any issues with road noise.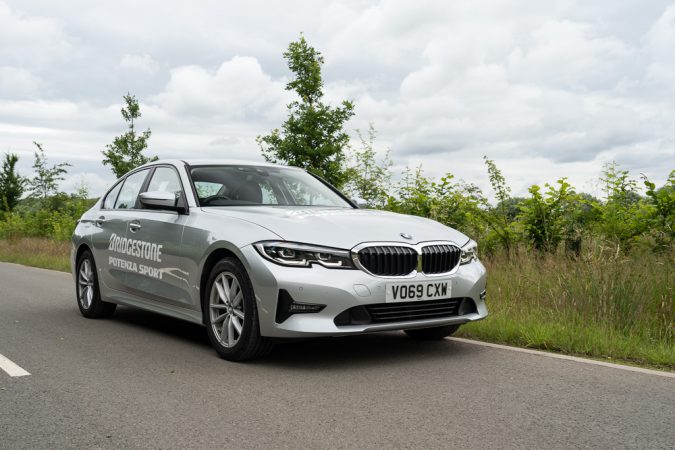 Conclusion – One Of The Best In The Market
As a whole, it's hard to not recommend the Bridgestone Potenza Sport if you're in the market for a set of performance tyres. Our own fantastic experience with it in our brief test has been echoed similarly by other reviewers and customers alike. Traction is excellent, both in the dry and wet, while also affording excellent braking abilities and stability at high speed. It's comfortable to use for day to day, while not sacrificing its sporty roots when you're pushing it hard at speed or in the corners.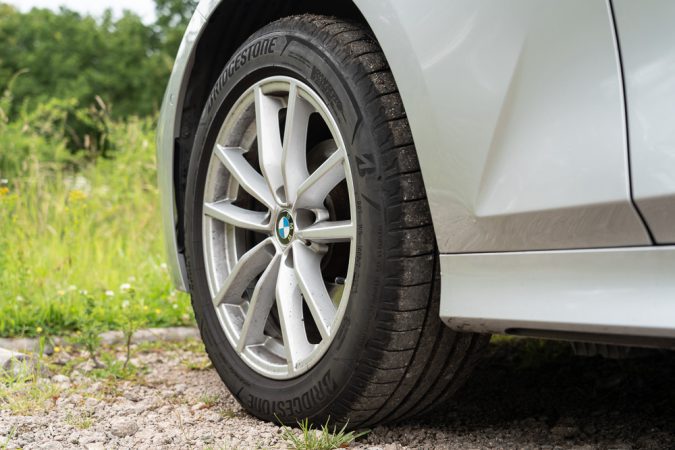 They're confidence inspiring to say the least. It has great all-around performance, especially for UK roads and weather. The only factor that might get in the way is the cost. A set of Potenza Sports, depending on the size, ranges anywhere from £70 to £245, which is by no means the cheapest set of tyres you can get, but reasonable for a performance tyre. If you're looking for the best and most performant tyres out there, Bridgestone's new Potenza Sport is definitely worth consideration and may give your car that added performance you are looking for.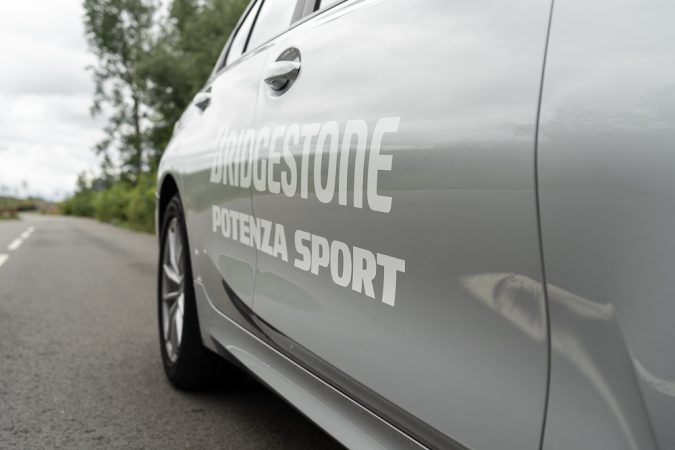 Testing Specifications: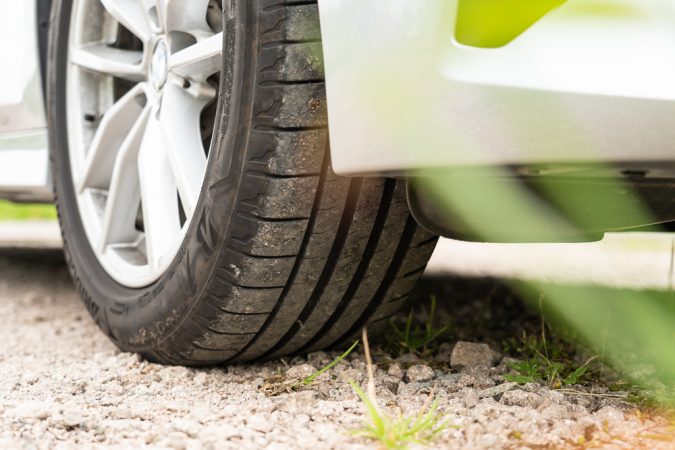 Time Of The Year: July 2020
Tyres Tested: Bridgestone Potenza Sport
Size: 225/50R17 98Y
Car: 2019 BMW 318D SE – 148bhp, Manual, RWD