After one week testing the Volvo V40 D3 Inscription, here are a few things we learned during our time with the car.
Safety First – Intellisafe Pro
Of course, safety is the thing that Volvo have become renowned for, and it's one of the first things people will mention about the brand. It's still certainly worth highlighting, though. The V40 we're testing here came with the Intellisafe Pro option at £1,900, which really takes things to the next level. The option pack includes Collision Warning with Full Auto Brake, Pedestrian and Cyclist Detection, Adaptive Cruise Control, Distance Alert, Queue Assist, Lane Keeping Aid, Driver Alert Control, Active High Beam, Road Sign Information Display and Blind Spot Information System with Cross Traffic Alert.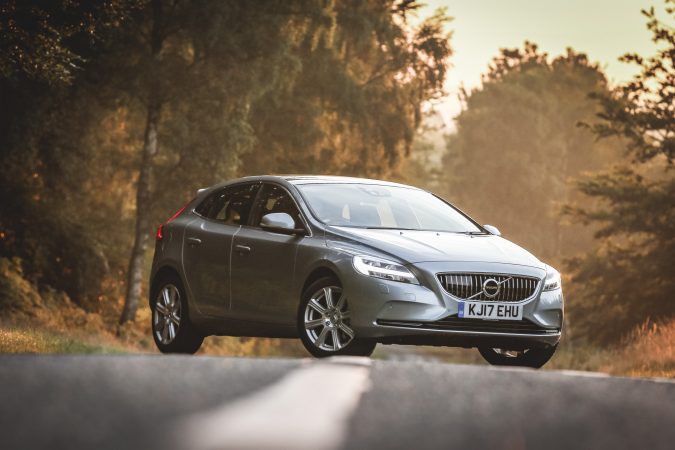 £1,900 is a significant option cost, but for what you get it's great value and certainly a wise spend. A lot of the items included are self-explanatory, but they're all mature technologies from Volvo and work better than most rival versions of the same technology. For example, the Adaptive Cruise System reads the traffic ahead and makes smooth adjustments to the car in order to ensure maximum control and comfort.
Other notable technologies are the Collision Warning with Auto Brake technology. This is really the main bit of technology which is certainly going to save lives. Autonomous auto-braking is becoming more and more popular on cars nowadays, but the Volvo system includes a visual alert that shows up on the dashboard and windscreen, delivering a warning if the car thinks an accident is likely. It's a really well-refined system.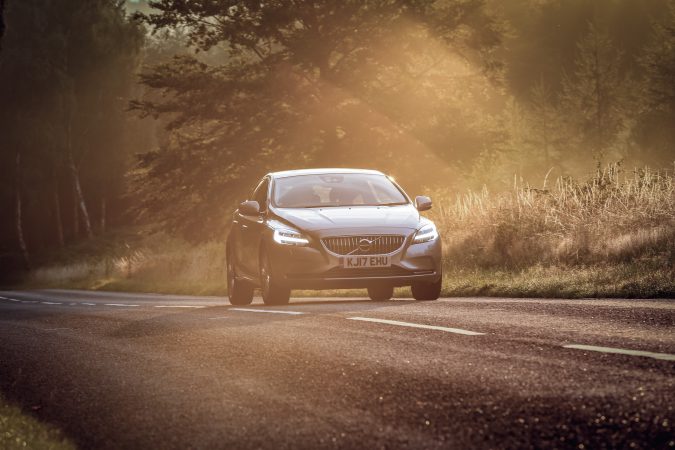 Lastly, the Active High Beam from Volvo is incredible to watch. At night if Active High Beam is enabled, the high beams automatically turn on to provide more light when needed. The genius, however, is really when the car detects oncoming vehicles and splits the headlight beam, adjusting it to avoid blinding other drivers. This is really incredible to experience, and works to a very high level of accuracy.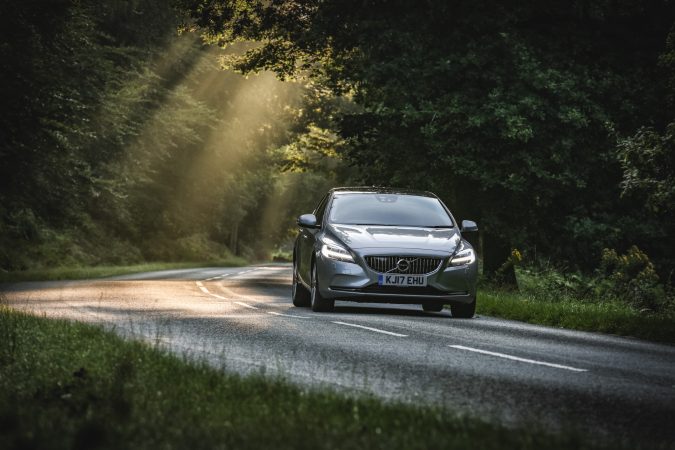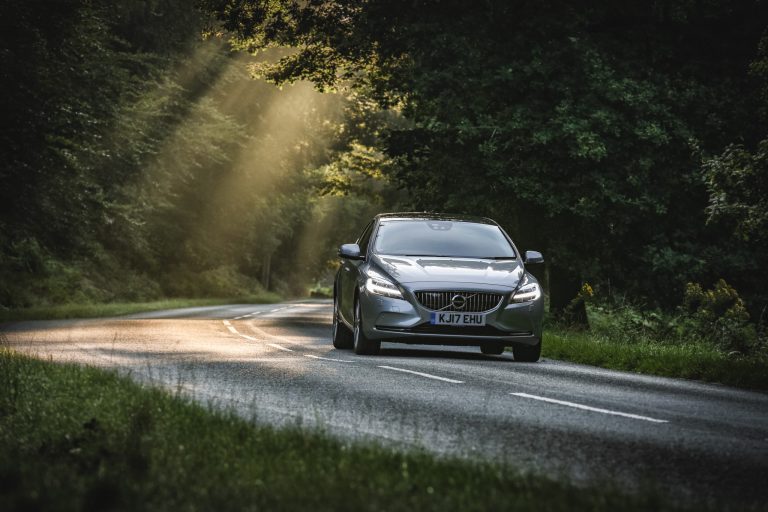 Little Details
Now for a less serious remark, but a nice touch nonetheless. The Volvo V40 came with a brilliantly designed keyring. You can see in the photo below that there was a soft leather tag attached to the car-key, with the word Volvo imprinted on it. I was also very impressed with the O-ring on the opposite end of the tag, partially representing the Volvo logo but with an additional practical element that allows you to connect other keys to it. Sometimes you just have to appreciate the nice simple things.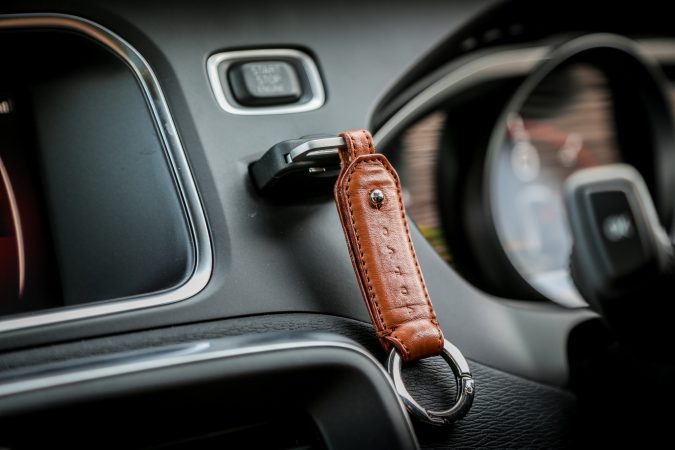 Interior Design is Still on Point
If you've taken a look inside some of the high-end Volvo models like the XC90, XC60 and S90 models, you'll notice the interiors now look very different to the V40's style, which has been around for a while. I still really like the interior of this car, however – I love the floating dashboard element as the entire central console. The plastics and colours used inside the car also work really well, providing a modern feel.
More importantly, there's a solid feeling of good build-quality with this car that is unquestionable. Volvo have put a lot of effort and investment into making extremely comfortable seats and a premium steering wheel which, as a driver, you'll spend all of your time either sitting in or holding.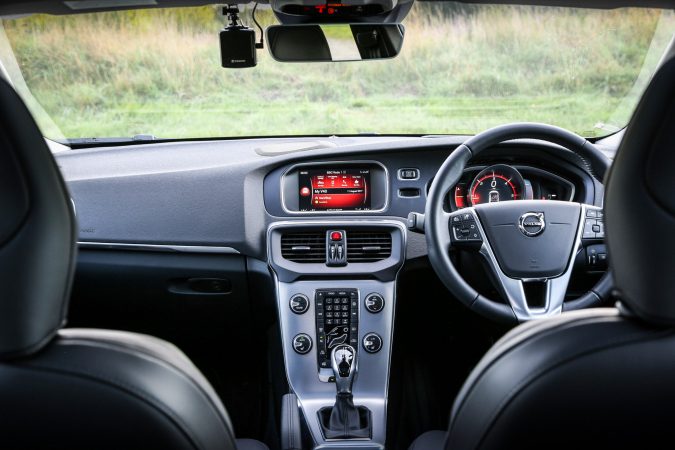 Exterior Styling – Sharp as Ever
The 2017 Volvo V40 in Inscription trim is one great looking car. Over the time that the V40 has been around, the car's look has been continually refined. The model here comes with 17″ alloy wheels and T-shaped LED running lights, giving the car its premium look.
For the Volvo fans out there, you'll notice there's also an updated grille which still carries the classic look, only a little sharper. The radar system built into the grille is well-hidden with the use of some clever materials.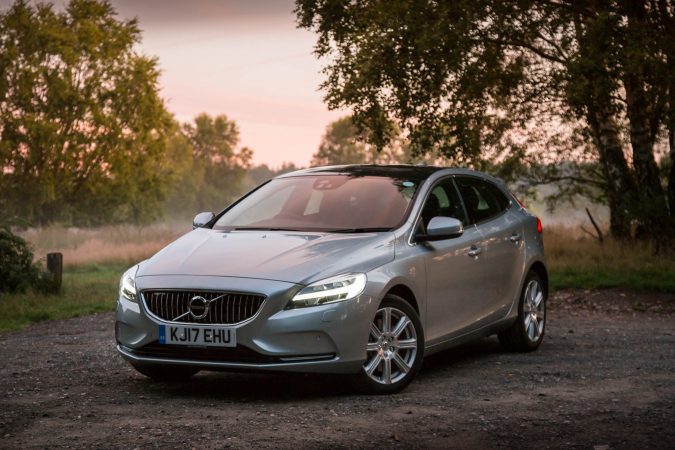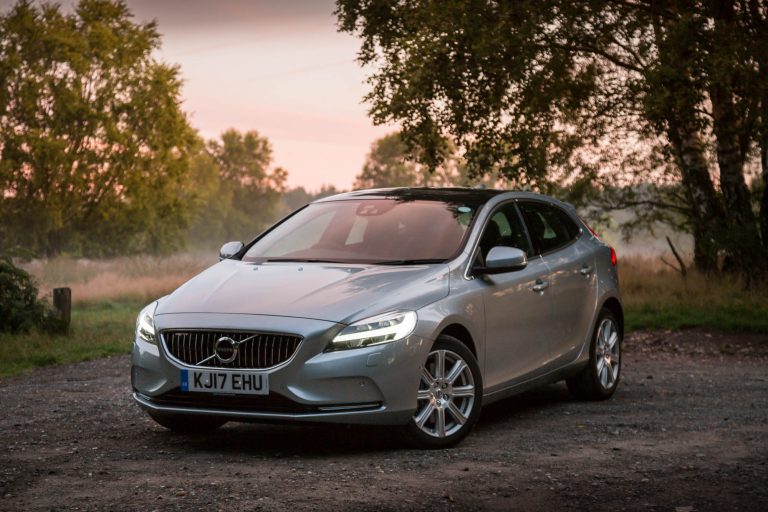 Volvo V4 D3 – Driving Pleasure
The car we have on test has a 2.0-litre diesel engine that creates 150 HP and 320 NM of torque. Using an automatic gearbox, it can get from 0 to 60mph in 7.9 seconds and has a top speed of 118mph. Even more impressively, it can still return a combined MPG figure of 68 mpg and only create 109 g/km of C02.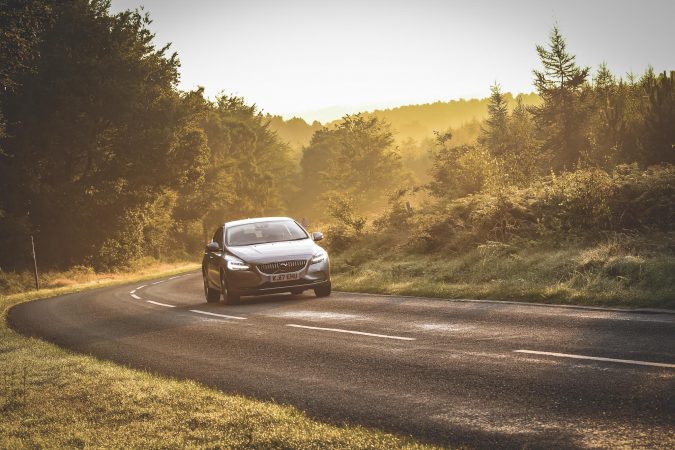 Behind the wheel, driving is effortless – the power pulls far better than I expected for a car with high MPG figures. The V40 provides a great platform to create quite an agile car that, despite only having 150 HP, you can certainly have some fun with on the twisty roads whilst still enjoying a comfortable and refined ride.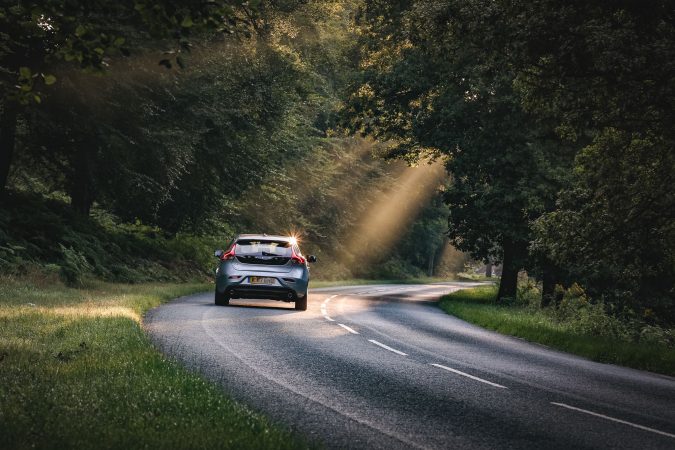 Great All-Round Car – Volvo V40
The Volvo V40 punches above its weight for a car of its size. It is hugely practical, enjoyable to drive, massively economical and one of the safest hatches on the market today. I don't know why anyone would look elsewhere.