The Lotus Evora GT430, just another special edition?
Lotus have been floundering a lot as of late, with most of their cars either not performing to the standards of their competitors or just releasing rehashes and pseudo special editions of their current cars that neither set the world on fire or sell in particularly large numbers. Lotus's latest attempt to rekindle the magic of their heyday is the Evora GT430, another special edition of the ok albeit old Evora sports car. Lotus boasts that the Evora GT430 is the most powerful Lotus ever which would be impressive until you remember that most Lotus's are powered by old Toyota engines.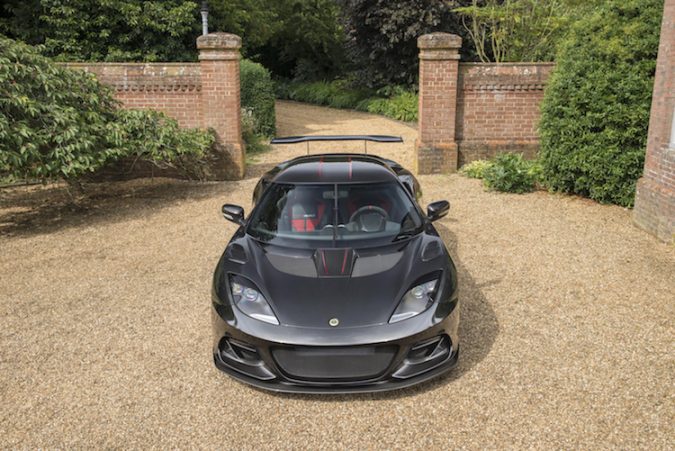 The Most powerful Lotus ever, is it really that impressive
The GT430 has a 0-60 time of 3.7 seconds and can go on to a top speed of 190MPH. Powered by the supercharged 3.5 litre V6 we first saw way back in 2009 the Evora now produces an ample 430BHP and 325lbft of torque and with a weight of only 1258KG making the GT430 not only the most powerful Lotus to date but also the lightest Evora to date as well. The downforce from the 'advanced aerodynamics' mean the car is actually 250kg heavier at top speed than it is standing still.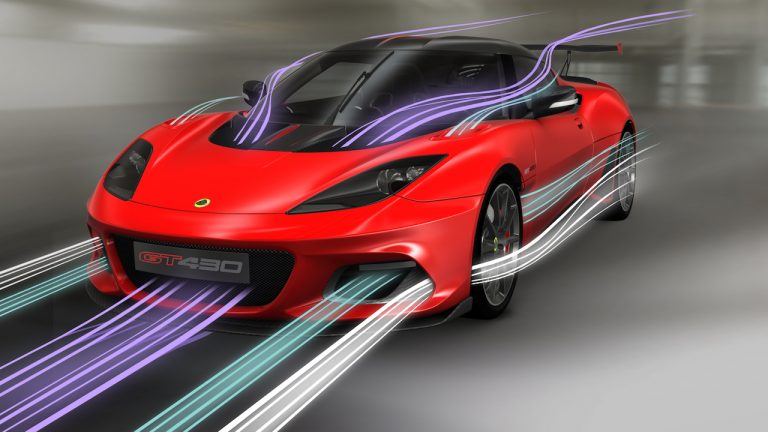 The Evora GT430 receives a number of functional aerodynamic upgrades
The new Lotus Evora GT430 is much more visually aggressive than previous models, with: "Larger front apertures, a new carbon fibre splitter, air blades and louvers positioned on top of each front wheel arch clearly illustrate the supercar credentials of the Evora GT430 when viewed head on." The Evora has always been a pretty little mini supercar, when manufacturers make these high performance road legal track specials the looks of the car can often be spoiled, but I feel the additions to the Evora enhance the looks of the car making it more purposeful and angry. The Evora GT430 also uses sections of exposed carbon weave to further the impression of its racing potential.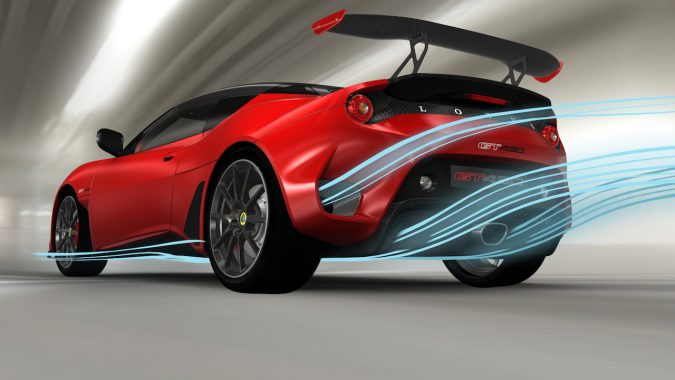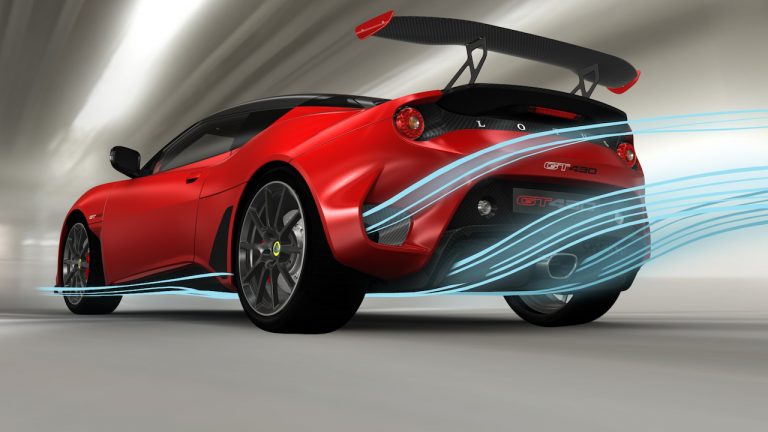 Jean-Marc Gales, CEO, Lotus Group plc said, "The Evora GT430 is a landmark car for Lotus. Lightweight engineering and class-leading handling, paired with Lotus' aerodynamic expertise, define the Evora GT430 as a legendary Lotus. It's a truly beautiful car".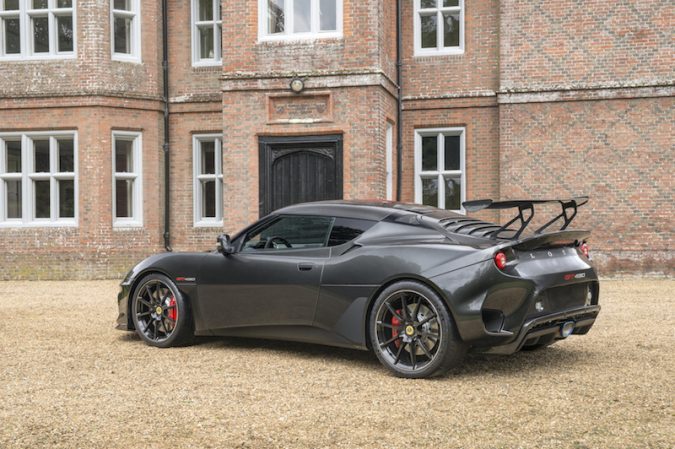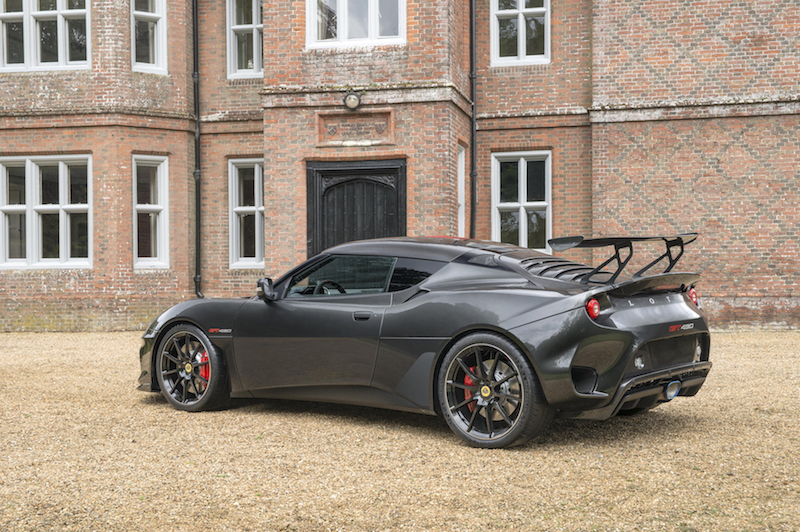 Only 60 cars to be built in Norfolk England
The interior of the Evora GT430 matches the exteriors carbon laced design with carbon fibre race seats, door sills and instrument binnacle the rest of the interior is crammed with Alcantara, "The steering wheel, dashboard, door panels, transmission tunnel and centre console are all trimmed in a combination of black Alcantara and perforated leather, with a full leather or full Alcantara trim option available at no additional cost." Only 60 examples of the Evora GT430 will be built at the Lotus factory in Norfolk, England making this Lotus a true collectors car.
What do you think of the new Lotus Evora GT430? Let us know in the comments.
Sources: Lotus
Follow me on twitter @jimafred
Lotus Evora GT430 Gallery