Talk about a phoenix rising from the ashes, eh? Not too long ago, Maserati made what I'd see as cars that were good, but not really that enticing over a Merc, BMW, or Audi. But thus far, they're working quite hard to evolve that blandness into some spicy Italian soul and emotion that I know they're more than capable of. Its MC20 mid-engine supercar was just the start.
Most have agreed that the MC20 is a fun, unique, and exciting little supercar that comfortably sets itself apart from the established competition. But clearly, that's not enough for Maserati, seeing that they're already planning what's next for the MC20. This then leads us to their upcoming Project24 concept. Basically, it's a plan to take the MC20's formula up a notch or two.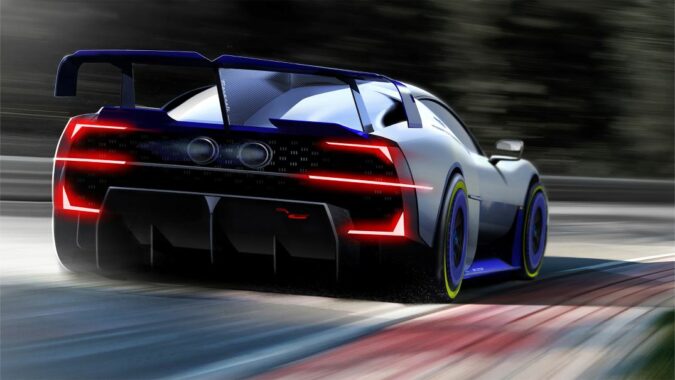 Track-Only Perfection
In essence, it's a track-only MC20, tuned to the hilt. For starters, the Nettuno V6 engine inside the current MC20 will be upgraded in every shape and form. And, it'll be fitted with a new set of turbos, resulting in a total output of around 740hp. This is then paired with uprated brakes, suspension, tyres, and everything in between. Moreover, the Project24 will be lighter.
Much, much lighter. Maserati is aiming for a target weight of below 1,250kg. Just for context, that's a roughly 250kg saving over the road-going MC20. This should yield a power-to-weight ratio of about 1.69 kg/hp, which is impressive. In addition to the radical, racy re-styling of the MC20, I reckon it's a pretty fab thing to drive. Shame that they're only making 62 of them.