Mazda revealed two concept cars at the Tokyo Motor Show 2017 – the KAI and Vision Coupe.
The Mazda KAI CONCEPT  is a compact hatchback with a stunning, sharp design which has a sleek yet muscular look. This concept heralds a new generation of inspired vehicles from the award-winning Japanese car-maker.

The KAI CONCEPT has an inspired combination of breakthrough Mazda technologies. This concept car embodies the technology, engineering and clean styling concepts that will define the coming generation of Mazda's. With Japanese aesthetics and head-turning KODO design, the KAI CONCEPT has an internal combustion engine which powers it. And not only is the ride more comfortable, but also, it is considerably quieter. This KAI CONCEPT also has an enhanced efficiency due to refinements in all areas of dynamic performance.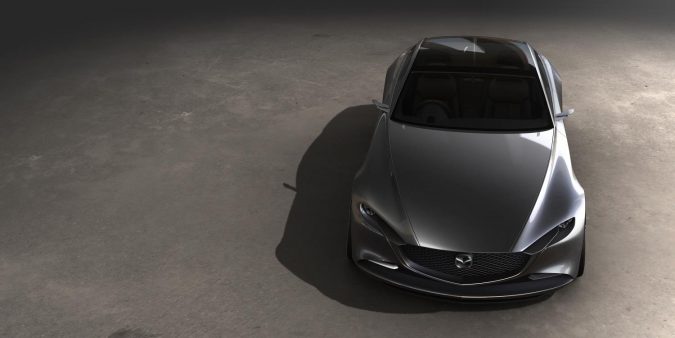 Meanwhile, the Mazda Vision Coupe is a design concept which comes in a contemporary form of a four-door coupe. This concept has a KODO – Soul of Motion exterior. This exterior embodies a minimalist Japanese aesthetic, achieving a simple "one-motion" form that conveys a sense of speed. The Mazda Vision Coupe's interior applies the traditional Japanese architecture concept of space. This concept combines three-dimensional depth with a strong longitudinal axis to produce a relaxed space whilst maintaining the feeling of motion. The concept's name pays homage to Mazda's tradition of design elegance represented by coupe models like the Mazda R360, Mazda's first passenger car, and the Mazda Luce Rotary, also known as the Mazda R130.
In addition, Mazda's CX-8 and a three-row SUV are going on sale later this year in Japan. Also going on sale is the 2018 Mazda MX-5 and 2018 MX-5 RF. Moreover, the 2018 MX-5 RF offers various enhancements including a higher quality ride, more peaceful cabin and a wider choice of body colours.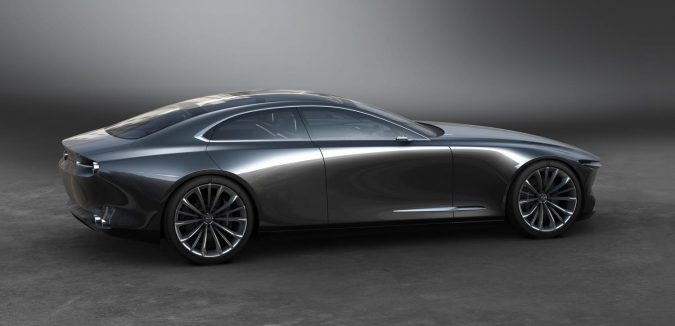 Just as the Sustainable Zoom-Zoom 2030, Mazda's long-term vision for technology development is to use the fundamental appeal of the automobile – driving pleasure – to inspire people and enrich society.