Ten years ago, at the 2013 Geneva International Motor Show, McLaren revealed the production version of its hypercar, the P1. With only 375 hand-assembled customer cars, the P1 was created with the intention of being "the best driver's car in the world on both road and track." And with its ground-breaking carbon fibre construction, advanced aerodynamics, and pioneering hybrid powertrain technologies, it certainly lived up to that ambition.
Performance that Leaves Others in the Dust
The P1's performance is nothing short of astonishing, with a 3.8-litre, twin-turbocharged M838TQ V8 engine and a lightweight electric motor that produces a combined 916PS (903bhp). It can accelerate from 0-100km/h (62mph) in 2.8 seconds and reach a maximum speed of 350km/h (217mph). It can even run in full electric zero-emissions mode for short-distance town driving.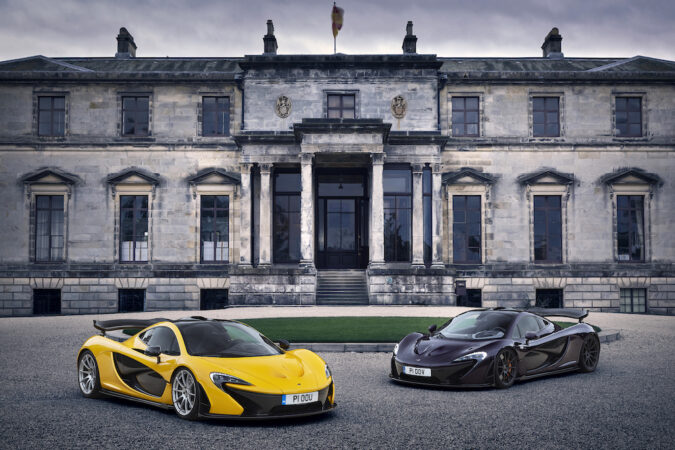 Low Weight and Aerodynamic Excellence
Underpinning the P1's hybrid powertrain was McLaren's signature focus on low vehicle weight and aerodynamic excellence. The MonoCage carbon fibre monocoque with a roof at the core of the P1 optimises mass in a vehicle with a dry lightest weight of just 1,395kg (3,075lbs). The carbon fibre body panels of the P1 are extraordinarily thin but also very strong, weighing a total of only 90kg.
The large rear wing of the P1 optimises aerodynamics by adjusting automatically, extending rearwards by up to 300mm on track and 120mm on road. A combination of CFD aerodynamic modelling and many hours spent in a wind tunnel focusing on aerodynamic performance resulted in downforce of 600kg at well below maximum speed.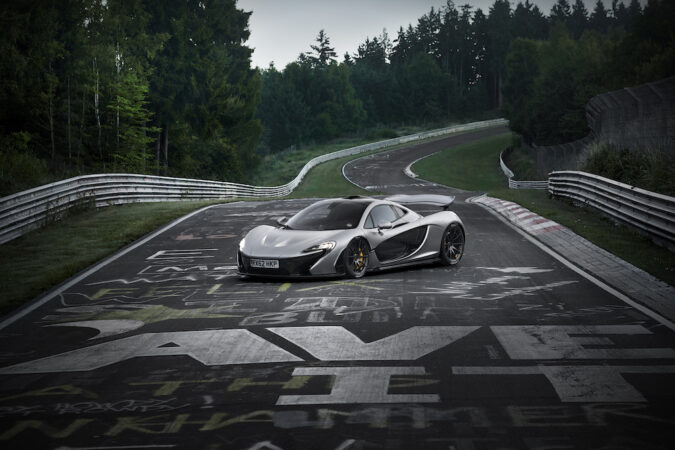 Ten Facts That Distinguish an Iconic Hypercar
The P1's impressive specifications extend beyond its performance and construction. Its adjustable rear wing, for example, can extend from the bodywork by up to 120mm on the road and up to 300mm on a track. Carbon ceramic discs coated in silicon carbide bring the P1 to a standstill from 100km/h (62mph) in just 30.2 metres. And each P1 was custom-built by a team of 82 technicians in a four-stage assembly process, taking 17 days from start to finish.
An Icon That Continues to Inspire
Today, ten years after its reveal, the P1 remains an incredibly exciting and dynamically accomplished performer on both road and track. Its enduring legacy extends beyond its iconic status in McLaren's lineage of technologically advanced, driver-focused cars. The P1 changed perceptions of electrification as an enhancement to driving engagement, inspiring the ground-breaking Artura, a supercar that blends thrilling performance and driving dynamics with EV driving capability – a winning combination pioneered by the P1.
In conclusion, the McLaren P1 was a true game-changer that redefined what was possible in a hypercar. Its advanced construction, performance, and technology set a new standard, inspiring McLaren's current line-up of high-performance hybrid cars. Ten years on, the P1 remains a landmark achievement, and its influence will continue to be felt for years to come.