A Painting Masterpiece on Wheels
The world of supercars just witnessed something extraordinary, and it's all thanks to McLaren Automotive. They've pulled the covers off their latest marvel, the 3-7-59 Theme, and it's not just any car – it's a rolling piece of art.
This isn't your typical paint job; we're talking about a livery so complex and detailed, it took over 1200 hours to perfect. The 3-7-59 Theme, realised by the skilled hands at McLaren Special Operations (MSO), isn't just a nod to McLaren's motorsport glory but a celebration of their unmatched paintwork and personalisation prowess.
Racing History on Four Wheels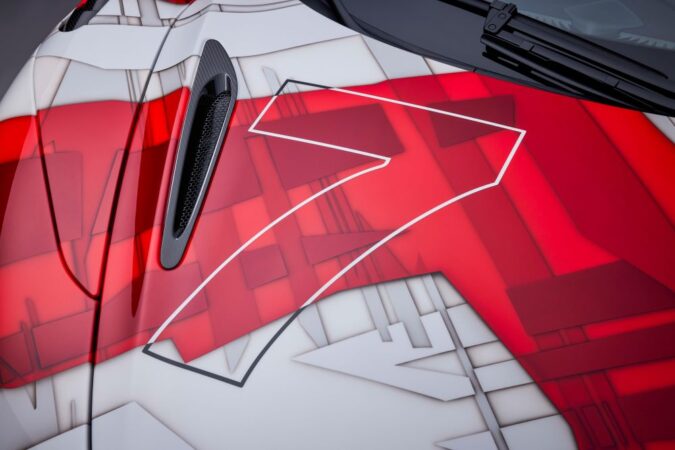 The 3-7-59 name is steeped in McLaren's racing heritage, representing the race numbers of their cars that clinched victories at the Indianapolis 500, the Monaco Grand Prix, and the 24 Hours of Le Mans.
These aren't just any races; they're the motorsport world's crown jewels, and McLaren's triumphs in them are the stuff of legend. The car's design is a vibrant collage, paying homage to these iconic victories, with over 20 different paint colours and effects bringing this story to life.
Unveiling by Motorsport Legends
This stunning tribute was unveiled at the Velocity Invitational in California, a fitting setting for a car that celebrates such a rich racing history. And who better to pull off the covers than McLaren's own stars – F1 driver Lando Norris, IndyCar driver Pato O'Ward, and Le Mans veteran Derek Bell, alongside Michael McDonagh, the Director of MSO and Motorsport at McLaren Automotive.
Exclusivity and Craftsmanship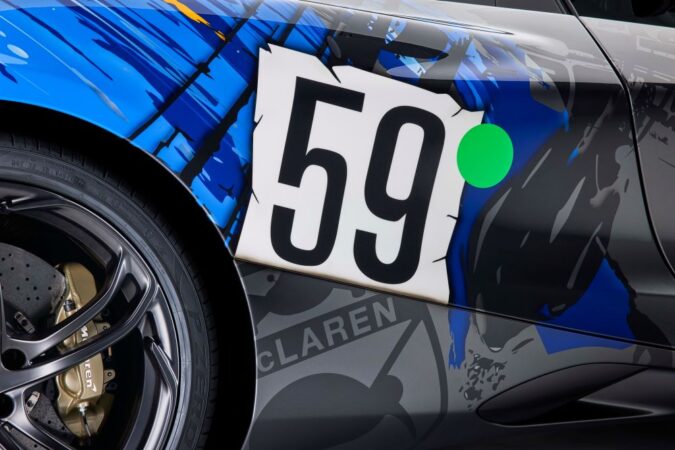 Only six of these beauties will be made, each a unique McLaren 750S, and they're already snapped up by eager customers. This level of exclusivity is what sets McLaren apart in the supercar world. The intricate paintwork, the storytelling through colours and designs, and the bespoke interior details – it's all a testament to McLaren's dedication to craftsmanship and its rich racing history.
Interior Elegance Meets Racing Heritage
Step inside the 3-7-59, and the journey through McLaren's racing milestones continues. The interior is a finely crafted space where racing meets luxury. The seats, adorned with Triple Crown art, are a blend of high-performance and high style, and even the smallest details, like the shift paddles and the steering wheel, have been given a touch of the 3-7-59 magic.
Innovative Features and Details
McLaren doesn't just stop at aesthetics. They've infused the 3-7-59 Theme with innovative features like QR codes providing detailed backstories, and electrochromic logos that light up in a certain way, adding an interactive element to this already impressive machine. Even the wheels and brake callipers have been given a special touch, further connecting the car to its racing roots.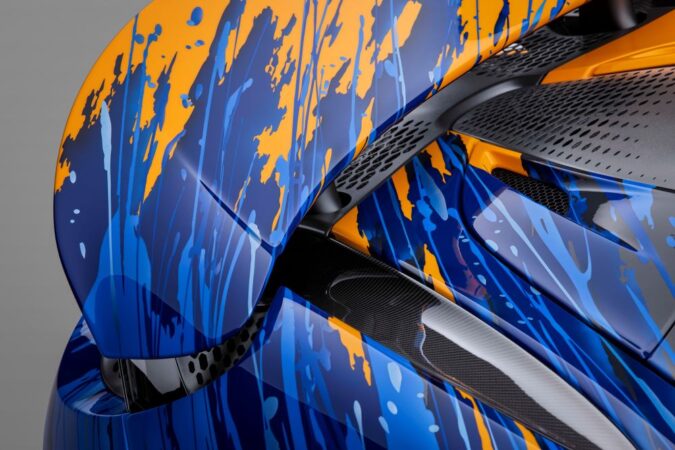 A Fitting Tribute
As McLaren marks its 60th anniversary, the 3-7-59 Theme stands as a fitting tribute to their legacy in motorsport. It's a celebration of their past victories and a showcase of what makes McLaren a revered name in the automotive world.
This car isn't just about speed and power; it's about storytelling, craftsmanship, and a deep respect for racing history. For supercar enthusiasts and motorsport fans alike, the 3-7-59 Theme is a testament to McLaren's unrelenting pursuit of excellence and their passion for creating something truly unique in the automotive world.