New Offerings for the Big 60!
McLaren is pulling out all the stops as it enters its 60th year of thrilling car enthusiasts worldwide. For those who can't get enough of this iconic brand, there's some cracking news for you. They're introducing a range of special anniversary options, available across all their series-production road cars, including the GT, Artura and the brand-spanking-new 750S supercar.
Doffing Their Cap to the Triple Crown
McLaren's six-decade journey boasts some serious highlights, and the Triple Crown achievement stands tall among them. Just to jog your memory a bit, this accolade consists of wins in motorsport's three most elite races.
Starting with a victory in the Indianapolis 500 back in 1974, they later clinched the Monaco Grand Prix in 1984. By 1995, the cherry on the top was secured with a win at the 24 Hours of Le Mans. And guess what? McLaren's paying homage to these monumental wins in the classiest way possible.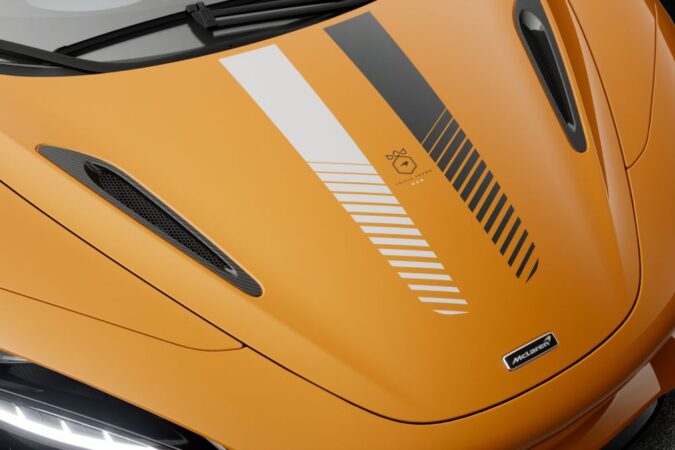 Three Paints, Three Wins
Capturing the essence of their Triple Crown glory, McLaren's offering three unique exterior paint options. First up, 'Indy Orange' which brightens things up, echoing the hue of the 1974 Indy 500 winning M16D.
Then there's the 'Monaco White', taking cues from the 1984 Monaco Grand Prix victor, the MP4/2. Last, but definitely not least, 'Le Mans Grey' is a nod to the F1 GTR, which dominated the 1995 24 Hours of Le Mans.
That Extra Special Touch
Exclusive to the 750S, and limited to just 60 models (one for every McLaren year), are the Triple Crown Stripes. They elegantly grace the centre of the bonnet and rear wing. And there's more! The years of McLaren's three crowning victories – '74, '84 and '95 – are proudly displayed, adding an artistic touch.
Combine that with a contrasting rear wing underside, and you've got a car that's an aesthetic masterpiece.
A Splash of Colour Here and There
In keeping with the exterior enhancements, McLaren's spicing things up with two 60th Anniversary brake calliper colours. 'Indy Blue' tips its hat to the Indianapolis 500 win, mirroring the hue of the M16D's '3' race number.
On the other hand, 'Le Mans Gold' is reminiscent of the McLaren F1 GTR's brake callipers. These delightful splashes of colour are up for grabs on the 750S, GT and Artura.
Interior that Tells a Tale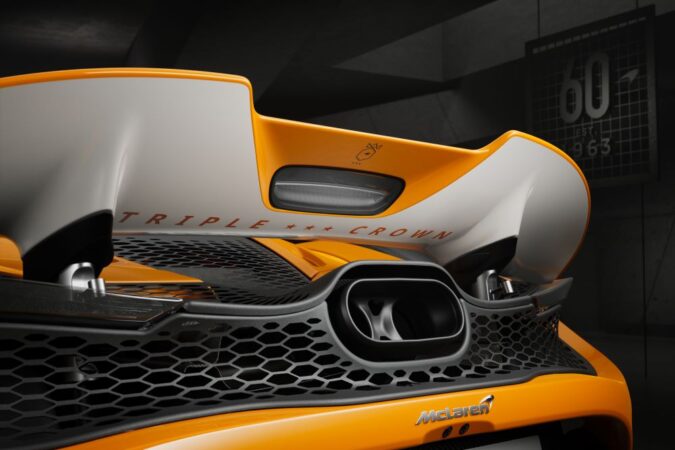 Inside, the tributes continue with a painted steering wheel centre line marker in 'Indy Orange', available for those opting for a carbon fibre steering wheel. Complementing this are the extended carbon fibre painted gearshift paddles, featuring stripes inspired by the Triple Crown colours.
Let's not forget the bespoke dedication plaque, showing off a 60th Anniversary logo in McLaren Orange. For those bagging a 750S with Triple Crown Stripes, the plaque will even feature an exclusive "1 of 60" marking.
Ready to Rev Things Up?
For all the McLaren aficionados out there, these 60th Anniversary options are up for grabs for a year, starting from November 2023. Fancy getting a closer look or diving into more details? Just swing by any McLaren retailer or pop onto their official site. Here's to 60 years of motoring brilliance, and many more miles to come!