A Nod to the UK Market
McLaren is stirring up the UK's automotive scene with the release of four specially crafted GT models. What makes them so unique? Their existence is limited to just two cars per design. This move guarantees that these models won't just be turning heads on the roads; they'll be a coveted rarity.
Design Inspirations from Home
The magic truly begins with the blend of colour and material that hasn't graced any McLaren GT before. With their in-house personalisation powerhouse, McLaren Special Operations (MSO), leading the charge, the interior of each car is a work of art.
Each GT model boasts diamond-pattern quilted stitching in body colours for the seats, further adorned with the MSO logo. And for a touch of patriotic pride, a debossed Union Jack flag design graces the armrest and key fob – a sophisticated salute to their British roots.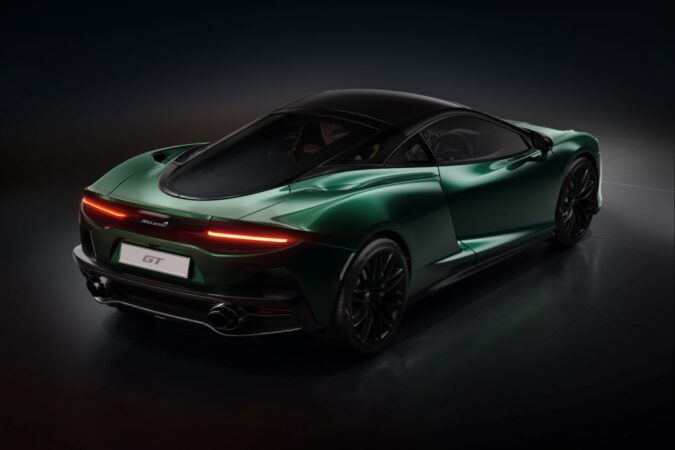 Exterior Shades to Die For
The GT by MSO is not just about interior elegance; its exterior is a sight to behold too. McLaren introduces four stunning paint colours, each with corresponding brake calipers to create a seamless look.
Cerulean Blue brings back the lush blue metallic from the McLaren P1, accentuating the GT's robust lines.
XP Green harks back to the beloved McLaren F1, matching the shade of the F1 XP GT 'Longtail' prototype from 1997.
Sarigan Quartz is a shade that many remember from the Speedtail XP2, a car that broke speed limits hitting over 250 mph in its test runs.
And then there's the debutant, Cyber Yellow. This newbie, inspired by the popular Volcano Yellow, throws a delightful curveball with its bright, silver and white sparkle effect when hit by light just right.
Going the Extra Mile with Black Pack
The GT by MSO doesn't stop with just paint. Each car features the MSO Black Pack, adding Gloss Black touches to the Door Mirror Casings, Exterior Upper Window Surround, and Exhaust Finishers. That's not all; the cars also come fitted with the sleek 10 Twin-Spoke Lightweight Forged Alloy wheels, also in Gloss Black, perfectly complementing a Gloss Black painted roof.
A Tribute to McLaren's Legacy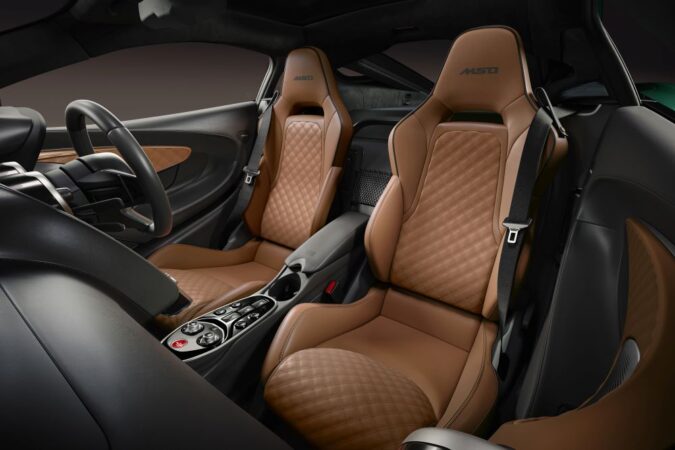 Nick Crossley, the Market Director for the UK at McLaren Automotive, couldn't have summed it up better. The GT has been a landmark car for McLaren, and the GT by MSO celebrates it in a way that's never been done before. The fusion of lightweight, carbon-fibre supercar design with the versatility of grand touring abilities is truly a tribute, crafted especially for McLaren's home market.
In summary, these McLaren GTs by MSO are more than just cars. They're symbols of innovation, exclusivity, and a deep-rooted love for the UK's automotive heritage. If there was ever a time to be excited about the future of cars in the UK, it's now.