Are you struggling to comprehend the Mercedes-Benz lineup? Here is a straightforward guide that explains the many options and Mercedes classes explained. Mercedes-Benz is recognized for building various vehicles, whether you choose the more affordable sub-compacts or the opulent sedans. This automaker creates automobiles of the highest caliber, pushing the boundaries of performance and innovation. Mercedes hasn't stopped rethinking and improving the body style of its model lineup.
The current selection of Mercedes vehicles includes a variety of sedans, SUVs, coupes, crossovers, exotic sports cars, and roadsters. In addition to the G-Class, Mercedes also makes the GLA, GLB, GLC, GLE, and GLS SUVs. The sizes, shapes, and drivetrains of these classes vary. All of these vehicles showcase Mercedes' desire to provide dependable performance. In essence, Mercedes vehicles offer supreme luxury along with cutting-edge design and technology.
How Mercedes Benz Names Their Cars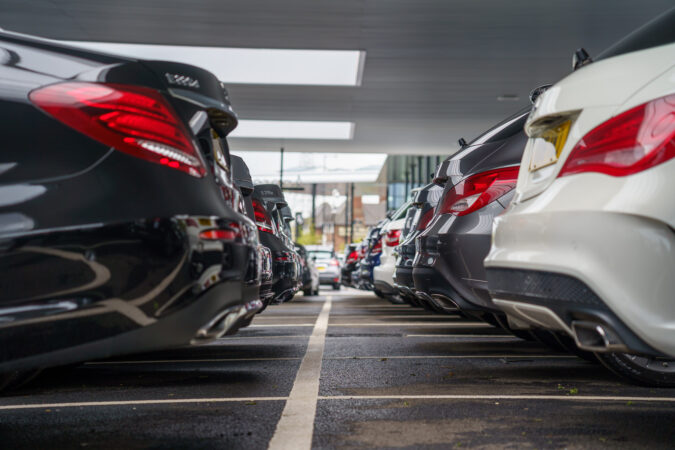 Three distinct sub-brands are used to categorize Mercedes models. The most popular sub-brand for passenger cars is Mercedes-Benz. Mercedes-Maybach is used for ultra-luxury models, whereas Mercedes-AMG is utilized for high-performance vehicles. Here are all the specifics of Mercedes's nomenclature.
Mercedes Classes Explained
Mercedes Classes Explained – A Class
Impressive and feeling more upscale than other hatchbacks is the Mercedes A-Class. The Audi A3 and BMW 1 Series are the main rivals of this upscale Mercedes. The majority of its rivals can't match its inside, though.
Mercedes' eminently stylish, elegant aesthetic is present in the tiny A-Class. The new model, which offered a cost-effective entry point for beginning drivers, integrated design cues from other Mercedes models. This class is an excellent choice for devoted Benz owners who want to downsize but still retain that upscale feel.
The 1.5 to 2.1-liter range covers the diesel and gasoline engines for the A-class. Diesel engines are loud but effective, whilst gasoline engines provide a quiet ride. On the majority of trim levels, a manual gearbox is available.
However, you might also be interested in the effective and quick-shifting dual-clutch transmission (DCT). Try the AMG Sport if you want a grade with more athletic characteristics. It has sports suspension, bigger alloy wheels, and tuned steering. A reversing camera, 16-inch alloy wheels, and Merc's upscale Artico upholstery were added to the SE trim, which underwent a considerable redesign. The interior is more refined, with higher-quality materials than competitors.
Mercedes Classes Explained – C Class
The Mercedes C-Class is the simplest means of obtaining the coveted automaker. This class combines exceptional build quality, high resale value, and customized safety features. The Sports and Luxury variants both promise thrilling driving experiences. An additional Dynamic Handling kit with paddle shifters, adjustable suspension, and speed-sensitive steering is included with the Sports trims. A 3.0-liter V6 engine with 228 horsepower serves as the base powerplant.
The C-Class competes against the Audi A4 and BMW 3 Series and is one of the most well-known Mercedes models. Its attractive design and upscale interior continue to significantly impact its popularity. The revised Mercedes-Benz C-class has a new exterior design, an improved interior, and a four-cylinder engine. Its revised front-axle drive provides better torque transfer with its AWD technology.
As part of its upgraded driver aid technology, the Mercedes-Benz C-class also has steering help, parking assist, and adaptive cruise control. Mercedes unveiled the 2.0 liter turbo-four-powered C300 quite recently, too. The powerful engine produces 295 lb-ft of torque and 255 horsepower.
Additionally, the most-recent C-class includes a number of safety systems, such as blind-spot assistance, automated emergency braking, parking sensors, and more.
Adaptive cruise control and stop-and-go traffic assistance are other features of its driver aid package. A sunroof, heated front seats, keyless entry, a leather steering wheel, and a sunroof are further standard equipment of the C-class sedan.
The Pinnacle, Exclusive, or Premium trim levels were your options. 18-inch wheels, gauge cluster displays, and a sizable infotainment system are all features of the Premium package. The elite trim, on the other hand, offers a premium audio system, a 360-degree parking system, and expanded interior ambient lighting.
Mercedes Classes Explained- GLA Class
The Mercedes luxury SUV with the lowest price tag is the GLA-class. In 2021, Mercedes started making the second generation of this class. The entry-level GLA 250 has a front-wheel drive, while all-wheel drive is an option for cars in this class. The GLA-class also has a spacious interior with lots of cutting-edge technology.
A 2.0-liter turbocharged engine powers the more streamlined Mercedes GLA, which sports a sloping roofline. The 208-hp engine and seven-speed automated transmission are standard on the GLA250. On the other hand, the AMG GLA variant comes with an eight-speed clutch automatic and AWD. The AMG GLA45's engine produces 382 hp, while the AMG GLA35's engine produces 302 hp.
On the GLA-class, automatic emergency braking and blind-spot monitoring are standard features. The Driver Assistance package, which includes adaptive cruise control, emergency evasive steering, and lane keep assist, is another option available to drivers.
Although the Audi Q3 is somewhat bigger, the GLA-class dominates its rivals in terms of passenger and cargo space. Rear seats in the second row also recline, which is preferred by many owners. Standard LED taillights, front fog lights, and headlights are also included in this SUV.
This Mercedes also has an Off-Road Engineering kit for use on rocky terrain and abrasive roads. Off-roading features are also available, including adjustable transmission shift points, ABS braking, and accelerator feedback. The GLA250 is one of four grades available for the Mercedes GLA. The AMG variant is appropriate for someone seeking greater performance, while the GLA250 gives the highest fuel efficiency.
Mercedes Classes Explained – GLB Class
In 2020, this boxy, small crossover made its premiere. The GLB-class maintained the typical SUV silhouette while providing a roomy interior. The Mercedes GLB is higher and more extended than the GLA-class. A second row can be added to the back of the GLB due to its more conventional upright SUV form.
One 2.0-liter turbocharged engine is standard on all GLB SUVs. The base GLB model is offered in 221hp FWD and AWD variations. Choose the 301-horsepower AMG GLB 35 variant if you like more power. The standard AWD on the AMG versions is connected to an eight-speed automatic transmission.
The GLB-Class comes equipped with blind-spot monitoring and automatic windshield wipers that sense the presence of rain. Additionally, drivers could use adaptive cruise control, automatic emergency braking, and lane keep assist.
The GLB SUVs come standard with a motorized liftgate and LED headlights. The Mercedes GLB-Class also includes a heated steering wheel, 64-color ambient lighting, and a head-up display. The GLB250, GLB250 4MATIC, and the AMG GLB35 are your options.
Mercedes Classes Explained – GLC Class
This mid-size SUV is comparable to the C-class car. The GLC comes in four-, six-, and eight-cylinder models and provides various trim options. Additionally, you have the option of selecting FWD or AWD. Regardless of your preferred trim level, you might decide on a Mercedes that is shaped like an SUV or coupe.
A hands-free power liftgate is currently available on the newest AMG GLC models. Automatic high beams, rear USB ports, and parking damage notification are all standard across all model levels. The GLC class also highlights Mercedes' usual prescription of tasteful design with superb performance dynamics.
This particular Mercedes model is especially well known for its constant agility. The six-cylinder engine of the AMG GLC43 provides deployable power, and the chassis ensures constant composure. Additionally, two engines with nine-speed automatic transmissions are available to you. A 2.0-liter turbo-four with 255 horsepower and 273 lb-ft of torque serves as the standard engine. The engine of the updated AMG GLC43 generates 385 horsepower and 384 lb-ft of torque.
Mercedes Classes Explained – GLE Class
The M-Class, Mercedes' first deluxe model, gave rise to the GLE Mercedes. Engines for the GLE-Class include inline-4, inline-6, and V8 models. AWD and a nine-speed automatic transmission are included in every model.
The various GLE-class trims come equipped with wireless charging, ambient lighting, and satellite radio as standard features. Although the GLE has some mild driver-assist technology as standard, the Driver Aid Package Plus allows you to upgrade your driving assistance technology. Adaptive cruise control, cross-traffic alert, lane centering, and lane change assistance are all included in the extra package.
Five passengers can be seated in two rows in the majority of Mercedes GLE vehicles. With the optional third row, capacity may be increased to seven. No matter the level, this class has a dual-display cabin with a fancy infotainment display. Speakers for the two Burmester premium audio systems are also positioned in the ceiling of the vehicle.
Mercedes Classes Explained – GLS Class
The GLS-Class is ideal for you if a full-size luxury SUV is what you like. Mercedes debuted the opulent Mercedes-Maybach model and the 603-hp Autobahn special in 2021. Twin-turbocharged six- and eight-cylinder engines are available in the GLS-Class. Numerous active safety systems that aid the driver are included in Mercedes' flagship SUV. Automated emergency braking, automatic parking assistance, a 360-degree video system, and blind-spot monitoring are all standard on all versions.
In most GLS models, three rows may accommodate seven passengers. Also available are the GLS580 and AMG GLS63, which have second-row captain seats that limit seating to six. The dual-display dashboard offered by Mercedes is standard on all GLS models.
Mercedes Classes Explained – G Class
Mercedes' capable midsize SUV for off-roading is the G-Class. This G-Wagen is offered in both 416- and 577-horsepower models. The G-Wagen SUV offers unsurpassed brilliance with its exceptional off-road capabilities and expressive appearance.
The standard engine for G-wagons is a 4.0 liter V8. The basic G550 produces 450 lb-ft of torque and 416 horsepower. Anyone seeking a vehicle with powerful off-road skills might choose the AMG G63. Its upgraded V8 engine produces 577 hp and 627 lb-ft, which improves its performance and swagger.
Mercedes has included driver assistance features as standard equipment in the G-class to increase safety. Adaptive cruise control, driver attention aids, lane keep assist, and driver attention alert is additional features included on all models. Additionally, this wagon has the most recent Mercedes infotainment system.
Mercedes Classes Explained – S Class
For nearly 55 years, the Mercedes-Benz S-Class has set the standard for luxury and technology. There are many gadgets and gizmos in the S-Class. Leading safety technologies like Attention Assist, which tracks drowsiness, are one example of such a feature. Other advancements are anticipated to be featured in the S-future Class's releases, including safety features, interior amenities, and drivetrain technologies. The twin-turbo V12 engine in the S65 AMG produces 738 lb-ft of torque.
Mercedes Classes Explained – E Class
The interior of the recently updated E-Class is stunning and matches the high-end S-Class' trim and craftsmanship. This luxurious car features outstanding luxury and communicative driving. With the E-class, the 3.5-liter V6 engine can produce up to 518 horsepower. The definition of elegance and sophistication is Mercedes-Benz. The German producer is still at the forefront of design, technology, and safety.
Which One Should You Pick?
Knowing the different Mercedes Benz classes currently will help you better grasp the different kinds of vehicles Mercedes offers.
1. Sedans
Three-box sedans are what Mercedes offers. These compartments have room for the engine, passengers, and freight. The driver and up to five passengers can sit comfortably in a sedan. Your budget will determine which of the C, E, and S class sedans you purchase and the specifications you receive.
2. Coupes
Coupes can be thought of as sedans, but with less interior room. They can have two to four doors and smaller interior rooms than sedans. Coupes are more about fashion than functionality; therefore, Mercedes established multiple coupe classes. However, the CLA and CLS models were the ones with four doors. A 1.8L turbocharged four-cylinder, a 3.5L V6, or a 4.3L V8 engine are the available options.
3. Convertibles And Roadsters
Mercedes' roadsters and convertibles are perfect for those who want to travel in elegance. The two-seat sports car is the greatest option for any car enthusiast and looks amazing from every angle. Mercedes come in a variety of classes, including class C and E.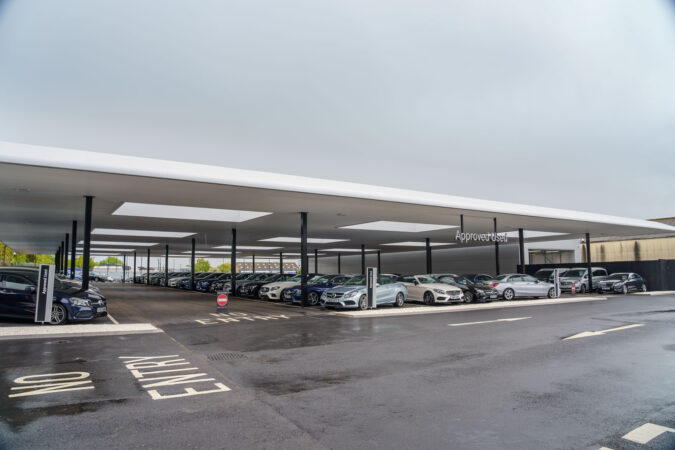 4. SUVs
It has a combination of features that let you use it as both an off-road vehicle and a city car. SUVs frequently have a lot of passenger capacity, a high seating posture, and adequate load room. Depending on the type, an SUV may accommodate 5 to 7 people in comfort. The specifications and general driving experience vary depending on the category you select.
5. Wagon
The vast size of Mercedes wagons, which makes them ideal for a family man, is well recognized. It is a kind of vehicle that combines luxury and utility. Undoubtedly, the E-class wagon has excellent features, performance, and looks in general.
Choosing a car of your preference becomes simple if you understand how to discern between the many Mercedes classes explained. Mercedes vehicles are categorized based on their size and body type. It's important to keep in mind, though, that the first alphabetical classes represent Mercedes, which is less expensive and sophisticated than the higher alphabetical classes.
For instance, compared to the Mercedes E-Class, the Mercedes A-Class is less expensive and smaller. The E-Class continues to be far superior to the A-Class or B-Class in terms of performance and comfort. You should have no trouble choosing the ideal Mercedes for your needs and budget due to our comprehensive information about the various Mercedes classes.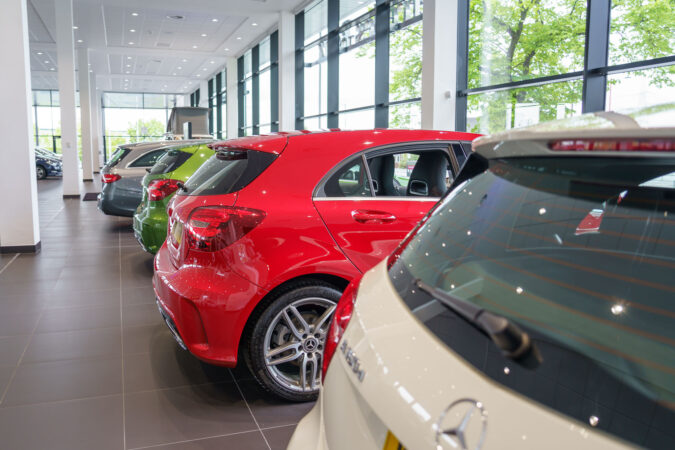 FAQs: Mercedes Classes Explained
What Does AMG Stand For
The initials AMG stand for Aufrecht Melcher Großaspach, and they are found on several Mercedes Benz automobiles. The first two syllables are the last names of Hans- Werner Aufrecht and Erhard Melcher, the two men who founded Mercedes. Aufrecht was born in the German city of Großaspach, which is referenced in the final word. AMG, however, has a broader definition that includes a high-end premium sports automobile outside of the letters. A Mercedes Benz car must be supplied with specified trim and tuning in order to be classified as AMG. AMG automobiles include exterior and interior decorations that give them a distinctive athletic appearance in addition to increased power and better handling.
Who Owns Mercedes
Both Gottlieb Daimler and Karl Benz were pioneers in the automotive industry. In 1883, Karl Benz established Benz & Cie (then known as Benz & Co. Rheinische Gasmotoren-Fabrik) and started working on innovations to create a practical automobile. In 1890, Gottlieb Daimler invested his riches in the establishment of Daimler-Motoren-Gesellschaft. Both businesses would leave their impact on the vehicle and the transportation industry. In 1924, the two businesses would merge to form the Mercedes-Benz brand. Daimler Benz AG, now known as Daimler AG, would be the name of the new business. Today, Daimler AG is the company that owns the Mercedes-Benz brand.
How Much Is A Mercedes Benz
With roughly 13.5 percent of the market, Mercedes-Benz is the third-largest luxury automobile brand in the US, only slightly behind BMW and Toyota's Lexus. At $33,650, the Mercedes Benz A-Class is extremely affordable. The base price for the sedan body style of the C-Class is $41,600. The prices for the coupe and cabriolet variants are $47,200 and $54,700, respectively. The base price of the Mercedes-Benz E-Class sedan is $54,250. The coupe and cabriolet variants are priced at $64,950 and $71,950, respectively, while the SUV-like wagon is $67,600. A three-door coupe will cost you $131,400, while a cabriolet would put you back an unbelievable $140,000.
Is Mercedes German
German multinational automaker Mercedes-Benz Group AG, formerly known as Daimler-Benz, DaimlerChrysler, and Daimler, is based in Stuttgart, Baden-Württemberg. It is a renowned automotive manufacturer in the world.
What Does 4MATIC Mean
The four-wheel-drive Mercedes 4MATIC system distributes the engine's power to all four wheels rather than just the front or rear two. It gains more traction and grip as a result, which enhances handling, acceleration, and stability. Without the driver's input, the technology automatically adapts to a variety of road surfaces and driving circumstances. The W124 generation E-Class had the 4MATIC's first iteration in 1987. It automatically engaged four-wheel drive when it sensed wheel slip, locking the center and rear differentials to add more grip. The 4MATIC has gone through a few iterations over the years, with significant upgrades as technology has improved. The most recent type can now be installed on smaller cars as well as larger SUVs.
Where Is Mercedes From
Mercedes-Benz was established in Stuttgart, Germany, as a division of the Daimler Motoren Gesellschaft (DMG). The primary Mercedes-Benz production facilities and the company's headquarters are still located in Stuttgart.
Where Are Mercedes Made
The headquarters of Mercedes-Benz are still in Stuttgart, Germany, where the company was established. This factory, which was established in 1904, currently employs about 19,000 people. Stuttgart's manufacturing facility also carries out R&D and produces Mercedes-Benz components. Mercedes-Benz automobiles are currently produced all over the world, including more locations in Germany. Mercedes-Benz has manufacturing facilities in 21 other nations in addition to its home country of Germany, where the company was founded.
Why Are G Wagons So Expensive
Mercedes-most Benz's desired SUV is the magnificent G-Wagon. Because of how effectively they operate, Mercedes G Wagons are so pricey. This luxury car, which doubles as an off-roader and a military vehicle, is tough, has excellent interiors, and commands attention on the road.
What Does SL Mean On A Car
Beginning 1954, Mercedes-Benz has been producing the grand touring sports automobile known as the SL-Class (marketed as the Mercedes-AMG SL since 2022). The letters SL stand for Sport-Leicht in German.
Are Mercedes Good Cars
Mercedes-Benz automobiles are thought to have medium reliability. They typically fall somewhere in the middle of the rankings and aren't regarded as the greatest or the worst. A Mercedes can be pricey to fix, so keep that in mind before making a purchase. The majority of Mercedes-Benz automobiles have either earned the NHTSA's highest possible safety rating of five stars or have received excellent ratings from the IIHS. Each model is carefully constructed with customer safety in mind. Modern Mercedes vehicles are loaded with modern safety systems, which increases your sense of security. Regardless of whether you select a vehicle with PreSafe technology or DISTRONIC PLUS, you can rest easy knowing that your drive is secure. In terms of mechanics, Mercedes-Benz vehicles are regarded as being incredibly dependable. When properly maintained, many high-performance engines may go more than 200,000 miles. However, servicing and maintaining these engines is extremely costly.
When Was Mercedes Founded
One of the most respected and recognizable automakers is Mercedes-Benz. In 1926, the corporation was established by a group of brilliant German automakers. The corporate history of Mercedes-Benz, however, actually starts several decades earlier. Long before the year 2000, the company's founders started working on building engines and motor-powered vehicles.
How Much Is A Maybach Truck
The Mercedes-Maybach GLS600 is an uncommon type of SUV that will be available in 2022. That's because it's a super-luxury SUV rather than just a luxury SUV. The Mercedes-Maybach GLS600 is extremely luxurious and pricey. Approximately $162,000 is the starting price for the 2022 Mercedes-Maybach GLS600. You won't have to make many choices because it will only be available in one trim level when it finally appears. The twin-turbo V8 engine that powers the Mercedes-Maybach GLS600 produces 496 horsepower and 516 lb-ft of torque. A nine-speed automatic transmission and all-wheel drive go hand in hand with this. In addition, it includes a panoramic sunroof, an adjustable suspension, and 22-inch wheels.
What Is The Largest Mercedes SUV
The largest Mercedes-Benz SUV currently available is the GLS-Class. It is among the most capable, comfortable, and just fantastic SUVs currently on the market, so it offers advantages beyond just size. The GLS 450 should be on your radar if you're looking for a large Mercedes SUV. It has everything you might want in a three-row luxury SUV, from a distinctive, broad-shouldered frame to a luxurious, spacious interior. And with GLS variants available from Mercedes' high-performance and luxury divisions, you can choose from among the titans.
Why Is Mercedes So Expensive
For many years, Mercedes Benz has been regarded as a top luxury brand globally. That luxury can have a high price tag attached to it. So why are Mercedes Benz vehicles so pricey to begin with? Mercedes exclusively employs parts of the finest caliber in their automobiles. Most mechanics who aren't Mercedes-Benz qualified can't repair these automobiles since the parts are too pricey and of poor quality. Mercedes has a long history of integrating cutting-edge technology into its vehicles. That results in fantastic, cutting-edge features for every new model, but it also requires a lot of time for research and development, which can be expensive. Some people still operate Mercedes Benzes which they first bought in 1980. Mercedes vehicles are renowned for their durability because of their exquisite craftsmanship. A Benz is an investment, but it's a long-lasting one that endures due to high-quality components, knowledgeable staff.
Final Verdict: Mercedes Classes Explained
One of the biggest producers of premium passenger vehicles in the world is Mercedes-Benz. It sold over 2.1 million passenger vehicles and nearly 375,000 vans in 2020, marking the seventh consecutive year with a wholesale level exceeding two million passenger automobiles.
Mercedes classes explained won't let you down if you're seeking upscale interiors, eye-catching design, superior construction, and some of the newest technologies. The manufacturer is recognized for offering an opulent and exciting experience. It could be challenging to separate them out and choose which one might be the finest for you because the top manufacturer offers a wide range of models.