BMW is by far and away one of the most popular, respected, and well-known automotive marques in the world. You have mums and grandpas, who don't even know anything about cars, to begin with, at least have some knowledge of what a BMW is. And, what BMW represents. However, buying a BMW for yourself isn't always the best idea, unless you plan on getting the most reliable BMW models.
Now, I hear you Bimmer or Beamer fans out there, but don't click away just yet. Personally, I love the cars that they make, with their simple Germanic styling (okay, maybe not so much of it recently), and attention towards performance, dynamism, as well as driver engagement. It's everything you want in a sporty car that appeals to the enthusiast at heart. But I'd still admit that they're not perfect.
The most consequential pitfall of BMW ownership is its upkeep and reliability. Both of which are quite spotty at best when it comes to BMWs. I've even made an article discussing more on the reliability of BMWs as a whole not too long ago. My conclusion then still stands… Finding the most reliable BMW is harder than it seems, but is more than feasible if you're careful about what you're buying into.
Are Some (Let Alone Most) BMW Models At All Reliable?
So, let's summarise that guide I wrote a while back on BMW's reliability where the brand as a whole is taken into consideration. In a nutshell, it's more challenging to report on this than it seems, as the true nature of BMW's reliability varies wildly from car to car. Based on data from surveys as well as information collected by Consumer Reports, BMW has been trending on the lower side of reliable.
Since 2007, BMW had consistently scored below average in Consumer Reports' reliability surveys and reviews. Back in 2012, they even named two BMW models, the 3-Series Convertible and 5-Series, at the very bottom of the scoreboard. How far, you might ask? Well, they're respectively the most and second-most unreliable car surveyed by Consumer Reports' vast network of readers for that year.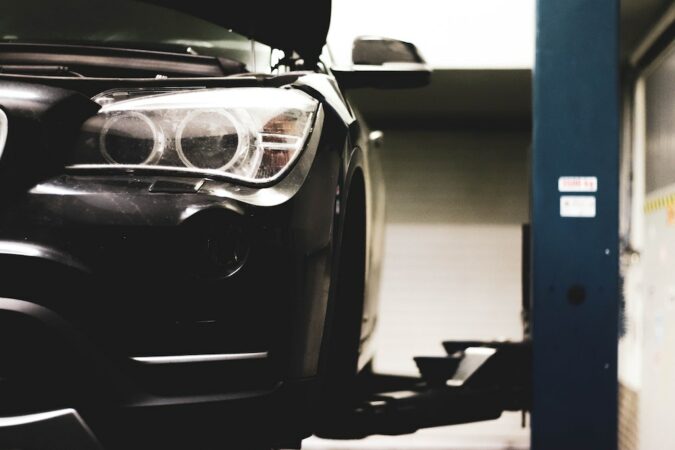 However, things have taken a turn for the better in recent years, as BMW has been keen on reducing the number of flaws and issues identified per vehicle during its ownership period. Or at least, early on in your potential ownership of one. Back in early 2021, BMW crawled five spaces up Consumer Reports' reliability rankings, which is no easy feat. We can thank this to their later 3-Series and X5 models.
Unfortunately, several months after writing that, a year-end (of 2021) survey from Consumer Reports shows BMW falling four places, down to 17th place. This time around, at least no BMWs made it into their "hall of shame". Interestingly, a February 2022 report card then shows BMW in 3rd place, based on an average of reliability, testing, owner satisfaction, and safety, beaten by Subaru and Mazda.
So, Is BMW As A Whole Reliable At The Very Most?
Yes… And no. While the on-paper results by Consumer Reports (and many other popular survey sites) corroborate the notion that BMW is on an upward trend, the general opinion is still the same. In that, some BMW models are more reliable than others (more on that later). In addition, we have to factor in the effects of aging on BMW ownership, and how that impacts the reliability on your end.
According to data collected by UK-based What Car?, at least 25% of owners with a BMW three years or younger had to send it in for a repair at least once. Stretch that out to BMWs between three to eight years of ownership, and it becomes more worrying, especially once the warranty runs out. In this age range, 40% of owners (for BMWs owned for three to eight years) had at least one major problem.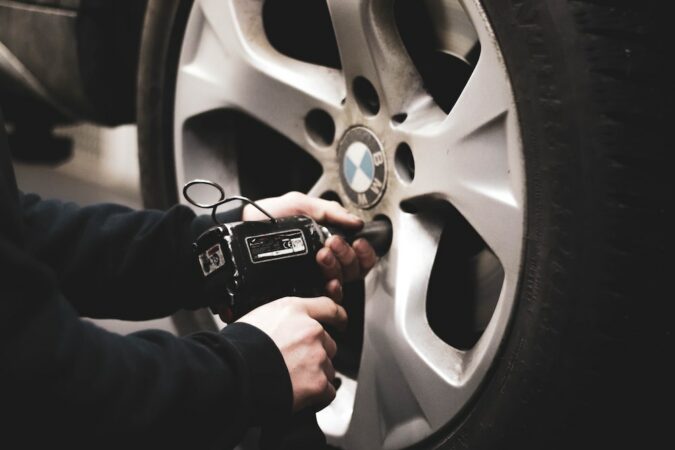 Once you get even older, the reliability significantly worsens. Granted, those BMWs made before the early 2000s and 1990s aren't as painful to service, repair, and maintain. That's owing to the fact that they're more simple in design and engineering. In other words, lacking the complicated electronics or gadgets that occupy today's BMWs. Note, it doesn't necessarily mean that older BMWs are better.
If anything, issues on older models are somewhat cheaper to fix, as they're not as high-tech. With the new batch of Bimmer models, on the other hand, the inclusion of a myriad of computers, sensors, and other techy nice-to-haves adds complexity. Thus, newer BMWs are, in very general terms, more prone to issues than older ones, and they cost much more to fix when accounting for the cost of these parts.
What Are The Most Common BMW Reliability Problems?
While we're here, and before we get into discussing the most reliable BMW you can buy, it's worth a look at all of the most common problems they feature. Or, to be specific, may or may not feature. In our research, we've found that most BMWs start exhibiting issues between 80,000 to 120,000 miles in their ownership period. Nevertheless, most of this has to do with how well it's been maintained.
Take great care of your BMW, and be diligent about which model you're getting, some owners have had nothing but happy times. In some cases, we've seen BMWs with 200,000, 300,000, or even more miles on the clock. In general, and if you were to encounter issues, they might typically stem from: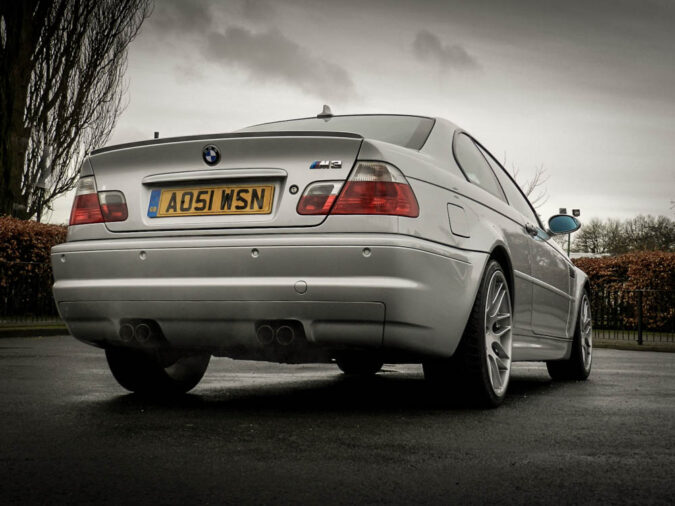 Electrical Problems – Mostly, they're attributed to faulty restraint systems. We're talking about their belt tensioners, belt force limiter, and other airbag-related issues. There are also problems with the door locks, power windows, and tire pressure monitoring system.
Oil Leaks – In general, BMW's engines tend to be fairly robust. This doesn't account for the fact that some components of it may fail regardless. Seals such as the valve cover gasket, oil pan gasket, oil filter, oil drain plug, or perhaps even the timing cover gasket and crankshaft seals are privy to failure.
Cooling – They're quite fragile, thanks to their plastic construction. The water pump is prone to failure at low mileage, not to mention the radiator hoses, radiator fans, or the entire radiator.
Battery Safety Terminal – Otherwise known as the BST, BMW's built this to prevent its cars from going up in flames if there's an accident. But even with minor collisions, BST might still activate, and leave your car completely dead.
VANOS – This is BMW's clever variable valve timing system. While it has significant benefits as far as performance, emissions, and fuel economy is concerned, BMW's VANOS fail pretty frequently, as you first notice it rattling louder and louder.
Ignition Coil – On BMWs in particular, ignition coils are known to wear out prematurely, necessitating a replacement regularly.
What Are The Most Reliable BMW Models You Can Buy?
With all of this in mind, let's get started by discussing the most reliable BMW models that you could and should buy. Going from top to bottom, here are all the BMW models that you should be eyeing if reliability is a particular concern to you:
1. E90 3-Series (2006 To 2012) – The Most Reliable BMW, Ever
While it's not as exciting or aspiration as some other BMW models out there, the E90 is in fact, based on many owners' assessments, the most reliable car made by the brand. In particular, the lower-end 325i, 328i, and later 330i. Not even an M badge in sight, but they're still the best of the bunch if you need a long-lasting, (relatively) low maintenance, cheap, and overall not-as-unreliable car.
You can get pretty great owned examples for just a couple of grand, and they're still better than most other BMWs out there for reliability concerns. This is despite the inclusion of a plethora of new tech compared to the outgoing 3-Series. We'd recommend getting the non-turbocharged E90 3-Series, as the lack of a turbo substantially lowers the risk of issues popping up on that end of the car.
Still, you're going to get plenty of punch from its naturally-aspirated inline-6 engine. And, you'll own a car that isn't just sporty but also features a lot of practicality, comfort, and day-to-day usability. The most frequent defects on the E90 include its high-pressure fuel pump, which is known to fail. Still, it's relatively affordable and simple to repair, and only affects cars with N54 engines, fixed with the later N55 iterations.
2. E46 3-Series (1999 To 2005)
The outgoing 3-Series, the E36, was chastised by owners for the abundance of headaches it caused. Problems were numerous, complex, and expensive… But none of which concern E46 owners. Frankly, you can still find high-mileage examples today, and there's a good reason why owners are happy to drive them more frequently. Simply, they don't fail as often as most other BMW models usually do.
The engine is especially rock-solid, with minimal faults in the E46's powerplant. If you are nit-picking, then technically, the E46 does like to crack its rear subframes owing to the engine's high torque. Yet, this is an issue that affects a comparatively small batch of cars, usually, ones on the 330i and above with bigger engines. Moreover, this is a problem that BMW eventually did resolve from the factory.
Overall, there's not that much that you have to be worried about with an E46. The 325i is a notable highlight for its reliability from this era of the E46. Yet, it still features a well-balanced sports sedan, in its performance, practicality, safety, and comfort. Look for one with the N52 engine, or perhaps even opt for the entry-level 318i. While the latter isn't fast, it'll at least not cause you too many woes.
3. E83 X3 (2003 To 2010) – The Most Reliable BMW SUV
In the late 90s, BMW's X5 changed the world of SUVs forever. We could likely attribute the popularity of modern SUVs and crossovers because of it. Looking beyond the trend, however, reveals that it's the smaller (and later) X3 that caught our attention for reliability. BMW refined its SUV recipe, and sure it may upset the purists to say this… But the E83 is a great buy if having fewer faults is your jam.
This also marks the first generation of the X3 range. Although, it seems as though BMW hit it out of the park on its first run. The inline-6 engines are robust, as are the ZF transmissions. Even the higher mileage units on sale today are still likely far more reliable than most other Bimmers you might see on the lot. Nonetheless, we'd be careful about its xDrive all-wheel-drive transfer case.
Apparently, the actuator gear in that is known to fail. Still, it's a fairly simple and inexpensive fix. As a whole though, the X3 is an uber-practical and fun car to drive. Yes, fun… For a big SUV. Somehow, it's able to have that great handling, responsive steering, and sturdy chassis that performant BMWs like to brag about. Additionally, the X3 is a very safe car too, so it's the perfect family cruiser.
4. E89 Z4 (2009 To 2016)
Yes, this may come as a surprise, but racy sports cars can be quite reliable, too. In particular, we have BMW's Z4 line-up of two-door droptops. Given its aspirations, it'll only apply to the few of you on the market for a sporty car. But if you're keen on having fun without costing your mortgage to maintain and repair, the E89 generation of the Z4 should be your go-to. In short, it's a great car.
This particular generation, to my eyes anyway, is among the best-looking BMWs ever produced. As a package, you're getting a fun and plucky little sports car that you could chuck lug around corners with confidence. Handling is precise, aided by sharp steering, as well as a compliant suspension set-up. A noteworthy inclusion is its convertible top, which may or may not be to your fancy.
Moving on, the E89 Z4's engine is incredibly torquey given its seemingly paltry 2.0-liter displacement and inline-4 configuration. But, it's refined and efficient, given the intent. Should you desire a more fun, lightweight, and cool little BMW, the E89 Z4 is right up there as one of the best. Moreover, you could enjoy all those smiles and backroad driving without breaking the bank, or your heart.
5. F40 1-Series (2019 To Present) – The Most Reliable New BMW
But what if you want to get a brand new BMW from the showroom, kitted out with a warranty and everything? If that's what you desire, then the F40-generation 1-Series is your best bet if reliability's a serious point of contention. Granted, we don't yet have a lot of data to ascertain how its long-term dependability will be, unlike the other Bimmers on this list so far. For now, though, it's looking good.
Why, you might ask? Because BMW's cheapest entry-level model is also the simplest. If there's a key takeaway from this guide, it's that simple cars are usually the most reliable. With fewer parts, there come fewer complexities and things that could go wrong. The F40 (or perhaps an earlier 1-Series) is a testament to that. While obviously not fault-free, they're typically more trustworthy.
And hey, if things do go South, you at least have warranties to fall back onto. In the case of the F40, you're also getting a pretty solid hatchback out of it. Maintenance is pretty affordable, given that it's a BMW, at the end of the day. As a driver's car, it handles well and has potent performance. Yet, the F40 could double as a fantastic family car, with a perfect 5-star Euro NCAP crash and safety rating.
6. i3 (2013 To 2022) – The Most Reliable BMW EV
Aha, but what about electric cars? Unlike most other luxury brands, BMW was among the earliest to get into the EV game a while back. First with the i3, and followed suit with the i8 sports car. While I scoffed at the i3 at first, it wasn't without merit. Back then, the i3 was a modest little EV hatchback. However, it wasn't at all worth the high price tag that BMW charged for one brand new at the time.
So, that raises the question… What about one that's used? Well, let it depreciate further, and the i3 is surprisingly one of the most reliable BMW models to date. For half the MSRP or lower, it's a fantastic deal, if you can find one. Nevertheless, what you get out of it is still a great car at the end of the day. There's a minimal report of issues or problems, which is intriguing for BMW's first attempt at EVs.
How does it perform, then? Quite well, actually. The i3 could handily manage 186 miles of range. Yes, that's not mind-blowing, but it should be more than enough for most people. There's a decent level of performance to be had from its powertrain. And if you're worried about range, some i3 models have an optional gasoline range extended. Either way, it's an incredible pick if you need a cheap EV.
Honorable Mentions For The Most Reliable BMWs
Besides the top-6 (odd number, I know) most reliable BMW models that we've mentioned so far, here are some honorable mentions: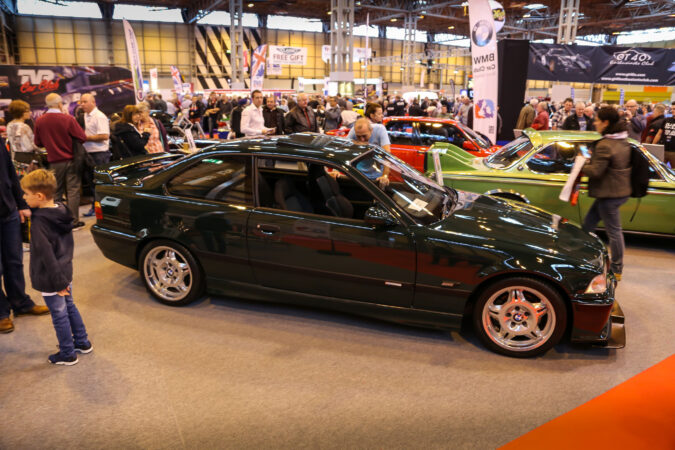 Most Reliable BMW Models Ever – 10 Must-Know Facts
BMW cars are widely sought after for their power, poise, and complexity, but not all models are equally reliable.
An average BMW car visits the repair shop about 0.9 times annually, making the brand's vehicles pretty reliable.
To select a reliable BMW car, stick with basic models and avoid those with complex technologies that tend to fail more often.
The BMW X3, launched in 2003, is among the least problematic models and is a safe bet for enthusiasts looking for the most reliable 'Bimmer'.
The E36 M3, introduced in 1992, boasts the BMW S52 straight-six engine that gives 321 hp and features a compound brake system that limits unsprung masses and reduces their sensitivity to thermal stress.
The 2008 BMW 750i is a full-size sedan with everything going for it in terms of performance, safety, and comfort, with a smooth, swift, and silent operation that rivals the Mercedes-Benz S-Class.
The 2010 BMW E90 328i is one of the most reliable BMW models ever due to its naturally aspirated straight-six petrol engine, the N52, which featured in BMW cars from 2004 to 2015.
The 2012 BMW Z4 luxury sports convertible offers comfort, all-weather functionality, and safety, boasting a turbocharged 2.0-liter four-cylinder engine that can deliver 240 hp and 265 lb-ft of torque.
The 2016 BMW M4, with a 3.0-liter twin-turbocharged inline-6 that produces 425 hp, offers minimal maintenance requirements, making it a fierce competitor with the Audi RS5.
The BMW E90 330i, sold over 336,232 units, is the best-selling luxury car in the 3 Series and one of the highest-selling luxury cars in the US, boasting enviable reliability, safety, and performance prowess.
Final Thoughts
That then rounds up our look at the most reliable BMW models so far. To be clear, just because you'd plan on buying one of these, it doesn't mean that they're going to be trouble-free. For example, even the E90 3-Series is still going to be untrustworthy and troublesome, if you happen to buy one that has been given lackluster care and attention from its previous owners. It differs from one car to the next.
Ultimately, our guide here could help narrow down the most reliable BMW models and versions of its line-up. With that being said, you'll still have to conduct a lot of thorough research on what you're on the verge of buying. We'd recommend getting said BMW through a pre-purchase inspection. Or, some other checking service to ensure that it's free of problems. Or at least, make you aware of them.
Check if the previous owner(s) have been diligent about servicing their Bimmers, and keeping them in tip-top shape. Understand more about its history, and what the car's gone through over the years. In all, not every BMW is made to cost you down the line. Pick carefully, and you might end up with more than just a reliable companion, but also one that's fast, cool, and is a bucket load of fun to drive.