In the automotive industry, it's easy to get confused when someone mentions the term "standard." Many traders consider this a term to refer to a vehicle's transmission. But, when we talk about SUVs, "standard" is used to differentiate between sizes. A standard SUV such as a Ford Expedition is smaller than a midsize SUV such as the Toyota Land Cruiser Prado. With standard SUV vs midsize SUV, what are the differences?
Even though standard and midsize SUVs are placed under the umbrella term "Sport's Utility Vehicle," they are very different. In reality, these two have various capacities, safety aspects, spending habits, and more. To make sure you're fully happy with your purchase or rent, you have to learn how to distinguish between the two.
Despite falling under the same category (sports utility vehicle), there are important differences between a standard SUV vs. a midsize SUV to note. So, make sure you check out all of them before you make the decision. Whether you're looking for an affordable Japanese car for sale or want to buy a new vehicle for your family, these are the things to know about a standard SUV and a midsize one.
What Is An SUV?
The SUV is also known as a "sport-ute" in the US. It's a loose term that conventionally covers a wide range of vehicles equipped with four-wheel drive systems and can be driven off-road without giving off the feeling that you're driving a heavy truck.
Although the term SUV may be applied to bigger vehicles, like the Chevrolet Suburban and the Range Rover, it can also apply to comparatively smaller cars that do not feature four-wheel drive and minimal off-roading capabilities, like crossover SUVs and the Honda CRV.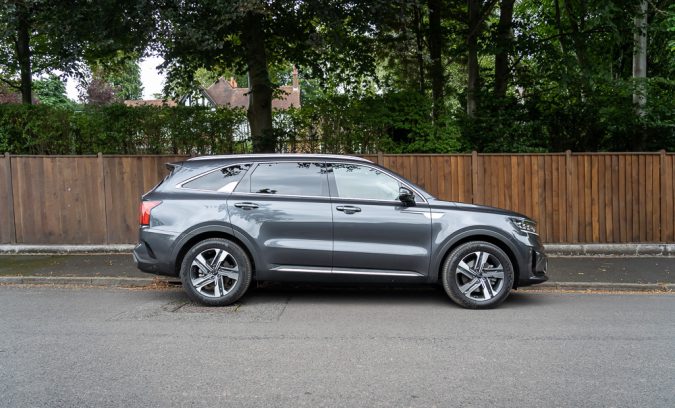 Sport-utility isn't just a technical term for SUVs. This also means that this vehicle can accomplish things and can go outdoors, like scaling various terrains.
In 2017, SUVs made up about 36.8% of the world's passenger car market. SUV sales rose by 2.6% two years later, and over 1 million of those sales consisted of light pickup trucks and new SUVs. Conversely, in 2019, car sales dipped by 1.3% as a whole, and for December, 5.8%.
About The SUV
In America and several other parts of the world, the SUV is classified as a light truck instead of a car. Thus, the SUV gains a looser fuel efficiency standard. The looks and feels of an SUV can be thought of as a combination between a minivan, truck, and the standard American family car.
Originally, SUVs were made of a truck chassis which was then changed to a unibody frame where the body, floors, and chassis were on one structure. This is common for modern-day SUVs. Recent SUVs come with 4 to 5 doors to make room for families, whereas historical off-roaders only featured two entries.
History
The 1955 Gaz-M20 was the first 4WD passenger car to be mass-produced featuring a unibody frame. Twenty-two years later, the Lada Niva, a compact SUV-type vehicle in comparison, featured a coil-sprung independent front suspension alongside the unibody construction. Crossover SUVs are successors to that vehicle.
Until the market saw the 1984 Jeep Grand Cherokee XJ's experienced, SUVs equipped with a unibody frame were uncommon. By the 1993 Jeep Grand Cherokee, all Jeep SUVs started coming with unibody construction. However, one thing that remained constant was how consumers were still not a fan of the 2-door SUVs, most probably because they weren't the most convenient.
Pros Of An SUV
SUVs incorporate the hauling and storage of pickup trucks with the relaxation provided by a station wagon. This combination offers larger interior spaces and 2 to 3 rows of seating. With all the extra space inside, owners can carry luggage for trips, haul equipment for sports and/or other activities, pick up groceries, and still have adequate room to seat a large group as there are usually seven seats in an SUV. Owners have the flexibility of transporting cargo and people.
Granted, SUVs don't offer the best fuel economy as they were originally made to enable the driver to go over rugged terrain without damaging the vehicle's underside. Thanks to that, these vehicles have a high seating position and center of gravity. They also feature powerful engines that can tow huge amounts of load.
These days, SUVs are categorized into two sections. One is more for the fashion-minded who would love a sleek look on their vehicle. The other is going off-road and hauling heavy loads, like the Toyota 4Runner. We want to point out that both types can handle shallow standing water and slippery road conditions.
Cons Of An SUV
You cannot just look into the pros list of a vehicle before buying it; the cons will tell you what not to expect of your vehicle. The size and bulk of SUVs make them a bit tricky to navigate, particularly when getting a parking spot. In addition to being expensive, SUVs have a bad reputation for their adverse environmental impact as they aren't as fuel-efficient as smaller vehicles within the same price range.
Sizes Of SUVs
SUVs come in three sizes: small, midsize, and full-size. For today we will be sticking to standard SUV vs midsize SUV.
Small SUVs
Small SUV models, like the Hyundai Tucson and the Nissan Rogue, are easier to maneuver and park, and some mini-SUVs can be counted as compact crossovers. For example, the Mazda CX-5 is a sportier vehicle with more responsive steering and handling.
Midsize SUVs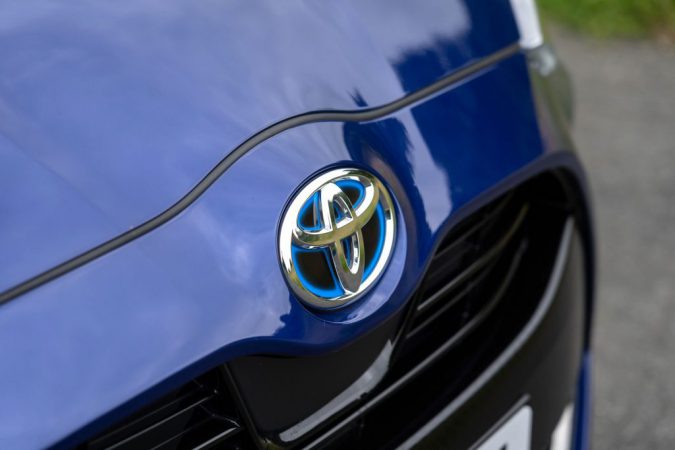 A few of these are considered crossovers since they share platforms like that of passenger cars, while the rest are based on compact and midsize pickup trucks. More popular sizes for intermediate SUVs include the Honda Pilot and the Toyota Highlander. This is primarily due to the quiet interior, all-wheel drive, and great storage space.
Full-Size SUVs
Like the 2019 GMC Yukon and the 2020 Cadillac Escalade, Full-size SUVs are either marketed as off-road geniuses or luxury vehicles. These are the largest, but some models feature an extended-length body to offer additional space for cargo and passengers.
What Is A Standard SUV?
As mentioned before, the term "standard" is often used to refer to something about a car's transmission system in the automotive industry. But, it can also be used to draw a line between a midsize and full-size SUV.
You might think standard SUVs are more on the soft side going by their name, but that's not the truth. Standard SUVs are powerful machines capable of handling a broad range of driving conditions and terrains. They can tow most other cars and pull the weight of big trailers, making standard SUVs perfect for those who lose traveling or need to move many people simultaneously.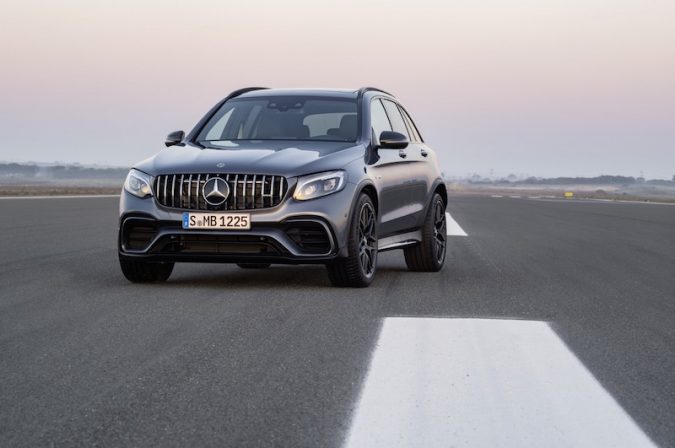 In addition, they are rather spacious and can accommodate quite a few passengers along with their luggage. Finally, when it comes to crash safety, they rank quite highly.
Although standard SUVs are safer during collisions and crashes, they're generally more dangerous in rolling accidents. With their great size and ability to develop higher speeds, traditional SUVs pose more increased threats in this department. So, you have to take some additional precautionary measures when taking the standard SUV out for a spin. That being said, the pull and power offered by a classic SUV are hard to beat.
If you're looking for a vehicle with extra storage, legroom, and seating space – you will love a standard SUV. Keep in mind that they are a bit more dangerous. A midsize SUV is better suited for a novice driver, but we will get to that later.
Examples of the most popular standard SUVs are Jeep Grand Cherokee, Ford Edge, Toyota Highlander, Dodge Journey, and Kia Sorento.
What Is A Midsize SUV?
They are also known as intermediate SUVs, midsize SUVs a bit smaller than standard (full-size) SUVs. Thus, the name "midsize" SUV. Don't let the names fool you; midsize SUVs are quite different from their heavier, bulkier, and bigger counterparts. They come with a set of extra benefits like safety and cost-efficiency. They're also a fan-favorite for their handling and drivability benefits that most full-size models fail to deliver.
Midsize SUVs have a ton of legroom and are durable, making them perfect for bigger families. Furthermore, most automakers try to match the cargo space to standard SUVs to maximize comfort. They are generally more fuel-efficient than smaller vehicles due to their proportional weight and huge size. Intermediate SUVs also offer better fuel gas mileage scores than heavier models.
As increasing gas prices and environmental consequences become burning issues for most drivers, these features are huge bonuses.
Popular midsize SUVs are Subaru Outback, Nissan Rogue, Ford Escape, Kia Sportage, Jeep Compass, and Toyota RAV4.
Standard SUV Vs Midsize SUV: The Comparison
Along with the difference in style and size, standard and midsize SUVs have varying key features, pros, and cons. Both vehicles are great, but one may be designed to suit your needs better – based on your style and preference. So, let's dive into the good, the bad, and the ugly of standard SUVs vs. midsize SUVs.
Standard SUV Vs Midsize SUV: Size
A standard SUV is larger than a midsize one, and you can see it in almost all aspects of the vehicle. For instance, they have different storage and seating capacities, safety levels, and types of interior. Now, let's discuss the sizing of these spaces and see which model you should go for.
Standard SUV Vs Midsize SUV: Cargo Space
Cargo space is finally a considerable plug for SUV owners. Perhaps you are a small business owner who needs the extra space to move goods to markets. Maybe you travel a lot and would love the spare room. Regardless, both SUV variants offer considerable cargo space.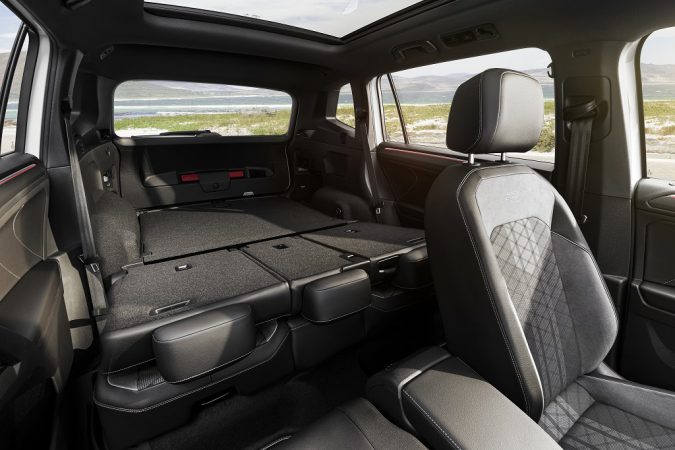 Midsize SUVs have plenty of space for couples, singles, and small families. Usually, three people can fit their stuff in the trunk space without problem, leaving you all the room in the backseat to stretch out. However, you may want to think big for more people.
Like a Ford Flex, a standard SUV offers a lot of cargo space while keeping adequate space for comfort for the whole family on road trips.
Standard SUV Vs Midsize SUV: Passenger Room
When choosing between a standard SUV and a midsize one, you have to get one with two or three rows of seats. 2-row seating is the norm for most SUVs, but you can find lots of intermediate models that feature three rows.
Many families can adapt to two rows, but you must consider the chances of outgrowing your vehicle when buying it. On the other hand, if you get a three-row one, you give your family the much-needed room to grow.
Standard SUV Vs Midsize SUV: Luggage Capacity
This factor is harder to define since it can vary from one model to another, regardless of the SUV category. Also, there aren't many noticeable differences between the luggage capacity of a standard SUV vs. a midsize SUV.
If you're traveling with a lot of people and have to rent an SUV – your best bet would be a standard one. But you can also find an intermediate one that meets your requirements perfectly.
Drivability And Handling
The midsize SUV is more drivable than a standard SUV. It's easier to handle given its smaller size, and the size also helps make the ride stable and safe. Almost any driver can manage driving a midsize SUV while still providing the durability and speed you would want from a sport's utility vehicle.
Due to their size, a standard SUV isn't the best for every other driver as these vehicles are bulkier and harder to manage. If you've successfully handled trucks before, then you should be right at home with driving a standard SUV. It's not the same, but it's certainly less intimidating. It may not offer the drivability of a midsize SUV, but it will perform well across many different scenarios.
Safety
We already mentioned that full-size SUVs generally perform better in crash safety tests but can be more dangerous in rolling accidents. Unless you are sure, you can handle a vehicle as big as a standard SUV, prioritize safety and go for a midsize model. Check out this video of the best performing SUVs in the crash safety test
Fuel Efficiency
Gas prices are constantly fluctuating. Given how precarious the future of gas is, it's best to get a vehicle that consumes as little fuel as it can. A midsize SUV is sure to get better gas mileage than a standard SUV. Apart from the obvious size reasons, these vehicles haul fewer things and people, which decreases their weight. Think of a classic midsize SUV, the Ford Explorer. Moreover, many smaller SUVs save additional gas by being more aerodynamic.
If you want a standard SUV, you must make peace with the fact that your vehicle isn't that good on gas. Due to carrying around large loads regularly, these SUVs consume more fuel.
Cost Efficiency
A midsize SUV is usually less pricey than a full-size one. This is true for both buying and renting a vehicle. If the cost isn't a primary concern to you, you might want to consider side costs associated with your SUV. The midsize SUV is a more fuel-efficient and smaller option that could save you money in the long run as you will spend less fuel to run it in the first place.
And while the price is a big factor, is it even worth the money if the vehicle cannot meet your list of requirements? Occasionally, a standard SUV is better equipped to accommodate your larger crowd, hauling needs, and extensive cargo requirements.
Family Size
Families love SUVs. Apart from the safety features and reliability, they often provide room for children and all things a kid comes with. That being said, not all SUVs will work for all families, just as not every car is suitable for every family.
A midsize SUV usually offers a whole lot of leg and overhead space but with limited seating. Most of these SUVs can offer up to 5 standard seats, which means they are only ideal for a small family with three children max. Don't even get us started on all the headaches you will get over the incessant arguments of who gets the middle seat!
Standard SUVs offer a similar room and style, but they typically come with more seating options. A few SUVs can seat up to 9 people, surpassing family-marketed vans by leaps and bounds.
Driving Environment
When choosing the perfect SUV, a big question is where you will be driving the vehicle. In general, SUVs are said to be experts in driving on rough terrain, but that's not necessarily the case for all SUVs. That also means that you cannot move every SUV on every bumpy road.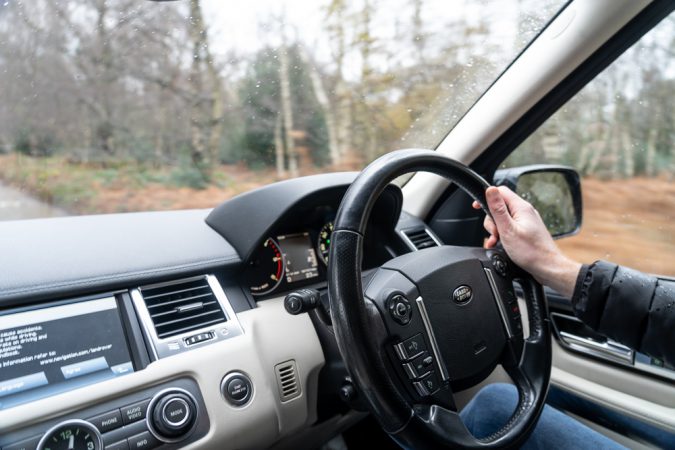 Even if your family is small, an intermediate SUV may only be ideal for you if you drive on relatively smoother roads and aren't considering taking it over bumpy roads. While these SUVs can work with rough-road situations quite well, they aren't always made to tolerate the pressure time and time again. Intermediate SUVs are perfect for highway and city driving.
Standard SUVs are made with extra durability and power in mind, which makes them perfect for adventuring and country roads. Remember that you will have to pay a bit more on gas money and maintenance, but you will surely be impressed with how a standard SUV cruises over poor environments.
Hobbies To Consider
You cannot forget about your hobbies while choosing the perfect SUV. Midsize SUVs are ideal for a few people on a road trip. As mentioned earlier, while they have excellent legroom, come with suitable storage choices, and are comfortable, they aren't the best for off-roading. Like hiking and fishing, many other outdoor activities also make intermediate SUVs ideal purchases.
Standard SUVs may not be the best for a road trip unless the plan is to seat one person on each seat and stop for gas often. However, they are the ideal adventure buddies. Hunters also prefer larger SUVs, such as the Chevy Tahoe, for their spacious interior space and amazing towing capacity.
Towing Capacity
How frequently do you have to get things towed? Typically, intermediate SUVs aren't designed to haul very well. Even if they do, it is mostly with an added-on tow situation. Tow packages greatly raise the costs of an SUV while decreasing gas mileage at the same time. So, if that were the case, wouldn't you be better off getting a standard SUV?
Standard SUVs were made to haul. They can haul boats, work trailers, horse trailers, and other trucks. If your work has you pulling things around often, a standard SUV offers interior comfort.
Which Is Right For You? Standard SUV Vs Midsize SUV
So, after all this, how do you make the final call? Here are the factors to consider:
Do you require a 3rd row of seating? Some automakers include the 3rd row of seating in their standard and midsize models. However, the 3rd-row seating tends to be less comfortable and roomy in most intermediate models. The 3rd-row seats are just as comfortable as the other two seats in a full-size SUV. If you generally transport over five passengers, go for a standard SUV.
Your driving environment plays a big role in the decision. In most (general) driving environments, a full-size SUV can be difficult to navigate or park. Unless you have to perform something off-road, a midsize SUV is the better choice.
What are you moving to? Intermediate SUVs are perfect for transporting your family, groceries, and luggage. However, that's all. If you plan to use your SUV to tow another vehicle, opt for a standard model.
Does fuel efficiency worry you? A standard SUV is almost a gas guzzler that tows well. If better fuel efficiency is a concern for you, go for the midsize SUV.
Standard vs. Mid-Size SUVs: Differences You Need to Know
The term "standard" when used to describe SUVs refers to larger full-size SUVs, while mid-size SUVs are larger than compact SUVs but smaller than standard ones.
Mid-size SUVs offer benefits in terms of durability, speed, and interior space while being lighter and more fuel-efficient than standard SUVs.
Standard SUVs are more versatile, offer higher comfort and safety levels, are capable of hauling trailers and performing well off-road, and are ideal for transporting many passengers.
Standard SUVs perform well in safety tests and are among the safest vehicles to travel in.
Mid-size SUVs are more fuel-efficient due to their smaller size, while standard SUVs have larger, more powerful engines that offer better performance in off-road driving and towing.
Choosing between standard and mid-size SUVs depends on specific needs and preferences, and adjusting to driving a larger vehicle may take some time.
Mid-size SUVs are better for business owners who frequently travel to meet clients and suppliers, while standard SUVs are suitable for off-road adventures between business meetings.
Fuel costs should be considered when deciding between standard and mid-size SUVs due to the fluctuating prices of gas.
Standard and mid-size SUVs have differences in handling and drivability, with mid-size models being known for providing better handling and drivability.
It is important to check the differences between the two types of SUVs to ensure choosing the suitable vehicle for specific needs.
Summary
As you can tell, there are advantages and disadvantages to both SUVs. At the end of the day, it all boils down to what you want from your SUV. For standard SUV vs midsize SUV, there are tons of differences. Each has something special to offer. So, you should point out your requirements first. Then, just get the one that'll benefit you the most.