This article was recently reviewed by car expert Paul Hadley to ensure it is as accurate and helpful as possible.
For more than a century, Mercedes-Benz has been the standard for luxury and performance vehicles in the auto world. Ever since its inception, the brand has been at the center stage for numerous occasions for coming out with something unique, innovative, and groundbreaking. Mercedes-Benz has set a new, bold standard. AMG is one of them. But what does AMG stand for? Read this article to know more.
A prime example of the brand's commitment to perfection can be found within its AMG lineup. Mercedes-AMG vehicles offer top-notch performance for people who strive to feel the power swirling around under their wheels. 
A lot of people mistake what AMG stands for in Mercedes-Benz, thinking it is the abbreviated form of "Affalterbach Motor Group." That, however, couldn't be farther from the truth. These 3 iconic letters represent a more personal meaning than one might think. 
Go to any Mercedes-Benz dealership and you are bound to come across these three letters: AMG. If you want only the crème de la crème of what Mercedes-Benz produces, look no further than AMG. But what does AMG stand for and is all the hype around it justified? What do these cars have to offer?
Before making the decision, it is best to know what sets these vehicles apart from the rest. What might you get from an AMG model that an AMG Line could not deliver? Which one is the best for you? 
We will get into the details shortly but for a brief idea: the AMG Line is an array of vehicles with cosmetic tweaks that add to the overall design and feel of the car whereas an AMG model is inclined toward performance.
What Does AMG Stand For: History Of Mercedes-Benz
Gottlieb Daimler was perhaps unaware of the historical motto he had come up with when he first coined the phrase, "Das Beste oder Nichts," which translates to "the best or nothing." Over the decades, Mercedes-Benz has consistently proven that they have no intention of straying from their mission statement, introducing revolutionary innovation and state-of-the-art automotive design.
Daimler AG, the German automobile corporation behind the brand is headquartered in Stuttgart, Germany. Through its manufacturing and conceptualization, Mercedes-Benz has rightfully become one of the most renowned among luxury brands globally. It is one of the 5 business units under the wing of the Daimler Group including Daimler Buses, Daimler Trucks, Mercedes-Benz Vans, Mercedes-Benz Cars, and Daimler Financial Services.
Daimler AG is amongst the biggest manufacturers of commercial automobiles, with an impressive history of performance across its commercial and private vehicle production.
In 1926, automobile pioneers Gottlieb Daimler and Carl Benz founded the brand we all know and love today: Mercedes-Benz. However, back then it went by Daimler-Benz. Benz made the world's first gasoline-powered automobile when Daimler was busy patenting the first motorcycle. The latter later went on to make his automobile. Wilhelm Maybach was the backbone of these operations. He also has numerous automobile technology breakthroughs in his bag.
Mercedes-Bens as a brand has successfully continued the legacy of its brilliant founders, continually making headlines for innovation across safety, performance, and performance. 
Today, Mercedes-Benz has over offices across the globe in almost 100 locations. But like many big names of today, it has humble roots. It all started with a bold vision and minds who would not rest till their vision turned into reality. In this case, the plan was to make the world's first gasoline-powered automobile, which they were successful in doing.
What Does AMG Stand For: Overview Of AMG
Mercedes-AMG GmbH, generally known as AMG, is a sub-division of Mercedes-Benz AG. Engineers and contracts are formulated by AMG to work on Mercedes-Benz AMG vehicles. Headquartered in Affalterbach, Baden-Württemberg, Germany, AMG was originally meant to be an independent engineering firm with a specialty in the sector of performance improvement – for all vehicles Mercedes-Benz, of course.
DaimlerChrysler AG gained control of the unit in 1999 and became the only owner in 2005. Currently, Mercedes-AMG GmbH is entirely a subsidiary owned by Mercedes-Benz AG, owned by Daimler AG. AMG models can be characterized by their more-than-usual aggressive looks, elevated performance, better stability, increased handling, and increased extensive usage of carbon fiber. Out of all the Mercedes-Benz classes, AMG models are usually the most high-performance and expensive variants.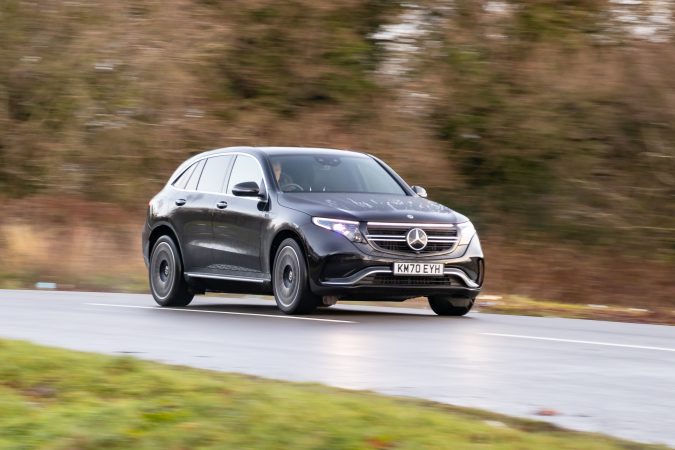 In contrast to regular Mercedes-Benz vehicles, AMG variants feature two numerals. The average Mercedes-Benz has three if you weren't aware already. The numerals do not always signify engine size; they are more a tribute to earlier cars, like the 300 SEL 6.3L. For instance, new AMG V8s have a 4.0L V8.
AMG Sydney is the first independent Mercedes-AMG dealership in the world and was inaugurated in Sydney, Australia in 2018. 
History And What Does AMG Stand For?
AMG started off a racing engine forge by the name AMG Motorenbau und Entwicklungsgesellschaft mbH (English: AMG Engine Production and Development Limited) in 1967 by ex Mercedes-Benx engineers Erhard Melcher and Hans Werner Aufrecht in Burgstall an der Murr, close to Stuttgart. AMG stands for Aufrecht, Melcher, and Großaspach (the birth town of Aufrecht). 
The majority of AMG transferred to Affalterbach in 1976 with the racing-engine unit staying back at the old sets of Burgstall. By this time, Melcher had given up his partnership. However, he continued at the Burgstall branch as a regular employee.
In 1993, AMG became a high-profile supplier of customized Mercedes-Benz cars, pushing AMG and Daimler-Benz AG to sign a contract of cooperation. Under this agreement, AMG could leverage its partner's extensive dealer channel, leading to vehicles developed commonly (Mercedes-Benz E 50 AMG was the first one).
DaimlerChrysler AG, or as it was called between 1998 to 2007, acquired 51% of AMG shares on January 1, 1999. That is when AMG got its new name: Mercedes-AMG GmbH. The racing engine development unit was dissociated by continuing to work in Burstall under HWA – Aufrecht's initials. Aufrecht sold the last of his shares to Daimler Chrysler just six years later on the same day and since then, Daimler AG has been the sole owner of Mercedes-AMG GmbH.
What Does AMG Stand For: Development Of The Product Line
AMG's journey started by designing and running racing engines. The business expanded into making custom road cars with the base as standard Mercedes cars. Initially, it made a range of accessories and upgrade packages (all unofficial) primarily for the C107 (1971–1989 SL roadster) and Mercedes-Benz R107, Mercedes-Benz W116 (1972–1980 S-class), Mercedes-Benz W124 (1984–1997 E-class), Mercedes-Benz W123 (1976–1985 E-class), Mercedes-Benz R129 (1989–2001 SL roadster), Mercedes-Benz W126 (1979–1992 S-class), and Mercedes-Benz W201 (1990–1993 C-class) models.
From the early '80s to the '90s, AMG marketed a wide range of engine performance packages, styling products, and alloy wheels as an independent brand from Daimler-Benz. A co-operating agreement was signed with Daimler-Benz in 1990 which allowed AMG access to the Mercedes-Benz showrooms. After Daimler AG, previously known as DaimlerChrysler purchased the controlling share of the brand, they were made an official part of the Mercedes-Benz line-up.
What Does AMG Stand For: DOHC 32V Engine Development
Common AMG performance improvements, which could be custom ordered by the buyer, included performance top ends, increased engine displacements (from 5.2L and 5.4L), aggressive cams, and lightened valve train. The DOHC 32V engine had been developed shortly after, quickly establishing itself as the best AMG has to offer. AMG could manufacture Getrag 5-speed manual transmission, and the last time Mercedes was doing manual transmission was in the early '70s.
What Does AMG Stand For: Involvement Of Penta
The performance wheels used during this period were 15" or 16" ATS AMG Five Spoke Road Wheels, otherwise called Penta. A UK-based company, Penta supplemented the growing demand for the popular AMG wheel back then with a replica featuring slight styling variations. However, AMG did not endorse them. The original AMG wheels could often be found paired with an AMG performance suspension package; inclusive of lowered and uprated springs as well as re-valved shock absorbers.
What Does AMG Stand For: AMG Body Kits
Another popular upgrade was the cosmetic enhancement of AMG body kits. Ranging from mellow front spoilers to bold wide body kits, these body kits added an extra touch of personalization to the already amazing vehicles. Other options included smaller diameter steering wheels, the option to delete chrome, Recaro seats, shift knobs, instrument clusters, refrigerator, improved interior wood packages, custom upholstery, and hi-fi stereo systems.
In 1986, the AMG Hammer sedan was released which marked the transition of AMG from modifications for midsized sedans to a world-class category. AMG produced the world's fastest passenger sedan then, titled the Hammer, by adding a Mercedes 5.6L V8 made as a 360 HP in a midsized sedan. That was quite an aggressive change for that era, with twin camshafts and 32-valve cylinder heads.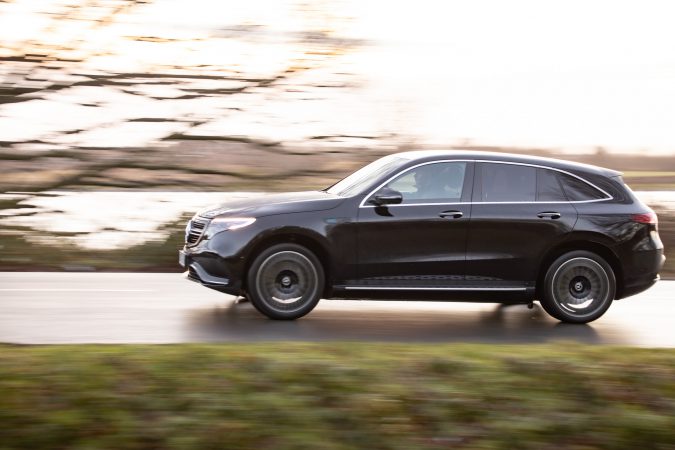 Reports claimed that the Hammer was faster than the Lamborghini Countach by an impressive margin of 60 – 120 mph. Some later models were even better and introduced the market to the 17" AMG Aero 1 Hammer wheels. Mercedes also brought out the 560 M117 engine that year – yet another opportunity for buyers to order the biggest AMG displacement the market had to offer back then.
What Does AMG Stand For: V6 And V8 Engines
Through the early 2000s, the brand focused mainly on supercharged V6 and V8 engines. This technology was officially abandoned in 2006 when the 6.2L M156 V8 was introduced. On 16 January 2006, Volker Mornhinweg, the Chairman of Mercedes-Benz shared that the company planned on using turbocharging for higher output instead of supercharging. 
In 2011, AMG came out with the M157 5.5L bi-turbo V8 which replaced the M156 in full-sized vehicles like the CL-class and S-Class (and continues trickling down to E-Class, CLS, and ML-class. A year later, the Chairman of Mercedes-AMG, Kallenius announced that Mercedes-AMG was ditching diesel engines to keep up with tri-turbo diesel produced by BMW.
Although manual transmissions could be found in some AMG models in the '80s, almost all modern-day models featured automatics (7G-Tronic with SpeedShift and 5G-Tronic before), in comparison to BMMW M, which relied on manual transmission before switching to automatic just recently (the present kind being a dual-clutch variant). Since 2009, however, 7-speed AMG SpeedShift MCT automatic transmission became the norm for AMG.
Despite being considered the most popular in-house tuning division, the philosophy of Mercedes-AMG is quite different from the BMW M. In comparison to BMW M, Mercedes-AMG has a bigger picture for its scope in sport, yet manages to combine stellar performance with controlled handling, practicality, and cultured comfort. 
Founders Erhard Melcher and Hans Werner Aufrecht had stressed proper racing cars but in recent years, Mercedes-AMG has deviated considerably from this philosophy. Their offerings are known for perfect acceleration paired with poor handling. The current chairman of Mercedes-AMG Volked Mornhinweg has prompted the division to revert to its roots of making sports cars.
What Does AMG Stand For: Motor Racing
From the late 1960s to the early 1970s, AMG made an entrance in the big Mercedes-Benz 300SEL 6.3 V8 saloon, lovingly called the "Red Sow," the European Touring Car Championship, and in the 1971 Spa 24 Hours. Mercedes and AMG worked together on the Mercedes W201 cars for the Deutsche Tourenwagen Meisterschaft (English: German Touring Car Championship) of 1988. AMG became the official partner.
After the acquisition of AMG in 1999 by Daimler Chrysler, the motor racing unit was divided into the HWA AG. Unfortunately, their very first creation was the Mercedes-Benz CLT. HWA made and tested the cars for the DTM and the M271 engine made for use in Formula 3 racing cars since 2000.
In 2000, the AMG Factory built and extensively altered one-off Mercedes AMG CLK 55. This purpose-built race car was supposed to participate in the 2001 Targa Tasmania 7-day road race. The Mercedes-Benz AMG driver was Mick Doohan.
6 successively lightly customized Mercedes-Benz AMG cars (including the C190 GT R) have been appointed the safety rides for the FIA Formula One World Championship.
From 2010, the AMG GT3 and SLS AMG GT3 have been participating in GT competitions across the world, such as the Blancpain Sprint Series, FIA GT3 European Championship, Super GT, 24 Hours of Nurburgring, VLN, Blancpain Endurance Series, Macau GT Cup, Australian GT Championship, Pirelli World Challenge, Dubai 24 Hour, and Bathurst 12 Hour.
Late in 2011, after the conclusion of the Formula One season, AMG branding received another shout-out for its F1 efforts. The Mercedes GP Petronas was announced to be using the branding, changing its name for the 2012 season onwards to Mercedes AMG Petronas.
3 AMG E-Class V8 Supercars participated in the Australian Supercars Championship (2013-2015), run by Erebus Motorsport.
What Does AMG Stand For: Relationship With Pagani
Moreover, AMG makes engines for Huayra and Zonda cars. Originally a part of the 1995 SL 73 AMG, the M297 7,291 cc displacement V12 engine is the biggest displacement naturally aspirated engine AMG makes and is now used exclusively by Pagani.
What Does AMG Stand For: Relationship With Aston Martin
Daimler AG and Aston Martin Lagonda Ltd indicated a technical partnership with the famed Mercedes-AMG GmbH on July 25, 2013. The deal allowed Aston Martin access to some of Mercedes-Benz cars and Mercedes-AMG GmbH resources. They could develop special V8 powertrains and also use specific components of its electric architecture. 
In return, Daimler AG received a stake of 5-percent non-voting shares in the brand, joining existing shareholders Investindustrial, Addem Investment, and Investment DAR. Thanks to the clever partnership, Aston Martin could launch a new generation of vehicles and improved V8 powertrains.
What Does AMG Stand For: Relationship With Lotus
AMG also currently makes engines for the Lotus Emira. 
What Mercedes-Benz Vehicles Feature An AMG Trim?
Before, it was much more common to see AMG engines in performance and racing vehicles. However, times have changed and today, almost all new Mercedes-Benz vehicles come with an AMG engine option. As buyers are more aware of "What does AMG stand for?", you can expect to see at least 1 AMG trim on every Mercedes vehicle, if not more. That being said, there are some exceptions, like the new 2019 Mercedes-Benz A-Class. 
The ability to include an AMG engine in everyday vehicles has only made Mercedes-Benz cars more popular. One of Mercedes-Benz's most recognizable cars is the AMG GT. This is a stunning choice for anyone who wants the perfect package of luxury and speed. Other appreciated Mercedes-Benz cars with an AGM trim would be the 2019 Mercedes-Benz GLE SUV and the Mercedes-Benz C-Class Sedan.
Aspects Of AMG Cars
Why is AMG so popular? These vehicles have a significant advantage over conventional versions of the models, including:
Enhanced Engines
Apart from the six-cylinder models, all engines made by AMG are crafted by hand. Standard vehicles do not hold a candle to them as these devices boast higher torque and horsepower. 
For example, a C 63 AMG vehicle offers a brake HP of 457 and is capable of accelerating from 0 to 100 kph in a mere 4.2 seconds. In contrast, the regular variant of the model can only deliver 186 HP and needs about 10 seconds to reach the 100-kph mark.
Improved Interiors
AMG vehicles have a heavier carbon accent on purpose – to showcase a sportier aesthetic. They also come with Alcantara and bucket seats.
Exterior Optimization
Compared to their standard versions, AMG vehicles feature a sportier exterior, namely with larger rims.
Other Features
AMG vehicles have better suspension, offer a closer fit between the engine and the transmission, and produce better noise than their regular counterparts. Moreover, AMG also does upgrades that the car owner can install on regular Mercedes-Benz cars. Termed body kits, these exterior upgrades come with wheels of different alloys as well as a bunch of other accessories that are compatible with vehicles containing traditional engines.
Although they do not have any radical impact on the performance, body kits tend to add a sporty, streamlined vibe to the cars that many people enjoy.
AMG Line Vs AMG Model: What's The Difference?
An AMG Line Mercedes oozes style and statement. From the elegance of classic, man-made leather seats to the eye-catching diamond grille, an AMG Line trim truly take your Mercedes-Benz to a whole new level. As soon as you open the door of an AMG Line, the sportiness will call out to you. 
The sport-style front seats provide exceptional support for the driver. At the same time, the multi-function steering wheel has a flat bottom, designed on Mercedes-Benz racing cars. The interior pleases with intricate stitching in the upholstery, stainless steel pedals, and premium-grade AMG floor mats.
On the exterior, the stylish and formidable diamond grille is the most striking feature. The single louver and chrome pins add an undeniable character to the front of the vehicle. Meanwhile, visible exhausts sprinkle a bit of sportiness to the vehicle's back. Add at least 18" alloy wheels to make your Mercedes-Benz the belle of the automobile ball.
Features of the AMG Line vary across models and come with optional equipment packages to improve the comfort functions and technology of the vehicle.
Mercedes-AMG: Driving Performance
From the rumble of a GT to the responsive 43, AMG engines are built for performance. AMG variants exist for most Mercedes-Benz vehicles but the most sought-after one would have to be the amazing GT Coupe. Alongside the great styling of a car of this line, the engine is what gives them that wow factor.
Almost all AMG engines are crafted by hand under the "One Man – One Engine" philosophy. Each engine is made by a single engineer who is allowed to leave their signature on the engine once it is completed – a sign of the performance and precision AMG is known for.
AMG engines are highly regarded for their driving performance. Not to mention the incredible sync of the chassis systems that converts power into a dynamic drive. More than 25 Mercedes-AMG models offer 500 HP and can cross the 0 to 60mph standard in under six seconds. AMG Ride Control allows speed and suspension-sensitive steering. Coupled with enhanced aerodynamics and 4MATIC all-wheel drive, the steering controls deliver a superior driving experience.
You will know an AMG is heading your way much before you even have to see the vehicle – the engine will speak (roar) for itself. These engines start at 4-cylinder turbo and go up to the powerful V12, adding to the absolute adrenaline rush one would get from getting behind the wheels.
AMG customers also receive invitations to exclusive events and gain access to AMG Private Lounge Membership. Furthermore, you get an AMG Driving Academy Driving Experience (available at Mercedes-Benz World).
Mercedes Benz AMG Engines – Facts
AMG stands for "Aufrecht Melcher Großaspach" and is named after Mercedes' founders and the birthplace of Aufrecht.
AMG represents a high caliber of luxury sports cars that have specific trim and tuning for more power, finer handling, and a sporty look.
Each AMG engine is handmade in an exclusive manufacturing facility in Affalterbach, Germany.
The AMG engine is tagged with the name of the creator upon completion to reflect individual care and detail.
There are six different AMG engines designed to work with specific Mercedes Benz AMG models.
The Handcrafted 6.0L V12 Biturbo engine is the most powerful AMG engine with 621 horsepower and 738 lb-ft of torque.
The Handcrafted 2.0L Inline-4 Turbo engine is the smallest AMG engine with 375 horsepower and 350 lb-ft of torque.
The Handcrafted 4.0L V8 Biturbo engine with Dry Sump Lubrication System has 577 horsepower and 516 lb-ft of torque, featured in GT, GT C, GT R, GLC 63 4MATIC models.
The AMG Enhanced 3.0L V6 Biturbo engine has 385 horsepower and 384 lb-ft of torque, featured in GLE 43 Coupe, GLC 43 4MATIC models.
Pride and ownership of AMG engines symbolize a dedication to performance and innovation without losing the human element, which sets Mercedes apart.
Bottom Line
Hopefully, you got the answer to "What does AMG stand for?" and it will help you make better buying decisions in the future. Mercedes-Benz is one of the top luxury car makers in the world for a reason, and you can truly experience that through an AMG engine.