Every car needs an update once in a while, even one with three wheels.
We reviewed the 2013 Morgan 3 Wheeler earlier in the year, take a look here.
The Morgan 3 Wheeler will get a few updates for 2014, including a revamped chassis and steering setup. The chassis has been strengthened to increase torsional stiffness, while the drivetrain has received a bit of attention to smooth power delivery from the front-mounted V-Twin engine, and reduce vibrations.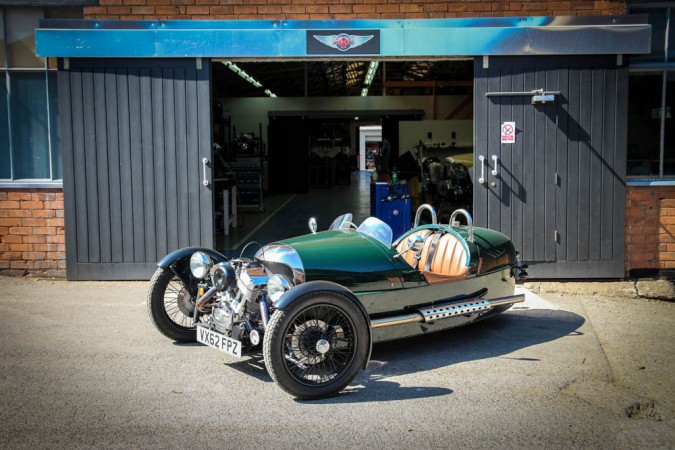 The steering has also been re-tuned to ease the feedback on bumps. Also helping make the 3 Wheeler more usable is an urban cooling package, which feeds more air over the radiator, and finally the engine has been tuned to deliver less revs at low speeds.
The engine's max output of 115bhp is apparently unchanged, which is good as a car with 3 wheels shouldn't have any more power than this, trust me.
According to Morgan, roughly 1,000 3 Wheelers have been delivered to customers since 2011.