Get ready UK car aficionados! CUPRA's newest editions to their line-up are about to make some noise on our roads. The all-new CUPRA Leon Design Edition trims have rolled out and are available for orders starting this week.
Stylish New Additions
The Design Editions aren't just any run-of-the-mill variants; these are souped-up with enhanced aesthetics that include a panoramic sunroof, snazzy black side skirts, and an impressive black roof spoiler. Certainly, a head-turner on our bustling UK roads!
Prices for these beauties begin from £32,055 OTR for the CUPRA Leon Hatch and £33,540 OTR for the CUPRA Leon Estate. A bit of a splurge, but undoubtedly worth every penny for those who appreciate the marriage of performance and aesthetics.
Wheeling In Some Alloy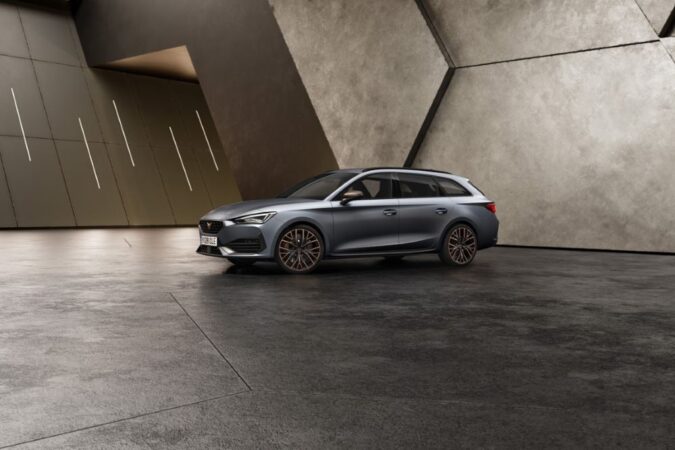 Another major highlight? The V Trim Design Edition Pack boasts 18-inch Machined Sport Black & Copper alloy wheels. If that wasn't appealing enough, the VZ Trim Design Edition Pack steps it up a notch with 19-inch Performance Black Satin & Copper alloy wheels. Paired with that panoramic sunroof and the sporty side skirts, we're looking at a complete package!
All-Inclusive Line-Up
With these latest additions, the full CUPRA Leon Hatch and Estate trims now include V1, V1 Design Edition, VZ2 Design Edition, and the VZ3 Design Edition. Furthermore, there's some extra stopping power on offer as the VZ3 Design Edition can be optionally fitted with Brembo brakes.
Power Options Aplenty
While aesthetics and trims have been given a revamp, the powertrain options remain unchanged. Options range from the 1.5-litre TSI 150PS, and the 1.5-litre eTSI DSG-auto 150PS, to the powerful 2.0-litre TSI DSG-Auto variants.
Those in the market for the VZ2 Design Edition and VZ3 Design Edition can look forward to the 1.4-litre e-HYRBID DSG-Auto 245PS, and the mighty 2.0-litre TSI DSG-Auto options.
Get All The Details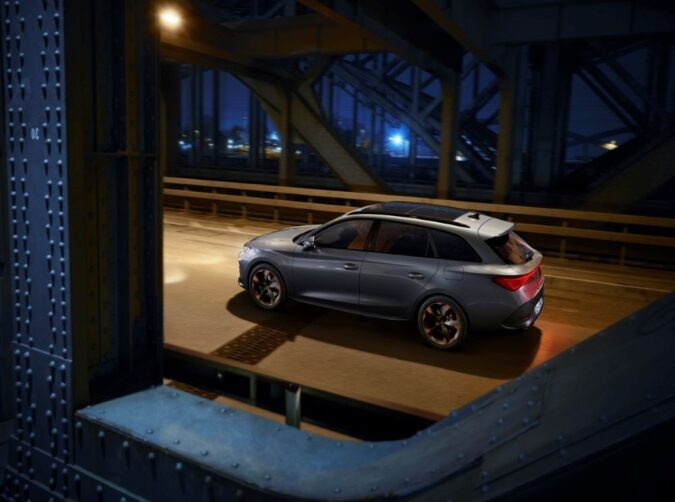 Eager to dive deep into the specifics? From detailed trim levels, CO2 emissions, fuel consumption, and BiK ratings to the pricing – everything you need to know about the CUPRA Leon and its expansive range is available on the CUPRA's official website. With such an array of options, car enthusiasts are truly spoilt for choice!
In a nutshell, the new CUPRA Design Editions are shaping up to be a significant game-changer in the UK's automotive scene. Whether it's the sleek designs, power-packed engines, or the sheer prestige of the brand, there's a lot to look forward to with this release.
So, UK, get ready to welcome the CUPRA Leon Design Editions with open arms and maybe, just maybe, an open driveway too!