World Premiere of CUPRA Tavascan
CUPRA recently showcased its first all-electric SUV coupé, the Tavascan, at the Exponential Impulse event in Berlin. Set to launch in 2024, this exciting new model marks a significant milestone for the brand, which has sold over 300,000 cars since 2018 and achieved record sales in Q1 2023 with more than 46,500 units sold.
Introducing the CUPRA DarkRebel and Metahype
CUPRA also unveiled the DarkRebel, a virtual sports car that can be configured by the CUPRA Tribe, and officially launched Metahype, the brand's experience space in the metaverse. These innovations demonstrate CUPRA's commitment to pushing boundaries and exploring new possibilities in the automotive world.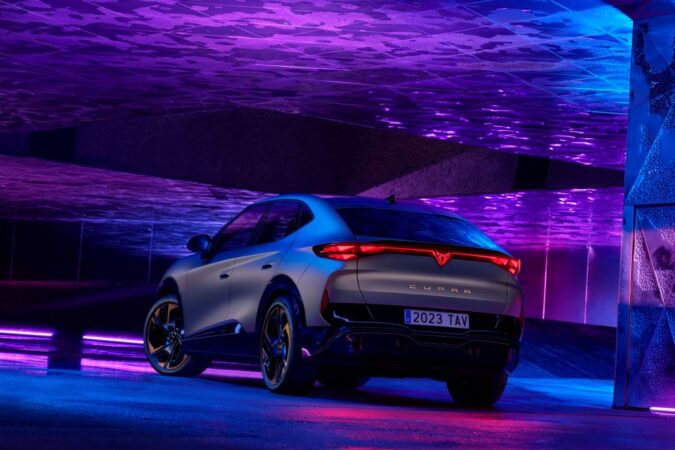 The Exponential Experience
The brand launched the Exponential Experience, a unique driving concept where the physical and digital worlds collide, featuring the CUPRA UrbanRebel Racing Concept. This immersive experience allows users to truly feel what it's like to be behind the wheel of a cutting-edge electric vehicle.
CUPRA Tavascan: A New Striking Design Language
The Tavascan represents CUPRA's vision for the future, with a sporty, athletic design and features like matrix LED lights with a three-triangle eye signature. Inside, the vehicle boasts a stylish central spine and slim air vents that seamlessly blend into the interior.
Performance and Driving Experience
Equipped with DCC Sport dynamic chassis technology, sport suspension, and progressive steering, the Tavascan promises a thrilling driving experience. With 21″ forged alloy wheels and performance tyres, drivers can expect a truly sporty and dynamic ride.
Power and Range
The Tavascan will be available with two power outputs: 286PS (210kW) and 340PS (250kW), with the latter featuring dual-motor all-wheel drive. The vehicle can accelerate from 0 to 62mph in just 5.6 seconds and offers a range of around 341 miles thanks to its 77kWh battery pack. The battery can be charged from 10% to 80% in under 30 minutes using a 135kW charging point.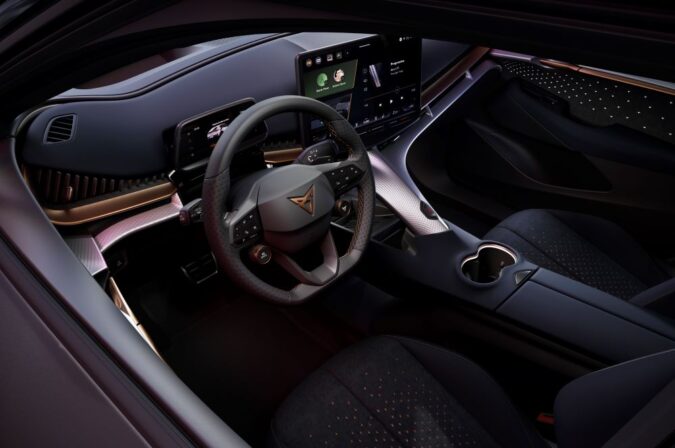 Infotainment and Sound System
The Tavascan features a 15″ infotainment system with a newly designed Human Machine Interface (HMI) and a high-fidelity 12-speaker audio sound system developed in collaboration with premium audio firm Sennheiser. This ensures a truly immersive and enjoyable driving experience for both driver and passengers.
Production and Launch
Designed and developed in Barcelona, the Tavascan will be produced at Volkswagen Group's Anhui factory in China, a hub for e-mobility innovation. The vehicle is set to launch in 2024 with a target of selling more than 70,000 units annually.
The CUPRA Tavascan is a game-changer, combining electrification, sportiness, and innovation. Keep an eye out for this exciting new addition to the electric vehicle market in 2024.