Not too long ago, people have mostly ignored, or are outright unbothered by the idea of fitting some stubby little dash cam in their cars. Their argument has normally been a case of why bother leaving it tacked onto your windshield and obscure your view when you'd hardly ever need it. That said, more folks are coming around to the idea, which is why products such as Nextbase's 522GW matter.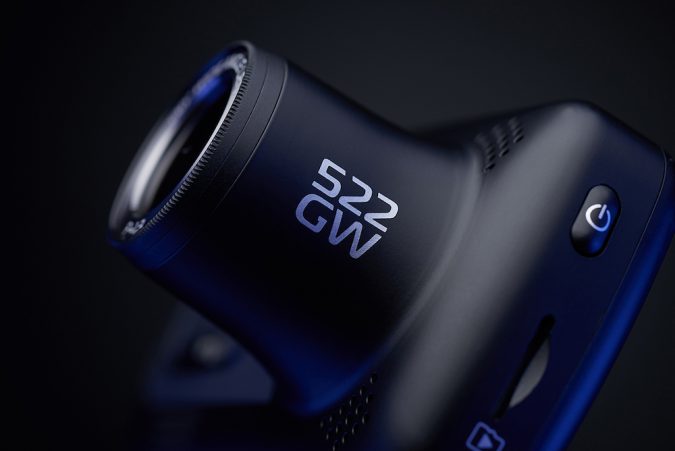 It's been proven so far that dash cams have been able to get people out of a sticky situation, such as in the event of an accident. Who's to blame, and how did it happen? Moreover, you can catch serious offences such as burglaries or hit and run cases in real-time. Not only would this make your insurance provider happier, but also ensure that the authorities can keep a close eye on who the culprits are.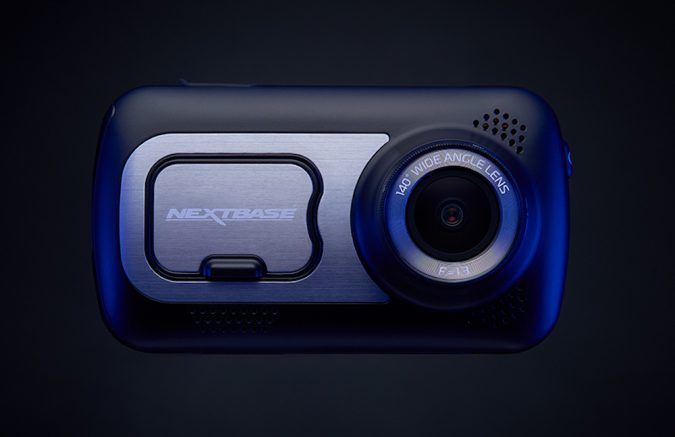 If you don't already have a dash cam, now's the time to get one. However, should you get this one, in particular, the Nextbase 522GW? Well, we didn't just get the dash cam itself to test, but a whole bundle on top. There's the 522GW, our primary suspect. And besides that, we have a rear-view camera system, and a suitably speedy 64GB U3 microSD card to store all our footage onto. So, here goes nothing…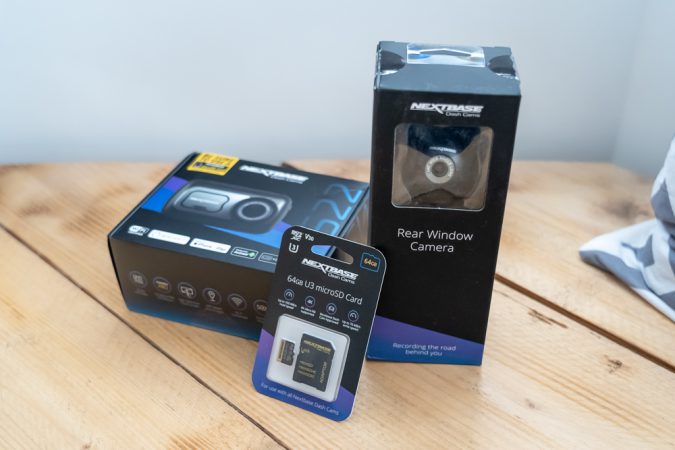 Capture The Best-Worst Moments In High-Definition
So, let's start with the dash cam, the 522GW. Now, Nextbase designs and sells an entire portfolio of dash cams, with the 522GW sitting near the top of the pack. It's a part of their line-up of 1440p dash cams, which is more than enough to beat out most of its rivals on the market. In practice, the quad-HD camera system is undoubtedly impressive, capturing details pretty sharply, as you can see here.
It sports a 140° wide-angle lens, which has a polarising finish to cut down on unwanted reflections bouncing off your windscreen. The camera comes with a polariser built in to help you remove any reflections from the windscreen. Altogether with a 6D glass lens, it can capture steady, crisp, smooth footage at a modest 30fps. It could even make out signs and number plates.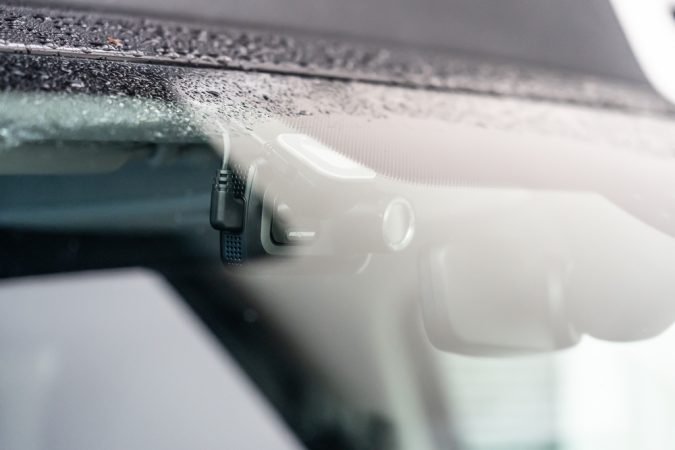 Nevertheless, the 522GW would otherwise be relegated as just some other dashcam, but a tad more well-honed at shooting detailed videos. Where it truly stands out from the rest is the functionality it includes to make the Nextbase 522GW one of the most featureful dash cams out there. For starters, it sports an emergency SOS module to ring up the local emergency services and call them to you.
It's More Than Just A Camera
There are sensors in the 522GW that can detect a crash. Should the driver remain unresponsive, this SOS system will upload your location data to the emergency services. In addition, it'll pass along any pre-saved medical information that might give the paramedics a better chance of resuscitating and treating you. It may include details such as your blood type, any allergies, as well as past medical history.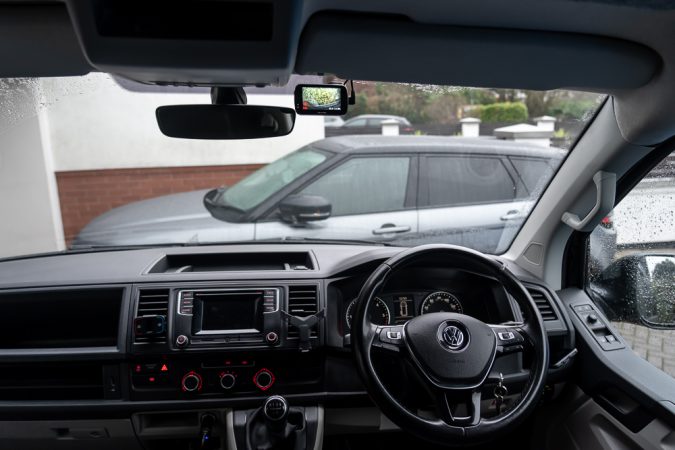 A not so life-saving feature, but is nonetheless handy to have, is built-in Alexa voice recognition. You could use this to navigate the 522GW's user interface hands-free. Or, perhaps give it instructions like asking it to start or stop the dash cam recording, and so on. Or else, you could just use your fingers to fiddle around with the small, albeit bright and responsive 3-inch IPS touch screen on the 522GW.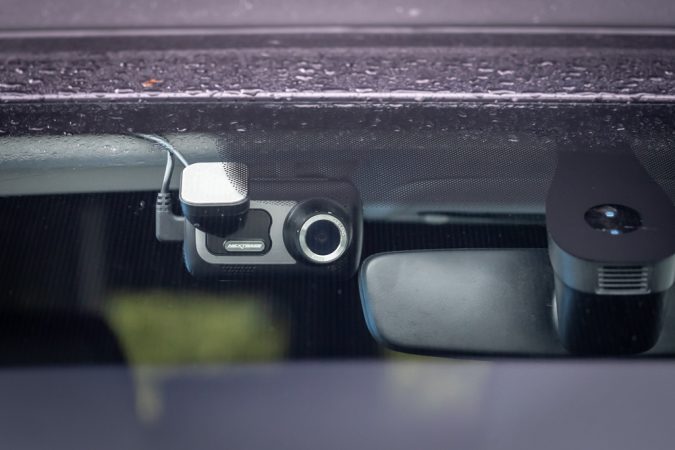 In addition, another bit of kit the Nextbase 522GW has is an Intelligent Parking Mode. In layman's terms, they're sensors built into the unit that can detect movement when your vehicle is stationary. For example, when your car's parked, and someone bumps into you. This would prompt the 522GW to wake up, and start recording. Oh, and we'd be remiss not to mention the uber-accurate 10Hz GPS.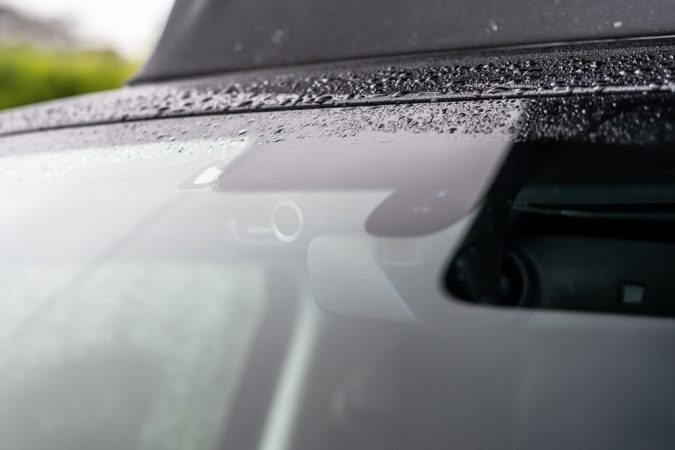 Combined with Google Maps, the 522GW will almost always know exactly where you're at. Hence, it could more precisely gauge your car's speed. Moreover, this is especially great news given that you'll be reliant on it to lead the emergency services to your (hopefully not) stricken wreckage. Once you've got the footage you want, it could then be shared to your phone or tablet using the Nextbase app.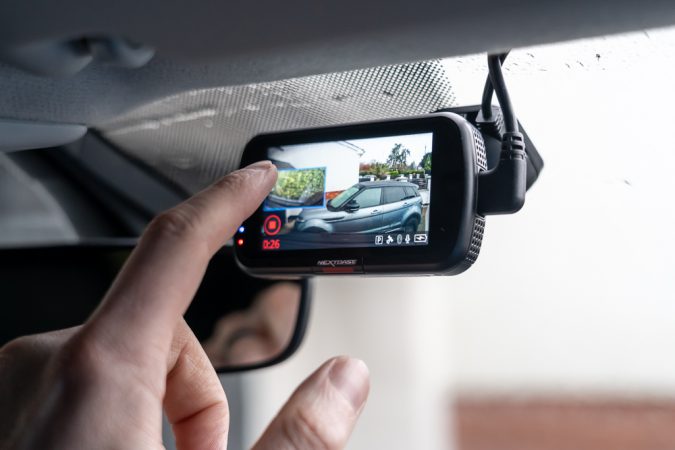 Taking Great Care Of Your Rear-End
While the dashcam itself is pretty great, its functionality and versatility are enhanced once you pair it with a Nextbase rear-view camera. It's been tremendously useful in my testing on our very own VW campervan project. Owing to its interior furnishings, it doesn't have the best view of what's behind you. Typically, the only solution to mitigate this would be to fit a rear view camera.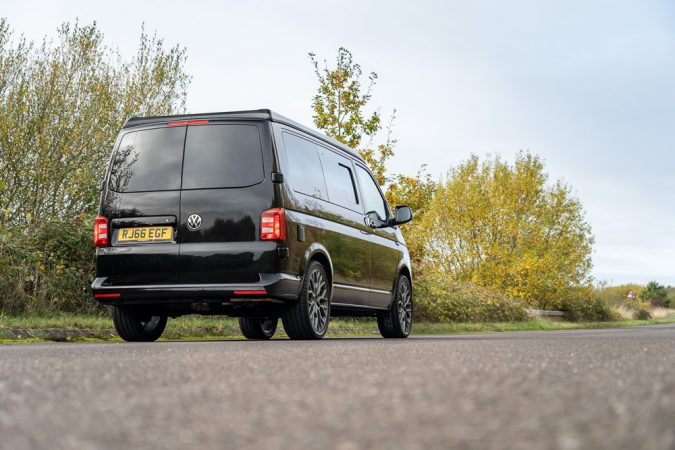 The market definitely isn't in short supply. With that being said, their installation can be somewhat cumbersome. First, you'll have to bolt an aftermarket camera system to the back of your car. Then, you'll have to source power to the camera, before then routing the cables to your infotainment system. Last but not least, it requires a bit of programming for your head unit to display the camera's view or you may even need to replace the head unit.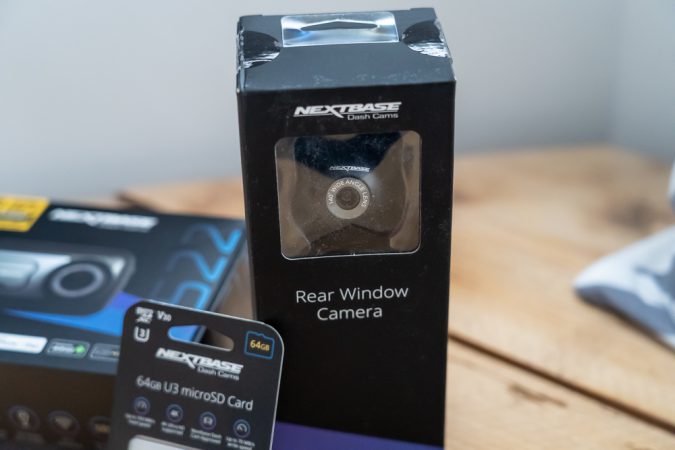 This latter point is a deal-breaker in the case of the VW Transporter, as it doesn't have a good central multimedia screen to start with. All that messing about seems archaic compared to Nextbase's rather elegant solution. All I needed to do was apply a 3M sticky pad, and then attach the rear-view camera onto it. A set of Neodymium magnetic mounts will keep it sturdily in place by the rear window.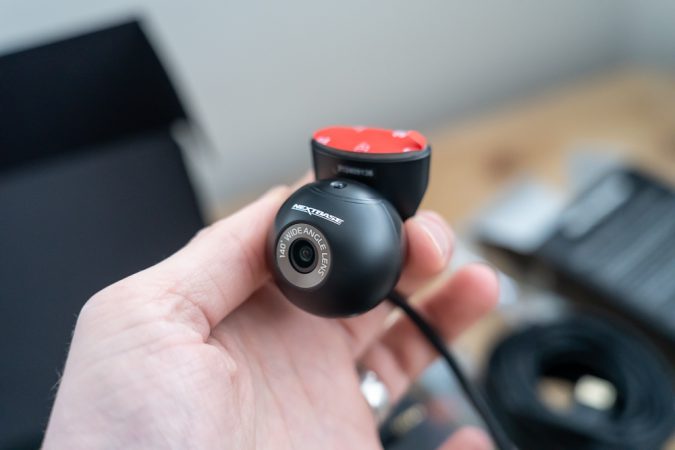 Easy To Mount, Even Easier To Use
It comes with a lengthy 6-metre cable, which you can route through your headliner, and finally into the 522GW up in the front. Once that's done, that should now transfer both power and data back to your dash cam for storage and processing. As tiny and discreet as it may be, the rear-view camera is surprisingly thorough at capturing footage. It has a similar 140° wide-angle lens as the 522GW.
Although, the resolution that it records will vary based on your dash cam. You can set the capture mode to an even 1080p (or full-HD) split front and back. Nevertheless, what you're able to see from the rear-view camera is sufficiently decent to keep you aware of what's behind you when parking.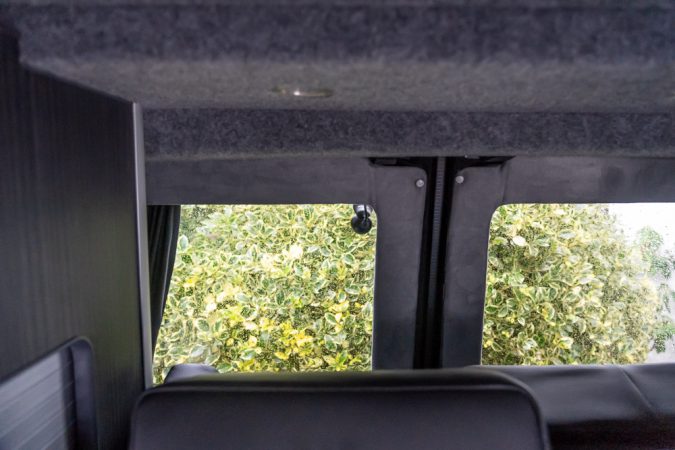 This makes it incredibly useful as a pseudo-reversing camera system. In the real world, it's just as handy for manoeuvring and parking as it can be at dash-camming. At least, that is what I used it for, which is why I've mounted the rear-view camera so high up. As it looks downwards, I can get a better view of the direct rear of the VW Transporter. Still, you could use it to record as a rear-facing dash cam, as it's intended to.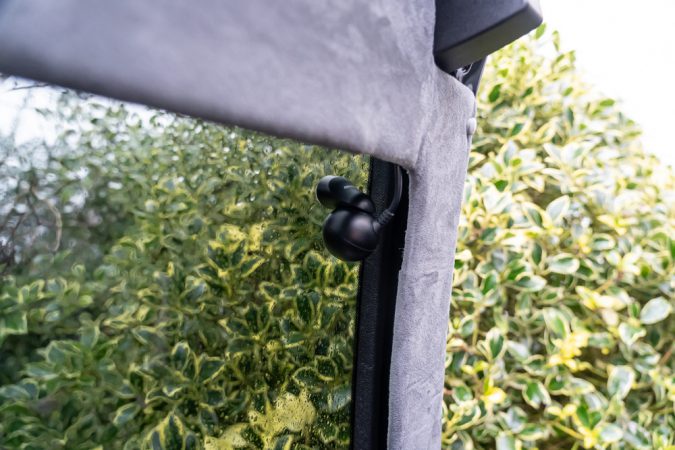 To be fair, the quality of the footage could easily be beaten by a dedicated reversing camera installed externally of course. As our Nextbase rear-view camera here is installed on the rear glass, smudges or droplets of rain can obscure the view. In the end, I still think it's a well-rounded package, especially given how easy it is to mount. Any vehicle with poor rearward visibility would benefit substantially from it.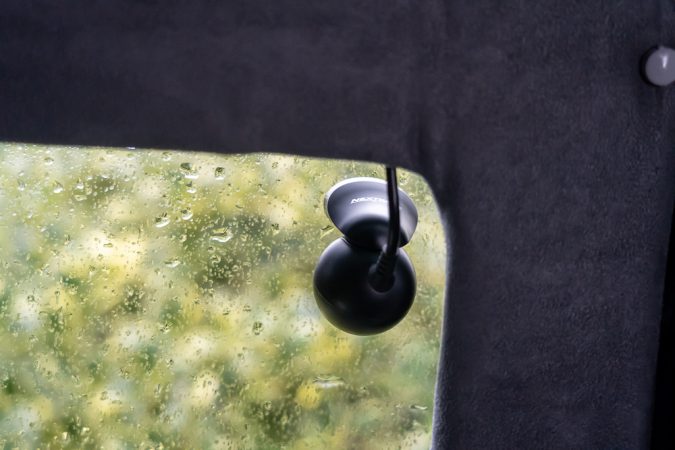 A Perfect Triple Combo
 you can switch between the front-facing 522GW and the rear-view camera on the fly. It can all be done through that minuscule touchscreen on the 522GW. That display is expectedly small, but if you've had it placed strategically, it won't matter much. I've found that keeping it slightly offset from the rear-view mirror brings it much closer to my eyesight, so this works well in the transporter, it may differ in other cars.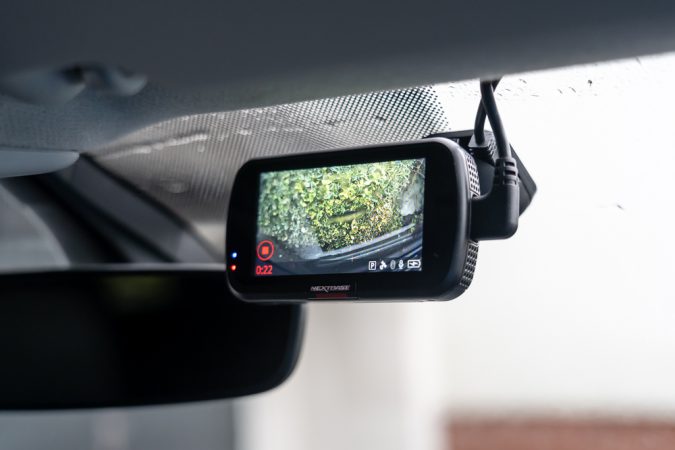 You could then tap on the floating display within the screen to flick between a live feed of what's in front, or behind, you. If you'd rather not interact with such a small display, you might consider using the Nextbase app, instead. So far then, we've waxed lyrical about the 522GW, and its pairing, a rear-view camera, and its ultra-fast 64GB microSD card. But is it worth the asking price?
The 522GW itself costs £159.00, although it's been discounted to £139.00 at the time of writing. All the while, your rear-view camera is another £59.00. The 64GB microSD card, on the other hand, will set you back £49.00. Once again, it's been marked down right now to £35.00. Without any discounts, that's £267 for a whole set of three, which does beg the question of whether they're worthwhile.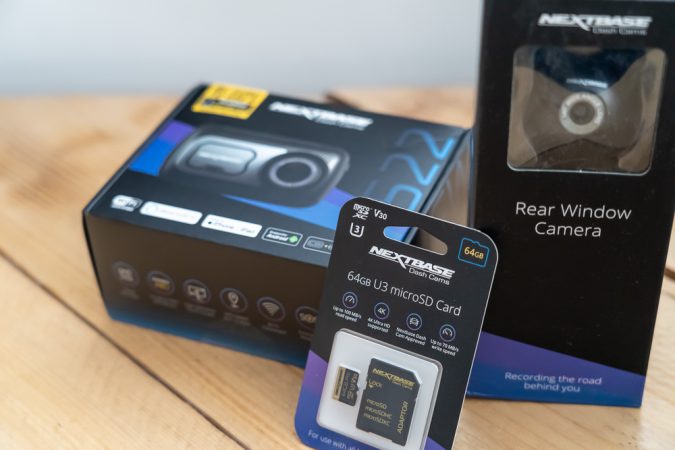 It's pretty expensive, and there's no other way to get around it. However, take a moment to consider how easy it was to set up and mount in place, not to mention its ease of use. As for the recordings, it can capture video crisply and with great detail, as well as alleviate your car's poor visibility. All of it in a bundle, working seamlessly with one another. Frankly, I think it's more than earned its keep.