From Barges to Bold Designs
In a grand spectacle on the Paddington Basin stretch of the Grand Union canal, Nissan chose to unveil its latest creation – the Nissan Concept 20-23. This flashy reveal, taking place on a floating barge directly outside Nissan Design Europe (NDE), was in celebration of NDE's 20 years in London. Not your ordinary car unveiling, but then again, this isn't your ordinary car.
What's in the Name?
Designed by some of the freshest minds at NDE, the Concept 20-23 is a testament to Nissan's daring approach to car design. The name signifies the 20 years of NDE's influence in London and adds a playful nod to Nissan's traditional naming, with the number 2 (ni) 3 (san) also referencing the current year.
This car is not just about being futuristic – it hearkens back to Nissan's heritage of unique hatchbacks, adding a modern spin to a longstanding tradition.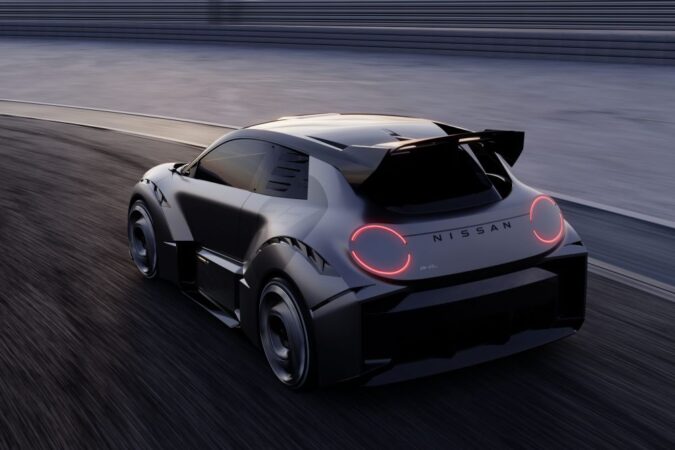 Streets, Gaming and Zero Emissions
The car is an intersection of online gaming, urban living, and sustainable transportation. Alfonso Albaisa, Nissan's Senior Vice President for global design, encapsulates this idea: "The 20-23 Concept is a compact hatchback influenced by the online racing world, telling a story of modern city living, online gaming, and zero-emissions mobility."
An Aerodynamic Marvel
One of the most eye-catching features of the Concept 20-23 is its dedication to aerodynamics. The design features deep skirts which not only give the car a sleek look but also help in cooling the brakes. The LED front headlights, with their thin semi-circle design, give the car a friendly face.
Its side profile boasts extended wheel arches with louvres that reduce air resistance, while the rear introduces us to a harmonious spoiler, promising optimum downforce without compromising on visibility.
Interior: Racing Meets Futurism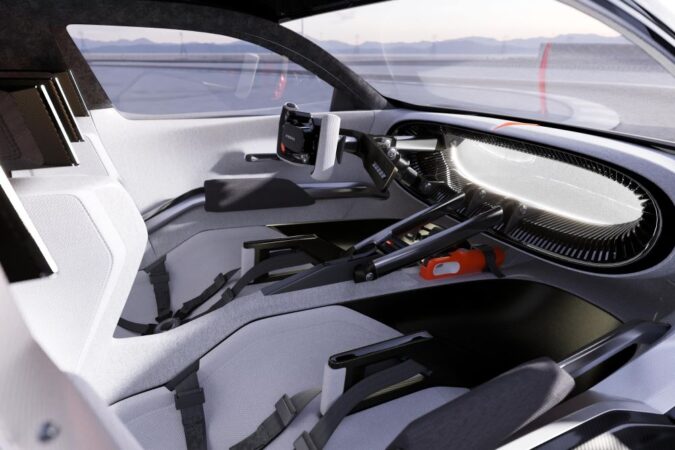 Stepping inside, the car screams sportiness with a futuristic touch. Scissor doors grant you access, and once inside, bucket seats welcome the driver and passenger. The design is stripped down, focusing on functionality without sacrificing comfort.
The steering wheel, replete with controls, offers a glimpse of what driving in the future might feel like, while the overall interior design takes inspiration from real racing cars, showcasing the influence of Nissan's Formula E participation.
A Tribute to Boldness
With its aerodynamic design, futuristic interiors, and a nod to online racing simulators, the Concept 20-23 is truly a blend of Nissan's past, present, and future. As Albaisa aptly summarises: "It's a fitting celebration of 20 years of NDE where bold ideas have taken shape and come to life!"
In a world where electric cars are becoming the norm, Nissan's Concept 20-23 serves as a reminder that innovation and boldness will always be at the forefront of automotive design. This model, while paying homage to its roots, signals the exciting direction in which Nissan and the world of cars are heading. If this is the future, we're all in for a thrilling ride!