For a number of years now the ability to carry out some of the jobs the amateur or enthusiast mechanic would like to complete at home has been made difficult by the lack of OBD tools available. Resetting service lights, scanning and clearing fault codes or adapting your car to enable new features wasn't something you were able to do yourself. This coupled with the ever-growing number of sensors on a car that could lead to a fault leave us in a place where warning lights are far more frequently observed than ever, but not every fault should leave you stranded at the road side.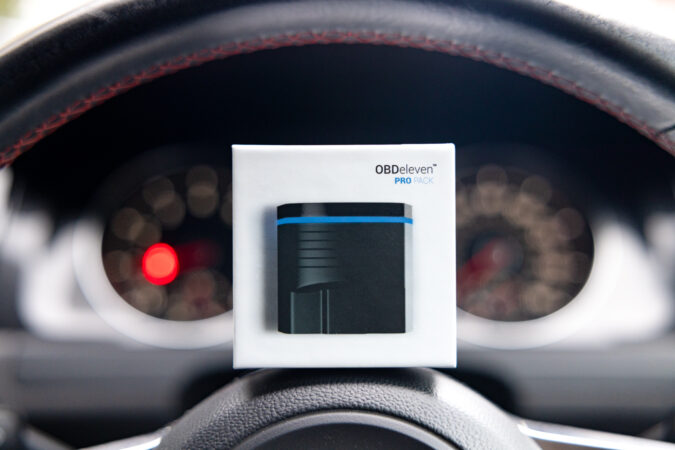 In more recent years there has been a rise in the availability of software and OBD cables to use on personal computers but even this could be cumbersome at times. For years I have used VCDS by ross tech which has been an incredibly useful tool but sometimes I don't want to lug my laptop around for the simplest of tasks like checking why a light has appeared on my dash.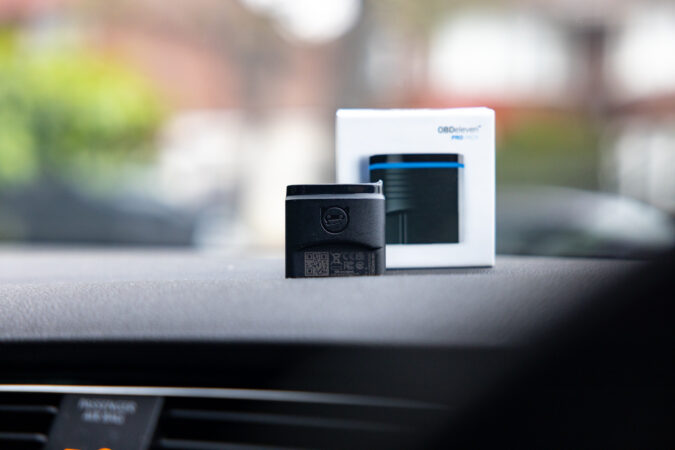 This is where devices like the OBDeleven come in. A Bluetooth code reader than works with the smallest computer you always have on you, your phone.
What is OBDeleven?
As above, the OBDeleven is a Bluetooth code reader that allows you to connect to your car using your mobile phone as the user interface. The most prominent feature and probably the most frequently used will be the ability to scan the car for faults, then interrogate those faults and finally clear those faults should you choose to.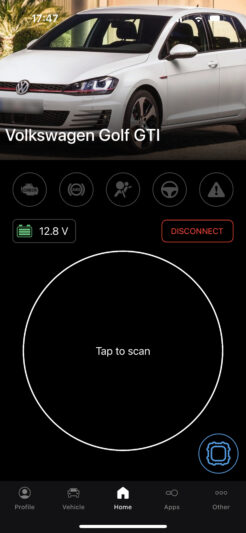 Further to this the OBDeleven allows you to adapt your car to enable features that might be locked within your vehicle's software, or if you've recently retrofitted some hardware this may also require enabling before it can work. The device also lets you read live data from the many modules within the vehicle.
What does OBDeleven work with?
The OBDeleven was initially only specific for anything under the Volkswagen Group. This included Audi, VW, Skoda, Seat, Bentley and Lamborghini. Since receiving the item OBDeleven have announced support for BMW group vehicles which also includes Rolls Royce. The best bit is that OBDeleven is officially approved by both VW Group and BMW Group.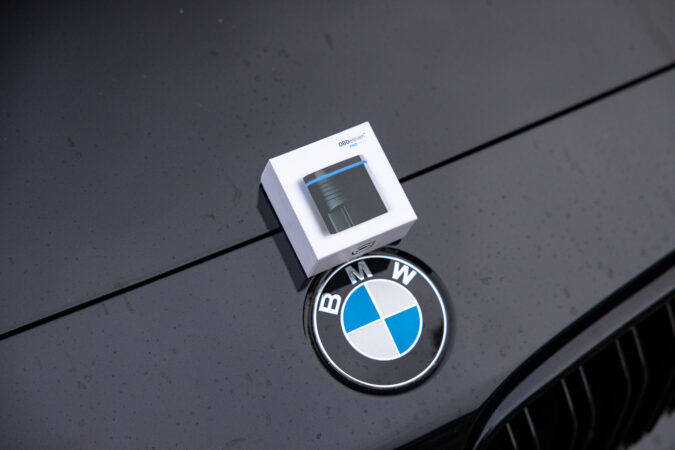 How does OBDeleven work?
To use the OBDeleven you simply need to plug it into the On Board Diagnostics (OBD) port on your car. They can be in several locations in the vehicle but they are most commonly found in the drivers side footwell. The device draws power from the car so it'll always work once connected.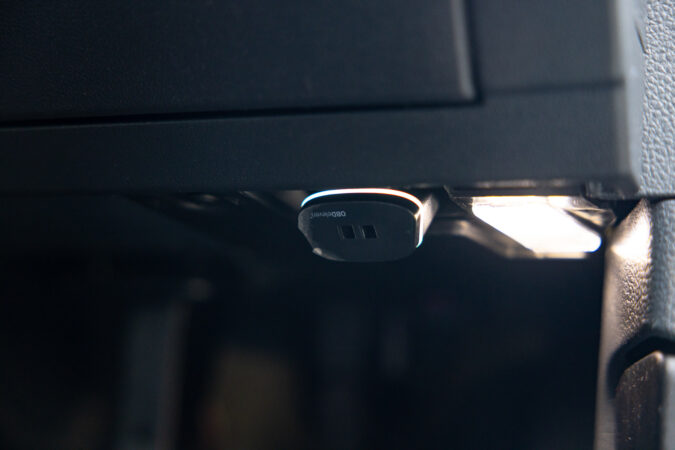 Once connected to the port, the device needs to be connected to your phone. The mobile app available on Apple Store and Google Play Store will prompt you to choose the device and it'll run through the connection procedure.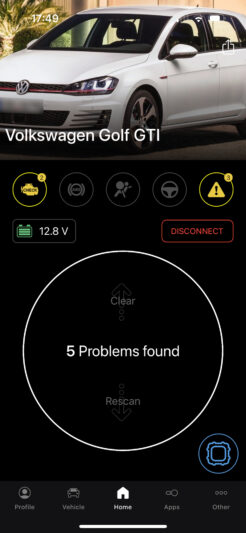 A scan process takes a few minutes. In this particular test it took two minutes to complete the scan and found 5 faults. The modules that are affected by these faults are displayed and you can click on each one to see the issue. Pressing the "info" slider brings up further detail.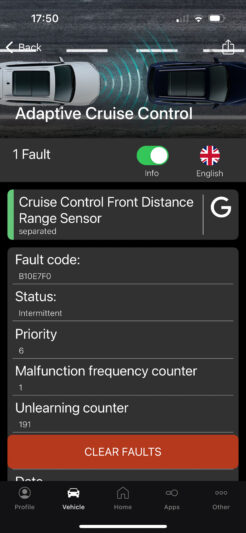 The "G" next to the fault is a very very convenient feature, with a single click it provides google searches for the fault you have experienced. This allows you to very quickly build a better understanding of the problem. The OBDeleven forums have a vast amount of information available with its 30,000 users.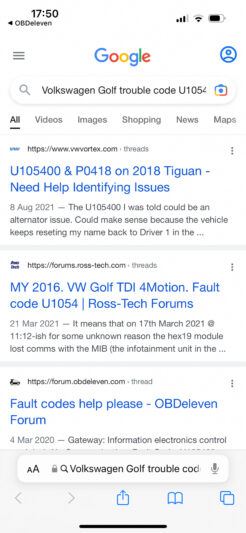 You can also choose to clear the faults one by one in each module or all together on the main page.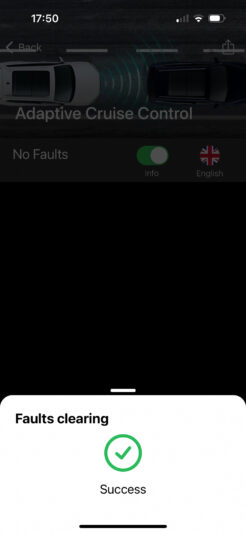 The Mk7 GTI project car is due for an oil service so the OBDeleven was used to reset the oil service light. The procedure is simple and only takes a few clicks and the service light is reset. OBDeleven employs a credit system whereby making changes to your vehicle require credits. There are different versions available which provide varying levels of credits and an Ultimate version that has unlimited usage. You can see the different versions on the OBDeleven site.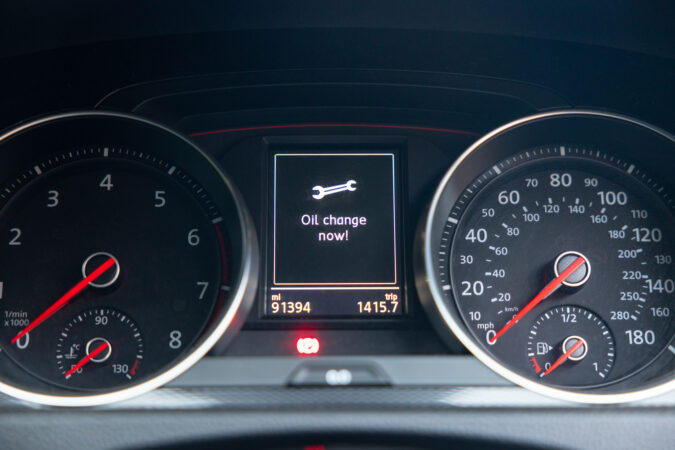 What else can OBDeleven do?
The device has the ability to code the modules on your car. This can be done by one-click functions that OBDeleven have created within the app specifically for your car. What can be enabled or disabled varies vehicle by vehicle. It depends on the hardware and software that the car has. There is also the ability to carry out "long coding" for additional changes you might want to make that aren't available as one click functions.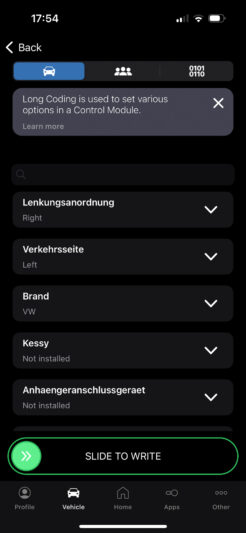 "Adaptations" and "Output tests" are also available via OBDeleven. Commonly this can be used to check the functionality of particular components, for example you can run an output test to ensure your window works or your door lock works. "Adaptations" will allow you to adapt, reset or relearn values within a module to ensure they function correctly or as you'd like them. A great example of this on a Mk7 GTI with a performance pack is the ability to increase or decrease the strength of the Haldex Differential.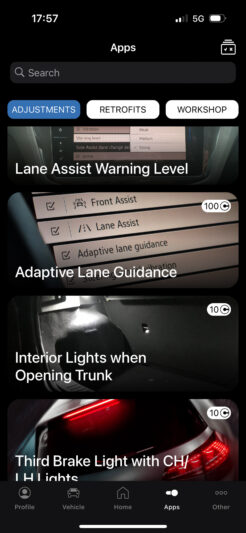 As well as the above the OBDeleven can read live information from the modules. Sometimes all of those sensors can come in handy! Simply click the module you want to gather information from, check the items you'd like data for and the OBDeleven will stream live information to your phone.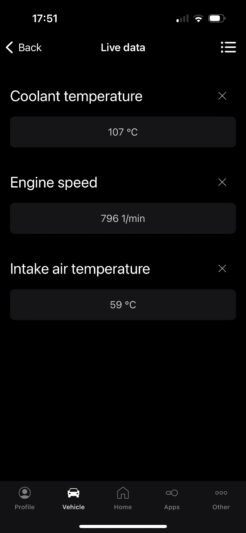 Verdict
The OBDeleven is tiny but immensely powerful. You'll no longer need to visit a garage or carry around a laptop with software and a cable. Being able to diagnose your own car, check vital information, carry out resets or adaptations and clear codes becomes easy with this device. The credit system might be seen as a bit of a drawback but this is a small price to pay for what OBDeleven offers you versus what a garage might charge you. The device is priced very well for what it offers and is well worth the purchase whether you're an amateur or professional.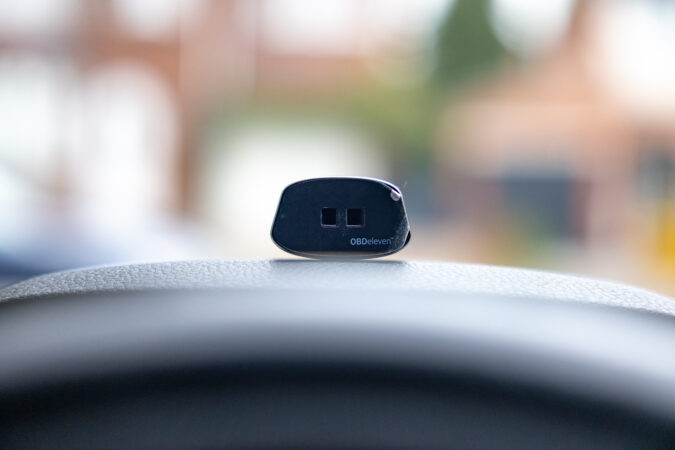 ­