The electrification of the automobile is underway, and we'll no doubt be seeing a lot of changes coming soon, in the near future. But if there's one constant between the ICEs of yesteryear and the EVs of tomorrow is our appreciation for good audio. After all, if we can't listen to the sound of exhausts rasping away in the background, we might as well innovate on good stereos.
Polestar, keen on refining even more perfection from its EVs, has partnered up with the legends of sound over at Bowers & Wilkins. The latest evolution of their partnership will manifest in the upcoming Polestar 3 – the brand's first electric performance SUV. From the sound of it (pun very much intended), you'll be rocking out all day and night with Bowers & Wilkins's awe-inspiring new stereos.
The Sound Of Music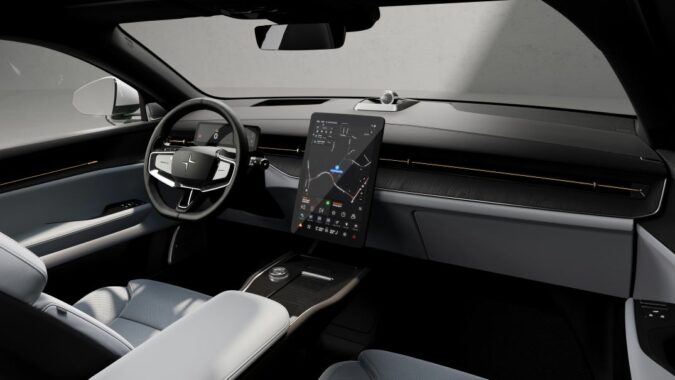 The Polestar 3 will get Bowers & Wilkins's new and updated surround sound audio. Essentially, it's a huge array of 25 speakers. And, they'll feature tech carried over from Bowers & Wilkins's reference-grade speakers. Including, Continuum mid-range cones, their famed Tweeter-on-Top enclosures, and a massive 250mm subwoofer in the boot. Moreover, it comes with 3D Surround Sound, Dolby Atmos, and Nautilus Aluminium Double dome tweeters, as well.
In total, you're looking at 1,610 watts of power. Crucially, the speakers are mounted high up in the Polestar 3, to better immerse you in those sweet tunes. Including, headrest-integrated speakers for immersive sound. As well as, a clever microphone set-up to better pick up your voice. It was then fine-tuned by the same team behind their legendary 800 Series Diamond loudspeakers… The same ones you'd find in some of the world's most famous recording studios!
AI Car Expert Thinking 

.

.

.