In May 2013 Porsche released the super sports car for the next decade. Over a year later this is still breaking records. To remind you, the Porsche 918 Spyder is an 887bhp Hybrid 4.6 litre V8, mid-engined, all-wheel drive, 211mph road going race car with exhausts that come out of the roof.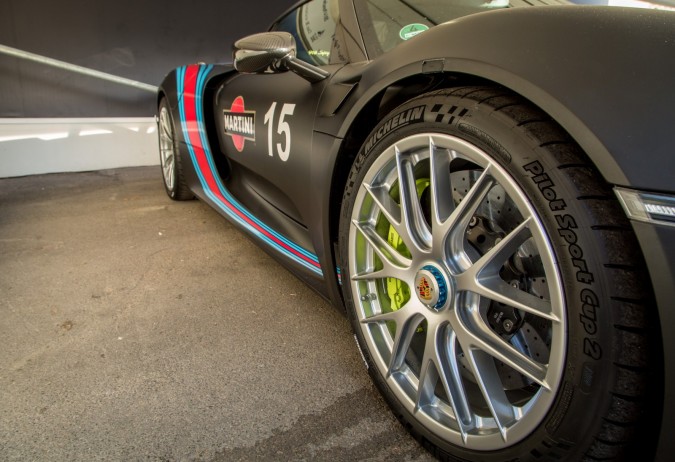 Creating this car Porsche started with a clean sheet of paper and built this fantastic car from the ground up. The mission was to build a car with 'maximum performance using minimum fuel consumption'… a very interesting challenge to say the least.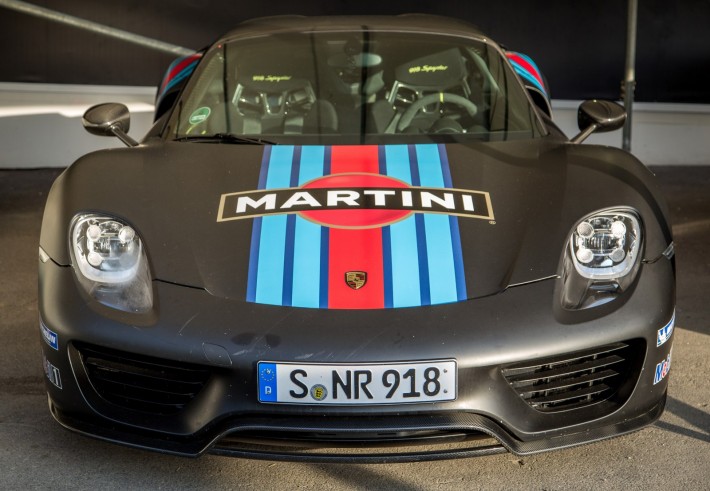 Nurburgring Record – 7:14
There is no doubt the 918 will get compared directly against the Carrera GT, but there is a strong chance it could become the best sports car of the last 50 years. Early tests have seen the 918 Spyder achieving 7 minutes 14 seconds around the Nordschleife, that is an impressive 20 seconds quicker than the Carrera GT.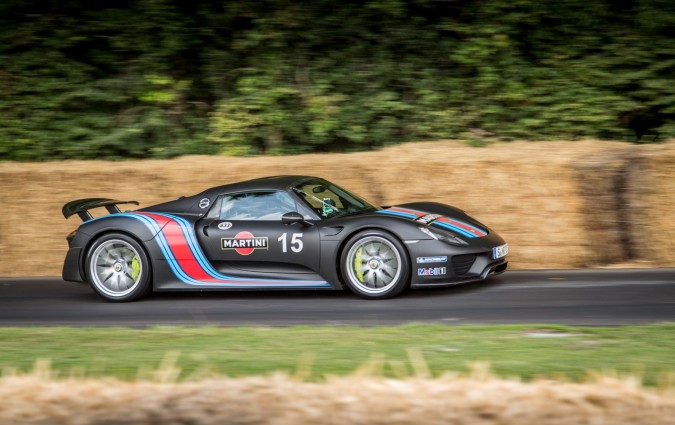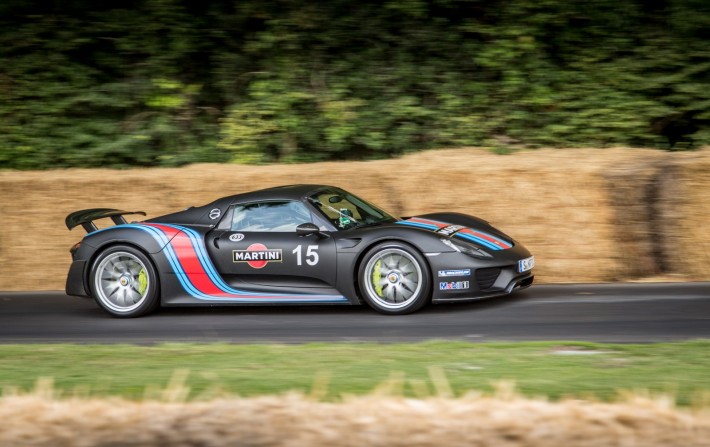 Why is it so fast?
There is a 4.6 litre engine in the middle (608bhp), a hybrid motor on the rear axle (115kw) and an electric motor on the front axle (95kw). All 3 working together will give 887bhp to the tyres and a huge smile every time you put your foot down. More good news about the power delivery is that it will scream all the way up to 9,150rpm when you will be looking grab another gear from the 7 speed PDK gearbox.
918 Quick Specs
0-62: 2.8s
0-124mph: 7.95s
0-186mph: 23s
Top speed: 211mph
Top speed purely electric: 93mph
Kerb weight: 1,640kg
It's Everyones Dream Car
I'm yet to meet anyone who isn't impressed by the Porsche 918 Spyder, it is expensive starting at around £667,000, and the more stylish and slightly lighter Weissach edition starts at around £729,000.  However great job Porsche we love the 918 Spyder.