Driven: 2018 Alfa Romeo Stelvio SUV Milano Edizione
With keys to the controversial Alfa Romeo Stelvio SUV, is this compact luxury SUV deserving of the cherished Alfa Romeo badge?
What is the Alfa Romeo Stelvio all about?
Many people, usually those with automotive affinity, love Alfa Romeo for what it is, an Italian car manufacturer with an impressive portfolio of drivers' cars.
Of course, while it can be argued that Alfa Romeo is past its prime, they're still developing intriguing cars that are bound to pique interests in the wild. With cars like the 4C, 8C, Brera and Giulia Quadrifoglio, the Alfa spirit is still there.
However, the brand's most recent product, the Alfa Romeo Stelvio SUV, is a bit of an aberration for them. It's a crossover or SUV that's riding on the recent crossover fad, so there's actually a market for it. Is this SUV marketed for broad appeal from a niche manufacturer worth your time?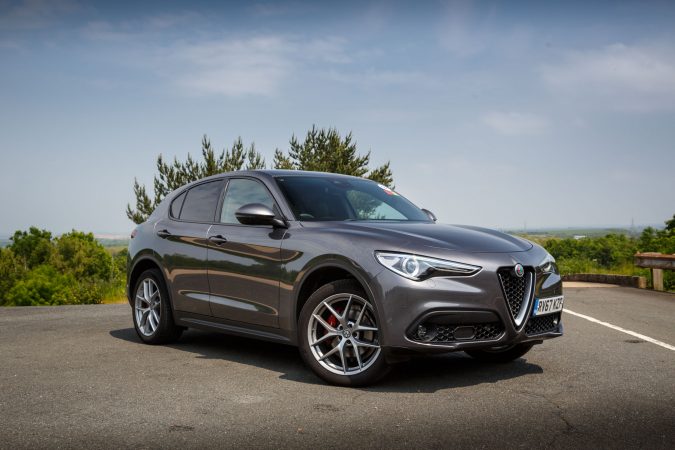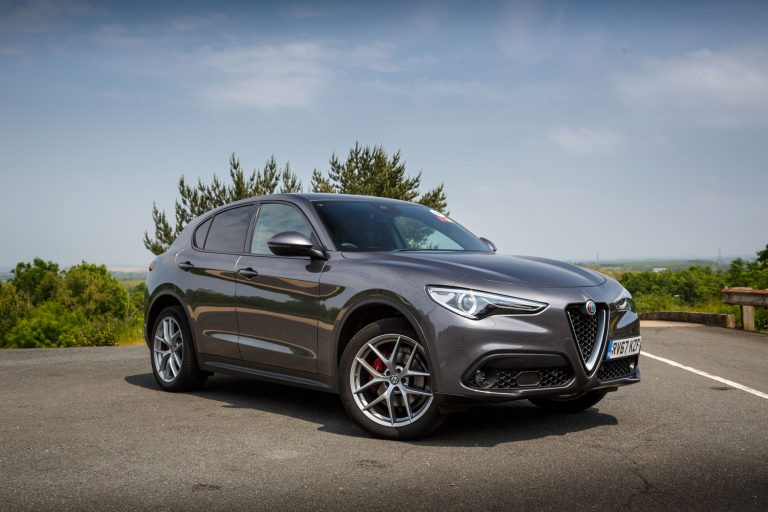 The Stelvio definitely has the style appropriate with the Alfa Romeo badge it bears in my opinion. Rather than forgoing Alfa's venerated Italian elegance styling ethos in favour of typical SUV brawn, the Stelvio embraces it. With lots of curves and bulges paired with Alfa's distinctive front fascia with the trilobe grille, it's quite a distinctive looker.
Of course, looking at it broadside, it definitely looks like a jacked up hatchback. The perceivable ground clearance isn't all that confidence-inspiring for avid trail trekkers. Although the rear skid plate and plastic cladding may allude to some sort of rally prowess, I wouldn't count on it. I reckon that the Stelvio Quadrifoglio is a better representation of Alfa Romeo DNA in an SUV body.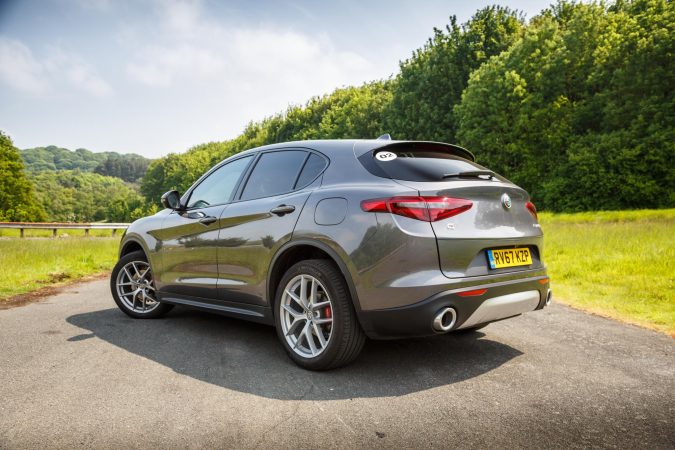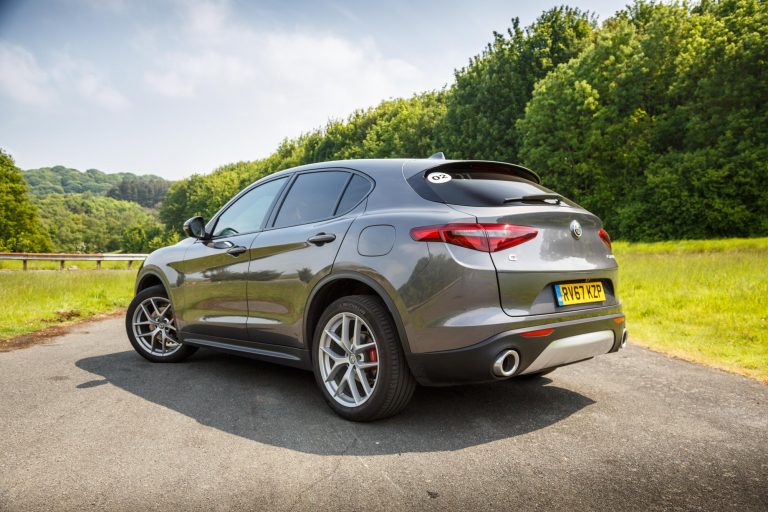 I do quite like the side-profile of the Stelvio we have here though. Sitting on the priciest Milano Edizione trim's standard 20″ 5 twin-spoke alloys with red painted brake callipers and painted in £770 'Vesuvio Grey', our test Stelvio assumes a rather menacing stance for an SUV. While there is a multitude of monochromatic hues you can opt for, I do adore the more vibrant options, there's even 'Visconti Green', a deep vivid shade of green that's quite eccentric.
The Milano Edizione trim receives two powertrain options, with our test Stelvio boasting the arguably lesser of the two, a 2.2-litre turbodiesel inline-4. It puts out 210 horsepower while producing 470 Nm of torque, so it may prove to be an alluring option for those who intend to tow with their Alfa Romeo.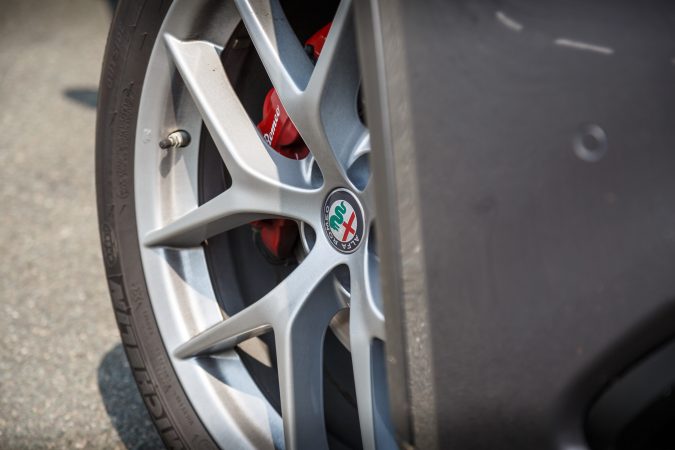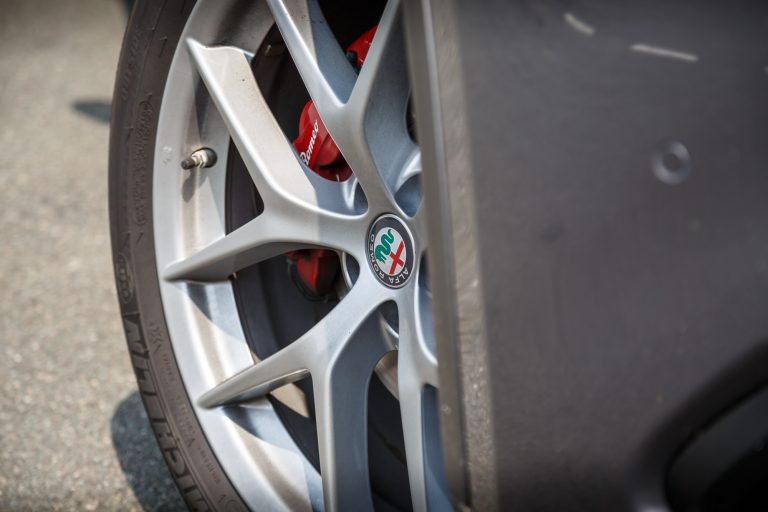 The turbodiesel is then mated to a ZF 8HP 8-speed automatic transmission, a unit commonly shared on many other cars, that sends power to all four wheels courtesy of Alfa Romeo's Q4 AWD system. This diesel-powered all-wheel driven Alfa Romeo can manage 0-62mph in 6.6 seconds, onto a top speed of 134 mph.
The diesel will certainly have an edge in fuel efficiency though as its rated at 58.9 mpg combined while putting out 127 g/km of CO2. Not too shabby for an SUV that weighs over 1.6 tonnes.
Spending another £1,370 in the Milano Edizione trim will net you a 2.0-litre turbocharged petrol engine underneath the bonnet instead. It's married to the same transmission but puts out 280 horsepower and 400 Nm of torque instead.
How does it drive?
While a diesel Alfa already sounds sacrilegious and dreary on paper, don't diss this 2.2-litre turbodiesel just yet. It's surprisingly punchy and moves the portly Stelvio along rather swiftly. In fact, I can describe the engine as peppy and willing, with a modicum of prompt torque that imbues the Stelvio with an agreeable sense of urgency.
However, it gets a tad hoarse when you push it, and does indeed feel quite coarse when you begin to demand more out of it.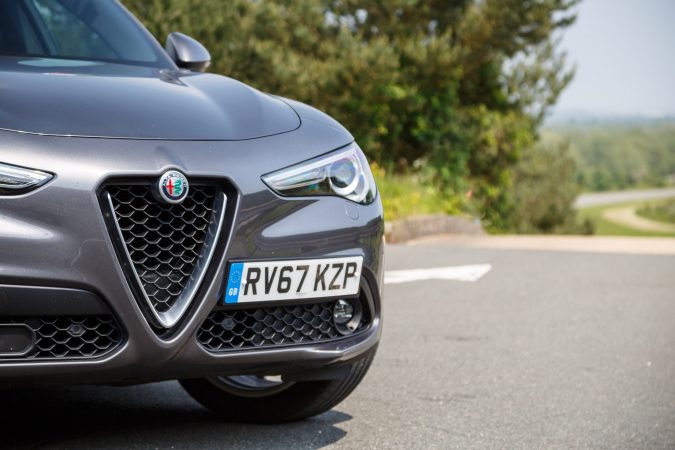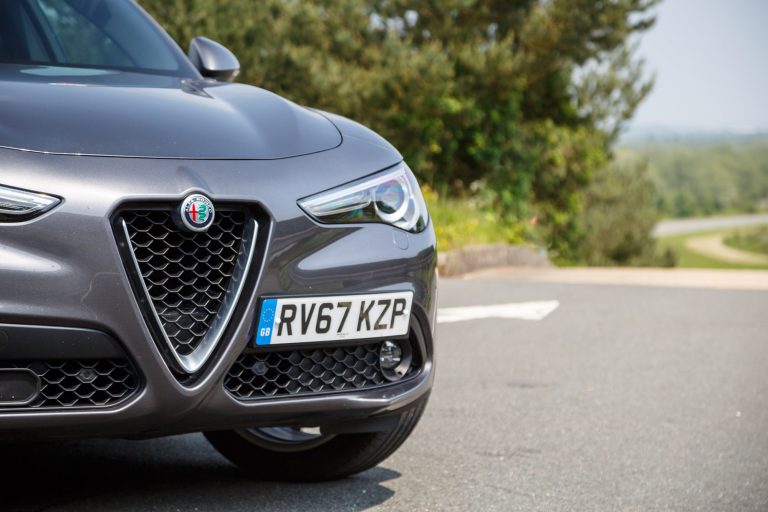 The transmission is also quite likeable in many cases. It's smooth and quick, while it responds to abrupt throttle increase with plenty of haste. With a generous amount of gears to work with, it also keeps the diesel engine pleasantly hushed at all times.
What is rather startling though, is when the Stelvio approaches a corner. The steering, while on the light side of things, is sharp and precise. With all-wheel drive, it has plenty of traction to work with as well. Combined with reliably consistent brakes that halt the car well, it handles akin to a sports car on stilts.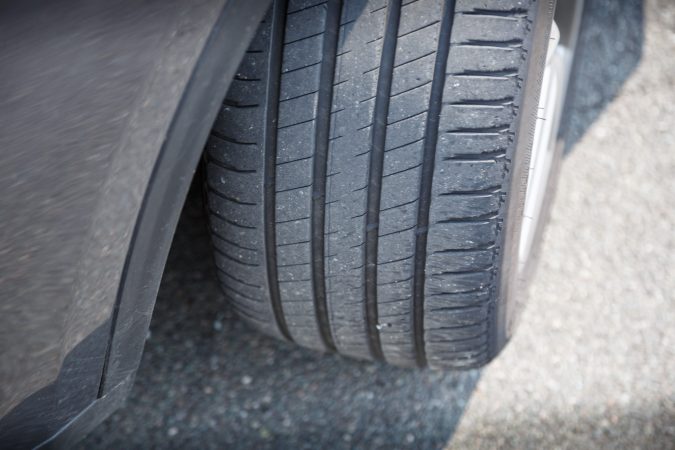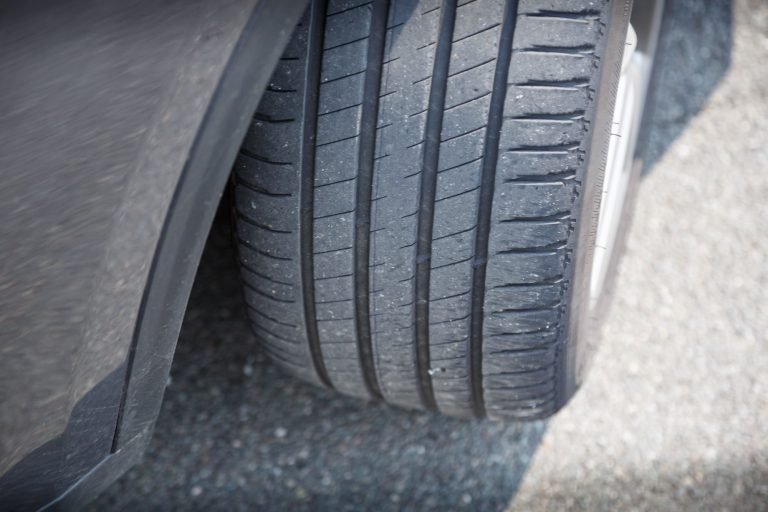 That essentially translates to a rather eager nose that darts around amenably. It rotates itself around corners with poise while the engine provides just enough grunt to catapult it out of corners. However, being a sports car on stilts also means that it does wallow around a bit, although within perfectly reasonable bounds.
It's quite an enthralling experience shifting the Alfa Romeo Stelvio SUV around B-roads. In fact, at times I found it perhaps a bit overzealous for a supposed SUV. The chassis is just markedly responsive, demonstrating hints of the Alfa DNA within it. DNA is also the name of the game for the Stelvio's drive mode selector, with D – Dynamic indicating the devious alter-ego which prepares the Stelvio for ballet. Switching it to A enables All-Weather Driving for intimidating road conditions.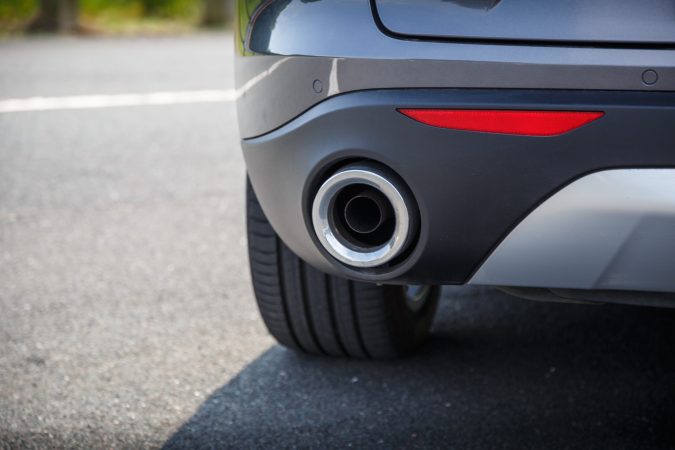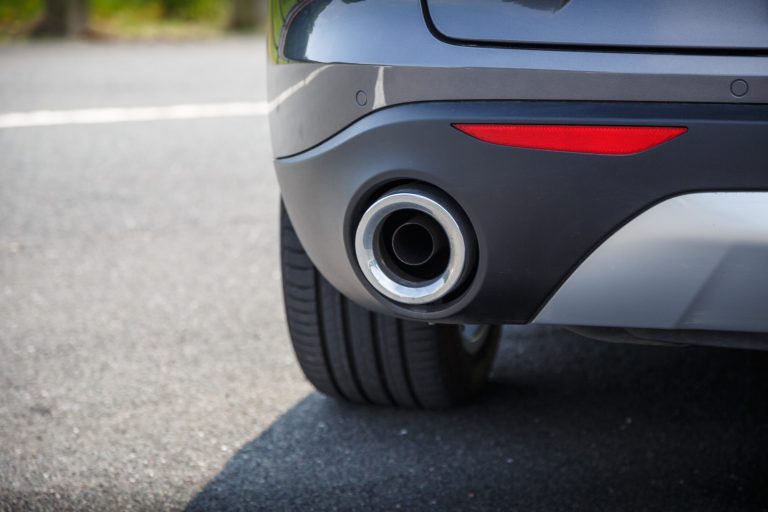 However, around a city, the contentious demeanour isn't quite as favourable. Even in Normal mode, the suspension remains firm for an SUV. At slow speeds it feels nervous, at times even jarring through severe crevasses. It is quite fidgety for an SUV. You may find smaller wheel options to be a better choice for the Stelvio.
At motorway speed, the engine is pleasingly muted. However, you can definitely notice a bit of wind rush and tyre roar within the cabin.
What is it like inside?
Being an SUV, the Stelvio is actually rather effortless to move in and out of. Something that the Giulia definitely struggles with a bit.
Step inside, and you'll find a set of sports seats upholstered in pragmatic black leather. They provide solid bolster support, hugging you rather tightly even amidst overzealous cornering. I also found them to be plenty comfy for longer journeys with good adjustability to suit drivers of varying stature.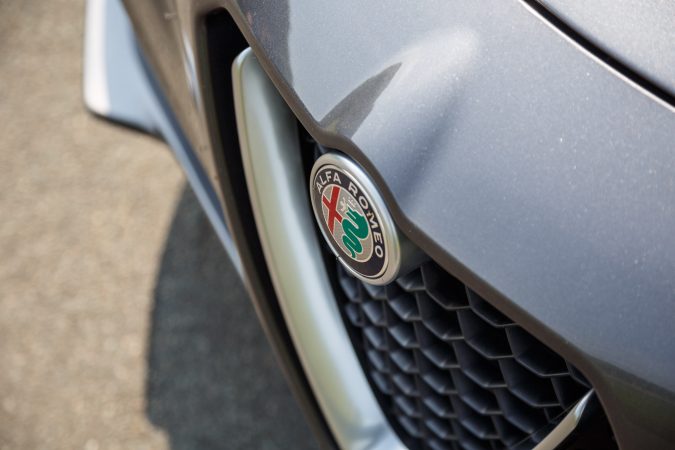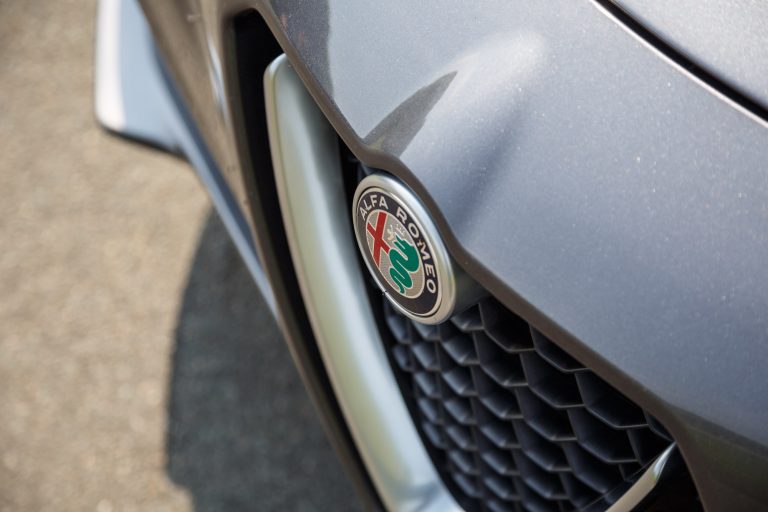 The material choices that Alfa opted for is generally acceptable, bar a few plastics that feel a tad lacklustre. The two-tone brushed aluminium look is quite nice though, I do prefer it over the alternative which is wood which seems a bit inappropriate when contrasted against the performance-inspired interior.
Design-wise, the interior overtly mimics the assertive athleticism that Alfa products adhere to, with a cockpick-esque front passenger compartment, the large aluminium shifter paddles and minimal needless clutter. Notably, the start button is located on the steering wheel which is a nice touch.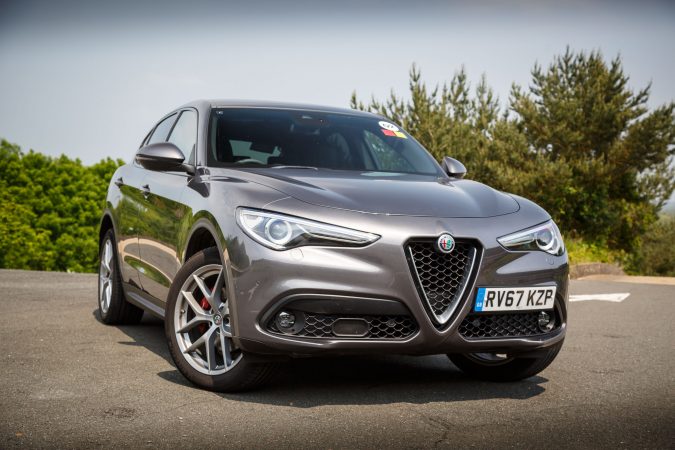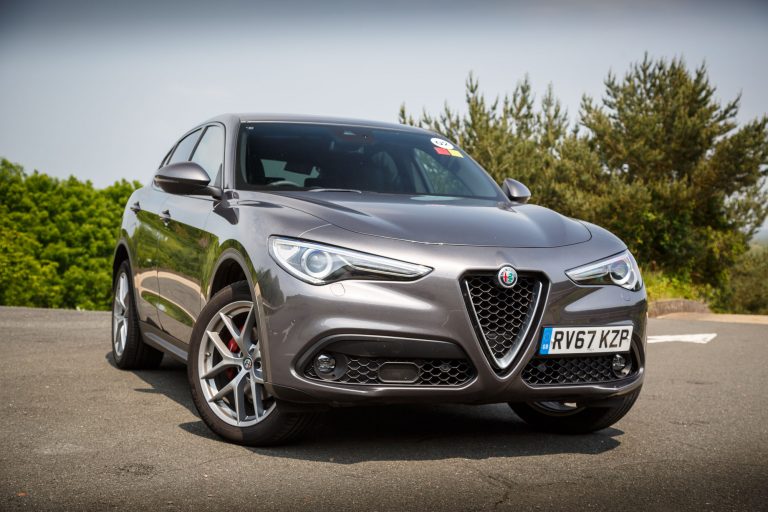 At the centre of it all there's an 8.8″ Alfa Connect display with satnav. It's controlled via the rotary dial located just behind the gear lever, and the display itself is akin to a widescreen that elegantly integrates into the dashboard. While the graphics and user interface isn't up to contemporary German standards, it's responsive to inputs and is generally snappy to operate. The driver also receives a 7.5″ information display at the instrument cluster.
The Milano Edizione trim receives an 11-speaker surround sound system as standard, but for £500 more you can instead expect a 14-speaker Harman Kardon Sound Theatre. It sounds quite vivid and rich, so for the relatively small sum of money, its worth a thought.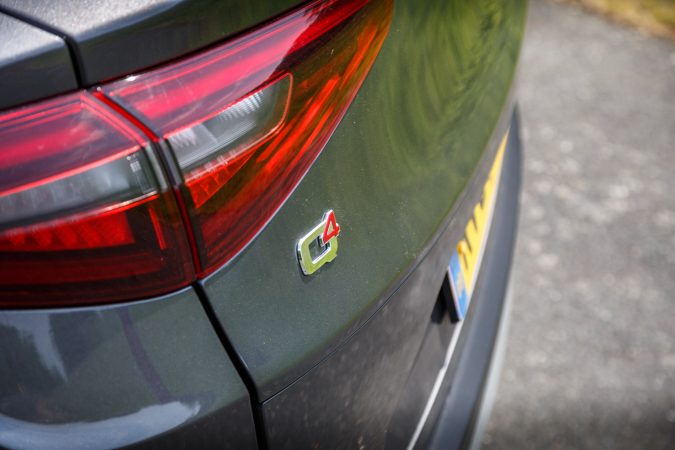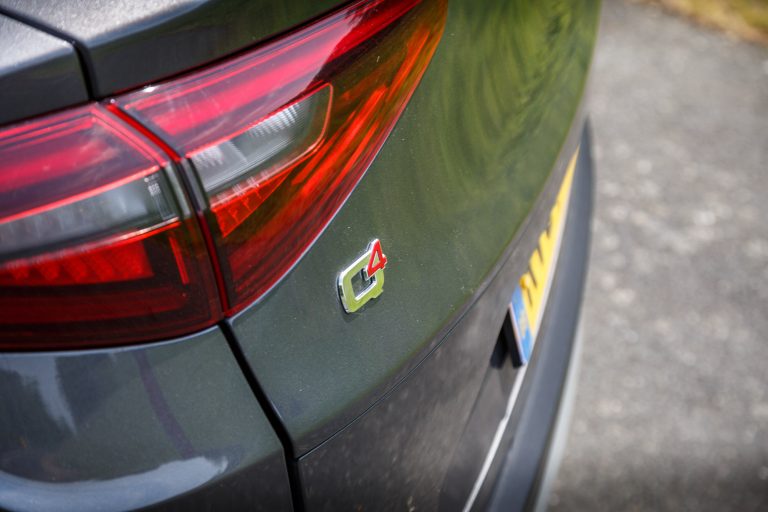 Being an SUV also translates to storage space, and the Stelvio has quite an laudable array of it. The cupholders are massive, the door pockets are deep and useful, you'll find even more underneath the armrest and an admittedly small glovebox. Passenger space is overall praiseworthy, but rear headroom is compromised somewhat due to the sloping roof.
While it's not officially denoted, you can open up the rear boot to reveal 525-litres of cargo storage. While it's definitely plenty capacious with tethering points and charging ports. The rear seats do fold in 40/20/20 fashion to free up extra storage should you require even more.
The Experience
Driving the Alfa Romeo Stelvio was quite an odd experience. The Stelvio displayed dynamics that is quite reminiscent of a proper Alfa, but of course, it has a higher driving position and lots more room.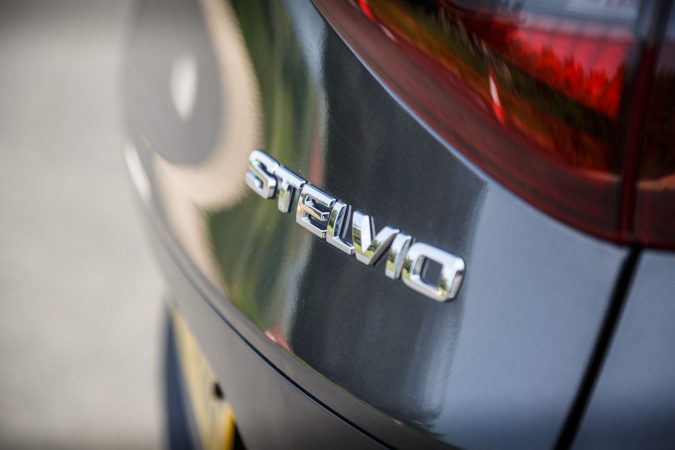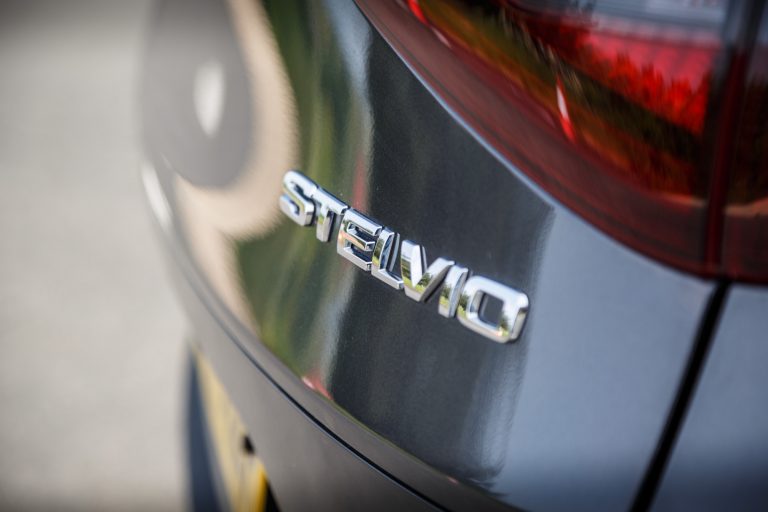 The big selling point for me though would be the road presence, with the daytime-running LEDs on, it's quite a stunner from the front 3-quarters angle. It's a bold stance for a bold SUV that dares challenge its innate nemesis: B-roads.
Verdict
I do applaud Alfa Romeo for what they've done here, carving out a bit of a market for themselves in the form of a genuinely capable SUV handling-wise. I'd say it rivals even the Porsche Macan, which is the benchmark for sporty SUVs.
Starting from £44,035 though, the Stelvio Milano Edizione has tough competition such as the Jaguar F-Pace, BMW X3 or Mercedes-Benz GLC-Class if they're looking for a luxury SUV.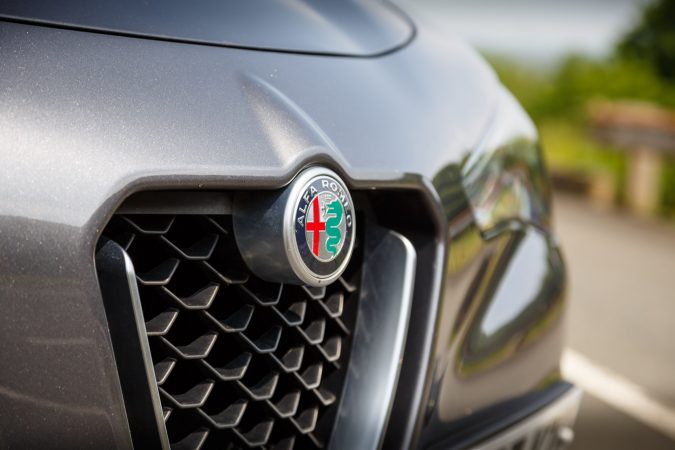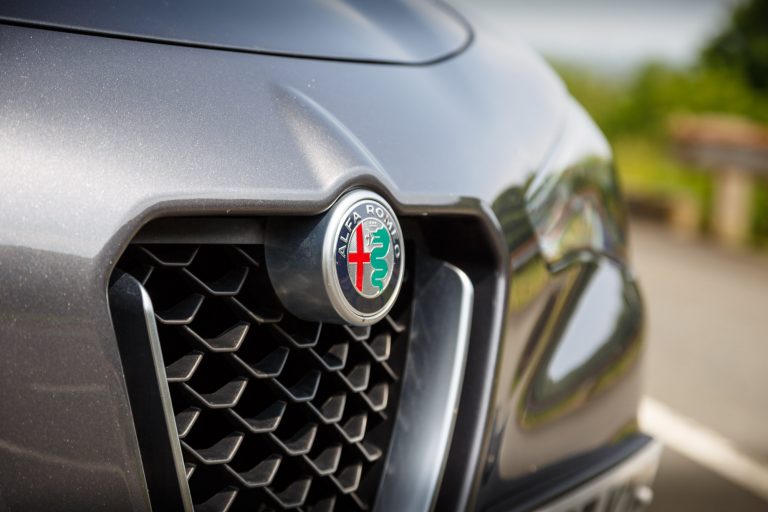 Hence, the variant that I'd rather go for is the Stelvio Super with one of the turbodiesels. You get most of the kit like the 8.8″ Alfa Connect system with satnav and the 7″ driver information display with many electronics assistance, but you'll be saving a few grand with a set of smaller wheels. However, if you truly wish for something ludicrous, maybe the Stelvio Quadrifoglio is your poison.
2018 Alfa Romeo Stelvio SUV Milano Edizione Specs
Price: £44,035
Engine: 2.2-litre turbodiesel inline-4
Power: 210 hp
Torque: 470 Nm
Transmission: ZF 8HP 8-speed automatic transmission
0-62mph: 6.6 Seconds
Top speed: 134 mph
Weight: 1,660 kg
Economy combined: 58.9 mpg
CO2: 127 g/km