Driven: 2018 BMW M3 CS Review
With the keys to the exquisite BMW M3 CS, we hop onboard for an unforgettable driving experience.
What's the BMW M3 CS all about?
Whenever BMW uses the letters 'CS' on its vehicles, it usually ends up being something unique. It can be argued that there is no precedent for this, but quality speaks louder than quantity for these distinctive models.
'CS' represents BMW's lineup of Coupe Sports, and the original CS referred to the German brand's new class of coupes that brought us the 'Batmobile' homologation-special 3.0 CSL. This truly cemented BMW's reputation as a sports car producer. It was succeeded by the E24 CS, which has now garnered a cult status.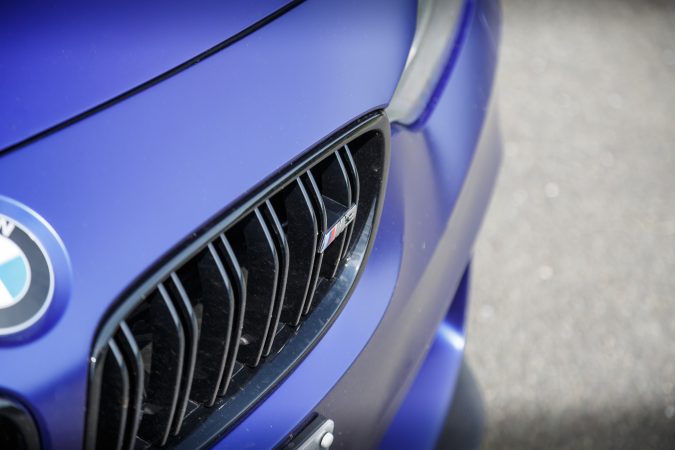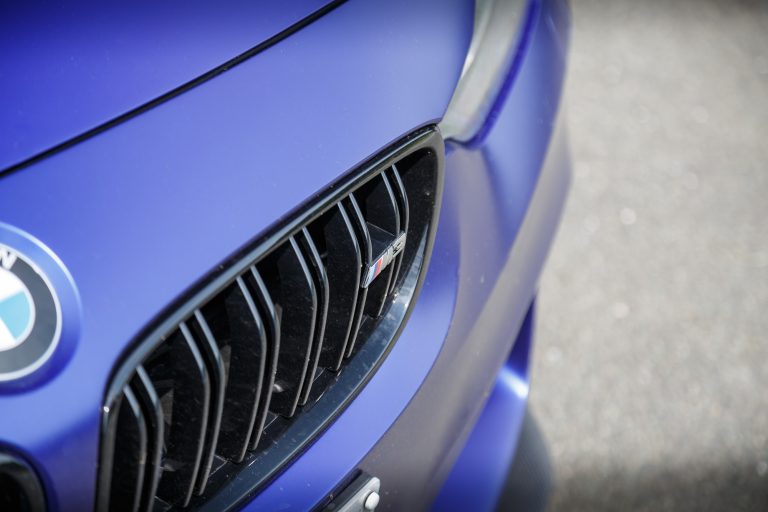 But the CS that fans remember most fondly is the E46 M3 CSL. It was amongst the most hardcore of M3s sold by the brand themselves. Afterwards, the CS was relegated to a  motif that BMW adopted in cars like the M6 Gran Coupe and the latest 3-Series (F30).
Until now, that is. The latest variant, the M3 CS, mimics past models by being performance-oriented. Now CS signifies 'Competition Sport', so we'll see how the M3 CS fares against its rivals.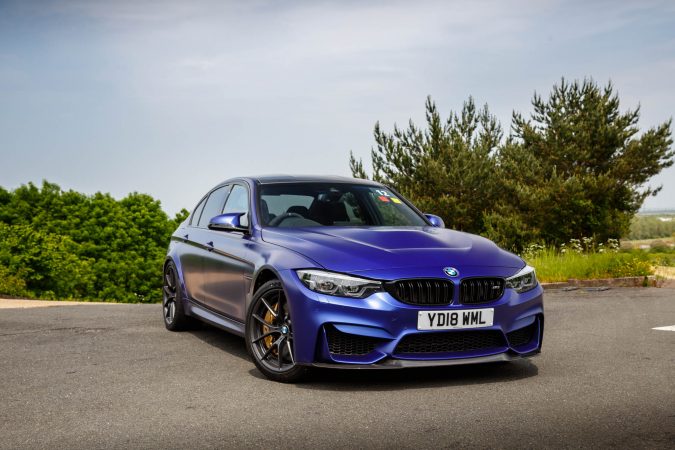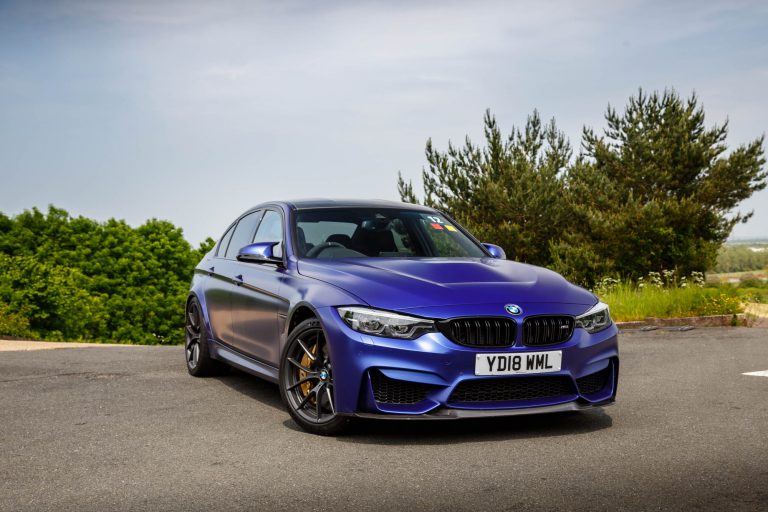 Well, considering that the standard F80 M3 already looks impressive, BMW has upped the ante for the edgier M3 CS. With add-ons including a front carbon fibre reinforced plastic (CFRP) splitter, CFRP rear spoiler and a diffuser, it has enough menace to distinguish it from your regular M3.
German might personified? With these beefy lines, I'm inclined to agree. The powerful impression is completed by the CS-exclusive 19″ front, 20″ rear lightweight M style '763 M' alloy wheels, draped in Michelin Pilot Sport Cup 2s to hide massive brake rotors and gold-painted M brake callipers. The model is finished in 'Frozen Dark Blue II' paint, a vibrant deep purple hue that accentuates the muscular styling.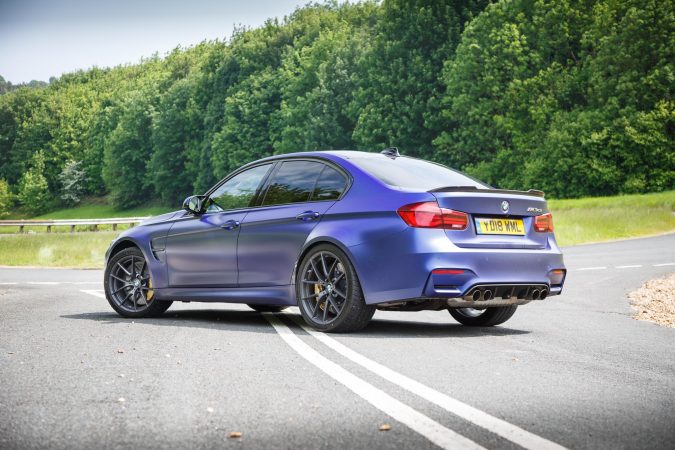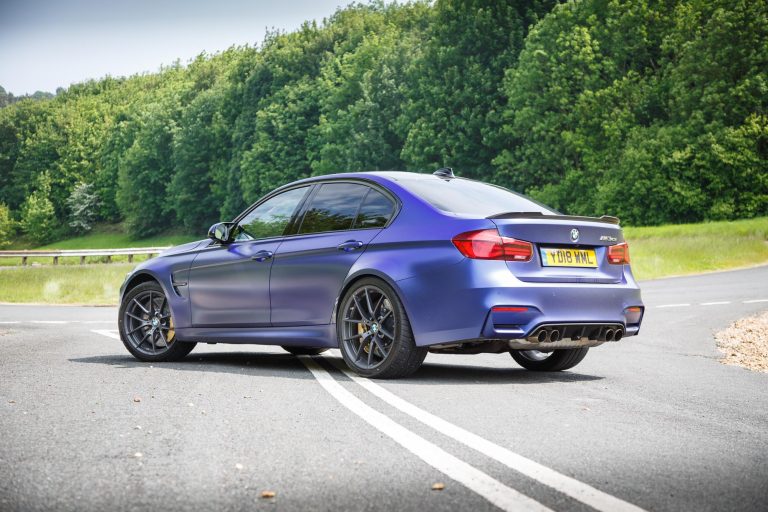 Powering the M3 CS is the same engine found in a typical F80 M3, the 3.0-litre S55B30T0 twin-turbocharged inline-6. It has now been retuned to emit 460 horsepower and 600 Nm of torque. This power rating surpasses even a fully equipped M3 with Competition Package.
That engine is then matched to a seven-speed M DCT dual-clutch transmission with Drivelogic which powers the rear wheels. This drivetrain will propel the M3 CS from 0-62 mph in just 3.9 seconds, with a top speed of 174 mph.
Efficiency isn't compromised in the pursuit of performance, as the M3 CS can still muster 34.0 mpg combined, while emitting 198 g/km of CO2.
How does it drive?
We've driven the BMW 335i M-Sport before, and in my opinion, it's one of the closest acceleration-wise to an M3, without actually being one.
The CS is the fastest production M3 to date, as it's completely unadulterated and off the leash.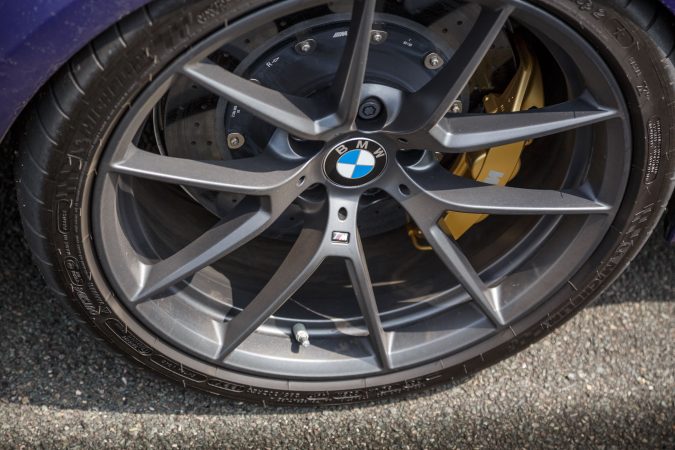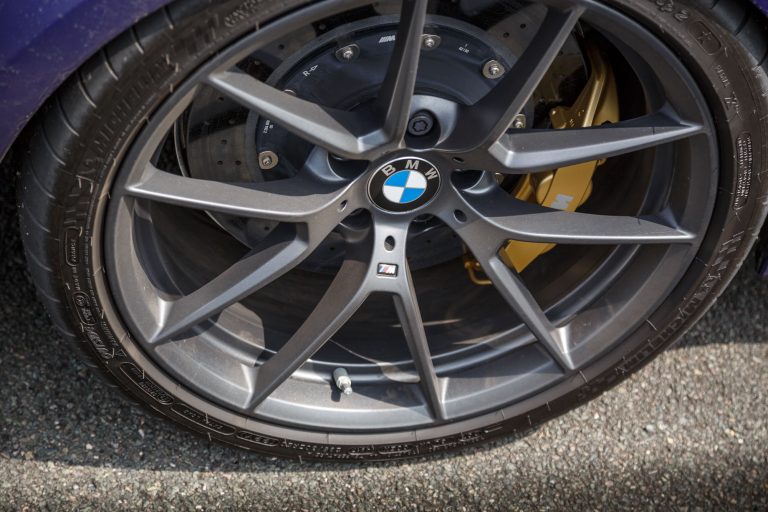 If you really go for it, the M3 CS is quite the neck-snapper. Its sense of urgency is coupled with acceleration aptitude that defies its sensible 4-door saloon origins. To give you an idea, off the line, this compact executive saloon will smoke the original Lamborghini Gallardo, or edge out a modern Porsche 911 Carrera 4 GTS, which is the fastest Carrera model available now.
Frankly, it all gets a bit ludicrous. The M3 CS will break every single speed limit within 10 seconds of a full-throttle sprint. Even though it's turbocharged, the engine response is excellent with plenty of torque available, but it's most willing at mid-range. You'll surge past all everything, within seconds of depressing the throttle.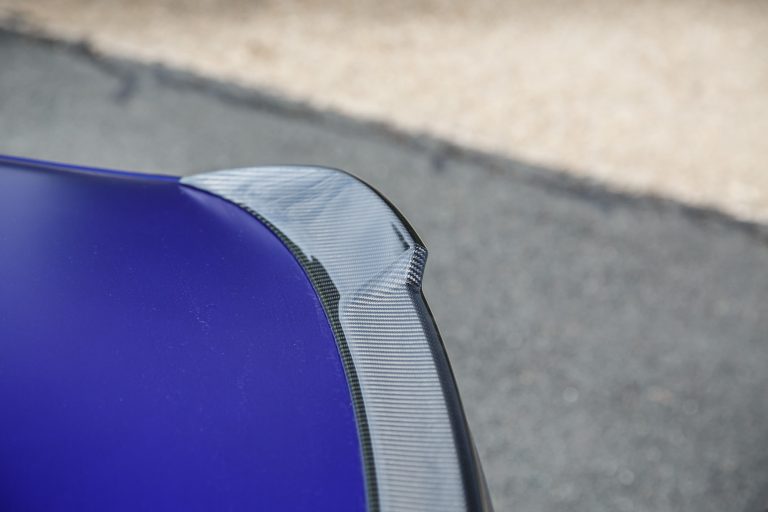 Part of the CS package includes a lightweight exhaust, which is designed to emanate the engine's roar. People often complain that the normal M3 sounds monotonous and dull, but that issue is resolved here. Its distinctive bassy snarl burbles continuously off the gas.
The model's transmission is rapid and crisp. With a car like this, you'll want to manually shift it through the gears using the paddles behind the steering wheel. Left to its own devices, however, it delivers a smooth transmission suited to leisurely drives.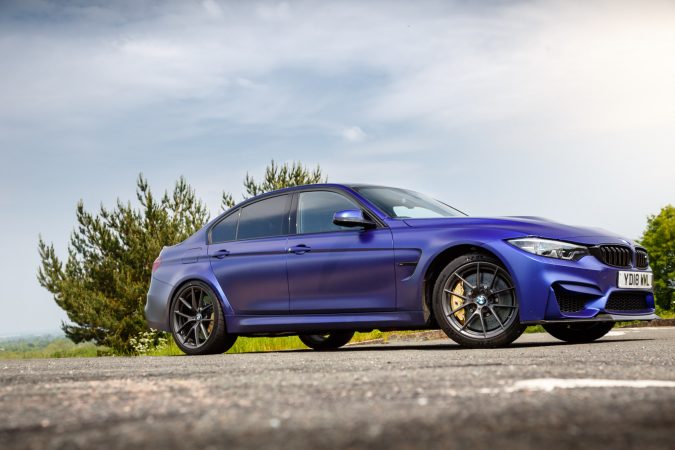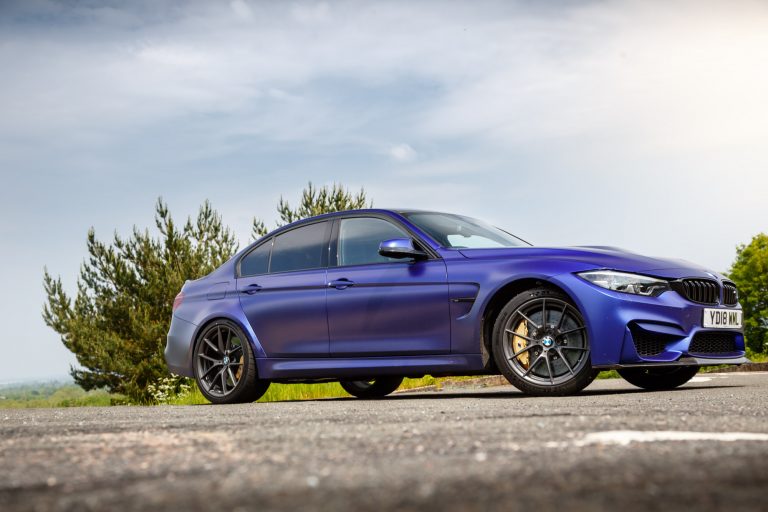 If you're feeling inspired, kick the car into Sport+ mode and everything sharpens up. The adaptive dampers harden up and infuse the M3 CS with impeccable body control. The chassis itself is very taut with minimal roll around corners. It also artificially adjusts the steering, which gives you more control but feels a bit virtual. That said, it is invigorating to drive, and actually provides you with feedback.
At this point, it's worth noting that these Pilot Sport Cup 2s are essentially road-legal track tyres. They are suited to apex diving and maintain a reliable mid-corner traction. They cling to the road with such tenacity that they bring part of the tarmac with them. They are get when at temperature, but you might need to take it easy on a cold morning.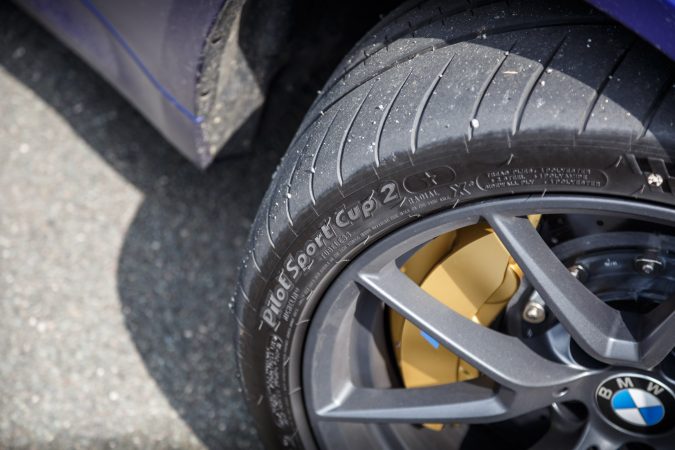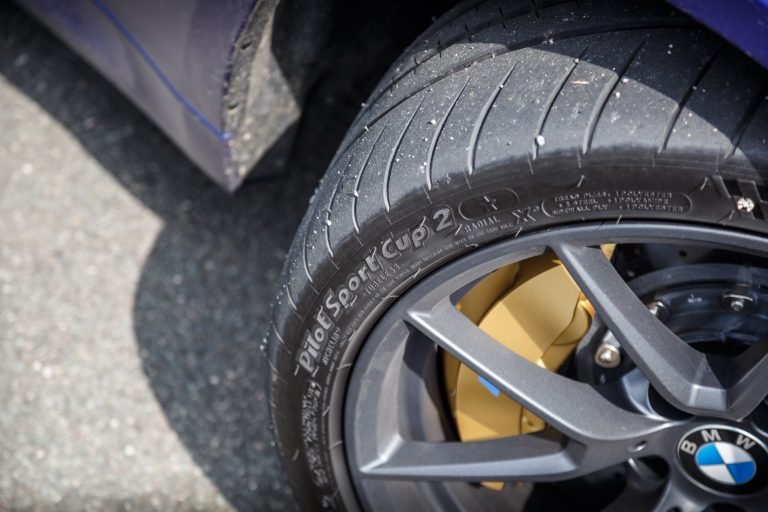 Although the exterior may make you think that it's a tricky car to handle, the M3 CS is very easy to drive. The brakes are strong and consistent, the chassis is taut, and it responds to even the tiniest of inputs.
However, all this power comes with a bit of compromise. When you set it to Comfort mode, the suspension becomes quite forgiving and the car relaxes. However, it never fully loosens up, and the chassis still feels battle-ready.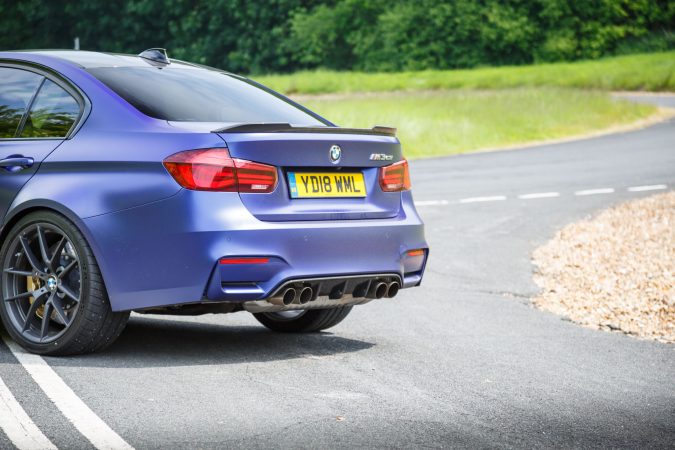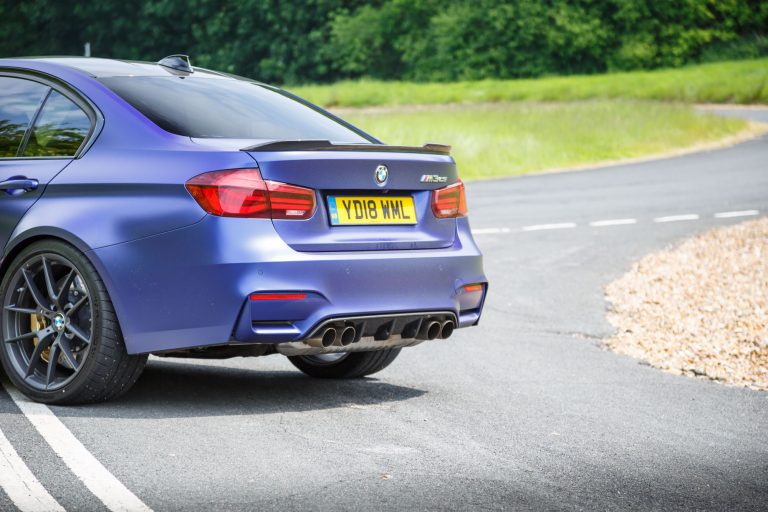 Combined with the low-profile tyres, while the car becomes compliant, it is never truly supple. It's still quite nervous, but acceptable to drive. You'll want to keep the suspension in Comfort mode anyway, as Sport or Sport+ is too boorish for British roads.
The engine is at home on the motorway though, as you can rack up the miles like nobody's business. It feels like a standard BMW at motorway speeds, with just a hint of tyre roar. The engine is largely hushed in seventh gear. Although its overtaking prowess is ridiculous, it's not quite as nuts as the BMW i8.
What is it like inside?
Open it up, and you'll see that it is still an M3 inside, apart from a modicum of pleasing performance-inspired ergonomic enhancements.
The comfortable seats are upholstered in BMW Individual Full Bicolour Merino leather in 'Silverstone' trim complimented with contrast stitching. The bucket-style seats are moulded to your body and fully adjustable.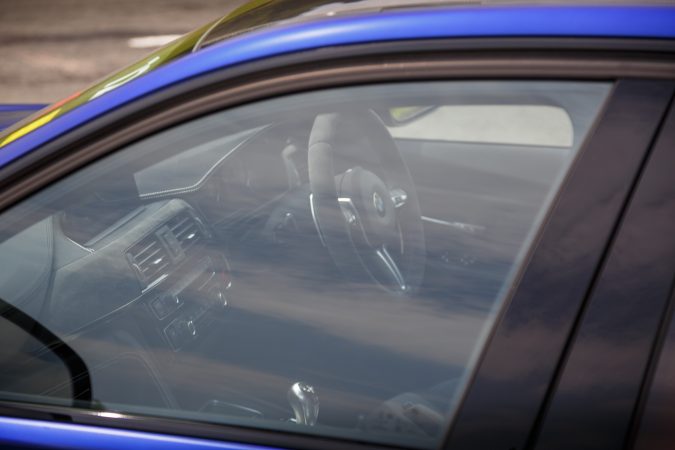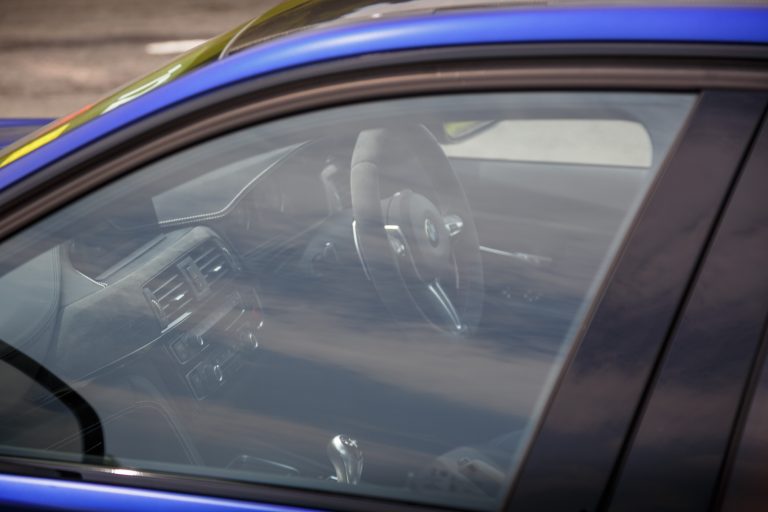 The biggest disparity in the M3 CS's interior compared to the regular version is the copious utilisation of Anthracite Alcantara and suede materials around the cabin. The dashboard features a suede patch with 'CS' embroidered on it. The steering wheel can be covered with this material for £375, and it provides a tight grip, but may not stay clean for long.
Otherwise, it's all business as usual and includes everything you would expect from an expensive BMW. The material choices are excellent, and it's very well built. The controls are arranged logically, with quality switchgear.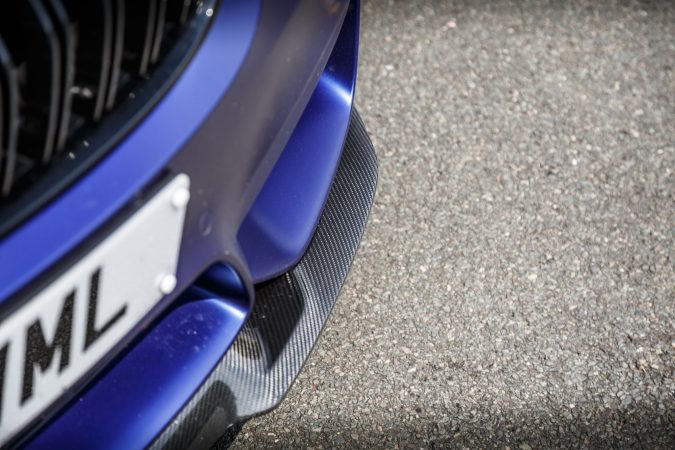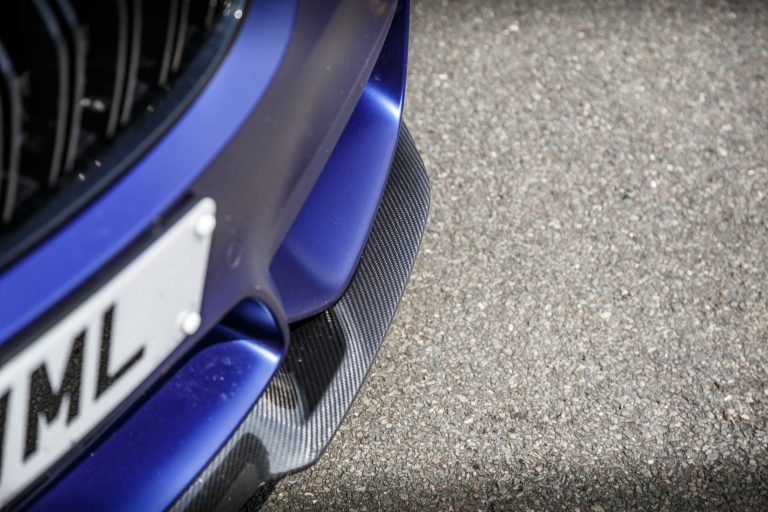 You'll find the 8.8″ Control Display protruding from the centre console alongside BMW's iDrive infotainment system and a Harman Kardon surround sound system. It's responsive and quite intuitive. You can also link it to the BMW M Laptimer App when you drive your M3 CS on racetracks.
Of course, the biggest appeal of this model, is the fact that you can accommodate three passengers and plenty of groceries, while you blitz the Nürburgring. Front and rear passenger room is ample for long journeys, but being a rear-wheel driven car, realistically it's only a 4-seater because it incorporates a central hump that compromises legroom.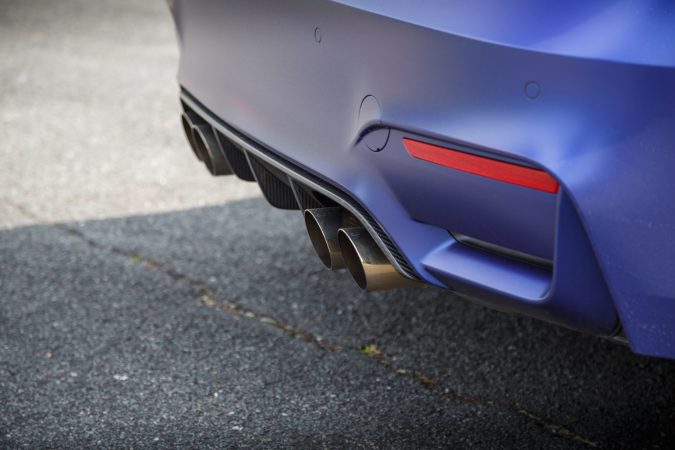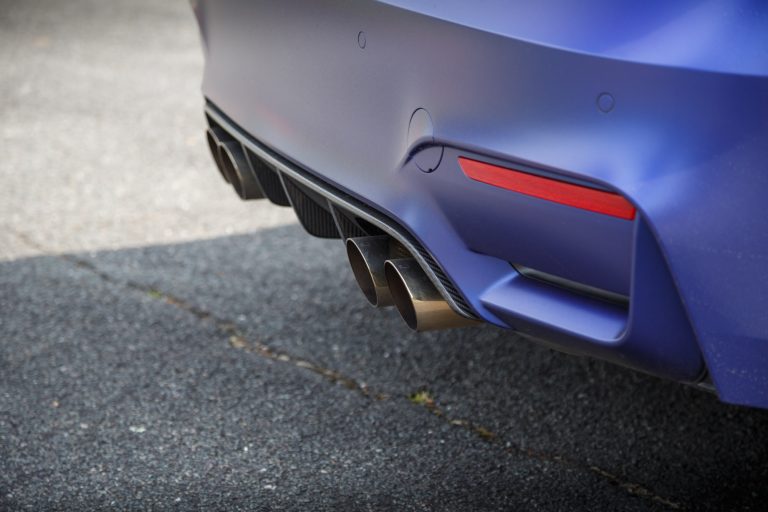 At the rear, you'll find a cavernous 480-litre boot with points to secure your luggage. Perfect for a long getaway! And if you need more room, the rear seats can be split-folded. In order to cut down on weight, there are no spare tyres though. You'll only find a tyre sealant.
The Experience
Driving the M3 CS was an incredible experience. It's a car that you'll push harder and harder in the pursuit of cornering pace. Even with the electronics off, the pure mechanical traction in reserve is staggering.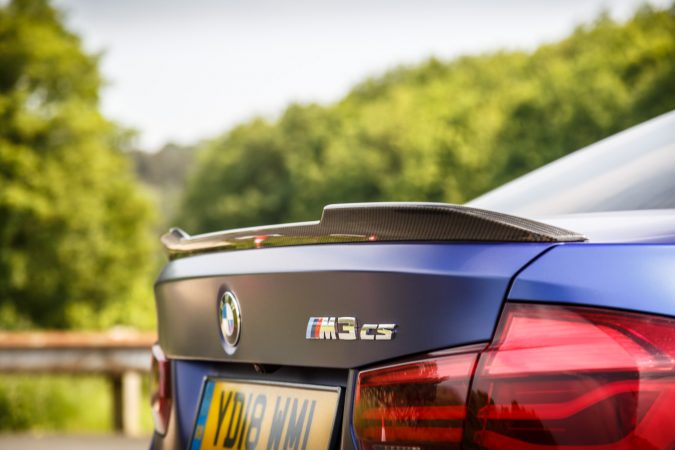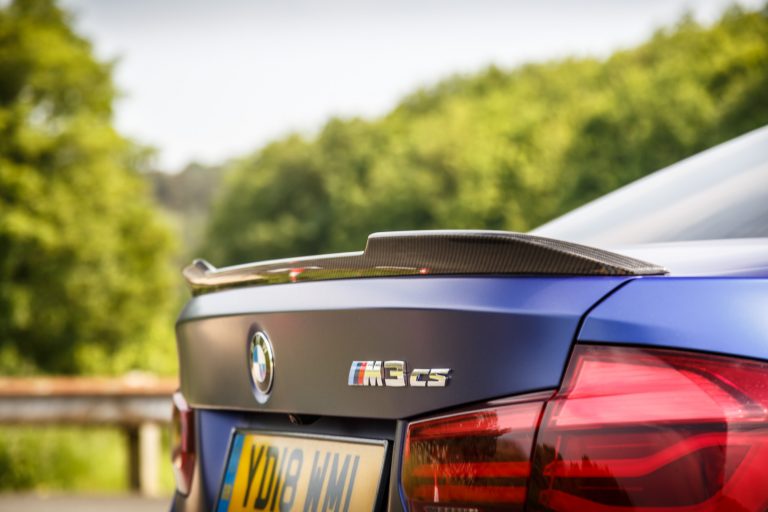 While the engine has downsized from the E92 M3, you won't be missing anything other than the sonorous exhaust note from that V8. Its a rewarding car to drive fast, which you will definitely want to do!
Verdict
Of course, there's a big caveat to all this. The BMW M3 CS is limited to 1,200 models. Therefore, by the time you've read this article, it's likely that you will be unable to buy one from BMW anymore. Even though 84 grand is exorbitant for a 4-door saloon, those in the know would've bought one already.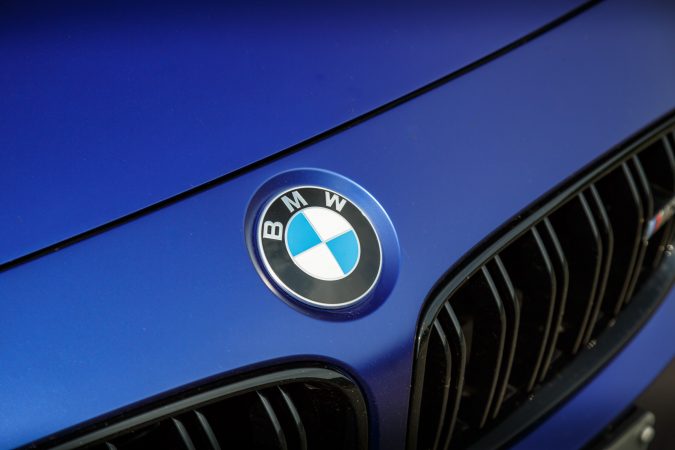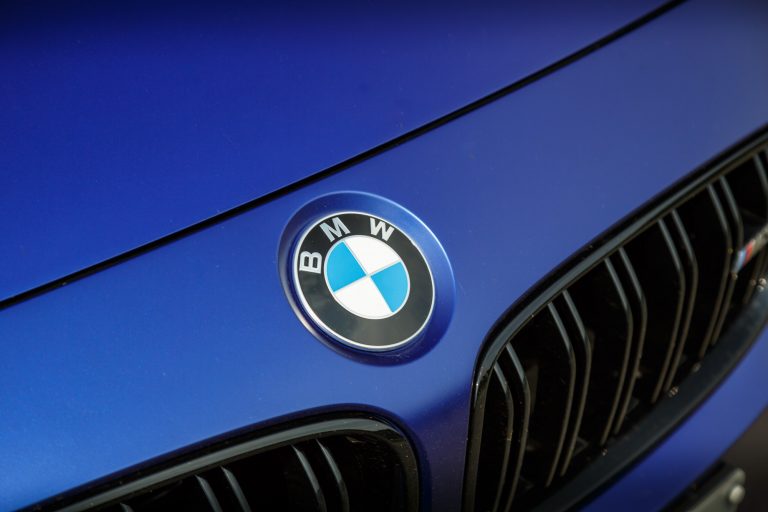 However, you can create a faithful simulation of the CS using a normal M3 with the Competition Package. The Pilot Sport Cup 2 tyres and the lightweight exhaust system on the M3 CS clinch it for me. And in the process, you'll save yourself at least £15,000. If you have missed your chance to buy the CS, that'd be the way to go to satisfy your M3 craving.
2018 BMW M3 CS Specs
Price: £84,400
Engine: 3.0-litre TwinPower twin turbocharged inline-6
Power: 460 hp
Torque: 600 Nm
Transmission: 7-speed M DCT dual-clutch automatic
0-62mph: 3.9 Seconds
Top speed: 174 mph
Weight: 1,585 kg
Economy combined: 34.0 mpg
CO2: 198 g/km
If you are a BMW fan check out our review on the BMW 335i M Sport.