Chinese carmakers have been leading the charge into electrification, and we're now starting to see a few of them trickle over into Europe. Not too long ago, I drove the BYD ATTO 3, and I was pleasantly surprised by BYD – one of the key players in the Chinese automotive scene – and their first entry onto UK shores. But, for those seeking smaller form factors and much lighter price tags, the Dolphin might be up your alley.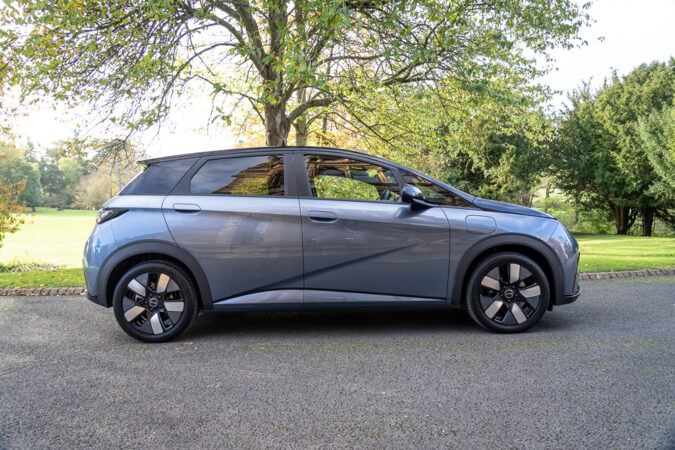 The BYD Dolphin is the smaller sibling to the ATTO 3 SUV-crossover. But, while it might be tinier in size, the Dolphin definitely doesn't lack in features or capability. As far as affordable electric cars are concerned, the BYD Dolphin is worthwhile considering, with its innovative battery design, neat exterior design, quirky interior, and crucially, a highly compelling price that won't break the bank, yet offers you so much more in return.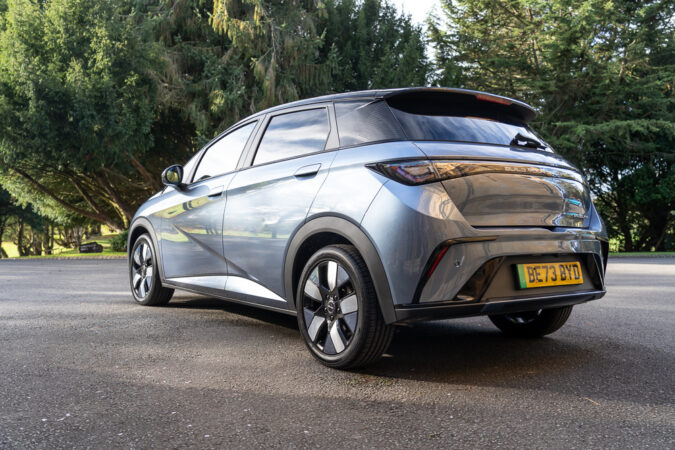 What Is The BYD Dolphin Design About?
For a car and brand that's new to us here in Europe, the styling of the BYD Dolphin sits right at home. It looks pretty cool to my eyes, with a neat mixture of chic and sportiness that I do quite like. Additionally, the lighting signature fits the Dolphin's design language well. Along the rear, you'll find a huge rear lightbar, in contrast to how the headlights on the front meld neatly with the faux grille. It's a distinctive look.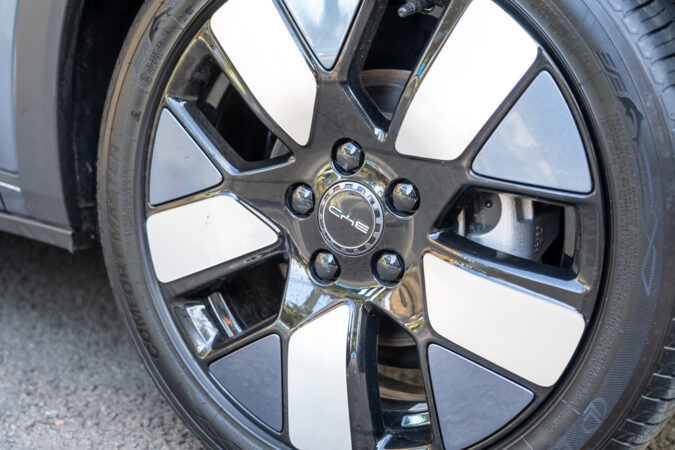 The most noticeable design aspect of the BYD Dolphin is the super sharp, angular crease on the side of the car. Plus, the strong but subtle line that stretches from front to back, neatly tucking away the door handles into it. Elsewhere, the 17-inch tri-colour aero-disc-style wheels are a cool touch. As is, the cool line patterns on the front grille itself, as well as on the C-pillars.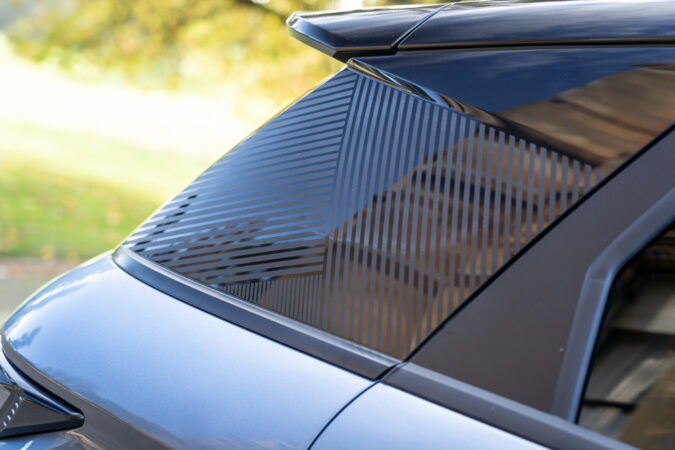 How Does It Drive?
Simply another great first impression, it characteristically drives like most EVs today – quiet, refined, and easy-going.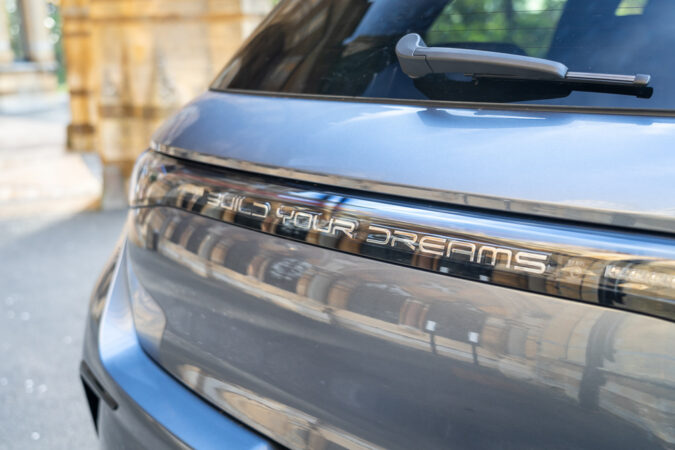 I've found it pretty serene, with minimal wind, road, and tyre noise intruding into the cabin. On top of that, you can still enjoy that torquey electric motor, with a good shove of power off the line. That singular front-mounted electric motor cranks out 204PS (~201bhp) and 310Nm of torque. It ought to be good for a 0-62mph time of 7.0 seconds, which puts it on equal footing to yesteryear's hot hatches.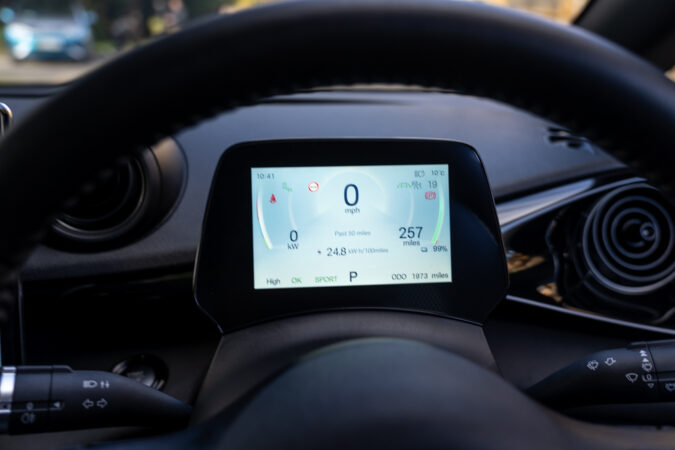 Granted, the Dolphin is not really a hot hatch, given that BYD designed and engineered the Dolphin to be a city car. In this regard, it excels in its execution. There's good visibility all around. Moreover, it's really easy to manoeuvre around tight city streets and narrow town roads, or fit into a UK-sized parking space. It's a pretty friendly car to get in and drive, with no fuss or oddities when you're behind the wheel.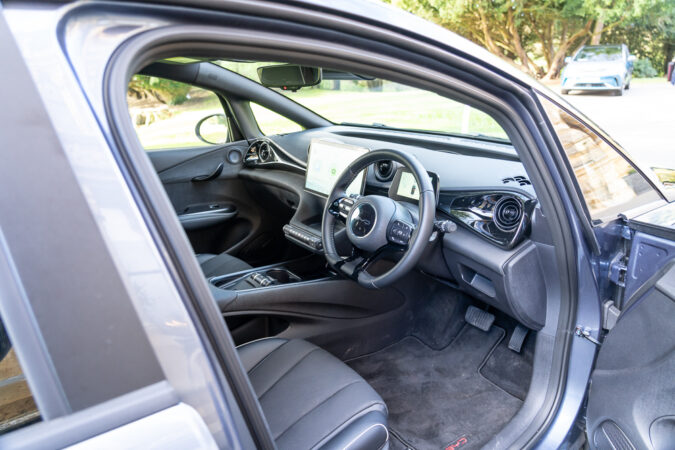 I do like to enjoy the engineering and thought that goes into making a car, and the more you peel away at the innards of the Dolphin, the more you realise how clever the goings on are inside. Most of everything in here is made in-house by BYD, rather than outsourcing it elsewhere. For instance, the battery pack utilises BYD's revolutionary Blade design, which has been recognised as hugely efficient, reliable, and safe.
Besides making some of the best EV batteries on the market today, that electrified powertrain is also BYD's own work, too. In the Dolphin, it integrates eight key components that are found in every electric car like the drive motor and transmission, as well as the control modules – into a singular, 8-in-1 unit. It's not only more efficient packaging-wise, but it's also energy efficient. There's more to like when you step inside…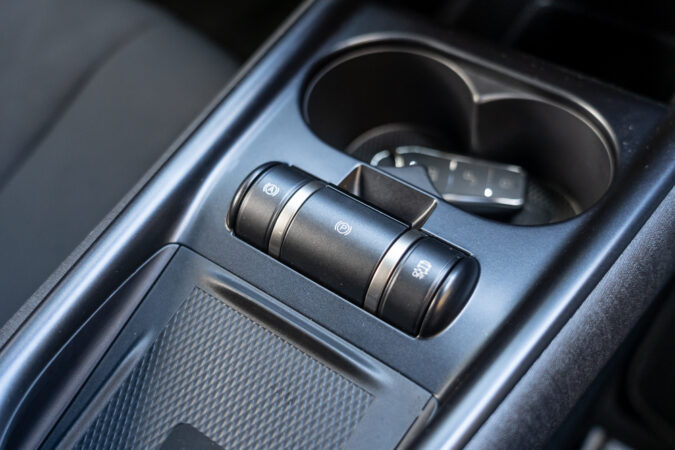 What Is It Like Inside?
While it may look tiny from the outside – similar in dimensions to a Ford Fiesta – given that it's an EV and all the intelligent packaging of its batteries and powertrain that I mentioned earlier, sitting inside, the Dolphin actually feels bigger than it may appear. In the rear, even when the front seats are pushed all the way back to try and accommodate my taller frame, there's still a good amount of legroom, as well as headroom.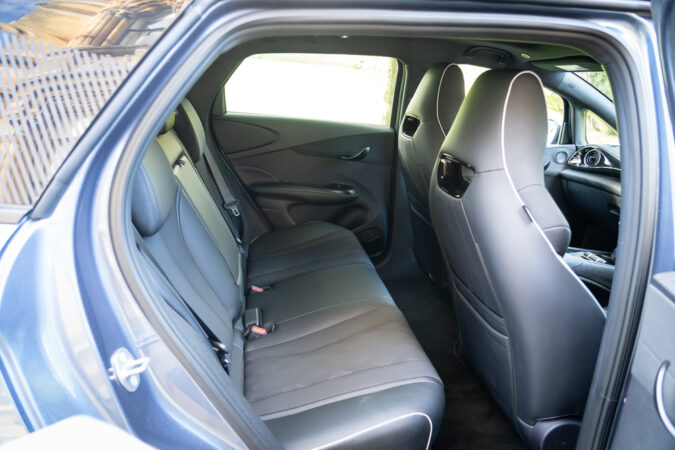 Even further in the back, the boot space is not bad either, given how diminutive it is. There's even a hidden compartment under the floor, which is handy to stow away your charging cables. Besides its spaciousness, the quirkiness of the interior does make sitting inside the Dolphin an interesting occasion. For instance, I'll direct you to the door handles, which are shaped like dolphin fins. The switchgear is unique, too.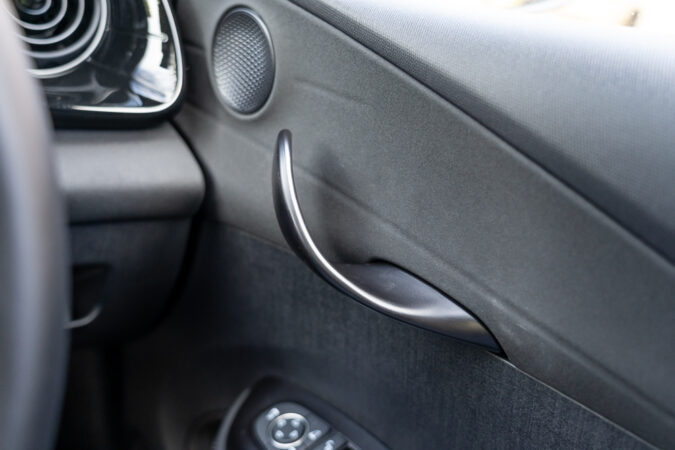 Most of the controls and switches are mounted on a sort of cylindrical barrel on the centre console and the dash, with rounded buttons. It includes your drive selector, as well as your numerous drive modes. You can also feel confident in the overall build quality and fit & finish of the Dolphin. There's a suitably contemporary design, with cushy vegan leather seating and upholstery, and an abundance of stowage space in the cabin.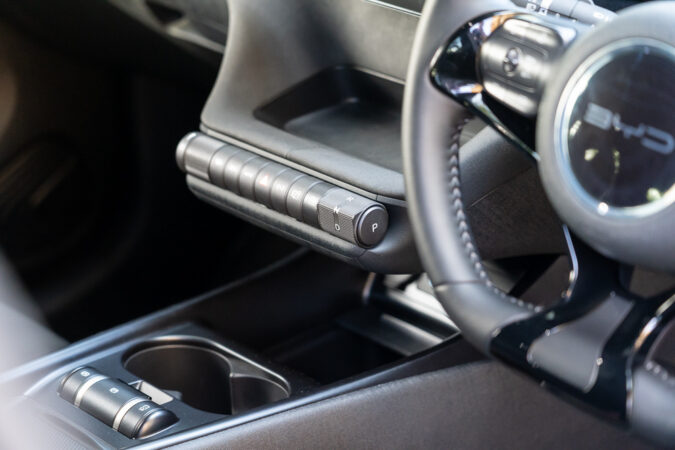 While it might be priced quite a tad lower than some of its rivals, that's not to say that BYD has skimped in the tech department, either. On the front, you'll find a 5-inch gauge cluster, that's quite familiar to the one that you get in VW's electric offerings. This instrument cluster can be a bit busy at times, but once you take some time to get used to where everything is, it's adequately legible and readable at a glance.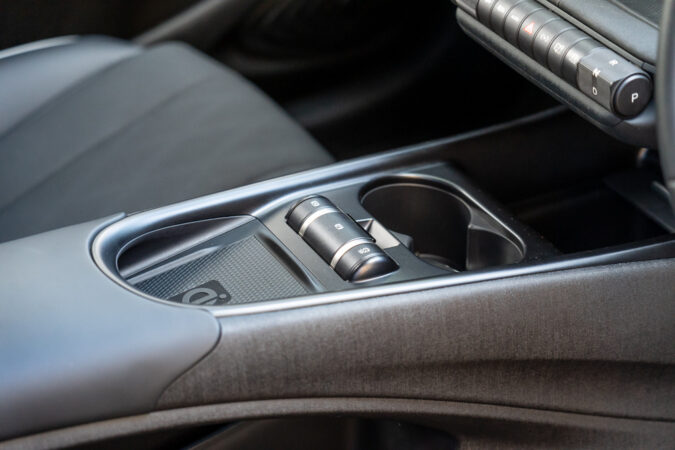 This is then accompanied by the much larger 12.8-inch infotainment system. By all accounts, it's one of the better systems that I've used. Moreover, just like the BYD ATTO 3 that I drove before, that screen is able to rotate from a portrait to a landscape orientation. Depending on your preference or use case – for me, I like rotating it portrait-wise when I'm using the satnav – it's pretty effortless to rotate it either way.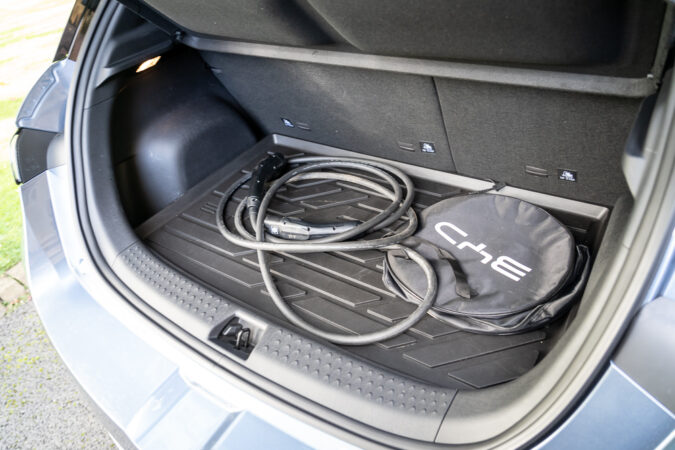 The Experience
The BYD Dolphin comes in 4 trim levels – A, B, C, and D; or Active, Boost, Comfort, and Design, respectively. The one that I'm driving here is the top-of-the-line Design trim. There are plenty of tiny differences – which I'll discuss more down below. But, the most consequential differentiator between these trim levels is BYD's inclusion of a 60.4kWh battery in the latter 2 (Comfort & Design), while the others get a 44.9kWh battery.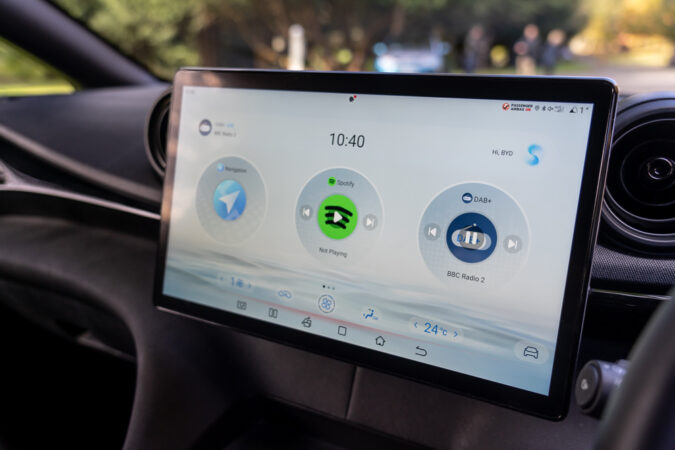 This won't just have an impact on your electric range, but also the performance that you can get out of it. However, this may not matter if you're buying a BYD Dolphin here in the UK, given that, as of writing and at the time of launch, only the bigger 60.4kWh battery pack (and those 2 aforementioned trim levels) are available. With that larger 60.4kWh battery, you can get a respectable amount of range, as well.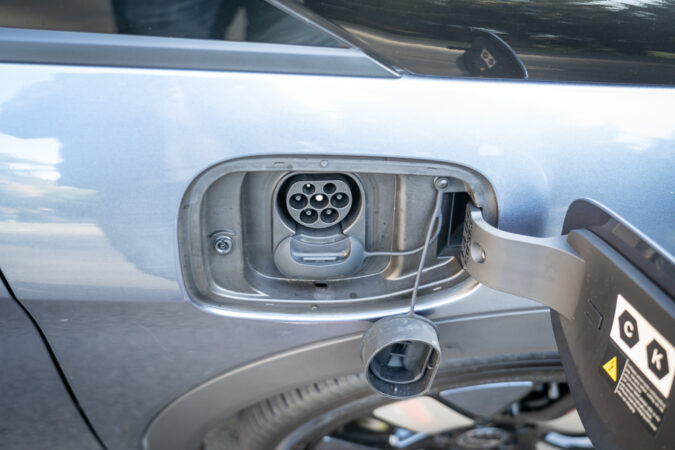 BYD officially claims 265 miles, which is a pretty realistic estimation for most drivers and situations. Aside from that, you could also more reliably rely on that electric range when it's snowing too, given that a heat pump is included by default. As such, this allows for improved battery efficiency during the chillier, wintery months of the year. On the other hand, charging times are typical, like most other electric cars.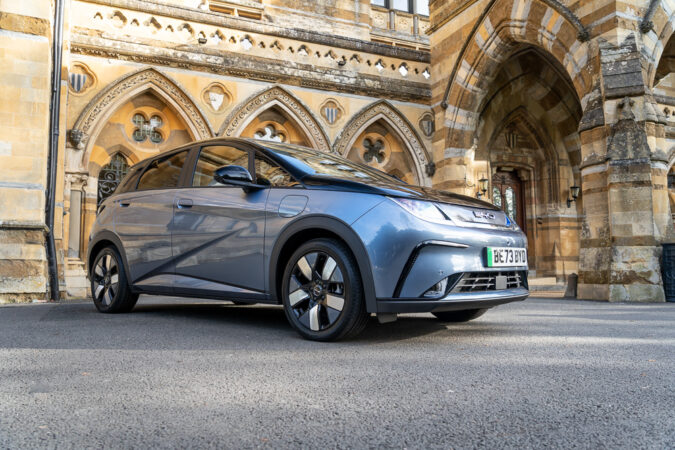 Using a more conventional 11kW AC 3-phase charger, you'll be looking at over 6 hours for a full charge, to get from 0% to 100%. Although, plug it into a speedier 150kW DC charger, and your usual 10% to 80% top-up could be done in around 40 minutes or so. On the subject of electronics, another thing that I appreciate in the Dolphin is BYD's decision to include the entire, fully kitted-out ADAS suite by standard.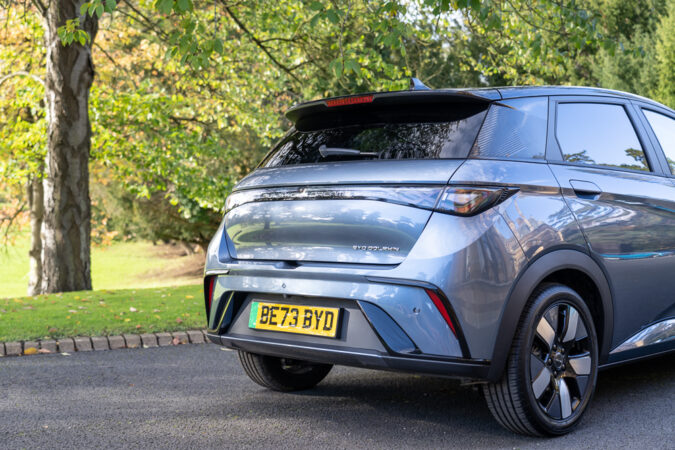 Therefore, across the entire trim range, including this top-spec Design trim, you'll get access to systems like adaptive cruise control, as well as front & rear cross-traffic alerts. Other than this, you'll also get blind-spot detection, lane-keep assist, lane-departure warning, traffic sign recognition, and more. For the price that's tacked on top of the BYD Dolphin, this makes it an ever-more attractive proposition in the market.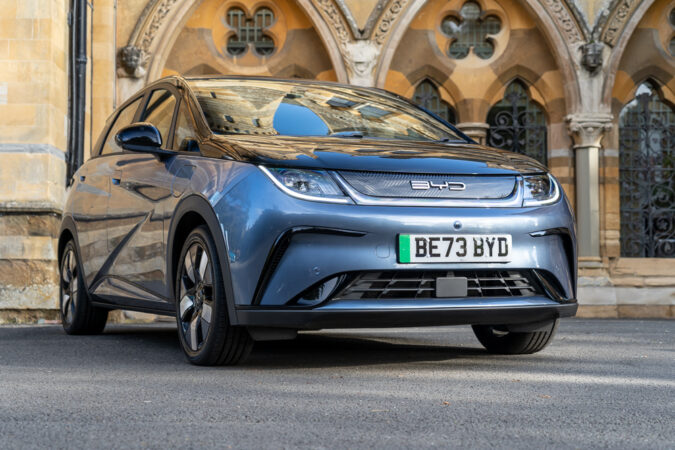 BYD Dolphin Design Cost
The BYD Dolphin range starts at £26,195 for the Active trim, but given that this trim level isn't yet ready for the UK market, the actual starting price would be £30,195 for the Comfort trim, while this Design trim here starts at £31,695. One vital factor to bear in mind is that there are no optional extras that you can spec for your Dolphin. So, make sure you pick the right trim level right off the bat that has everything you need.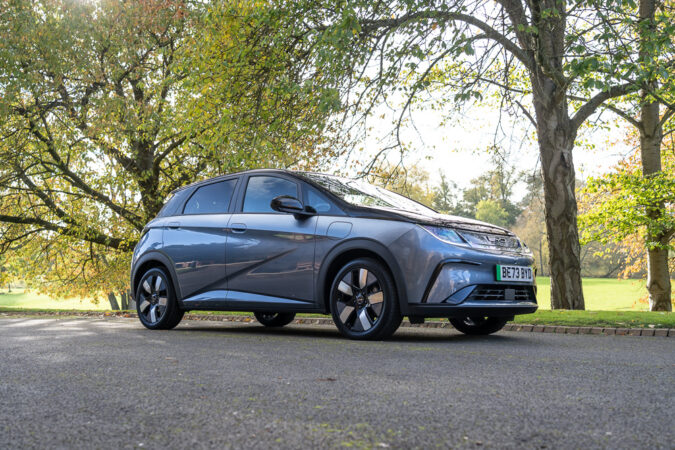 Between the trim levels that are available for UK buyers – the Comfort and Design – most of the differences are cosmetic. For example, the Design trim has a two-tone paint finish, contrasting the brighter colours on the bottom half of the car, while the upper half is painted in a darker grey or black paint. In addition, when you choose the Design trim, you're also gaining the tri-colour wheel finish, instead of just bi-colour.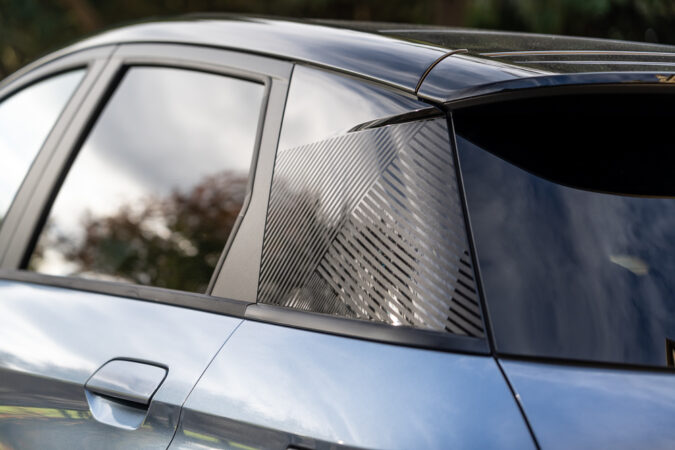 Besides that, the Design trim also gives you rear privacy glass. Looking past those cosmetics, and far more consequentially, the Design trim earns you a giant panoramic glass roof. This further elevates the airiness of the interior that much more. Furthermore, the Design trim nets you a wireless phone charging pad, too. Overall, the BYD Dolphin is certainly worth considering, given what you're getting as a package.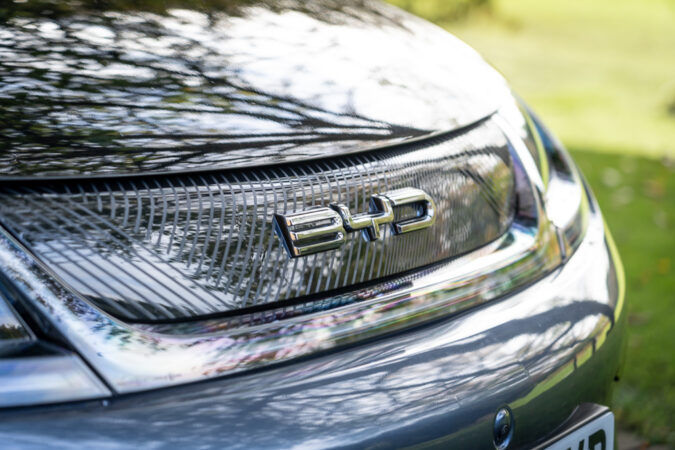 Verdict
The BYD Dolphin scores high marks in all vital factors that come into play when you're shopping around for a car, particularly an EV… Performance, comfort, practicality, technology, features, design, as well as the entire ownership experience. If anything, the only caveat that you have to consider is the brand itself. BYD, while they've grown by leaps and bounds over in China, there's still building the brand and sales/service infrastructure here.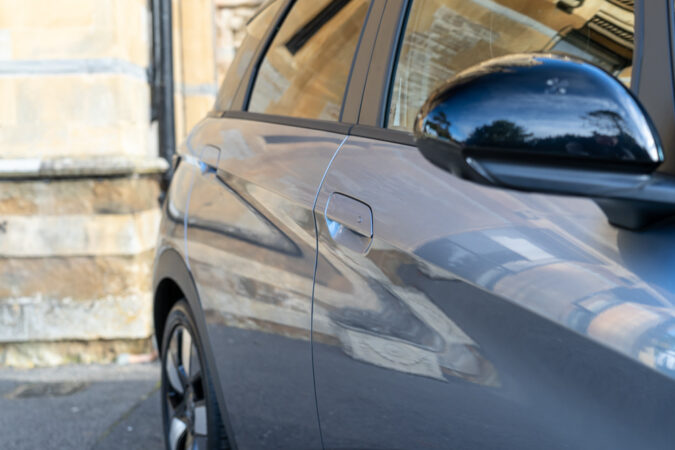 BYD is a new and currently unrecognised brand here in the UK and the rest of Europe. Yet, if their reputation over in the Far East is anything to go by, and especially when you take into account BYD's revolutionary batteries, which have gone into everything from other carmakers' electric vehicles, all the way to the batteries used in electronics like iPads, they've set themselves a really great foundation to work on for the long-term.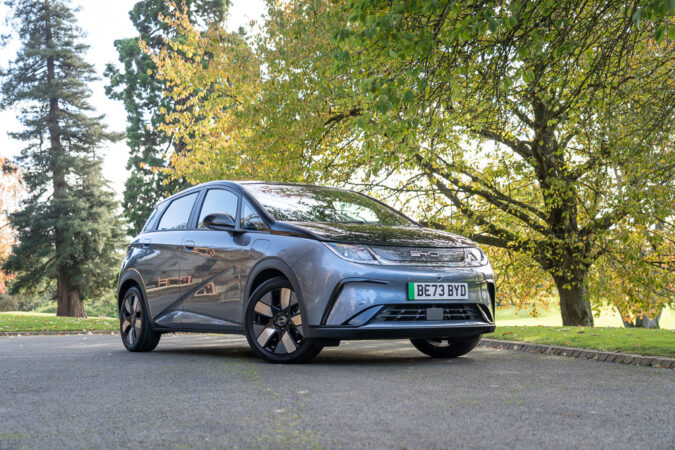 Specification
BYD Dolphin Design Specs

Price: £31,695
Engine: Single-motor, 60.4kWh battery
Power: 201bhp
Torque: 310Nm
0-62mph: 7.0 seconds
Top speed: 99mph
Weight: 1,658kg
Economy combined: 265 miles
CO2: 0g/km