For anyone looking for a capable, practical, and no-nonsense pickup truck, Isuzu's D-Max has always been one of the best options that you can get for the money. I've driven a handful of them thus far, and they've got a distinctive feel to them, even in more spartan options, like the D-Max Utility commercial truck that I drove barely a month ago. This time, however, I've gotten my hands on the nicer, posher V-Cross trim.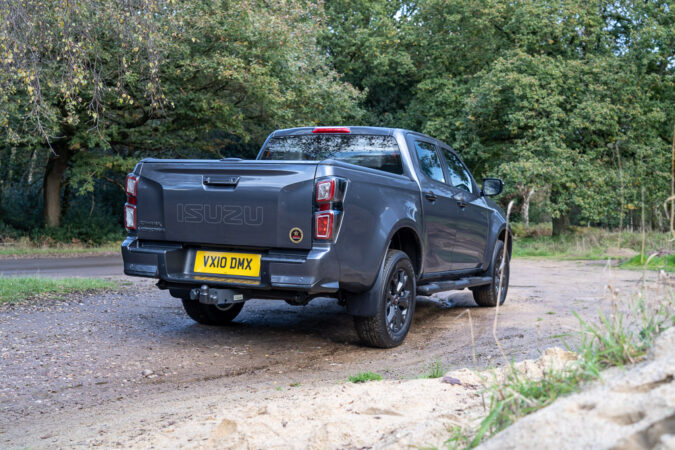 The D-Max V-Cross is no doubt more appealing to more folks out there than the niche, business-minded D-Max Utility work truck. Still, this doesn't mean that the V-Cross trim can't satisfy a hardier and much more adventurous lifestyle. With ample towing and payload capacities, a pretty torquey engine, a rear diff lock, a hardy 4WD system, and an improved chassis, the V-Cross is a fantastic all-purpose and do-it-all truck.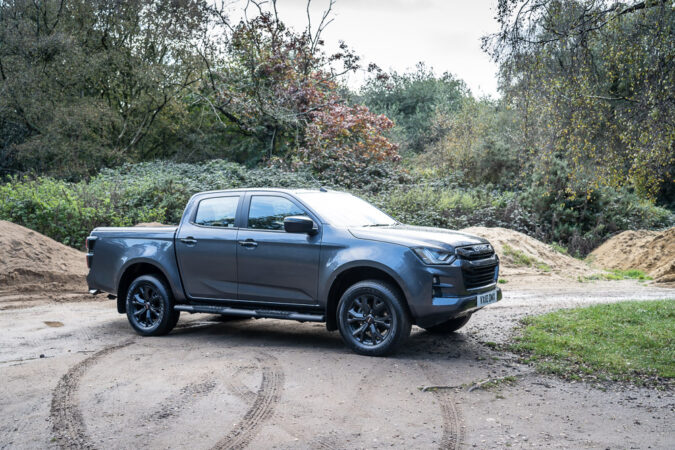 What Is The Isuzu D-Max V-Cross Auto About?
It's pretty easy to tell apart the Utility trim from this V-Cross here just by looking at it. The V-Cross is quite a bit nicer and more upscale, with painted bumpers, rather than the bare, unpainted plastic that I saw on the Utility. Moreover, this V-Cross has an integrated side step for easier ingress and egress, as well as 18-inch alloy rims instead of steel wheels. I do quite like this sportier, more muscular exterior trim.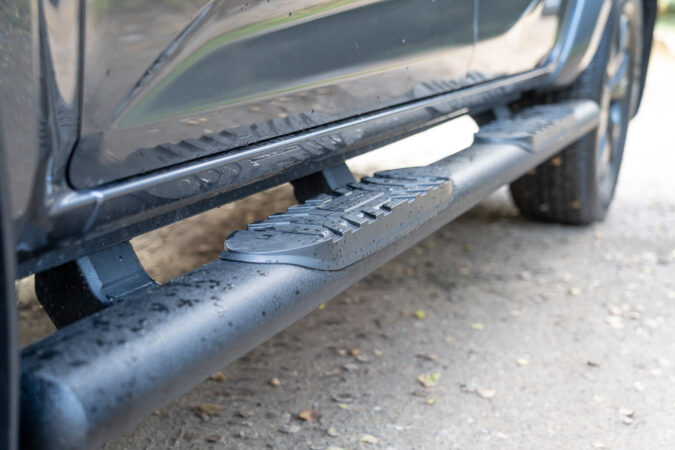 Another noticeable difference is the fact that the D-Max Utility that I drove not too long ago had halogen headlights. Meanwhile, the V-Cross here has more commonplace LEDs. One more thing that's installed on my V-Cross here is a rather nice Mountain Top roller shutter. This is a pretty neat inclusion to keep your truck bed secured and closed off, which is a must-have if you regularly keep any stuff back there.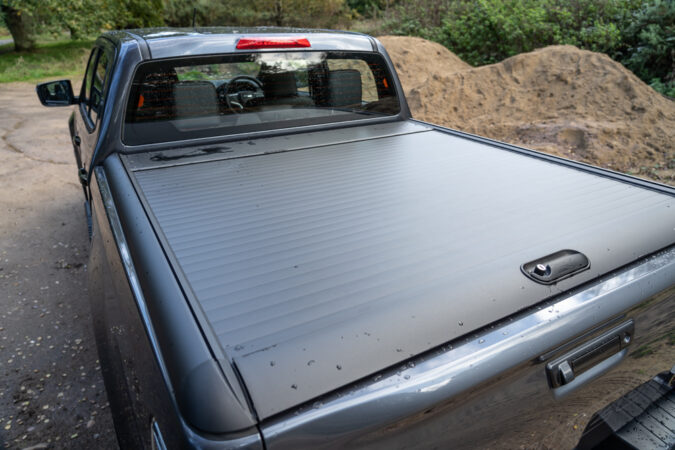 How Does It Drive?
Behind the wheel, the D-Max V-Cross feels identical to the Utility trim. In particular, despite it being an all-purpose truck for metropolitan urbanites and rural town folk alike, there's an unapologetic ruggedness, as well as its tough-guy hardiness to how it feels on the road. While there are trucks out there that could feel very car-like, the Isuzu D-Max (including the V-Cross) drives more like an old-school truck ought to.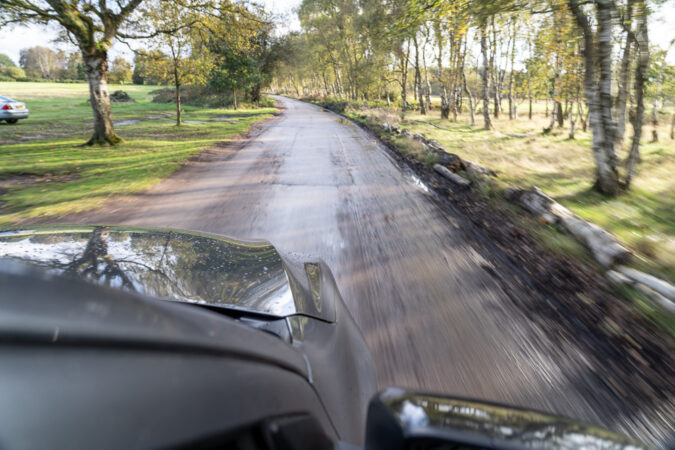 For starters, the D-Max V-Cross features Isuzu's awesome Shift-On-The-Fly 4WD (4-wheel drive) system. It practically allows you to more easily and quickly shift between 2H (2 High), 4L (4 Low), and 4H (4 High). In off-roading scenarios and making slight excursions off the beaten path, it works quite well. On top of that, unlike the Utility trim that I drove last time, the V-Cross here is fitted with rear differential locks.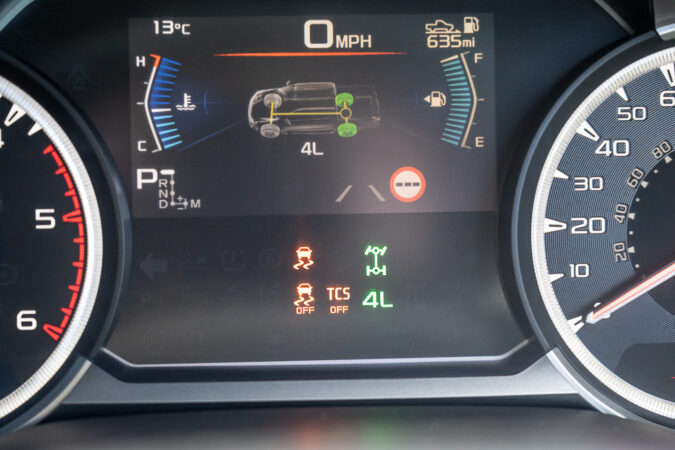 This enables you to lock the rear diffs for added traction, which can be very handy if you're stuck between a rock and a hard place while doing some off-road driving. Better still, the Shift-On-The-Fly 4WD and rear differential locks come as standard fitment on the D-Max V-Cross. The powertrain is also familiar with the Utility trim; a 1.9-litre turbodiesel inline-4 engine that cranks out a modest 164PS and 360Nm of torque.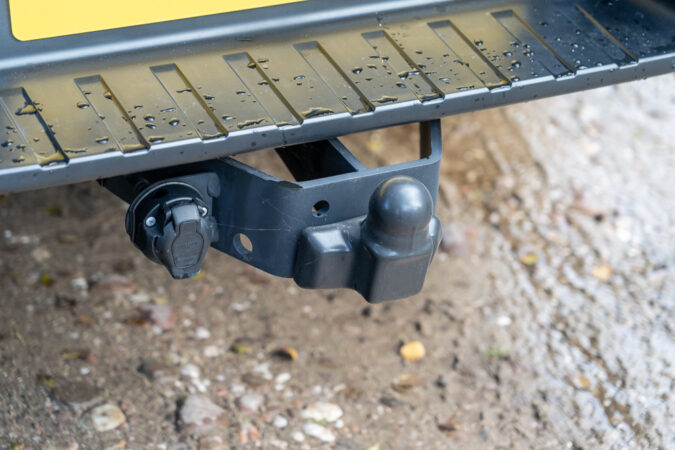 In my case, power is routed through a 6-speed automatic (the alternative is a 6-speed manual). Although, this powertrain pairing isn't the fastest or punchiest motor that I've driven. Yet, where it lacks raw power, the D-Max compensates with a torquey engine that's more than happy to tow and haul as much cargo as you can throw on the back. Speaking of, haulage is one aspect the D-Max has always excelled at.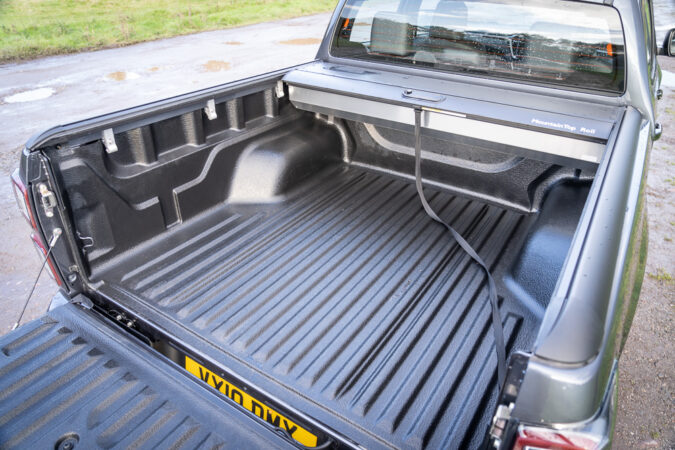 The V-Cross trim here has a respectable 3.5-tonne towing capacity and a 1+ tonne payload capacity (with the V-Cross automatic specifically, it's rated at 1,090kg). If you're towing and hauling a lot of stuff though, the D-Max (across all trim levels) features a speed-sensitive power steering system. It would lighten up at lower speeds for easier manoeuvrability, while it stiffens up at higher speeds for better controllability.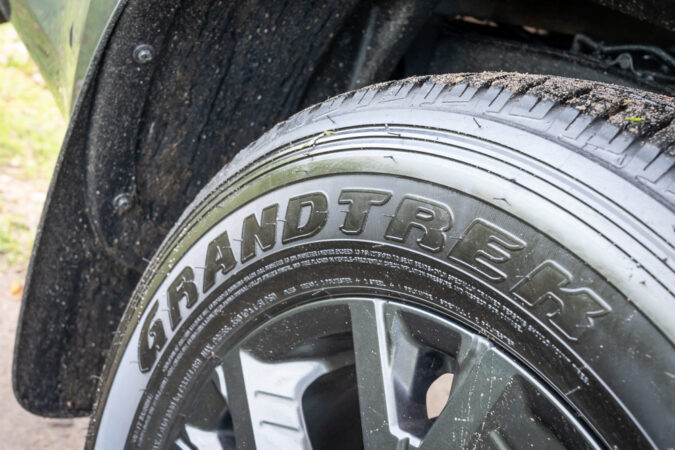 High-speed stability, off-road trekking, and on-road driveability are further enhanced thanks to the updated chassis design in this new D-Max generation. It's both stronger and more rigid than the outgoing one. For those who plan on going off-roading with their D-Maxes, there's a good amount of underbody protection, front to back. Elsewhere, the V-Cross continues to impress once you take a closer look at the cabin, too.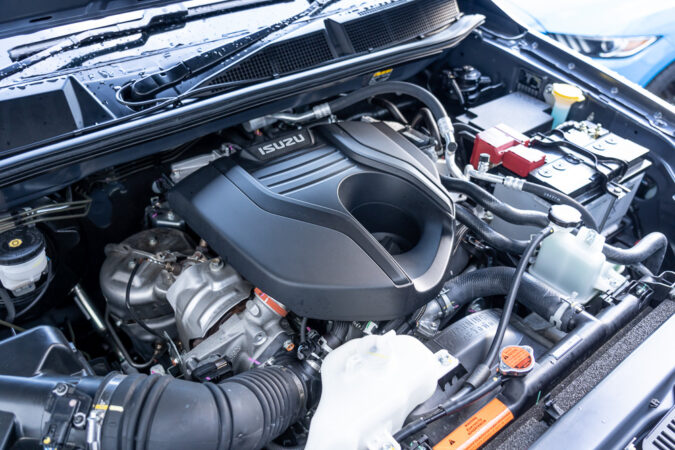 What Is It Like Inside?
The interior is another area that shows the most noticeable difference between the Utility trim and the V-Cross. Given that the V-Cross is Isuzu's top-spec D-Max trim, it features more nice-to-haves and quality-of-life improvements. This includes heated seats, and on the centre console, you'll also notice other creature comforts, such as an included front and rear parking sensor, as well as a rear-facing backup camera.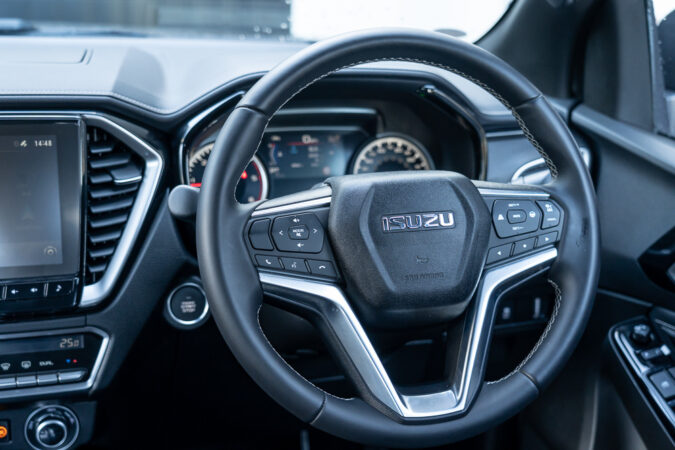 A bit further above that, you'll find that, unlike the more spartan D-Max Utility, the V-Cross trim does give you an actual infotainment system rather than a simple stereo head unit. The infotainment system here is one of the better ones that I've used. Aside from this, being the flagship Isuzu D-Max trim, the V-Cross will get you the larger 9-inch infotainment system, instead of the tinier 7-inch ones you'd get in lower trims.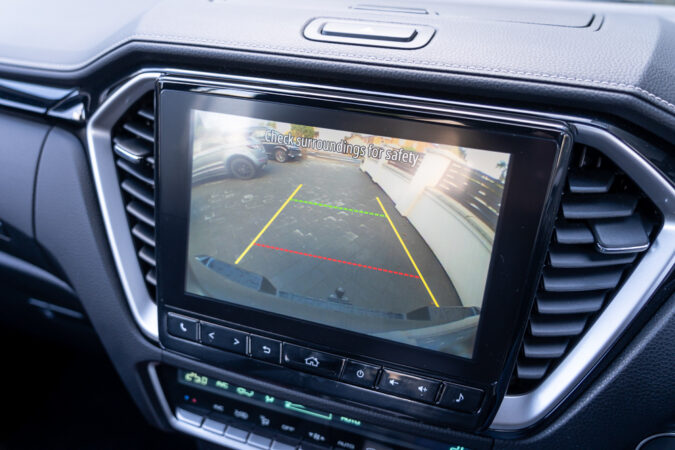 Plus, it comes with Android Auto and Apple CarPlay. Around the rest of the interior, you'll note additional luxury touches, such as leather seating front and rear, piano black trim, and squishier upholstery, overall. It's a decently nice place to spend time in, I find. The one familiarity with the Utility trim thus far is its 4.2-inch semi-digital gauge cluster, which I think is perfectly usable and legible enough for what you need.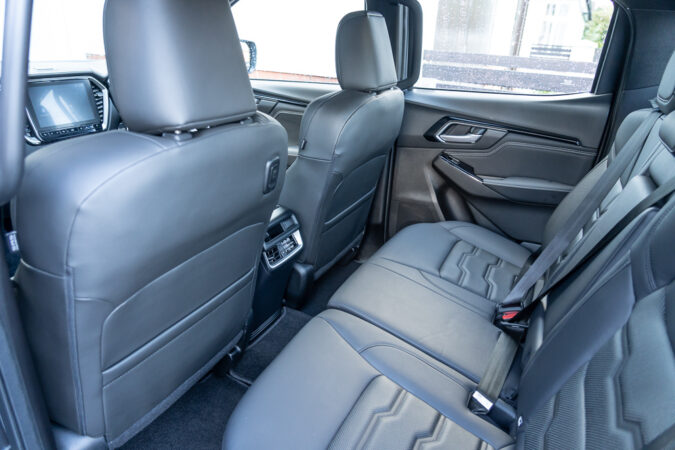 The Experience
I mentioned in my D-Max Utility review that it lacks some of the ADAS suites and systems that the higher-spec D-Maxes come with. Well, now that I've had the chance to drive the top-level V-Cross trim, indeed, it does come with extra driver aids and active safety systems that are much appreciated and level up the D-Max up a notch. Among them include forward collision warning and autonomous emergency braking.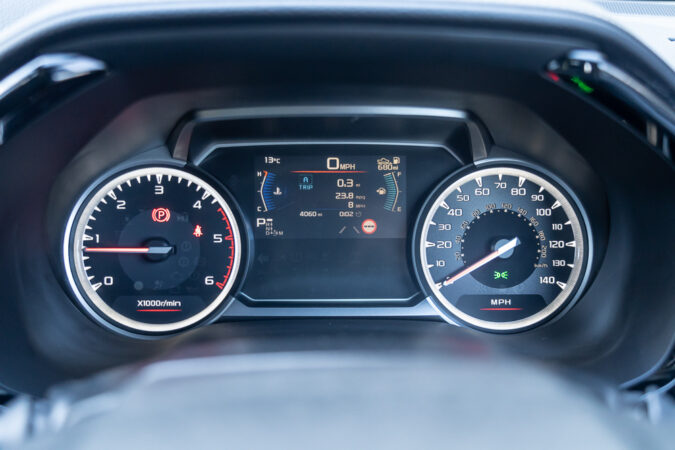 Additionally, there's a traffic sign recognition system, lane departure warning & prevention system, and a blind spot monitor, as well as a rear cross-traffic alert. Be diligent, however, that transmission options will make a difference. If you opt for the automatic variant rather than the manual (like this one), you can get access to the adaptive cruise control, lane-keep assist, and a pedal misapplication mitigation system.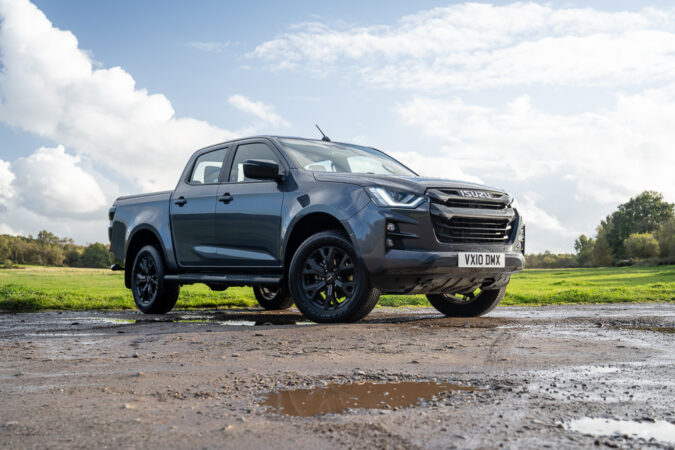 Furthermore, to make driving around in your D-Max V-Cross a tad easier, you'll get a trailer sway control system. I'd argue that this is a must-have feature for anyone who tows a lot. Besides that, you'll get a hill start assist system and a hill descent control feature. As a whole, I commend the fact that Isuzu includes a lot of advanced driver aids and safety systems as default options, instead of locking them as options.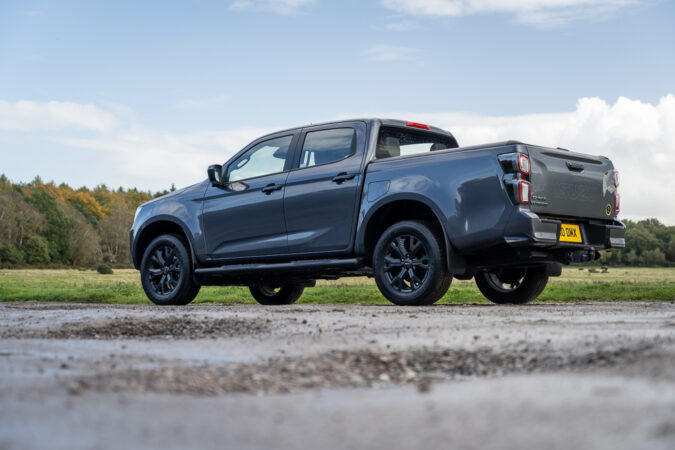 Isuzu D-Max V-Cross Auto Cost
The Isuzu D-Max V-Cross trim usually starts at £34,279 for the manual version, while mine here, with the automatic transmission, is a smidge higher, at £35,779. This is a really good price for what you're getting. It's an attractive package, when you consider the extensive 5-year (or 125,000-mile) warranty, as well as the included 5-year UK & EU roadside assistance, and the lengthy 12-year anti-corrosion warranty.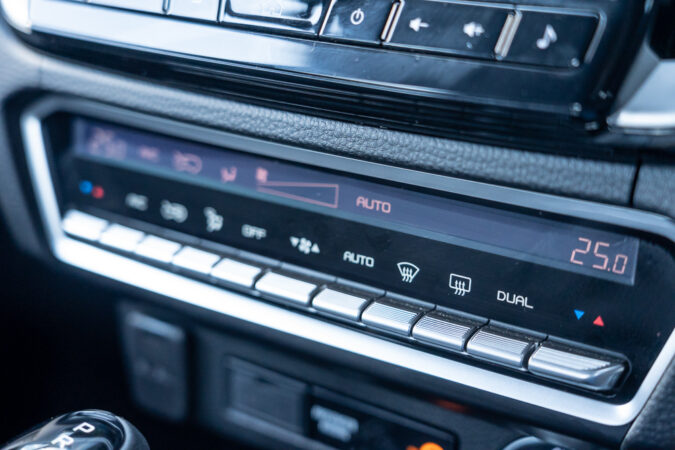 There aren't many optional extras, either. Most of the equipment on the Isuzu D-Max V-Cross is fitted by default, as standard. The only extras that you'll have to think about are the special paint finishes, which are going to set you back £500 for each option. When it comes to bang-for-buck and value for your money, D-Maxes have long been one of the best alternatives on the market, and it's nice to see this return.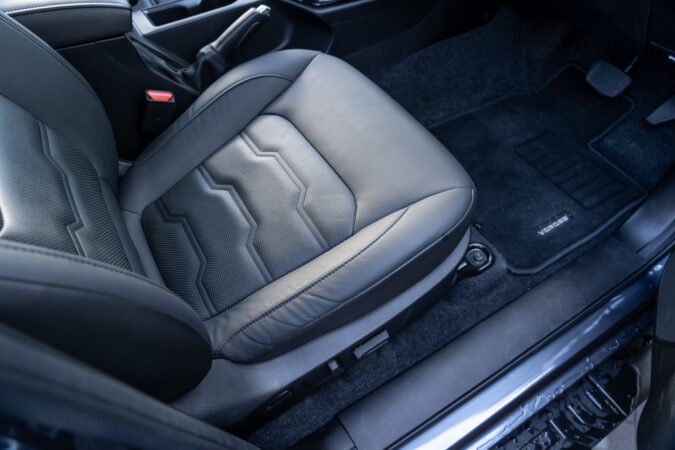 Verdict
Arguably, there are nicer pickup trucks for the same cash as the Isuzu D-Max, such as the Ford Ranger and the Toyota Hilux, not to mention the VW Amarok. They come with more refined creature comforts, as well as modern niceties and contemporary luxuries. But, when it comes to that robust, rugged feel and back-to-basics trucking, the Isuzu D-Max stands as a really unique and compelling proposition among the rest.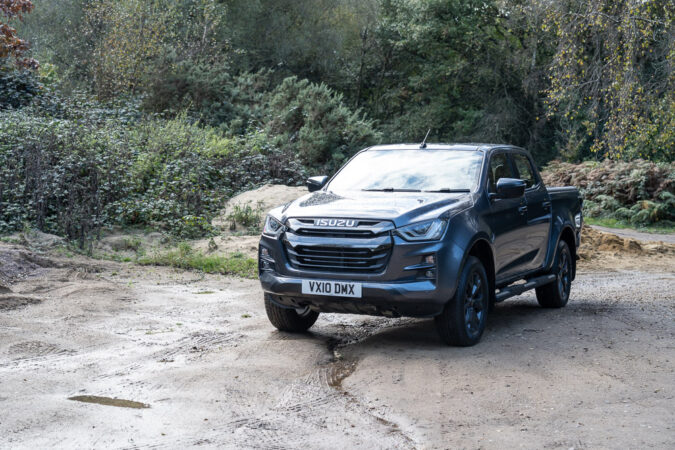 For where it really matters when it comes to how you'd use a pickup truck, the Isuzu D-Max (particularly, a V-Cross one) excels spectacularly. The 4WD system and rear diff locks are awesome additions for hardcore off-roading and slight off-road excursions. Furthermore, with its torquey engine and hardened chassis, the high payload and towing capacities will be welcomed highlights for folks who frequently tow and haul.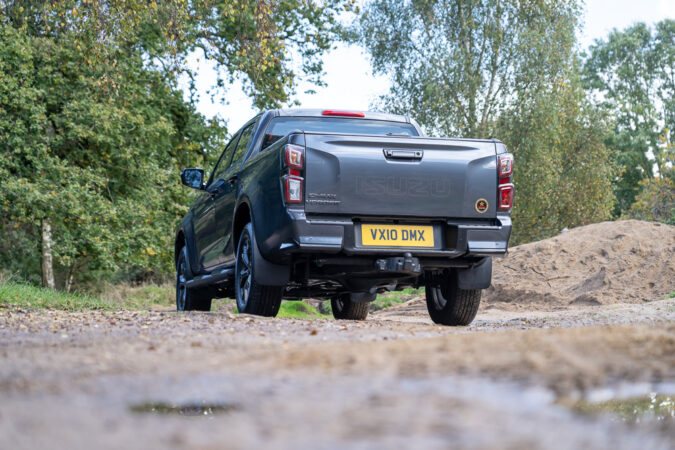 In addition, unlike the more basic Utility trim, the V-Cross is much friendlier and up-to-date when you step inside, with a proper infotainment system, leather seating, and a wider array of driving aids and safety kit to keep watch over you out on the open road. With that in mind, for would-be truck buyers, the Isuzu D-Max V-Cross remains a fantastic pickup truck and appealing bundle that's well worth considering.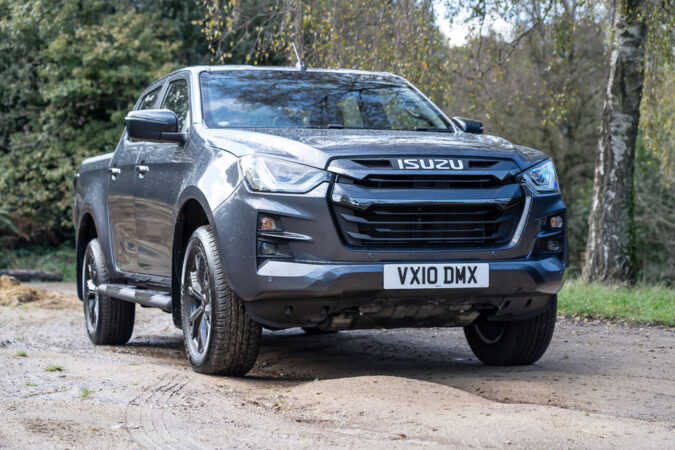 Specification
Isuzu D-Max V-Cross Auto Specs

Price: £35,779
Engine: 1.9-litre turbo-diesel inline-4
Power: 162bhp
Torque: 360Nm
Transmission: 6-speed automatic
0-62mph: 13.0 seconds
Top speed: 112mph
Weight: 2,010kg
Economy combined: 30.7 mpg
CO2: 241g/km
Author: Paul Hadley