In the past, I've looked at and have driven a handful of the all-purpose and versatile models of the Isuzu D-Max before. Not only have I experienced the normal all-purpose variants, but I've also had the chance to drive the more extreme D-Maxes besides that, like an arctic truck conversion designed to survive the harshest and chilliest parts of the globe. Today, though, we have something much more down to earth.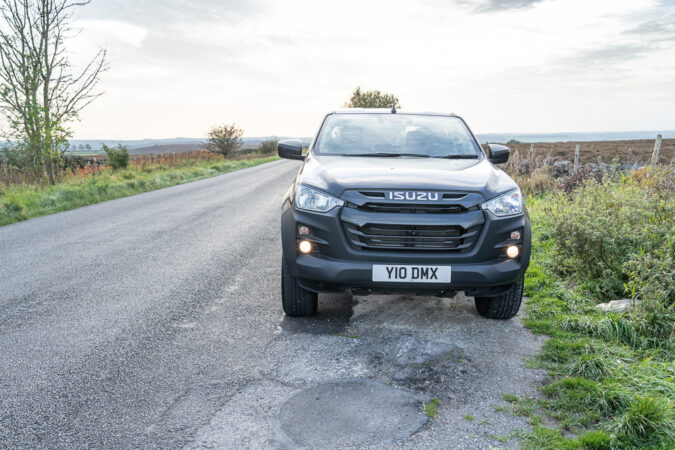 I've since had a chance to get behind the wheel of the utilitarian D-Max; the working men's and women's dependable commercial work truck, the D-Max Utility. This is the sort of ute or pickup truck that's usually bought by business owners, employing entire fleets of D-Max Utility trucks to ferry about cargo and folks reliably, speedily, and easily. I picture this being used in worksites, farms, or even used for deliveries.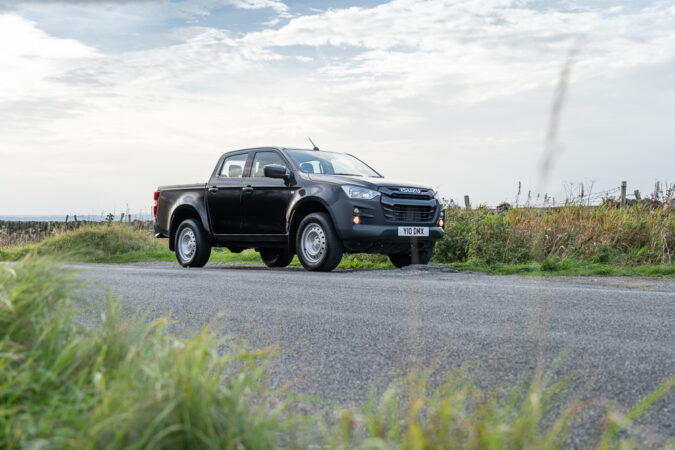 As such, just like any other commercial vehicle, the D-Max Utility doesn't feature much in the way of your usual creature comforts that the regular, pedestrian D-Max might offer. Thus, it comes with steel wheels, halogen lights, a barebones interior, no satnav system, and corners cut to get the price down. Still, that's not to say that a commercial truck can't stand out from the rest, so why should you consider a D-Max Utility?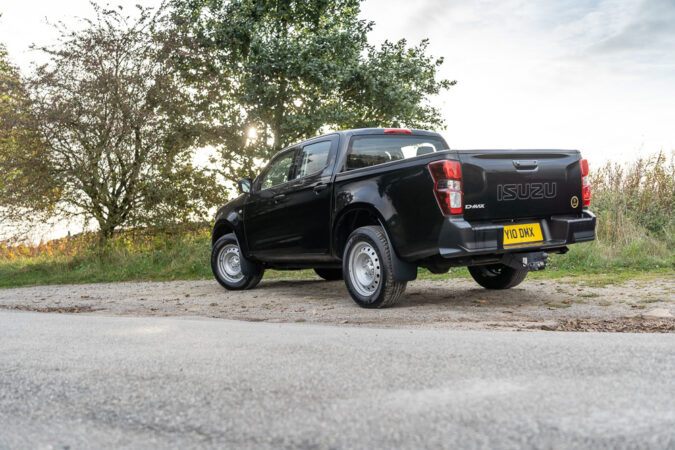 What Is The Isuzu D-Max Utility 4×4 Double Cab About?
Well, there's a good reason why the D-Max (Utility or otherwise) remains one of the most popular trucks in the UK and in other parts of the world. But, we'll get to that in a minute, and first off, let's look at what you're getting. For starters, the easiest way to tell apart a D-Max Utility from the non-commercial variants is just by looking at it.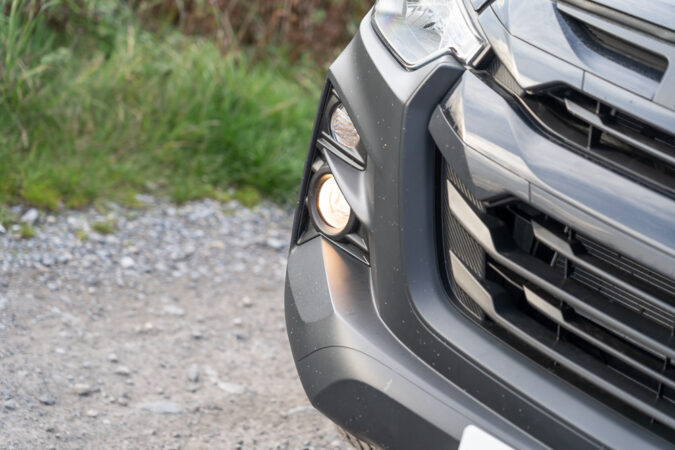 Those 18-inch steelies are a clear giveaway, not to mention the abundance of black plastic cladding with its exterior trim. The most prominent areas are its front and rear bumpers, side skirts, mud flaps, and the side mirrors. For a commercial truck like this D-Max Utility, it deserves a hard-wearing bodywork, as it'll no doubt take on use and abuse without a fuss, and you needn't worry about dents or scratches.
This is another key benefit of these hard rubber and plastic trim pieces, and it's in their ability to absorb light scratches and bumps without significant damage, which could be restored or repaired more easily. It'll also clean more handily, so all that muck and grime won't diminish the sheen of your truck just yet. Looking around, you'll find other signs that the D-Max Utility is by no means a leisure or luxury car.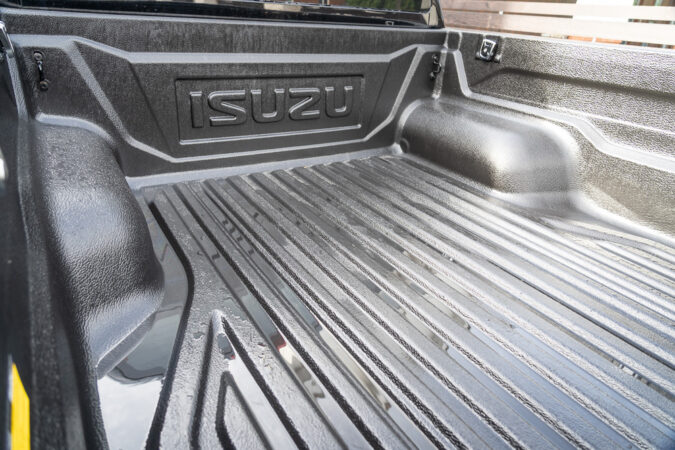 Around the back, there's a really hardy bed liner surface that ought to handle ferrying around cargo like building materials or farm machinery without scratching easily. That truck bed even comes with a set of rock-solid mounts for tying down any loose items in the back, too. Even when you peek underneath a D-Max Utility, you'll notice little touches like a skid plate and further underbody protection, as well.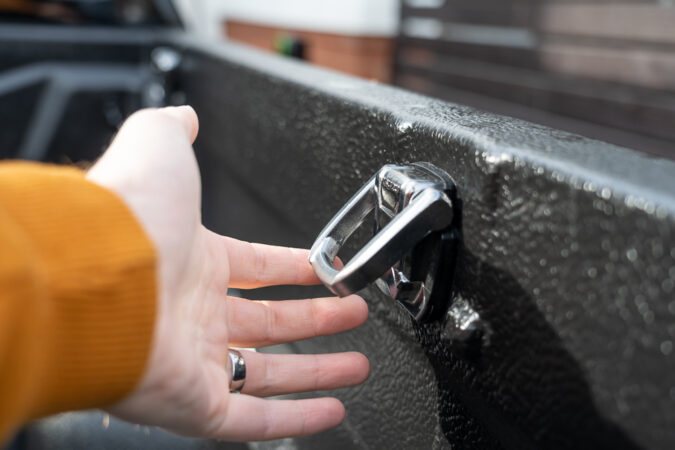 How Does It Drive?
While the Utility trim might stand out appearance-wise compared to its other Isuzu D-Max brethren, it's powered by a familiar 1.9-litre diesel inline-4 engine. This powertrain is the definition of the little engine that could. It only has 164PS (or around 162hp), albeit that's paired with a respectable 360Nm of torque, and it has a top speed of 112mph, with a gentle 0-62mph of 12.7 seconds. Not bad, but nothing to write home about.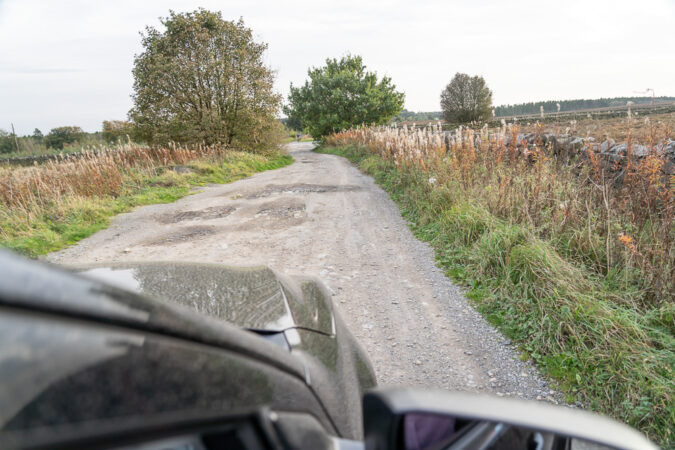 Nonetheless, despite all these modest on-paper performance figures, the D-Max Utility has an impressive braked towing capacity of 3.5 tonnes and a handy 1.1-tonne payload capacity. I've noted before that this 1.9-litre Isuzu engine has a very similar feel to them. When firing it up or when you're accelerating, it has this odd rattling tractor-like sound to it, in addition to a very heavy lorry-like feel, but in a good way.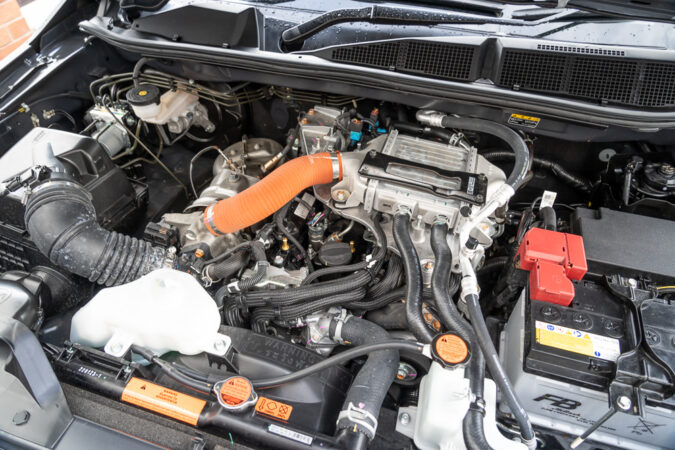 It feels like an engine that's very eager and confidence-inspiring to move a bunch of cargo or tow a heavy trailer. Moreover, given that this engine has historically been a pretty reliable and dependable workhorse of a motor, it makes it even more compelling than a commercial powertrain when combined with that great towing capacity and pulling power from its torquey engine. This engine then, gets a solid thumbs up.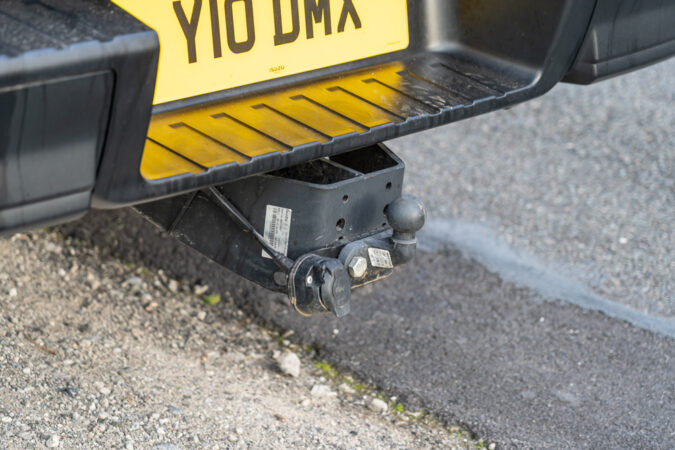 Elsewhere on the D-Max Utility, the suspension is basic, and it lacks the level of damping or softness that the higher-end D-Max trim levels enjoy. Therefore, you do notice bumps, potholes, and slight undulations a bit more than usual. Other than that, the 6-speed automatic transmission is a bit lazy on the gear shifts.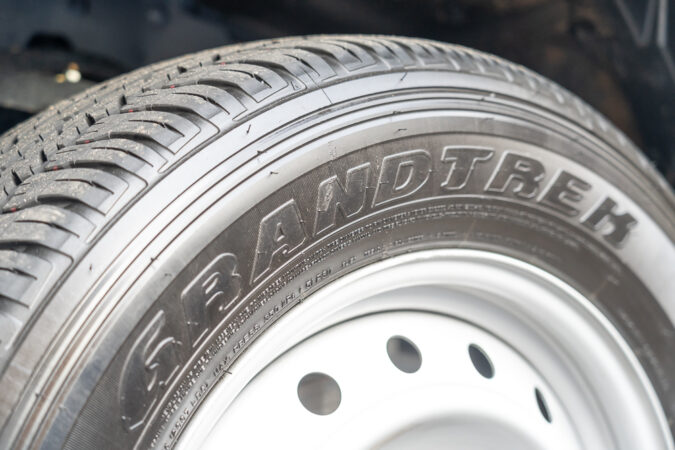 Still, the transmission is good enough for day-to-day driving, and overall, behind the wheel of the D-Max Utility, you do feel like you're hauling around a hefty, substantial, and significant vehicle. I do think it's a satisfying feeling, as though you're getting serious work done anytime you get on the road, even if you'd only use this for commuting around town. Another noteworthy inclusion here is the 4-wheel drive system.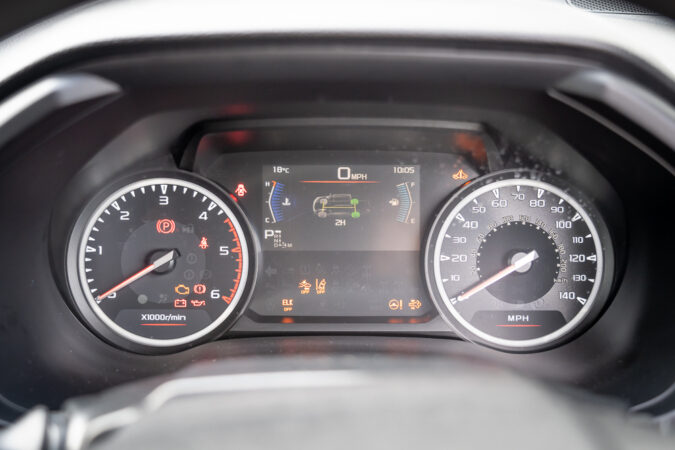 Thus, when you do need to get off the beaten path, it's nice to know that the D-Max Utility comes with a highly capable four-wheel drive system. Better still, it comes with Isuzu's Shift-On-The-Fly feature, which allows for quicker and easier transitions between select 4WD drive modes. That includes 2H (2WD high), 4H (4WD high), and 4L (4WD low).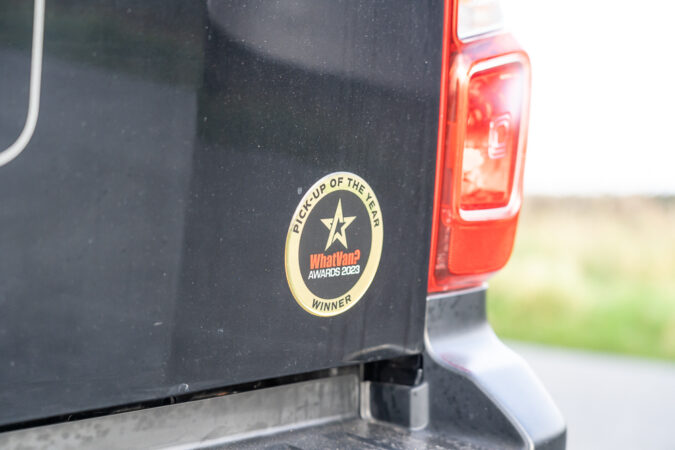 What Is It Like Inside?
Further driving home the practical, utilitarian, and no-nonsense character of the D-Max Utility, it doesn't come with a full-blown infotainment system or even satellite navigation. Instead, you get a basic Pioneer radio, with simple AM/FAM and DAB broadcasting, as well as Bluetooth pairing if you'd want to listen to your Spotify playlist while on the move. The D-Max Utility here also skips out on climate control.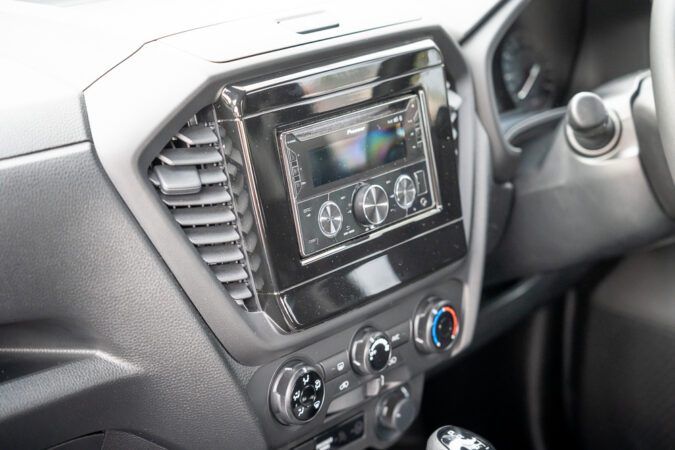 In its place, there's merely a simple and back-to-basics heater and air-conditioning unit. Given that the D-Max Utility trim is the entry-level trim option, you'll also notice a lot of blank switches and buttons for the advanced features and optional extras that are available in the higher-spec trims. On the centre console, you could even spot the rotary dial for your 4WD drive modes, and this is where the diff locks would be, too.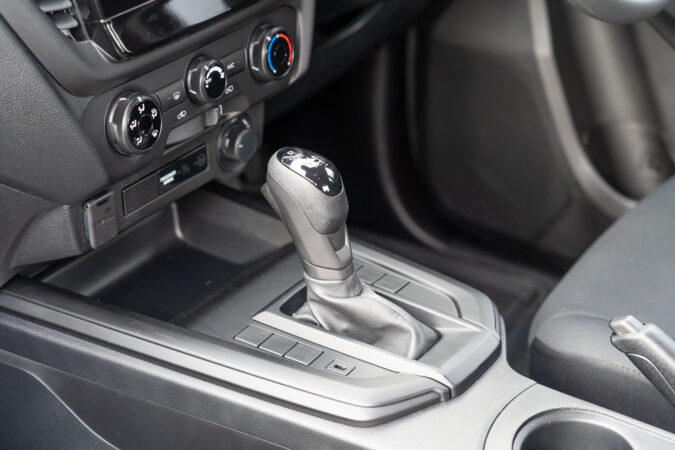 Otherwise, the rest of the interior in the Utility trim is fittingly hard-wearing, ideal for working men and women to pile on without worrying about carrying mud on their boots. The floor mats are these hard rubber-vinyl pieces that could easily be removed and hosed down when you need to clean them, while the rest of the interior is lined with hard plastics and tough fabric upholstery. They're robust and can take a beating without showing wear.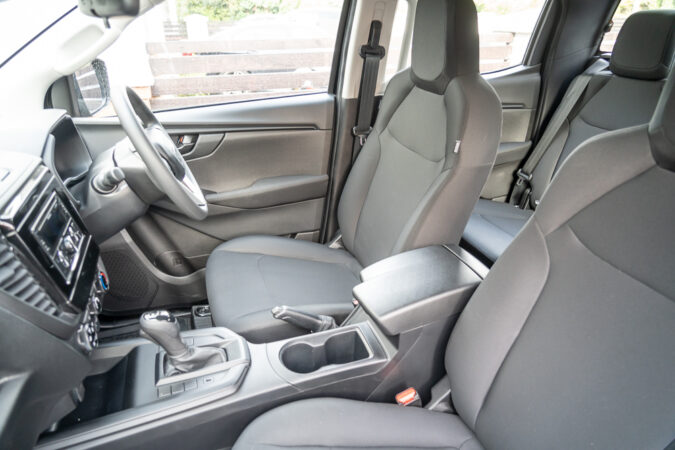 Plus, being a double cab – like the one I have here, though a single cab model is also available – means I'd be able to bring along additional passengers, as well. Moving on to the driver's point of view, in contrast to the basic multimedia and radio, the D-Max Utility does come with a semi-digital instrument cluster. Its twin analogue gauges flank a simple 4.2-inch display, detailing a healthy amount of vehicle or driving data.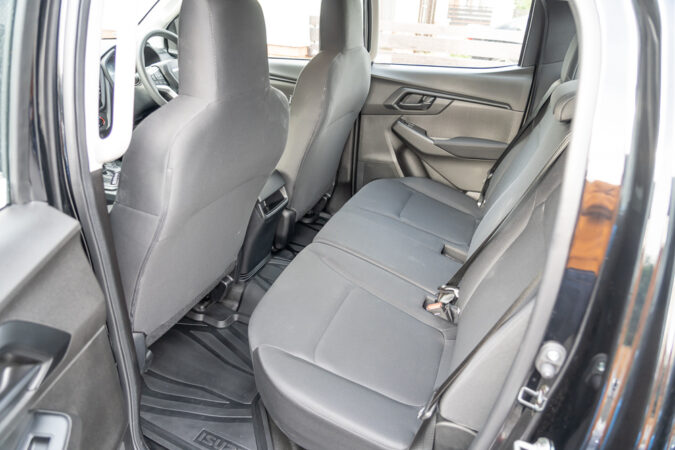 The Experience
Another big plus point for the D-Max Utility is that despite the extensive budget-oriented design choices and fitment that we've seen so far, it surprisingly comes fitted with a decent number of advanced driving aids and safety systems onboard. Moreover, Isuzu even bundles all of the systems below by default. Yet, it's worth mentioning that the higher-spec D-Maxes could be optioned with additional ADAS systems.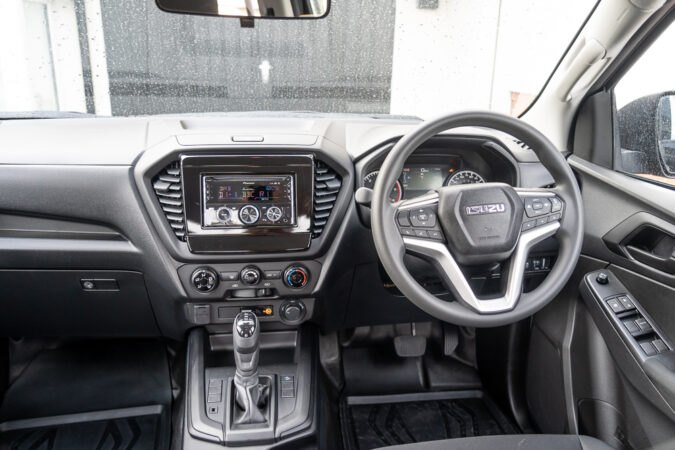 So, what do you get in this Utility trim? Well, you get a cruise control system, alongside forward collision warnings, autonomous emergency braking, traffic sign recognition, and lane-keep assists. You also get a lane-departure warning, a blind-spot monitor, and a rear-cross traffic alert. As for the nice-to-haves that you get to make driving and navigating around a tad easier, there's a trailer sway control system and a start-stop system.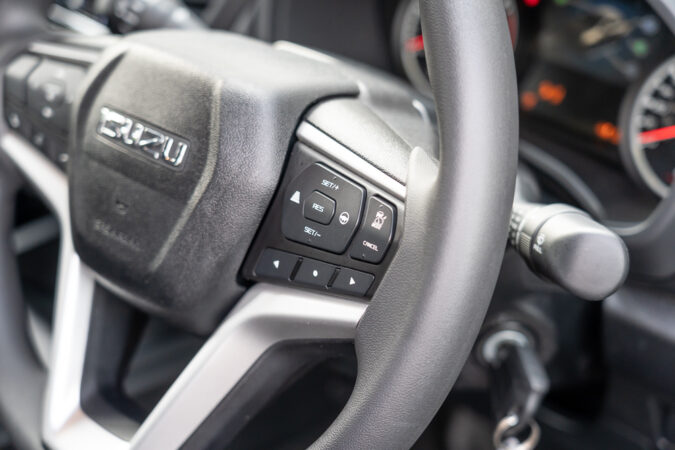 Aside from that, you also get a hill-start assist mode and a hill-descent control mode. Although, I do think that it's still missing what I consider to be must-haves in any new car, such as a backup camera. While it's equipped on the non-commercial trim levels, it's not present here. I'd argue it's a necessity in a large truck and it does make it easier to drive or manoeuvre around, even if visibility here isn't really an issue.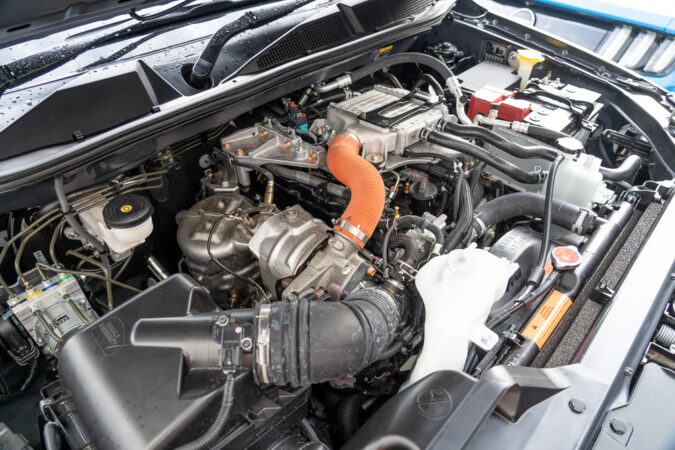 Isuzu D-Max Utility 4×4 Double Cab Cost
The Isuzu D-Max Utility 4×4 Double Cab range starts from £27,429 for the manual variant, or £27,929 for the manual model with diff locks, whereas the one that we have here, featuring the automatic gearbox is a more premium £28,929. Personally, I'd recommend spending the extra on the automatic one, as it does make it more usable, daily driveable, and more effortless to drive around compared to the manual.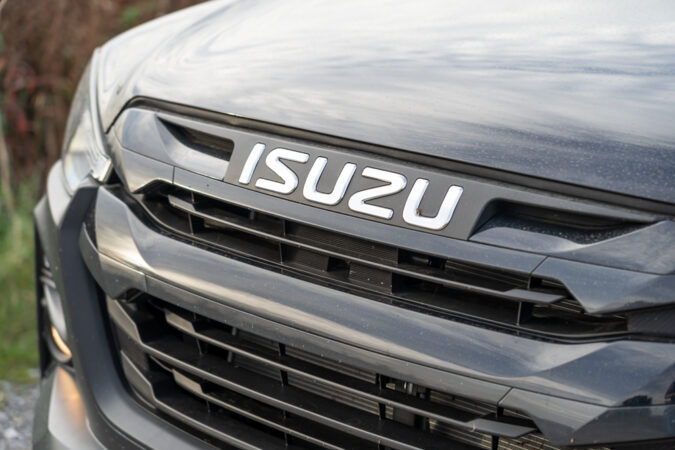 Plus, for a commercial truck that's typically used to move about hardworking men and women, and more so at the end of a busy work day or a late night shift, the automatic D-Max Utility is just far friendlier and easier to work with than having to row through a manual gearbox on every commute. Depending on your needs, there are other Utility variants as well, like a single cab or a 4×2 model, if you don't need 4WD.
Verdict
The market for commercial vehicles here in the UK is ever-expanding and with so many options to choose from, how does the Isuzu D-Max Utility make its mark? Well, when you remove the abundance of vans as well as 2WD vehicles from the equation, the D-Max Utility is among the handful of 4×4 commercial trucks that you can buy. The other top picks are the Ford Ranger and Toyota Hilux pickups, to name a few.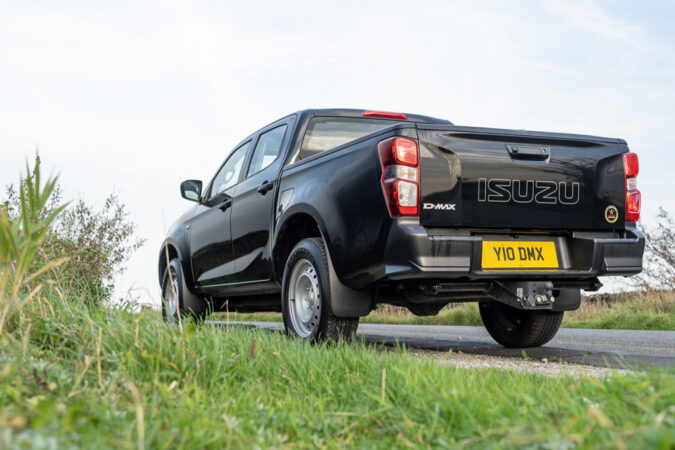 When looking at the respective prices and capabilities, the D-Max Utility is a very competitive alternative, and one which offers some noteworthy features. In particular, Isuzu's inclusion of a robust ADAS suite, as well as that long-lasting and dependable 1.9-litre diesel engine. For a work truck, you can even get some decent fuel economy figures from it too, not to mention its great pulling power and towing capacity.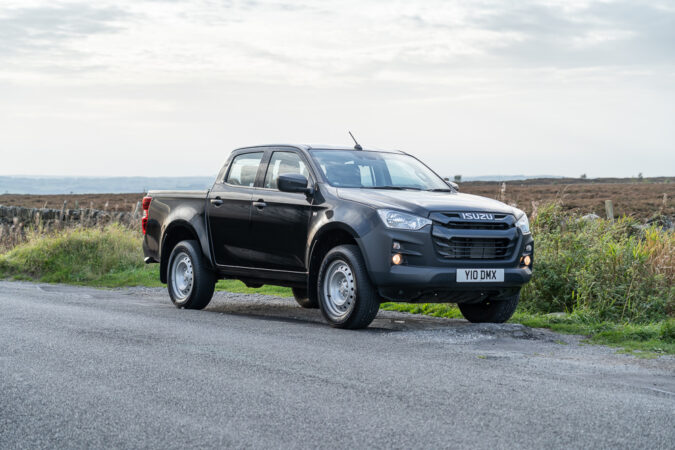 While I do remiss that Spartan interior and lack of a backup camera, it's an easy-going and hard-wearing truck to spend time in and commute with day-to-day without needing to baby it and worry that it'll show any wear and tear all too soon. As a versatile work truck that'll happily take on any job that you throw at it, Isuzu's new and updated D-Max Utility is among the best commercial vehicles that you'll find today.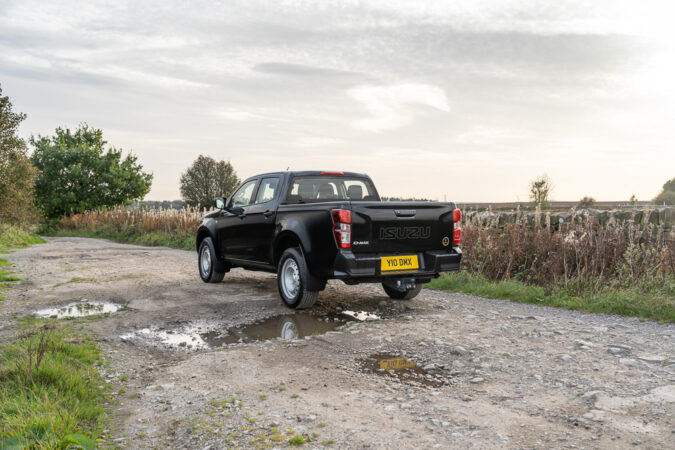 Specification
Isuzu D-Max Utility 4×4 Double Cab Specs

Price: £28,929
Engine: 1.9-litre inline-4 diesel
Power: 162hp
Torque: 360Nm
Transmission: 6-speed automatic
0-62mph: 12.7 seconds
Top speed: 112mph
Weight: 1,985kg
Economy combined: 33.6mpg
CO2: 219g/km
Author: Paul Hadley