For quite some time now, Kia's Sportage has always been one of the best go-to crossover SUVs for pretty much anything and anyone. If you need a comfy and easy-going daily driver… Get a Sportage. If you want a practical and versatile family car… Get a Sportage. If you need a simple vehicle to get you from A to B… Get a Sportage. There's a familiar pattern emerging here, and we're seeing it with this new one, too.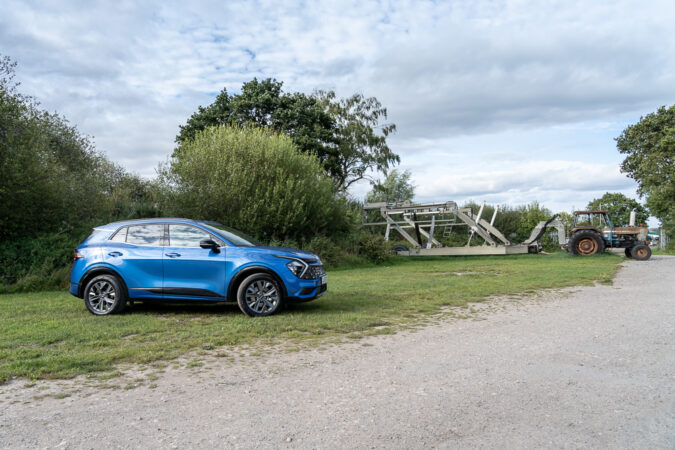 As of 2022, Kia has launched the new, fifth-generation Sportage. With this new platform, there comes new everything, including electrified powertrains, upmarket upholstery, and a renewed focus on tech. So, what does this mean for the Kia Sportage, as a whole? Is it still that capable do-everything-mobile that won our hearts for the last nearly 30 years? And what about the Kia Sportage Hybrid, that we're driving here?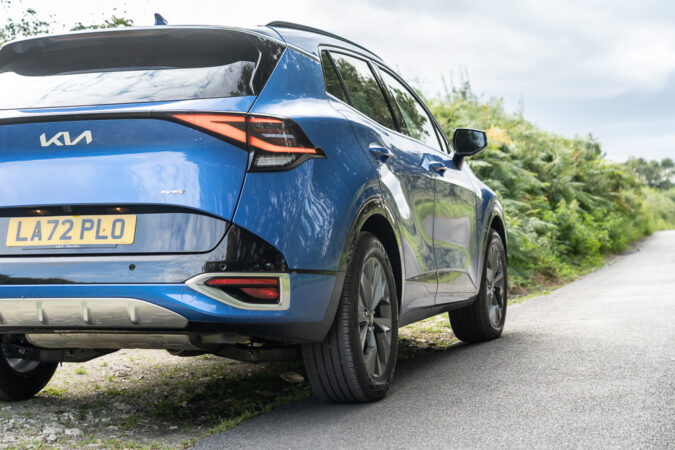 What Is The Kia Sportage HEV GT-Line About?
For the UK market, this updated Kia Sportage can be had with four distinct powertrain options. The top-of-the-line Sportage features a plug-in hybrid (PHEV) powertrain, which we drove and reviewed about a year ago. Meanwhile, the Sportage that we're looking at here comes with a self-charging hybrid (or "HEV", for short). Elsewhere, you could also get it as a mild-hybrid (MHEV), or a standalone petrol engine.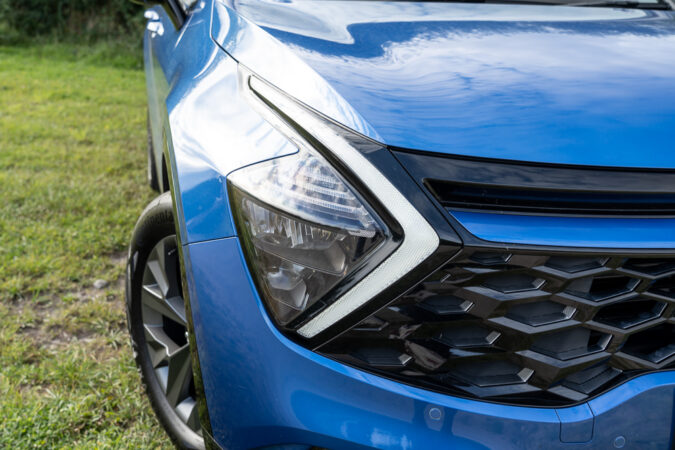 Regardless of whichever propulsion method you choose though, this new Kia Sportage is quite a departure from the old one. For starters, there's the way it looks. Compared to the old Sportage, this new generation carries a bold and aggressive design. The front end is where you'll notice the most radical changes. It now has a sporty lighting signature, which actually does illuminate the road ahead quite well.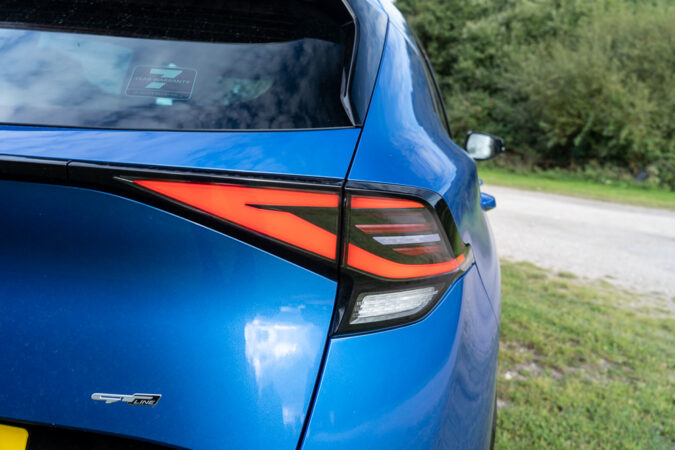 This then flanks a massive new front grille – which Kia pens as the "Tiger Shark" grille. And, moving on to the rear, you'll also note the new taillight design, as well. Heck, even those sidewalls of the Continental tyres around the 18-inch alloys have a unique diamond pattern on them. It's a small touch, but it aids in making the Kia Sportage appear even sleeker and more modern, while also helping it to stand out a bit more.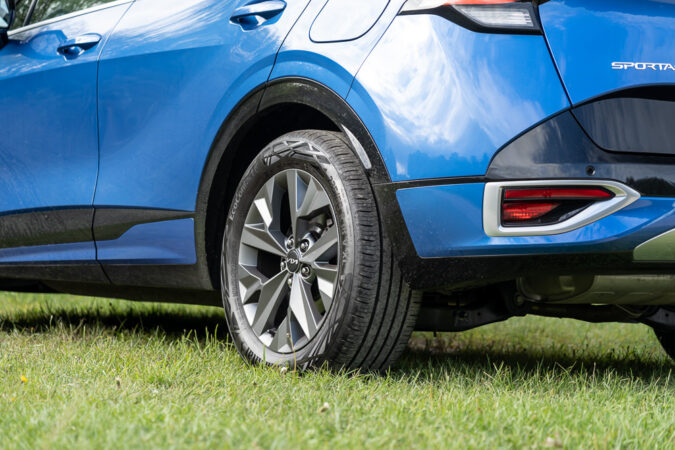 How Does It Drive?
No doubt one of the most impressive elements about this new Kia Sportage is the aforementioned hybrid powertrain, and the subtlety and smoothness in how it operates. Essentially, the self-charging hybrid here pairs a 1.6-litre inline-4 petrol engine with a 44.2kW electric motor and a 1.49kWh battery. This system is so subtle, in fact, that if you've never driven a hybrid before, you might've not noticed anything odd.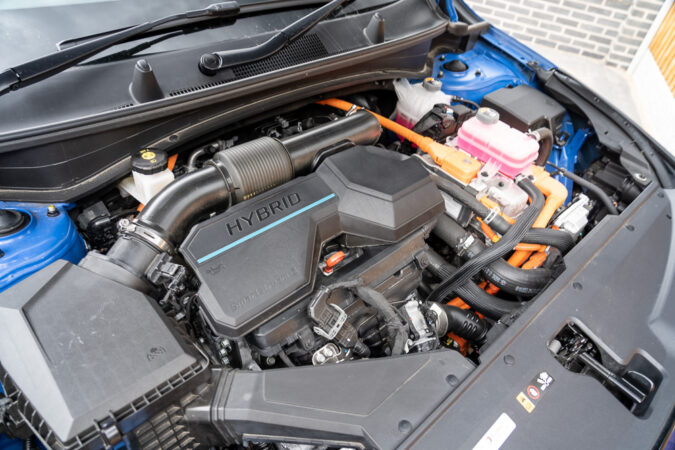 That's the beauty of cars like this Sportage Hybrid, which helps to ease folks who've previously come from ICE vehicles, before they move on to more radical plug-ins and all-electric cars. The latter certainly takes a bit of getting used to. On the flip side, this Sportage Hybrid makes it pretty hard to tell when the engine is cutting in, or if the car is being powered by the electrified elements alone… Which is a very good thing.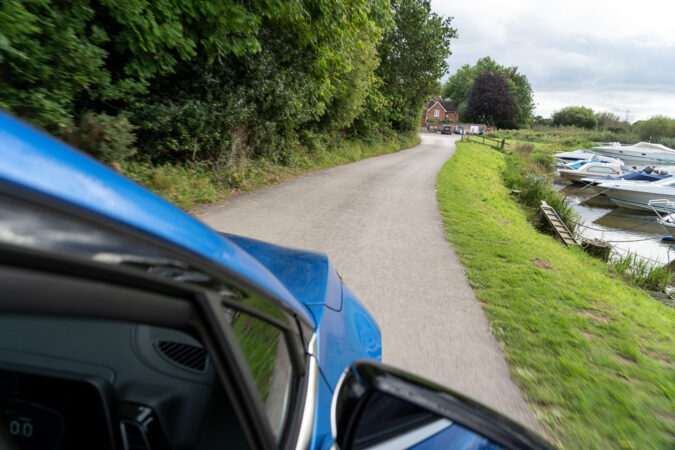 Most of the time, it's seamlessly being driven on and off the battery and electric motor to help propel you when the engine isn't really needed. Then, the ICE only kicks back in when a surge of power is required. As an example, when you're trying to overtake on the motorway or accelerate rapidly from a stop – these are the moments when the engine needs to complement or take over entirely from the electric motor.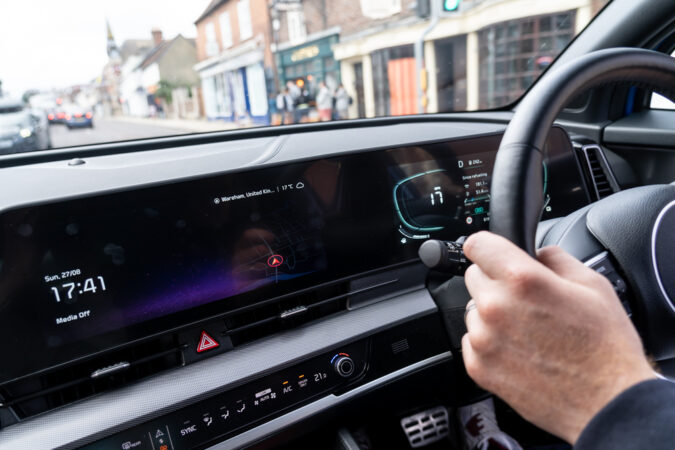 However, when you're slowly cruising about town, or when you're idling in traffic or are coasting to a stop, the Sportage Hybrid is mostly being driven by the electrified side of things, rather than the engine. The key benefit here is very low tailpipe emissions, in addition to respectable fuel economy. With mixed driving, I'd easily average somewhere in the low-50s MPG, with a combination of town and motorway miles.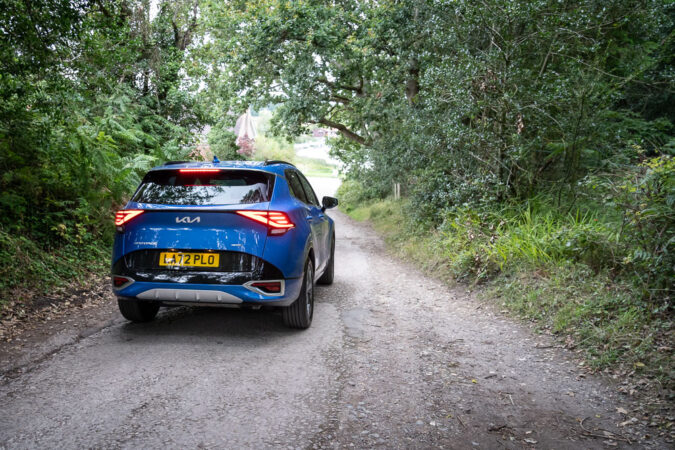 For day-to-day driving then, you really get to experience the upsides of a self-charging hybrid like this. All that downtime of being stuck in traffic or pootling about at low speeds, is now being taken up by an electric motor. Thus, further helping you to lower your fuel consumption. Even better yet, the Kia Sportage Hybrid does all of this automatically, as the self-charging hybrid quietly manages itself in the background.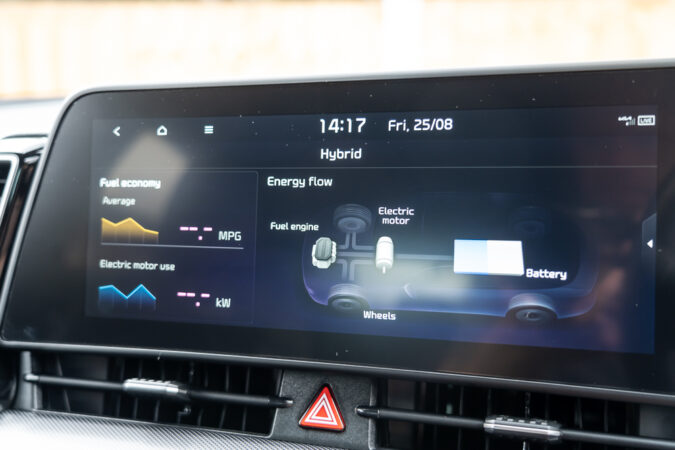 It decides for you; when to rely on electric power alone, when to start the engine, or when to leverage both. The only way you'd tell that the Sportage is a hybrid at all is either by looking at the telemetry data on the infotainment screen. Or, by hearing out for those fake electric humming and buzzing noises meant to alert pedestrians. Additionally, comfort is another strong suit of the updated Kia Sportage.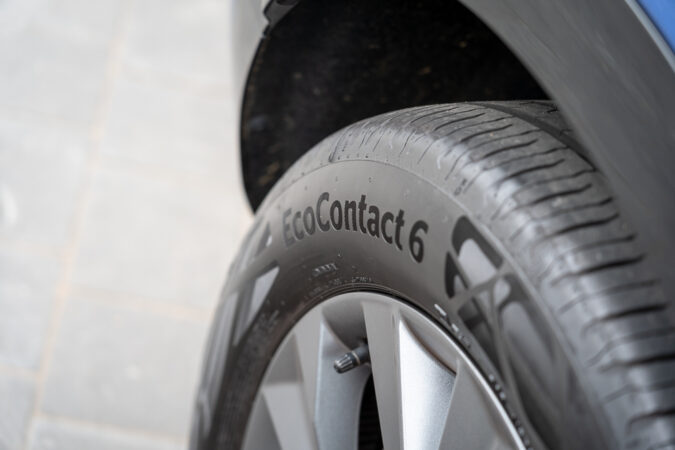 Particularly so, when riding on these high-profile Continental EcoContact 6 tyres. Combined with its really good suspension tuning and steering set-up, driving over speedbumps, potholes, and rough country roads is quite sublime. The Sportage readily and handily dampens out any discomfort or undulation. It's rather surefooted too, thanks to the addition of Kia's "e-handling" technology in this new Sportage.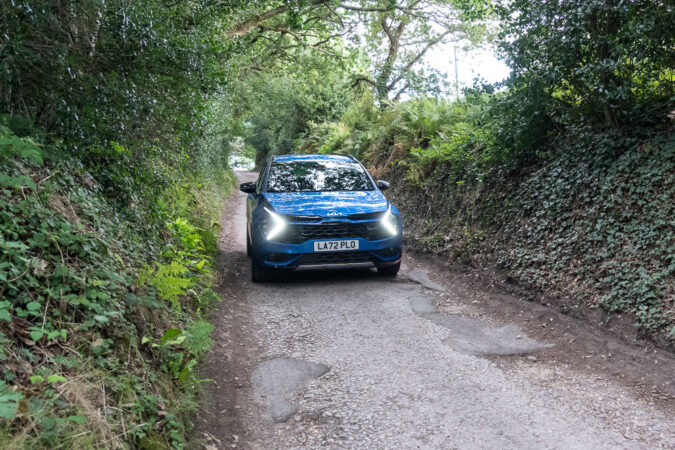 This is where the hybrid's electric motor functions as a sort of torque vectoring. Hence, it provides a bit of engine braking in and out of a corner for improved handling and stability, as well as responsiveness. That being said, the Kia Sportage Hybrid, having driven it extensively throughout my time with it, handled the gauntlet remarkably. As far as comfort and effortlessness go, it wins high marks here.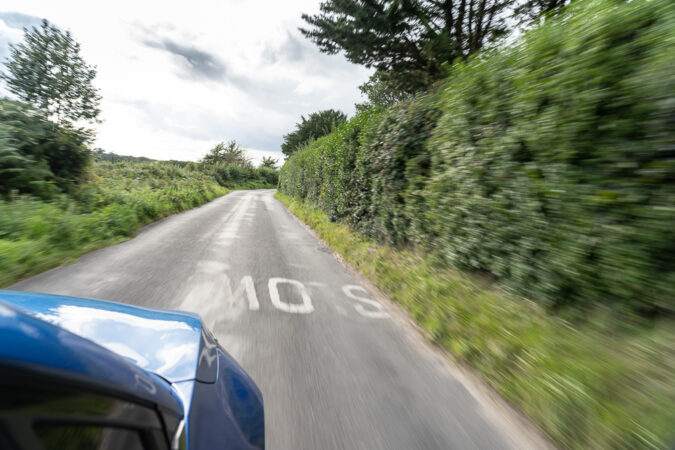 What Is It Like Inside?
Once you step inside the new Kia Sportage, it's quite apparent that we've come a long way in budget car interior design. Just a few years ago, for a car at this price point, we'd make do with cheap plastics and a tinny cabin. Nonetheless, that's not at all the case here, as the interior is quite a nice place to spend time in. The layout of everything in here is thoughtfully done, with primary controls in sensible places.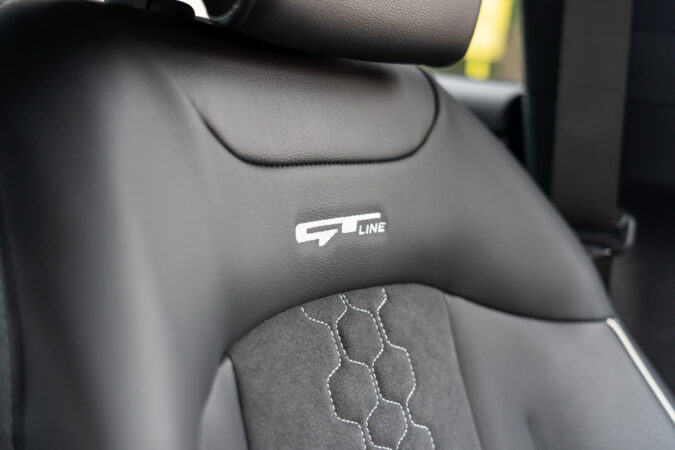 It just exudes a modern and contemporary lounge that'll make all those hours of dull commuting on the motorway that bit more pleasant and comfortable to endure. Despite this GT-Line trim being the entry-level pick of the bunch with the Hybrid (HEV) model, the suede leather seats are certainly on the (much) higher end of fabric materials. They're soft, supple, and posh, with some neat stitching too.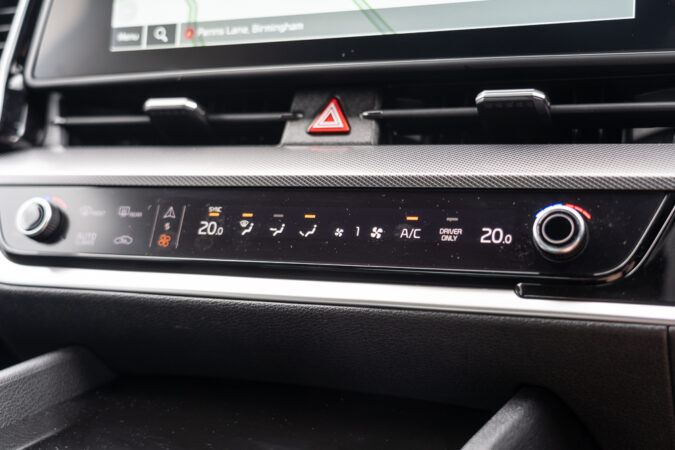 The same could be said for most of the major touch-points in the Kia Sportage's interior. This includes that faux carbon-fibre texturing on the centre console, mixed with cold, hard, knurled metal switchgear. And, a generally elegant choice of upholstery. Yet, this isn't to say that the Sportage has evolved into a luxury car, as the materials feel hard-wearing and solid, which is ideal for a family car, and should age well.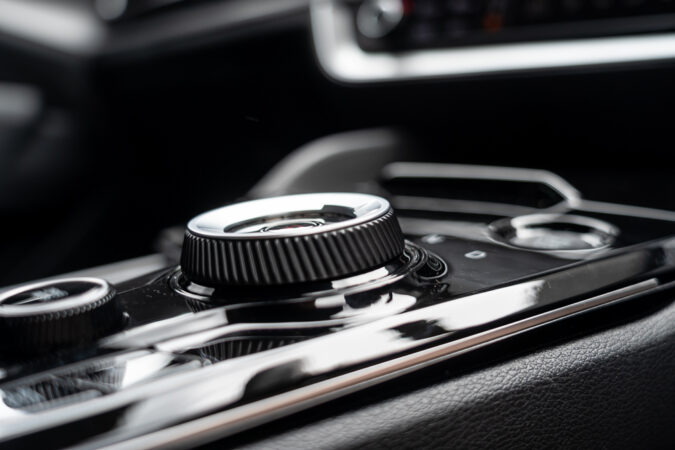 On the more practical side of things, the new Kia Sportage is spacious for its class, too. Even for taller folks like myself, there's more than sufficient headroom and legroom in the front and rear. Moreover, there's an abundance of cargo space in the back for all your weekly grocery-getting needs. If you want to reconfigure for bigger cargo, it's good to know that the parcel shelf comes off easily, to help stow taller items.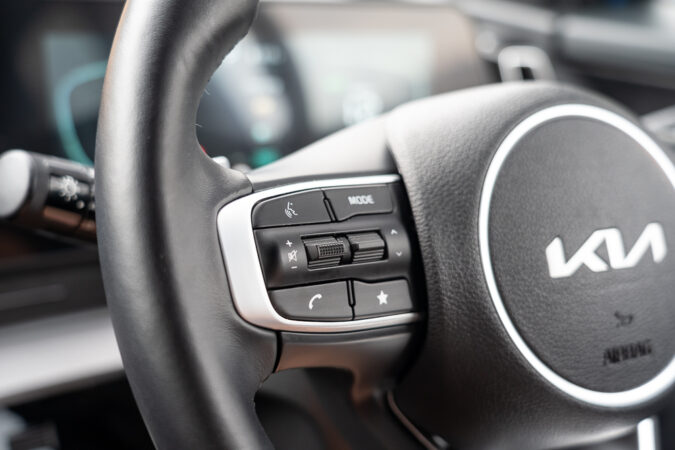 Furthermore, the Sportage's rear seats could be dropped down with a single lever pull on either side of the boot. There's even an additional storage space underneath the main cargo floor. So, you have an extra cubby down there if you need to segment or hide smaller things. That's impressive for a hybrid, as it also needs to accommodate a battery pack. In this instance, Kia neatly hides it under the rear seats.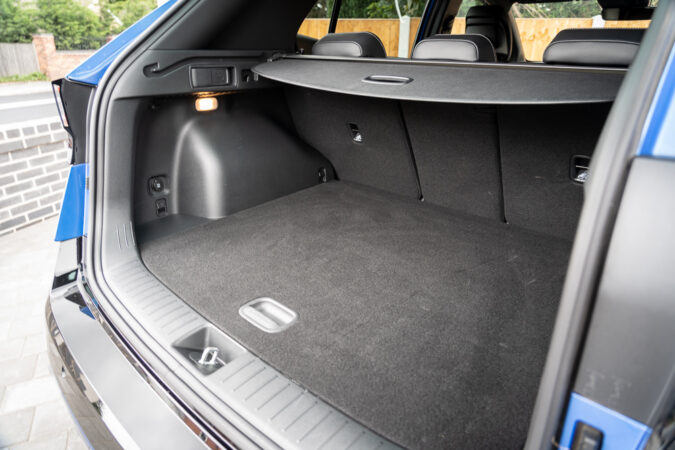 Clever use of packaging and maximising space is a familiar theme in the Sportage. Moving further to the front, have you noticed how those front-seat headrests are weirdly shaped? Well, that's because they can doubly function as tablet holders, for makeshift rear-seat entertainment. And, if those tablets run out of juice, there are a couple of USB-C charging ports, neatly within reach for the rear passengers.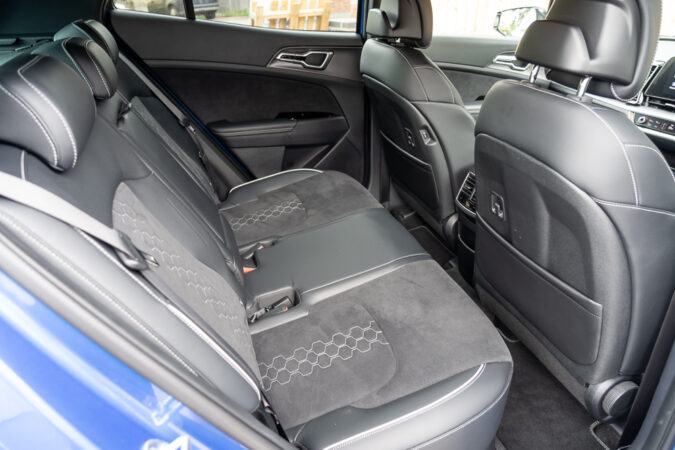 The Experience
As with the ever-changing automotive landscape, tech is a major selling point for carmakers, and a very critical consideration for a lot of buyers today. This is, thankfully, another area where the new Sportage doesn't disappoint. Right within your line of sight is a huge slab of glass, and within it, are two displays. There's a massive 12.3-inch screen in the middle for all your navigation and multimedia duties.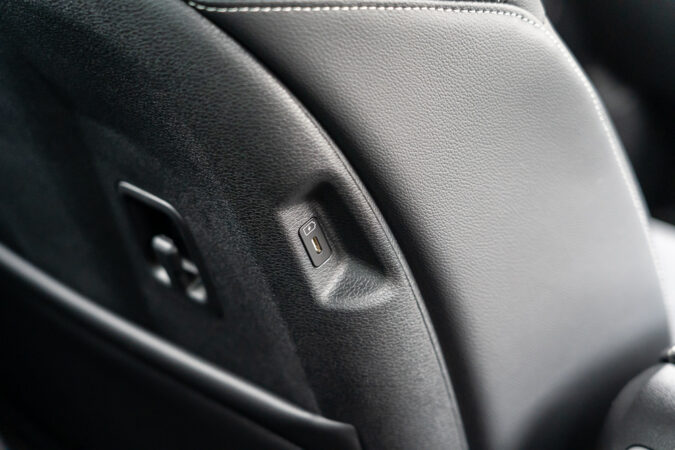 Accompanying it is a smaller yet adequately sized 4.2-inch digital instrument cluster. We've said it before, but Kia does have one of the best infotainment systems and digital gauges on the market today. It has all your typical bells and whistles, including Apple CarPlay and Android Auto. On top of that, Kia is offering 7 years worth of its connected services for free. The user interface is not only intuitive and easy to use.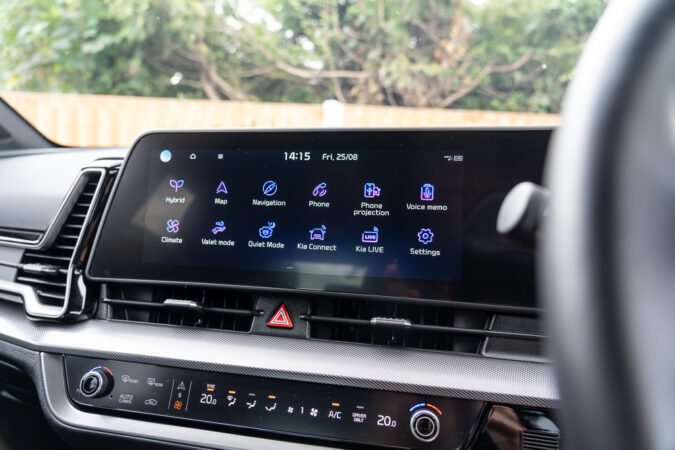 But, it's also slick and very well-presented. Similarly, the digital gauges are quite legible and easy to read at a glance. Equally as clever is the bank of AC controls below that infotainment display. It's not an array of physical and analogue buttons, but rather, it's a touchscreen that, with the press of a button, changes from climate control buttons to shortcut keys for the infotainment, like your radio, satnav, and so on.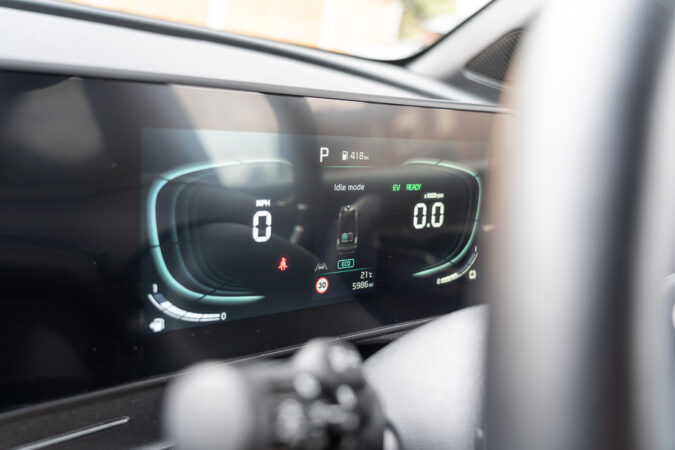 Just like the rest of the car, the new Kia Sportage's interior has been really well-thought-out. Yet, besides the more surface-level tech, there are plenty more state-of-the-art systems hiding underneath. It's nice to see that considering the relatively affordable price point of the new Sportage (in this GT-Line trim), it still comes with a fully-fledged ADAS suite, with its many safety systems and driver aids, built in.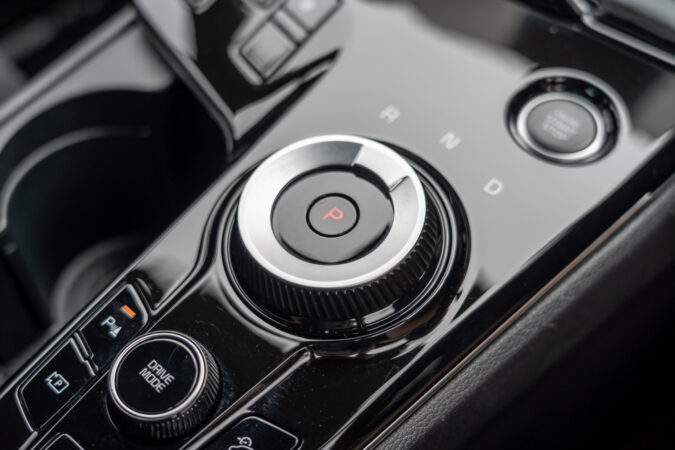 It includes things like adaptive cruise control, which also comes with stop-and-go for bumper-to-bumper traffic. There are forward collision warnings and a hill assist mode. Aside from this, there's the Sportage's lane-keep and lane-following assists, as well as a highway driving assist. Between them and throughout a 1,000-mile week of driving, they've kept the Sportage dead-centre between the motorway lane markers.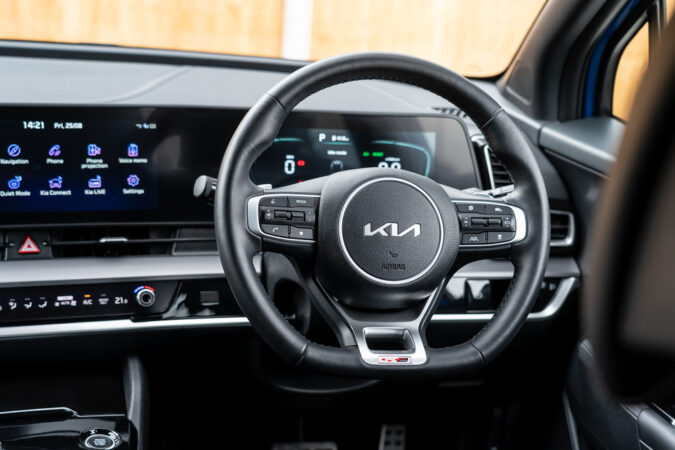 Kia Sportage HEV GT-Line Cost
The GT-Line trim that we've featured here is the lowest trim level that you can get with the new Sportage Hybrid (HEV). This is then followed by the mid-tier '3' trim (£36,270). And beyond that, there's the 'GT-Line S' trim, for anywhere between £40,475 to £42,075. The latter, higher-end trim does net you extra nice-to-haves and goodies. You could even spec the GT-Line S trim with all-wheel drive, if you want to.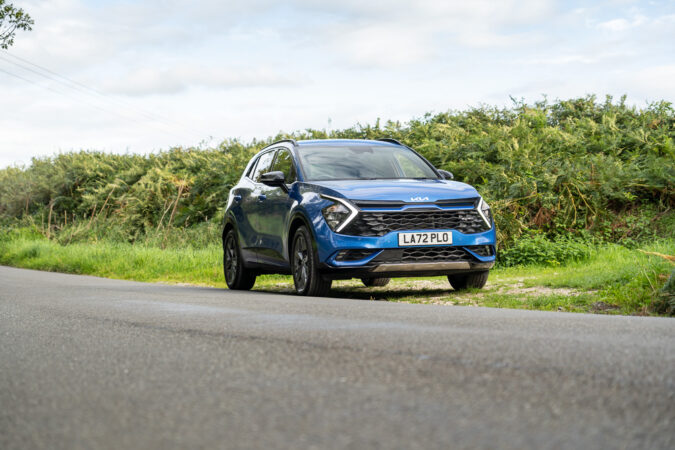 Although, despite this entry-level trim selection, the GT-Line does offer you great value for the money, for its OTR price of £35,270, and it's a fantastic bang for your buck. All of this even includes Kia's generous 7-year or 100,000-mile warranty (whichever comes first). Comprehensive warranty programmes are always nice to have in ensuring that the cost of ownership is kept low, at least during that warranty period.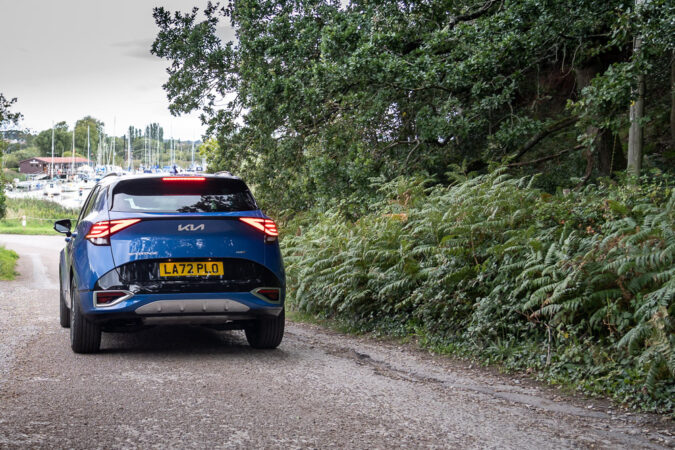 Otherwise, opting for this entry-level GT-Line Sportage Hybrid, naturally, entails that you're giving up on certain luxuries. For instance, the GT-Line trim only gets you a simple (albeit, very good) backup camera, instead of a 360-degree camera. Other than that, you do miss out on things like high-tech ADAS suites, or a wireless charging pad. Still, at least you still get a heated steering wheel and heated front seats.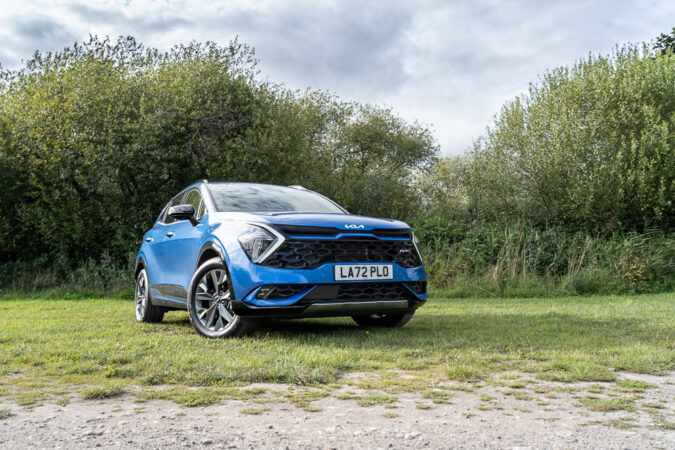 Verdict
The Kia Sportage has always been the car that I'd recommend the most to a lot of people. Whenever they come to me and ask for suggestions on what ought to be a good daily driver, the Sportage almost always ends up near or at the top of that list. The same goes for this new and updated 5th-gen Kia Sportage too. It has the right mix of hitting high marks in the most crucial parts of what makes a car great to own.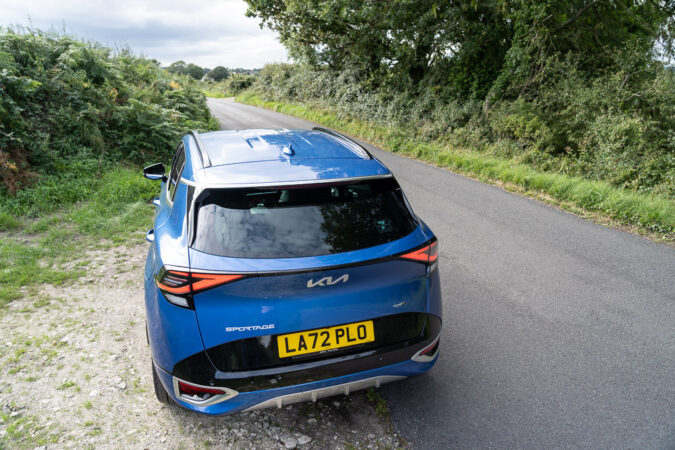 Especially, fulfilling major considerations when you're accounting for long-term ownership and the driving experience. That also extends to practicality, versatility, comfort, desirability, and ultimately, all wrapped up with a great price tacked onto it. Sure, you may get a premium badge if you spend the extra few grand on a BMW, or perhaps a Land Rover or a Lexus SUV. However, does it really make that much of a difference?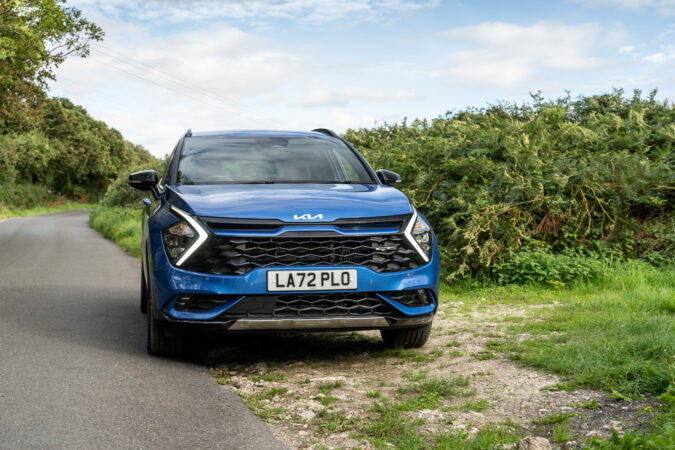 When you boil it down to the basics of what a car is and what it can do for you, the good old Kia Sportage does everything you need it to and more. It's an exceptionally great car, and if an easy-going and versatile do-it-all vehicle is what you need, there are few that rival the simplicity and intuitiveness of a Sportage. It has been made even better now, thanks to electrification and an equally clever hybrid setup powering it.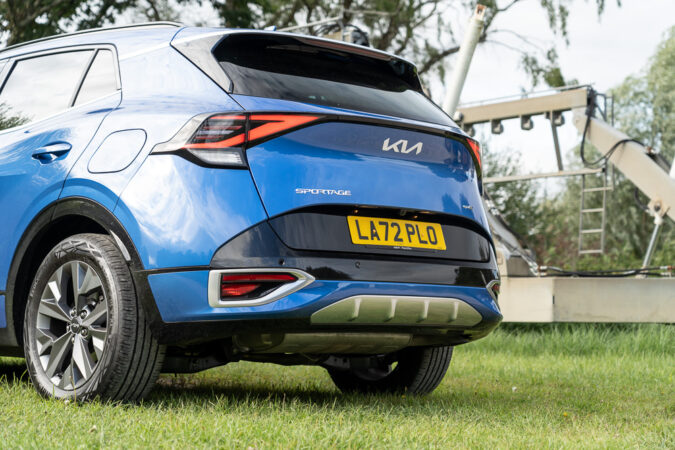 Specification
Kia Sportage HEV GT-Line Specs

Price: £35,270
Engine: 1.6-Litre Self-Charging Hybrid (HEV)
Power: 226bhp
Torque: 350Nm
Transmission: 6-Speed Automatic
0-60mph: 7.7 seconds
Top speed: 120mph
Weight: 1,649kg
Economy combined: 49.6 mpg (WLTP)
CO2: 129g/km