MGs as of late you could argue left you wanting a bit more flair and lust from the cars since its relaunch. But, that's about to change with the arrival of the MG4 EV. Without a doubt, it's one of the best and most impressive electric cars that you could buy. And, that's especially so given the affordable price.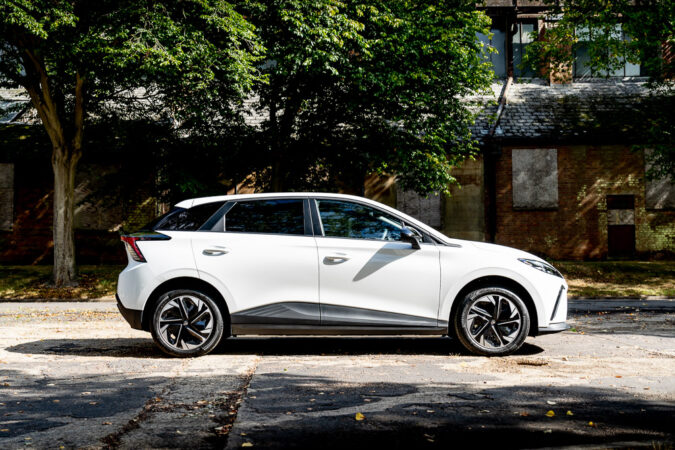 I doubt that you'll be able to find a sub-£30,000 EV that packs this hard of a punch. It handles, drives, feels and functions like a car that should've cost more. Yet, and with all this talk of EVs getting more expensive, the MG4 EV might be the best go-to choice for an EV if you're strapped for cash. Or, want to slowly wade yourself into an EV, and are unsure if you're willing to commit to it full-time just yet.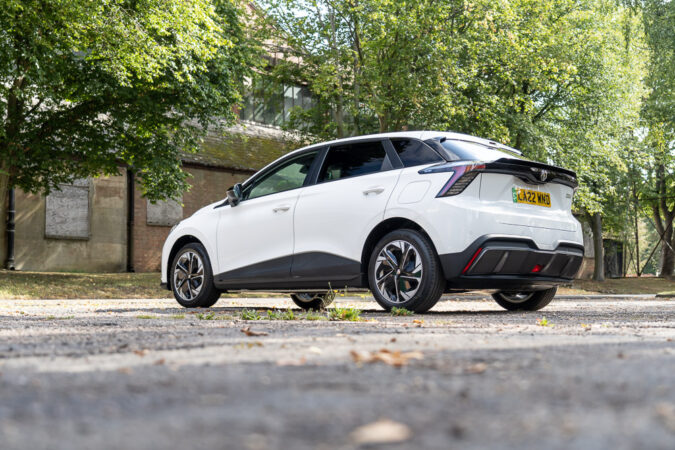 What Is The MG4 EV SE Long Range About?
As soon as you see an MG4 EV, the first thing that will no doubt stand out first and foremost… Is the design. It's, in one word, outrageous? I find it blends the look-at-me outlandishness and has the same eye-turning presence as what something like an exotic might achieve. Yet, it also features that futuristic sci-fi design that echoes what a spaceship might look like if Star Trek was real.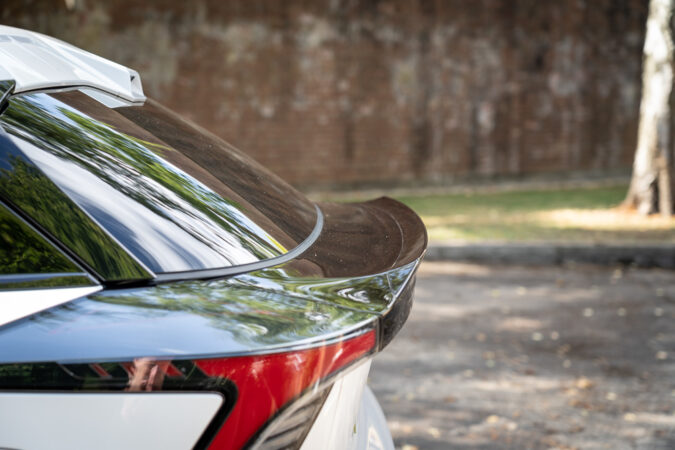 From the get-go, it's hard to not notice its looks, no matter how hard you try. It's distinct and bold to a point where I do understand why some people might not like it. I mean, just look at how rakish that rear deck spoiler is! If you opt for the top-end Trophy trim (compared to the SE trim you see here), it's even fitted with a split roof spoiler. There are simply not that many cars out there that look like it.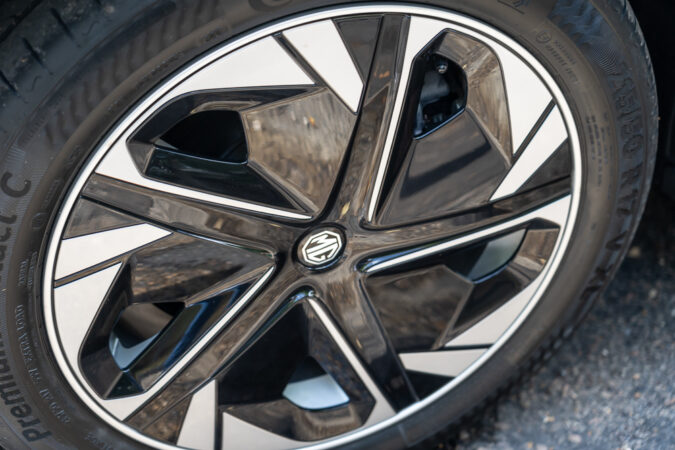 How Does It Drive?
For a spot of context, the MG4 EV rides on a bespoke, EV-exclusive platform built by MG. Of which, it also plans to introduce and trickle down onto their other EVs down the line. So, that MG4 EV is by no means the last time you'll see this platform being used. But, is it any good? As you see it here, we've been given the chance to drive the MG4 EV, so lets get to it.
Specifically, the Long Range variant in the SE trim. Thus, this pairs a 150kW electric motor in the rear (yes, it's actually rear-wheel driven). And, a 64kWh battery pack. In the future, MG may also bring an improved, racier, and performance-oriented model. So, you should expect to find a dual-motor setup in there, instead. For now, though, it's a very good platform to build upon, based on my experiences.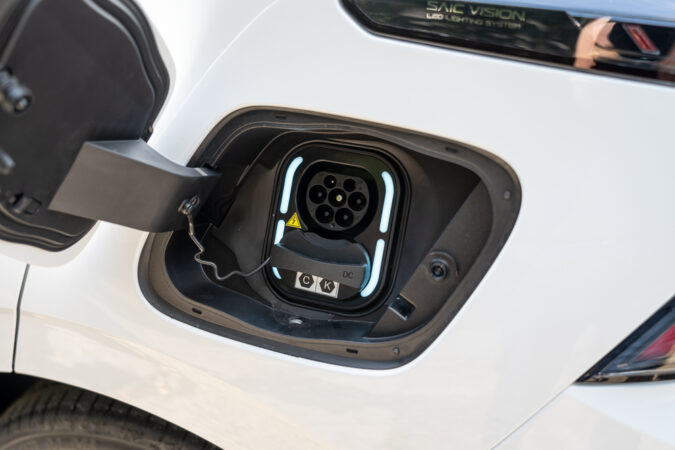 For starters, and most importantly for any EV, it has a good electric range. In its Standard Range trim, you could see around 218 miles of range, which is decent for its price point. But, upgrade to its more feature-packed and beefier Long Range models, you could up the range to around 281 miles (if you'd get the SE trim here), or 270 miles in the top-end Trophy trims. It's a very respectable figure.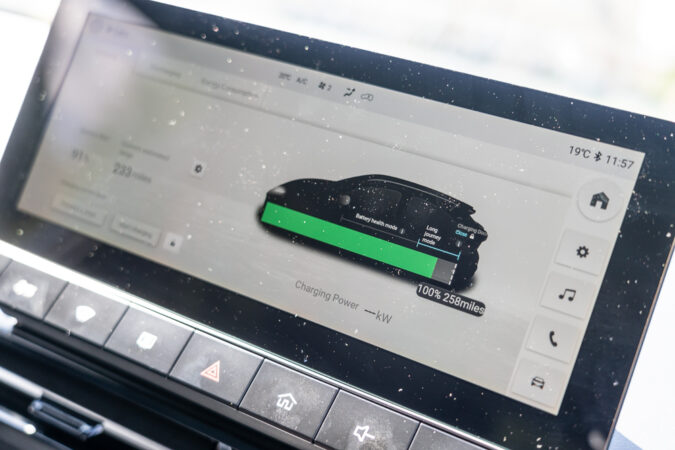 This is thanks to some clever aero trickery, such as using an active grille shutter system to enhance its slipperiness at speed. Topping up that 64kWh battery (or 51kWh in the Standard Range models) isn't a challenge, either. If you plug it into a speedier 150kW charging station, it should take just about 35 minutes to charge it from 10% to 80%. Still, this doesn't mean that the MG4 EV lacks dynamic chops.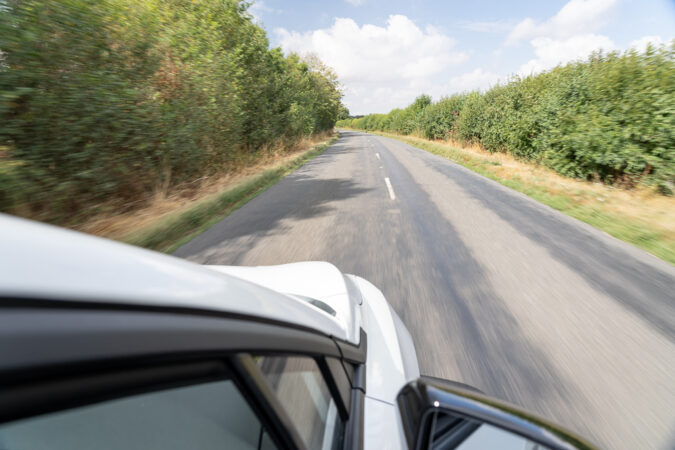 It has a 50:50 weight distribution and a low centre of gravity, owing to how this platform was built. I was then told by MG, that the new MG4 EV was engineered and designed for the European market, first and foremost. In practice, I feel as though for the money, MG has somehow over-delivered with the new MG4 EV. As we'll look at it later, it costs a fraction of higher-end EVs on the market today.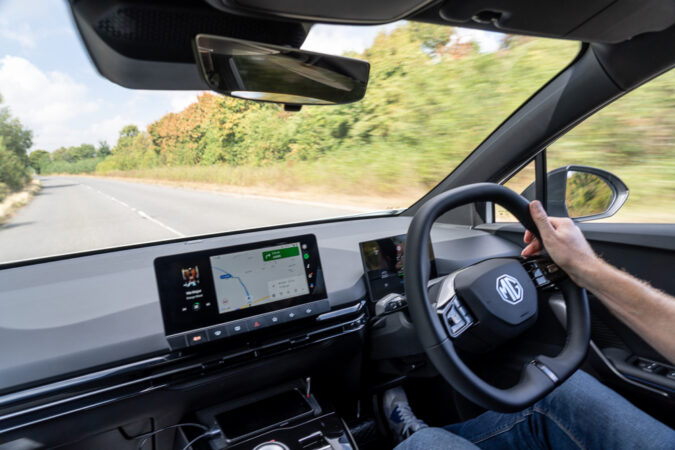 Yet, it drives with the same neatness and agility as a BMW, and that's no exaggeration. While it sounds a tad silly to say it, it really does handle itself rather well on the road. To be fair, the claimed 0-60 times were not that impressive. It manages that in around 7.7 seconds (or, 7.5 seconds with their Standard Range models, thanks to its slightly lighter weight). Those figures aren't bad performance from a standstill.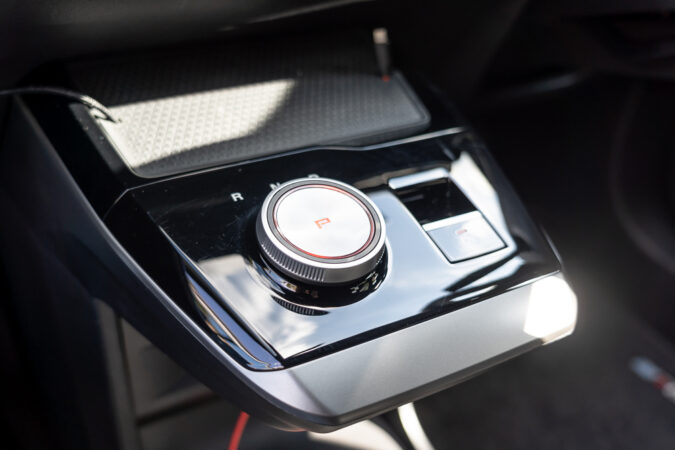 However, where the MG4 EV makes up ground is when you put it through a rolling start and slower speeds, like from 20mph to 50mph. Or, while you're overtaking… This is where you'll really feel that rear-mounted motor put the hammer down, hard. Suffice it to say, for general daily driving, it's not that you'll ever need this much potency. Nonetheless, it's really good fun if you have that urge.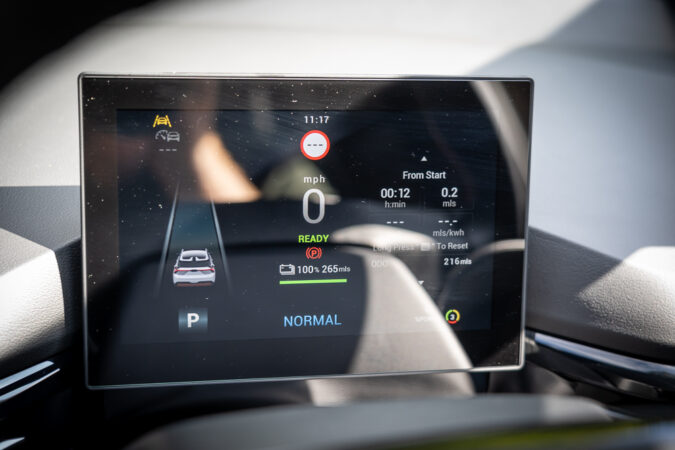 Traction is pretty good, and I genuinely did have quite a bit of fun tossing it into the corners. The brakes on the MG4 EV are rather great, as well. Typically this is where some EVs fall flat, as it's tough for a regenerative braking system to feel natural or progressive. Despite that, the MG4 EV's brakes stop on a dime, and they're also fairly resistant to excessive fade to hold onto their braking performance.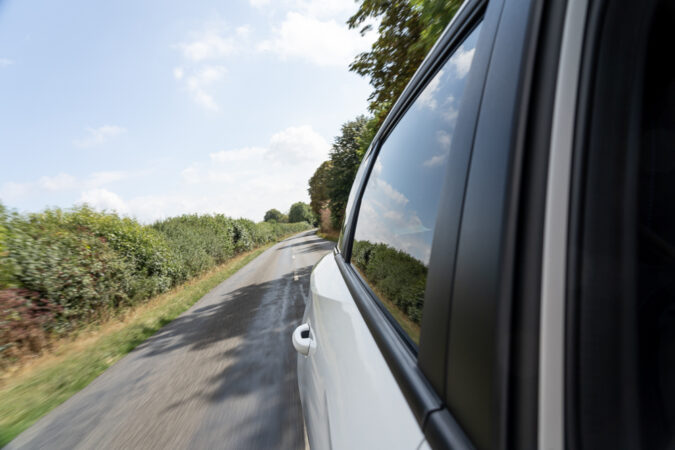 As such, you can drive it around for prolonged periods without feeling as though you've lost a tonne of stopping power. Even though, those brakes are working overtime to slow down a heavy 2.1-tonne car. Besides a more spirited and enthusiastic form of driving, the MG4 EV unsurprisingly excels when it comes to regular commuting. This is where the benefits of electric vehicles commonly shine.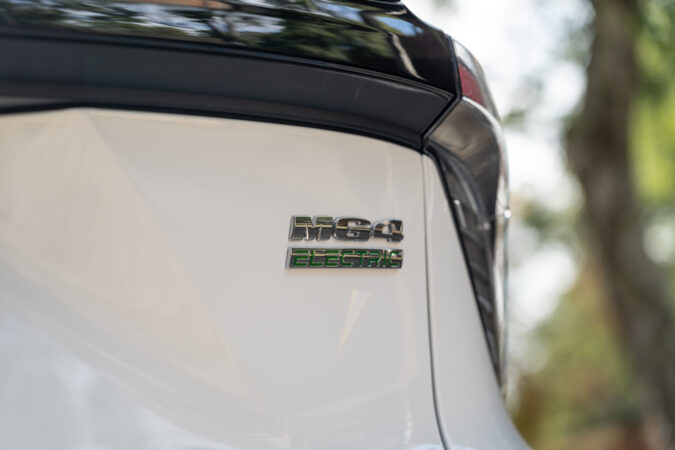 As is the case with any EV, the MG4 EV is quiet, comfortable, calming, and refined to drive. You don't feel any harsh vibrations, and there's but barely a whisper as you're hammering it along. This would certainly help make those long commutes a tad cosier. Furthermore, it's a substantial upgrade when you look at the more recent crop of ICE-based MGs and see how this performs in comparison.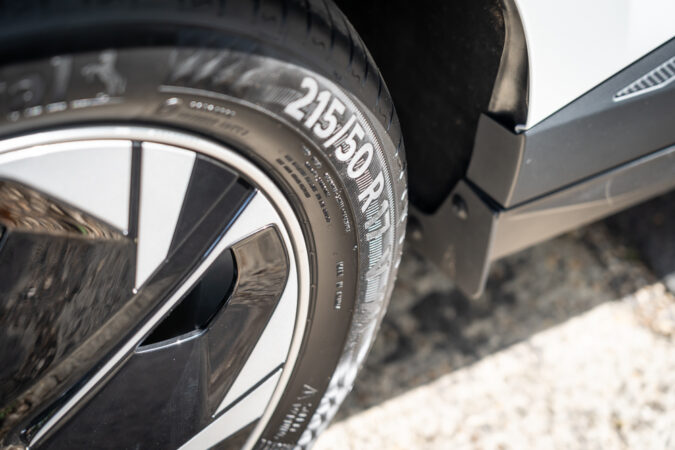 What Is It Like Inside?
Now comes the interior, which was always ok, but not amazing with cars of the past. If you're familiar with my experiences in the past with MGs, I don't feel like there has been much to write home about. But in this MG4 EV, it's another monumental step-up in cabin design, quality, and comfort.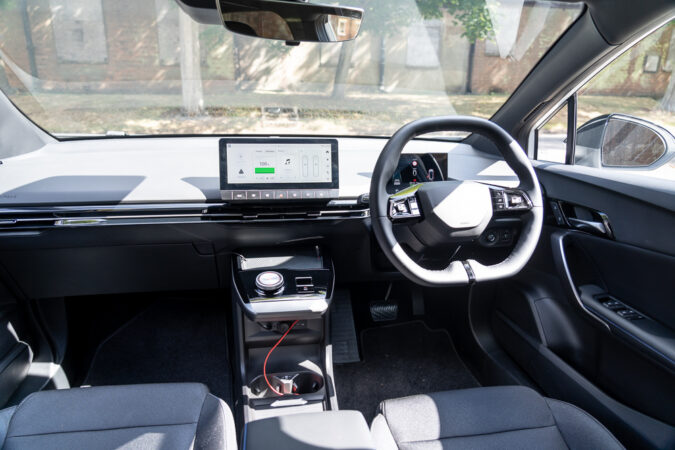 It looks minimalistic and pure, without much to distract you from driving. Although we made some comparisons to german rivals for driving characteristics earlier, the MG4 EV is definitely several steps below if cabin quality and sumptuousness were anything to go by, but not much I note. However, the line that MG has had to draw between the cost-efficiency, practicality, style, and luxury of their latest entry-level EV, is a pretty good one.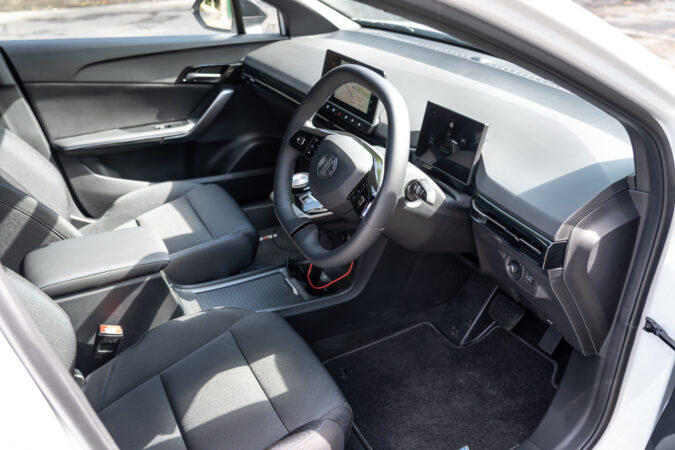 Even though the MG4 EV is a pretty affordable car, you don't feel like MG has skimped on its build quality just to meet that relatively low price target. Although, MG isn't holding back with trying new things, either. For instance, they've gone as far as designing a two-spoke wheel and a floating centre console. Even the finer details like the switchgear and controls feel tactile and intuitive to use.
Another huge upgrade over the older MGs is the tech that you get. No longer will you have to make do with an off-brand infotainment system. Rather, the ones that you get in the MG4 are up there as the better ones on the market at this price range. They're speedy enough, are easy to use, and offer plenty of useful information very clearly at a glance. There's not one, but two whole screens.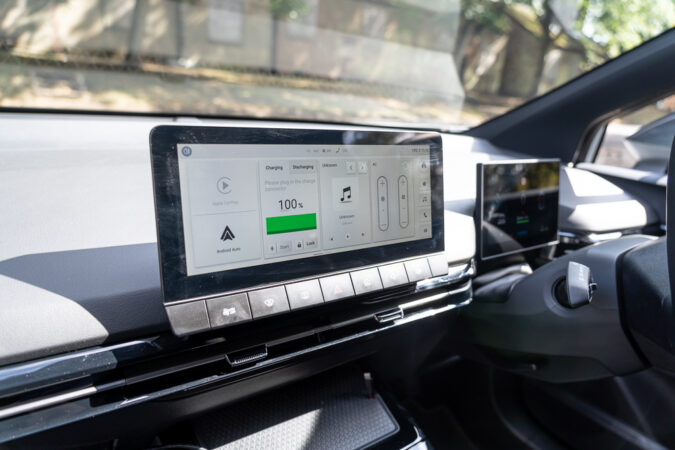 There's a 7-inch digital gauge cluster and a 10.25-inch central infotainment display. Being an EV, a bunch of data is fed to you at any time. For example, you can check its battery level or see how the regen is working, and so on. If the basic multimedia set-up won't suffice, you could otherwise hook your phone up to get Android Auto or Apple CarPlay, both included as standard.
The Experience
The one downside I've noticed while driving this is the lack of a dedicated drive mode selector or any buttons to quickly change between drive modes. To switch between drive modes in the MG4 EV, you have to dive into the infotainment system. It's not ideal, frankly. Though to be fair, most buyers aren't likely to rapidly swap around between modes beyond just setting it once and forgetting it.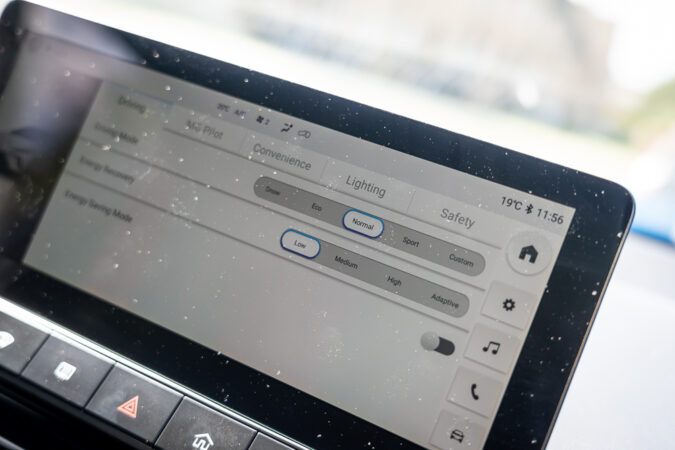 However, it would've been nice to be able to change the car's behaviour at a moment's notice. Still, it at least provides meaningful alterations between those drive modes. You could essentially set the MG4 EV's braking, throttle, and steering behaviour, among others. There's even an Individual mode, where you can configure each of the previously aforementioned parameters individually, to your liking.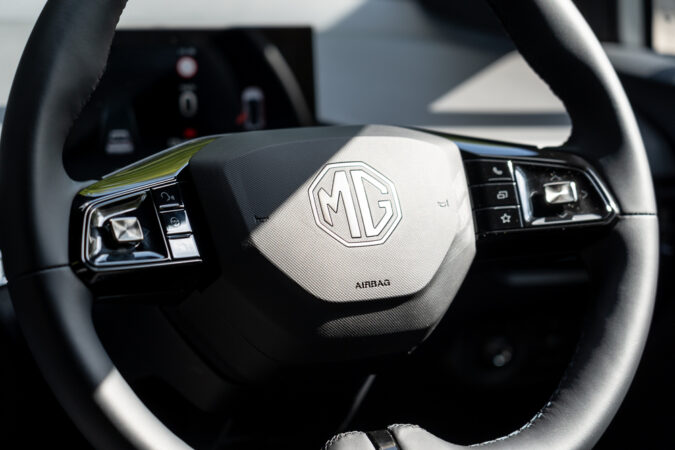 On top of that, there's the regenerative braking, as well. In the drive modes menu, you could choose between having more or less regen, whenever it suits you best. Another neat addition to the MG4 EV is the inclusion of vehicle-to-load, also known as V2L. With this, your car basically becomes one huge battery bank. This is pretty helpful for when you're camping and need a portable source of power.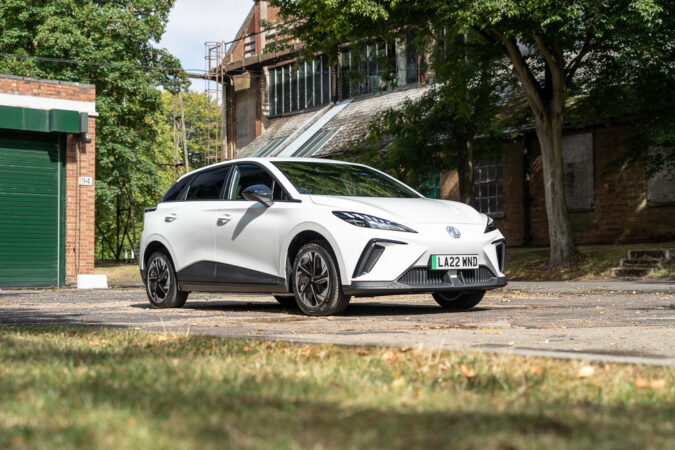 Or, if you're in a disaster scenario, for example, and need to get power to your home or run tools and accessories in a pinch. It can handle a 240V output through a V2L connector, which should be enough to power most devices. Of course, the MG4 EV comes with a plethora of driver aids or safety systems to keep you safe while on the move. It's mostly what you'd expect with any new car these days.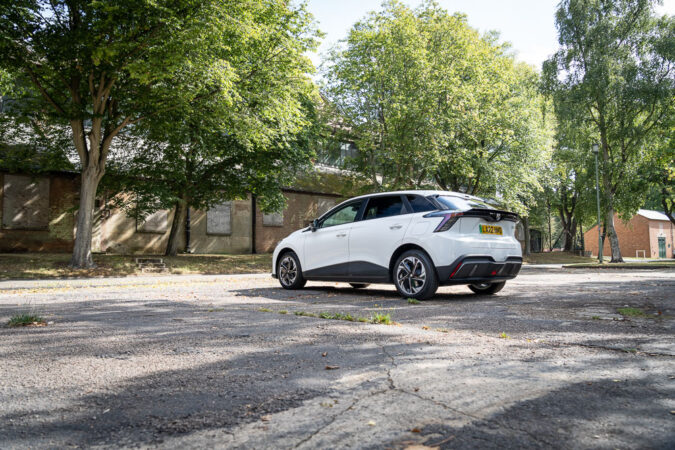 MG4 EV SE Long Range Cost
The MG4 EV range can be had with two powertrains and two battery options. The Standard Range starts off at an enticing £25,995, pairing a 125kW motor and a 51kWh battery. Meanwhile, moving up the ladder will get you the Long Range SE, with its 150kW motor and 64kWh battery, as you see here. At the top, there's the Long Range Trophy, with its 150kW motor and 64kWh battery.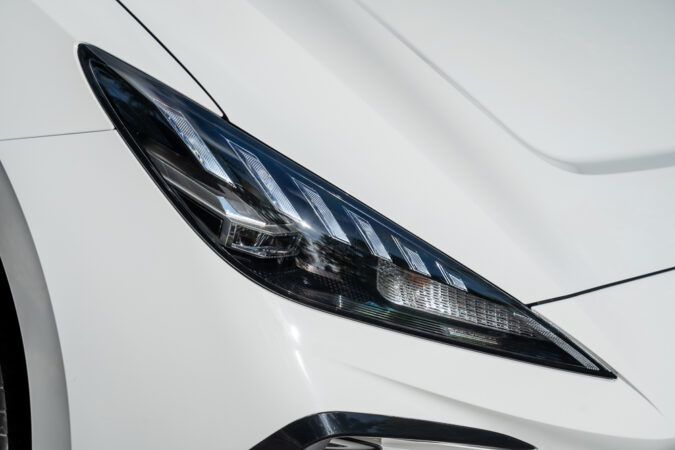 The latter two Long Range trims cost a modest £28,495 and £31,495, respectively. Compared to the SE trim, the Trophy trim is mostly similar. But, you'll get more tech and luxury, in addition to an expanded MG Pilot driver aids and safety systems suite. If you're too concerned with the ownership costs of an EV – who isn't these days? – MG offers an extensive 7-year (or 80,000-mile) warranty.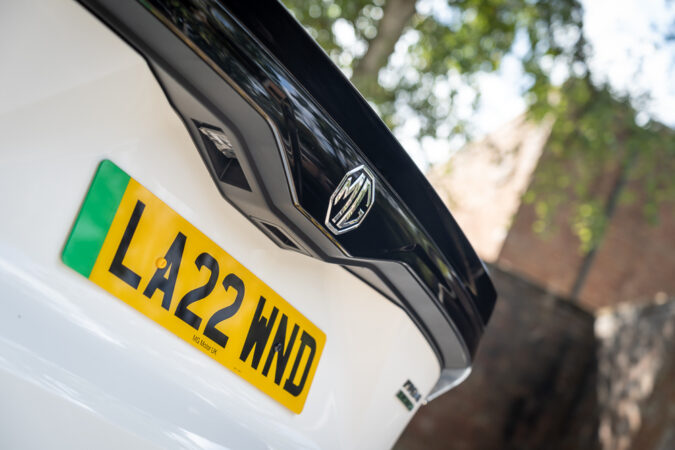 Verdict
Given the budget- and wallet-friendly price, alongside the attractive financing deals that you can get with the new MG4 EV, it's far more cost-effective compared to similarly-spec'd EVs. The closest rivals would be something like the Renault Zoe or the VW ID3. Both of these are more expensive and are fitted with less kit as standard. It's as if the MG4 EV has created a whole new market for itself.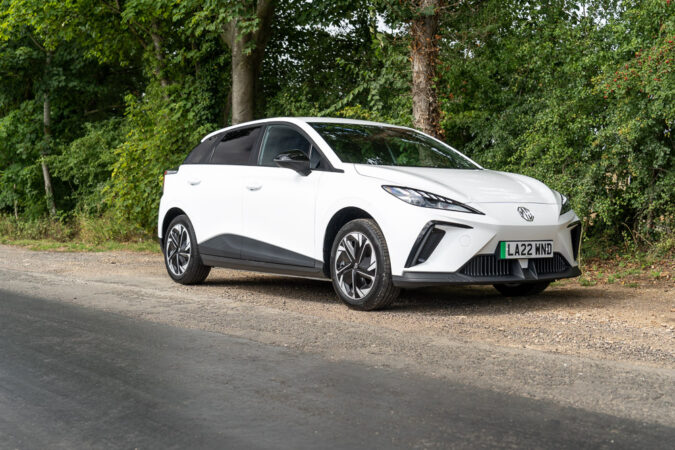 This is a shockingly strong return to form for the storied brand. Where MG used to make pretty good cars, the MG4 EV shows that they have the know-how to build ground-breaking ones. If you need EVs in your life but don't know where to start, the MG4 EV is a great place to start. As an all-around deal, you'll be hard-pressed to find another EV that's as featureful or as great to drive as the MG4 EV.

Specification
MG4 EV SE Long Range Specs

Price: £28,495
Engine: Rear-mounted, single motor
Power: 203PS
Torque: 250Nm
0-62mph: 7.9 seconds
Top speed: 100mph
Weight: 2,133kg
Economy combined: 281 miles (WLTP)