This year marks the 50th birthday of the humble, modest, and legendary Honda Civic. Over the past five decades, Honda has sold more than 27.5-million Civics around the world. Though, the times they are a-changin', so the 11th-generation Civic has to evolve, too. It's more revolutionary than evolutionary, adopting a new hybrid powertrain, as well as a renewed focus on refinement, tech, and luxury.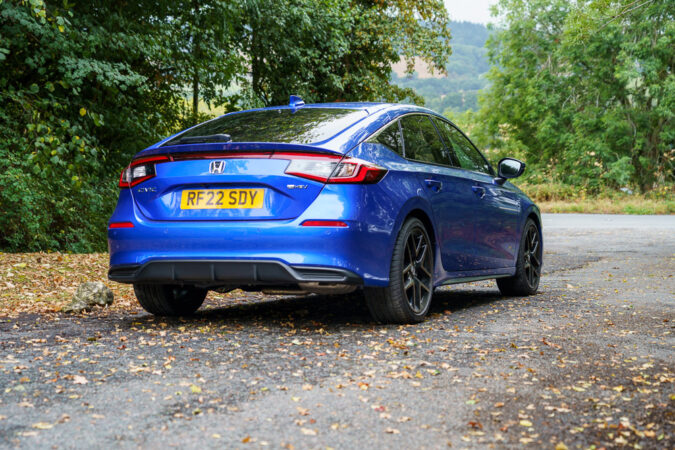 But with such strong competition from brands like Volkswagen, Mazda, Toyota, Hyundai, Ford, and even more upmarket marques like BMW, Audi, and Mercedes, could the new Civic carve a big enough of an audience for itself? Honda clearly thinks so, with numerous minute changes making this a huge leap forward compared to the outgoing Civic. So, let's take a peek to understand what this new car is like…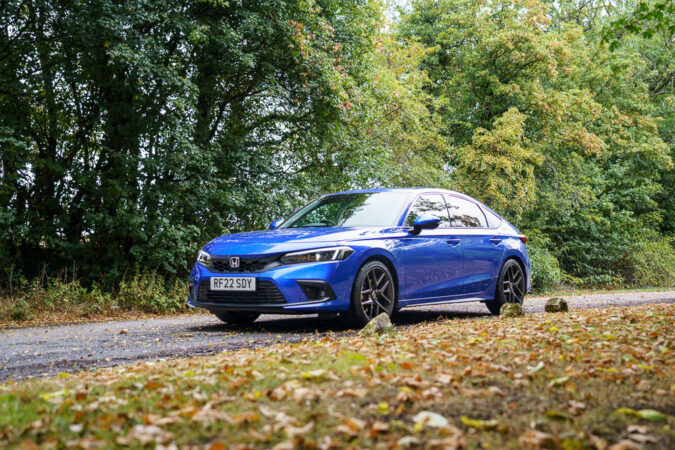 What Is The Honda Civic eHEV About?
Underneath this new Civic, Honda's worked pretty hard to optimise the packaging and form factor. They've chiselled out as much weight as they could and smoothened out the bodywork to improve aerodynamics. Moreover, Honda's ensured that despite the sleeker design, passengers inside could enjoy maximum head and leg room. As a whole then, the new Civic is more refined and luxurious.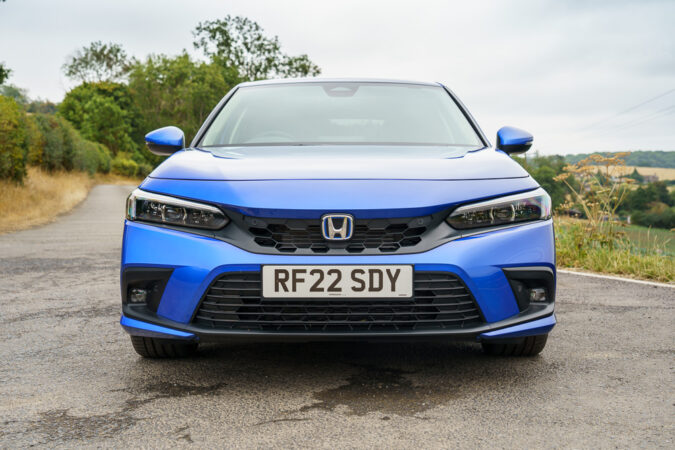 For instance, there's a lot more sound insulation and deadening to dampen that unpleasant road noise while you're moving about. That doesn't mean, however, that the new Civic has forgotten its sporting roots. The chassis below has been re-tweaked significantly. This affords you more stability, sharper agility, stiffer chassis rigidity, as well as a more taut and solid feel when you're on the limit.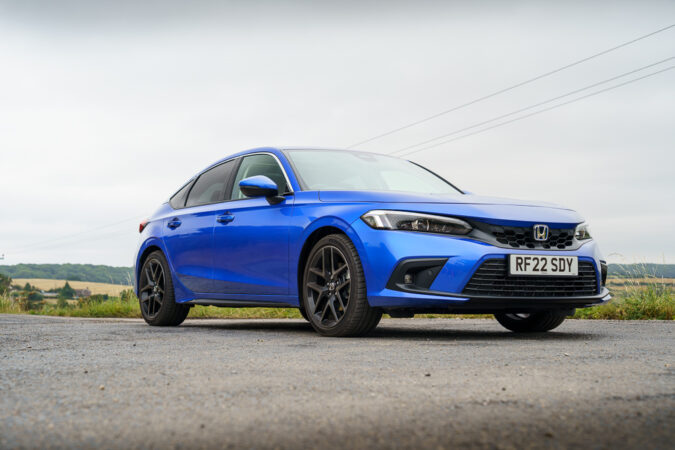 It might be hard to tell from the outside, but this new Civic here is longer, wider, and lower than the outgoing model. Thus, giving off an edgier and athletic appearance. Personally, I really like how this new Civic looks. Compared to the outgoing Civic, it's far more elegant, classical, and simple. As such, eschewing the ultra-aggressive, look-at-me styling of the older FK-generation Honda Civics.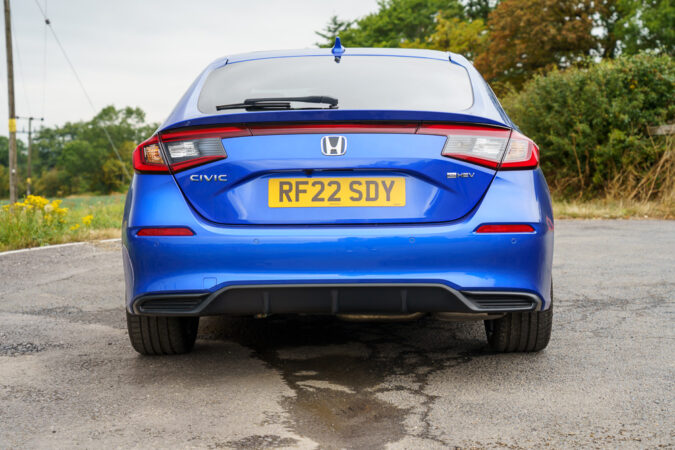 The front-end is especially handsome, which looks even better when paired with those alloy wheels. Granted, the rear-end does remind me a bit too much of a Kia Stinger. But as a whole, the new Civic is a very good-looking car to gaze your eyes upon. Yet, it still carries some eye-catching details and traits without screaming boy-racer. The innards of the Civic have had a lot of alterations, as well…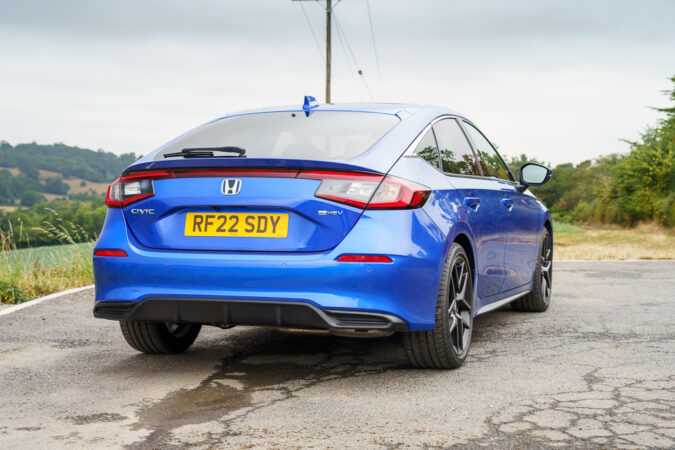 How Does It Drive?
For a spot of context, the outgoing FK Civics came with three different engine options, not counting the raciest powertrain used in the Type R. It consisted of two petrol-turbo engines and a diesel. But in the case of this new Civic, it only comes with a single engine option (again, not counting the Type R). This revised, singular engine combines all the benefits of the previous three but is way better.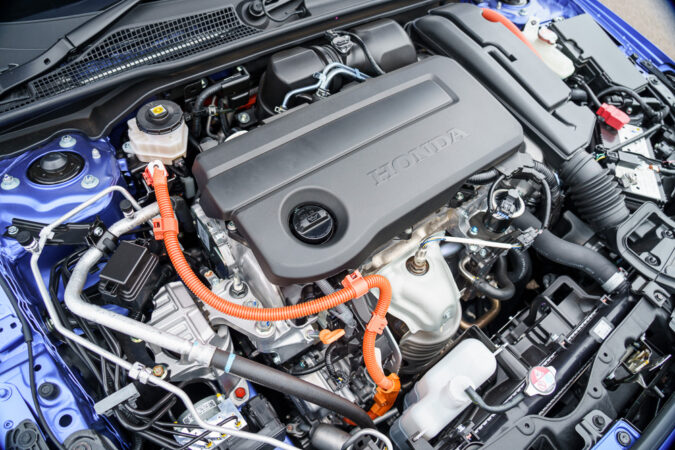 Specifically, we're looking at a naturally-aspirated, 2.0-litre inline-4. It's an interesting choice, with the removal of the turbos and an enlarged displacement. Nonetheless, as you might've noted from the title, it features Honda's eHEV hybrid powertrain, mated to an e-CVT motor.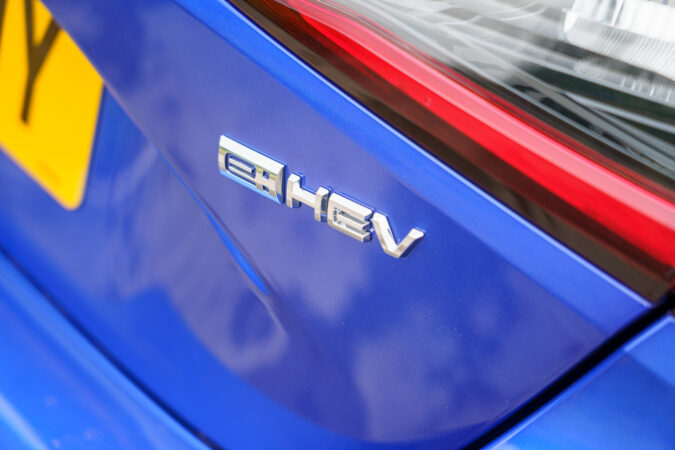 As for the numbers, this 2.0-litre eHEV hybrid setup outputs a healthy 181hp and 315Nm of torque. By comparison, this new Civic engine offers a lot more horsepower, produces greater torque across the power band, and with more progressive power delivery. Yet, it's more fuel efficient and emits lower emissions. By Honda's estimates, this could net you up to 60mpg at a cost of just 108g/km in CO2!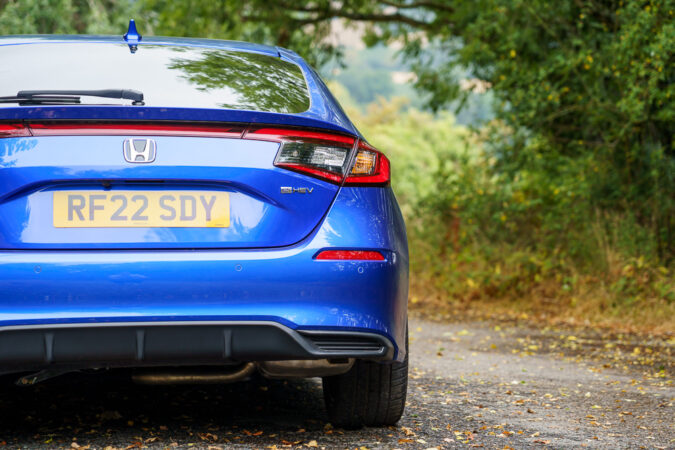 Concerning straight-line speed, Honda claims a 0 to 62mph time of 8.1 seconds, and a top speed of 112mph. In other words, this new engine in the Civic is an improvement over its already-very-good predecessors in every way. On top of that, Honda's implementation of its eHEV setup is quite clever, too. Being a hybrid, the Civic eHEV has numerous modes to best make use of its powertrain.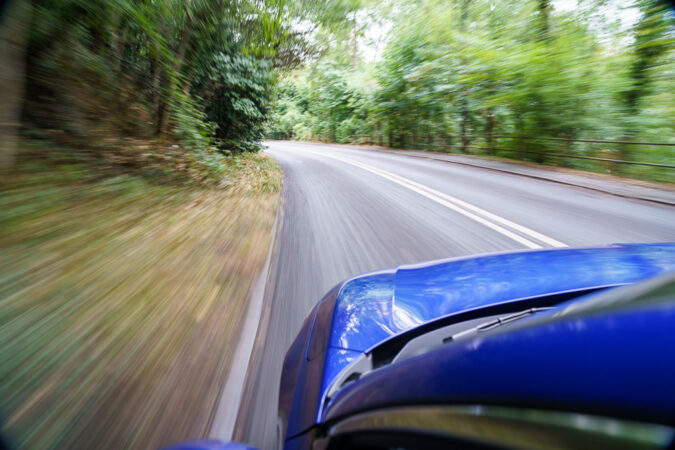 You can drive it as an EV, using power from the battery alone without ever waking up the engine. In addition, there's a hybrid mode to utilise a mixture of power from both the engine and hybrid, while also charging up the batteries. Otherwise, for higher speed driving, the engine drives the wheels directly, with no electric assistance. Naturally, you should also expect some regenerative braking.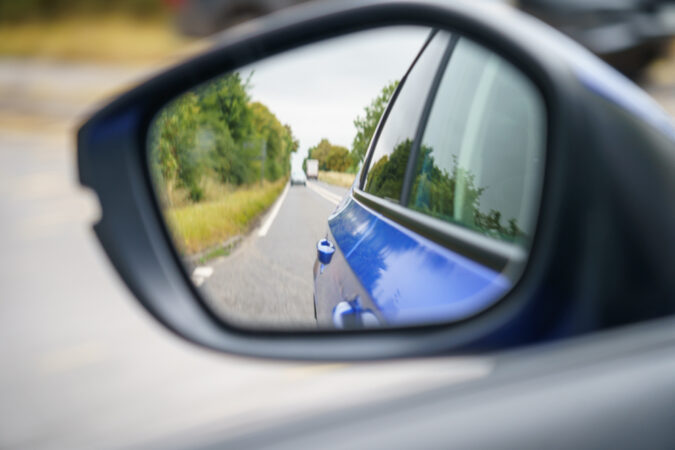 Speaking of, Honda has also implemented a wide range of unique systems to optimise your driving experience. All of which are achieved by leveraging the distinct traits of the Civic eHEV's transmission, hybrid system, and engine. For example, the new Civic has what's called a Linear Shift Control. This basically adds a "kick" to simulate and accentuate the feeling of gearshifts, which is intriguing.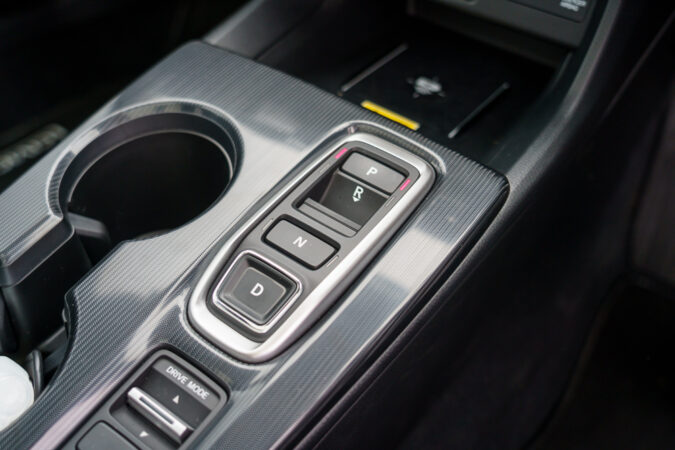 Nevertheless, the powertrain's response is still as sharp and instantaneous as you'd hoped. Another smart bit of kit is their Winding Control system. Imagine that you're driving hard on a winding set of roads and are forced to decelerate mid-corner. As you're slowing down, the G-sensors in the Civic are able to detect that and will automatically prompt the engine to hold its engine speed (RPMs) up and keep you primed to accelerate out of the corner.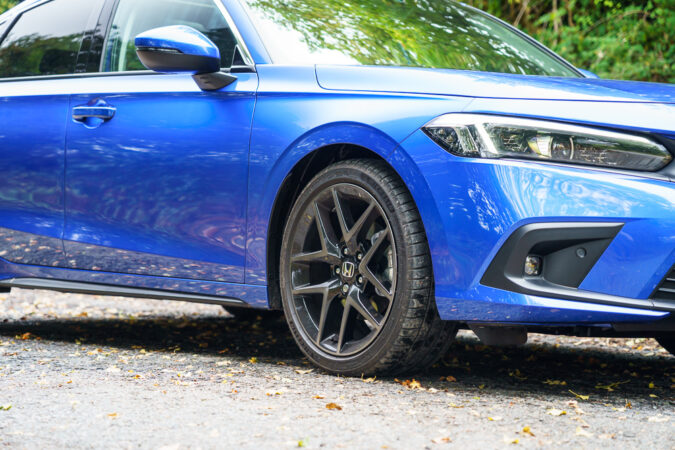 This allows the engine to have an added boost of power for when you're bound to sprint quickly out of a corner. If you want to configure how it feels, you can play about with one of the many drive modes available. Including, for the first time in a Civic, an Individual mode. Here, you could pick and choose specific settings and save them… Such as the potency of the powertrain or the sharpness of the steering.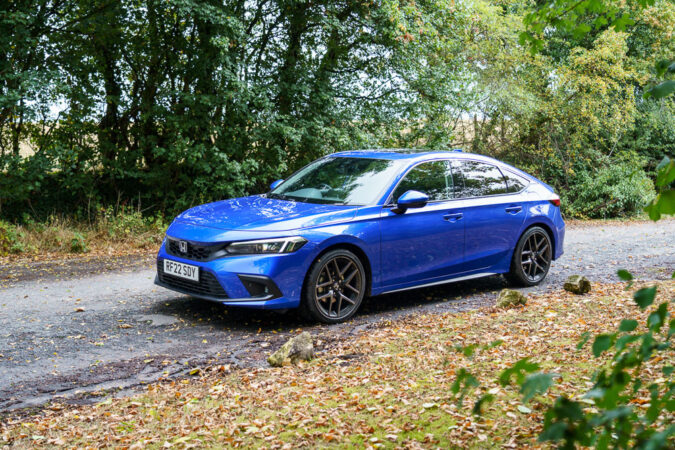 With all these different drive modes, active systems, and computing going on in the background, it's easy to think that the Civic feels a tad too confusing. Or, a bit of a tangled mess. But in practice, and I've noticed this instantly upon getting behind the wheel, it's all done seamlessly. So much so, that I had to rely on the gauge cluster to know what was going on and how power is flowing across the car.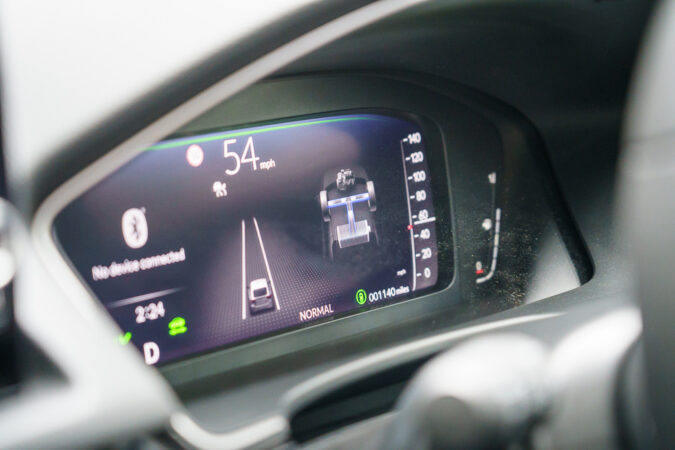 Otherwise, you'd not notice any odd behaviour at all, or get some inkling that it's a hybrid. In short, the new Civic is smooth, comfortable, and effortless to drive. If anything, it feels as though the Civic has graduated into more of an executive car. It's quiet, cosy, and you're cocooned in a spacious and luxurious cabin (more on that later). Still, it's also a pretty fun machine to thrash if you want to.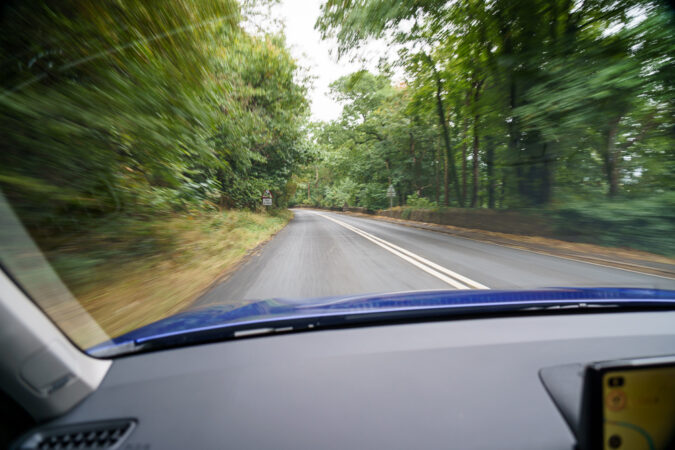 The seating and driving position is surprisingly low, giving off those vibes as if you're sitting inside a sports car. And indeed, this new Civic eHEV is rather speedy given its specs. Again, this eHEV is your regular, bog-standard Civic, not a Type R, Si, or RS. Yet, it's more than quick enough to have a bit of fun with. There's plenty of torque at the low end, thanks to the aforementioned hybrid motor.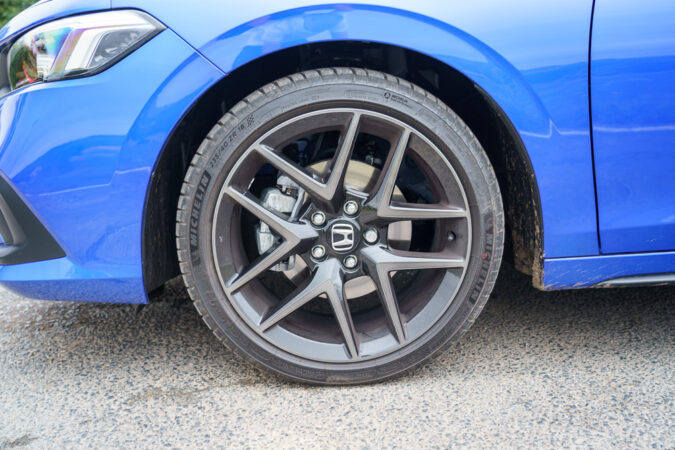 When you do need to slow down, the brakes are smooth and progressive. That's compared to some other hybrids, which occasionally have a twitchy feeling attributed to regenerative braking. This Civic is all-around a pleasant car to be in and to endure during those long, tedious commutes. When you do want to be a bit lively and naughty, the new Civic will oblige and reward you just as much.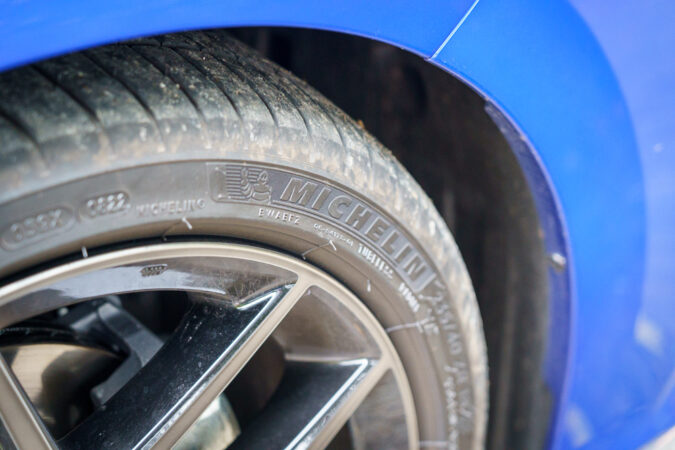 What Is It Like Inside?
In stark contrast to the old Civic, the latest generation has received a massive interior overhaul. This isn't just compared to the old Civic, but also against the rest of Honda's line-up. It's an exceptionally well-put-together cabin. And frankly, I dare say that the vibe is much more upscale and elegant than Hondas typically are. It's a nice place to spend long hours in, just a step below a luxury car.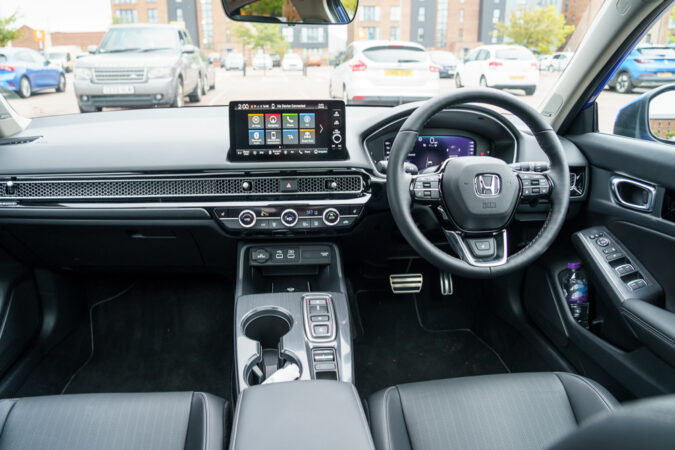 Another fantastic piece of interior design from Honda is the inclusion of physical switchgear. Those knobs and switches are indeed rather pleasing to use. It's leaps and bounds ahead for intuitiveness and tactility compared to the all-touchscreen approach that some of Honda's rivals have embraced. Therefore, one could easily and safely navigate its many functions using mere muscle memory.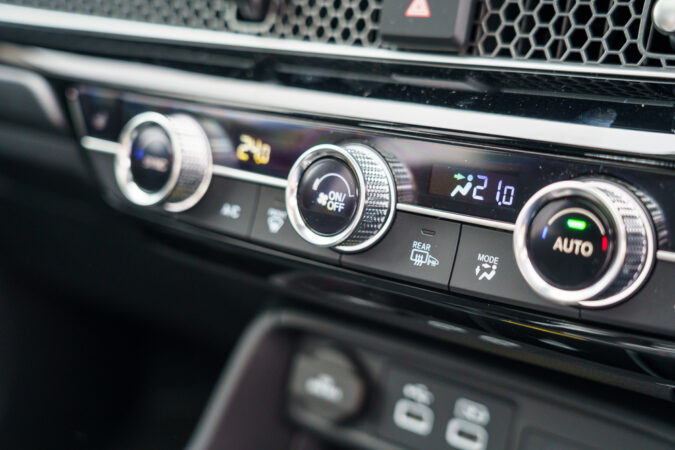 Nonetheless, you still get a fancy 9.0-inch central infotainment system. This alone is a big upgrade over the outgoing model's antiquated tech and is far easier and more pleasurable to use. Then, it's also equipped with a 10.2-inch digital instrument cluster. Admittedly, this isn't the fanciest bit of kit around. But for the money, it's an incredibly good value and works fairly well.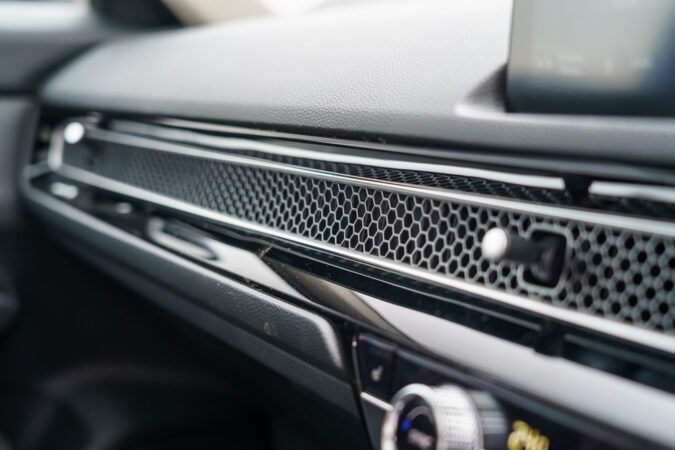 The Experience
One noteworthy highlight of buying any new Honda is the addition of its Sensing suite of driver aids and active safety systems. For the most part, you're getting the same bunch of equipment as all the previous Honda models. This means that the Civic eHEV enables you to access automatic emergency braking, road departure mitigation, traffic sign recognition, blind spot monitoring, and cross-traffic alerts.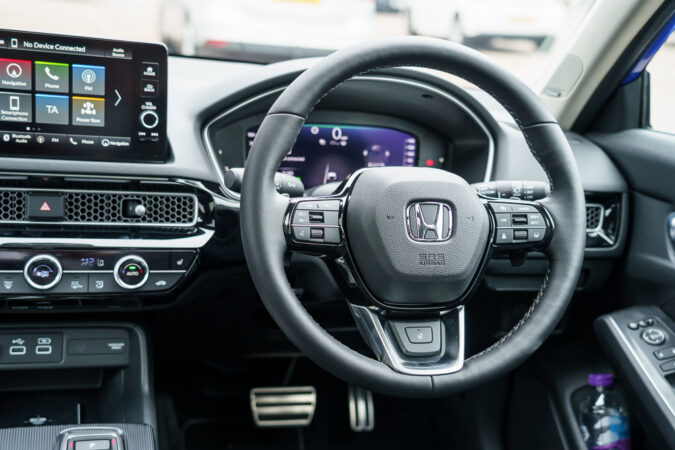 However, the new Civic eHEV also has a select few upgraded or even all-new systems compared to the outgoing model. For instance, you can now enjoy much-improved adaptive cruise control, as well as an enhanced collision mitigation system, and a better lane-keep assist. Other than that, it allows you to use more new features, such as adaptive headlight beams and a traffic jam assist.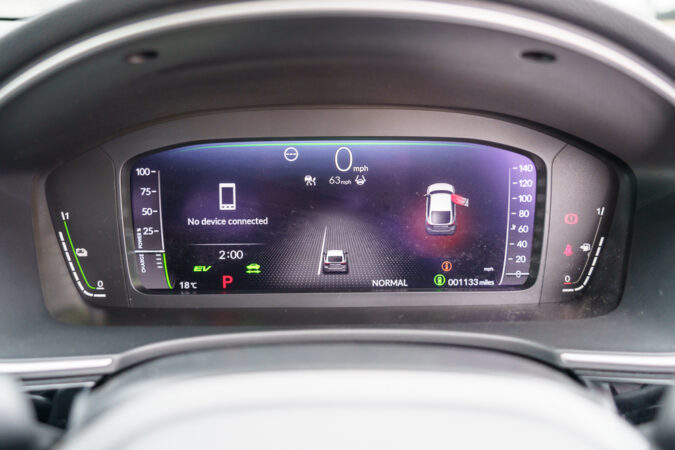 In summary, the upgrades reward you with generally better ease of use, safety, and comfort when you're on the road. Even the cameras and sensors dotted around the new Civic eHEV have all evolved over the outgoing model. It features a wider and farther field of view to see more of what's around you. And, it comes with sonar and radar, which makes detection faster and more reliable.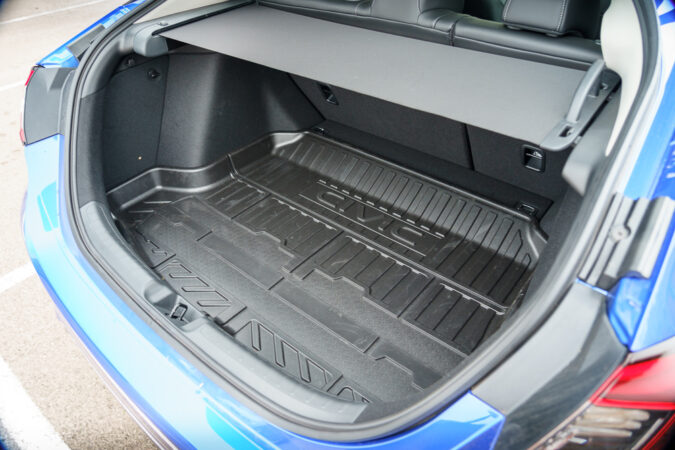 Honda Civic eHEV Advance Cost
But for all that greatness, how much does this new Civic eHEV cost? Well, the press car that you see here wears the Advance trim, the highest trim option available – as of writing – for the new Civic. It'll cost you £32,995, and that's just the starting price. Below the Advance trim, there's the Sport as well as the Elegance trim. These will set you back a starting price of £30,595 and £29,595, respectively.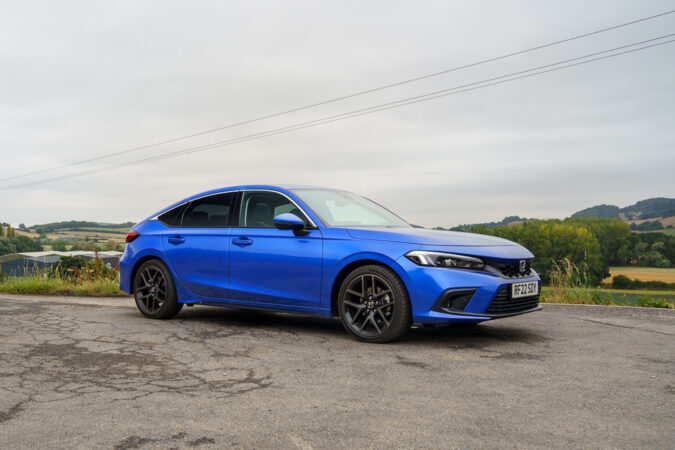 Regardless of which trim you choose then, the starting price for these new Civic eHEV models is in that £30,000-ish sweet spot. Even with the base-level Elegance trim, you're still getting a lot for the money, I think. Most of what you'll need already comes as standard. Spending more to get the Sport or Advance trims unlocks the nice-to-haves, like the larger 10.2-inch gauges rather than 7.0-inches.
The higher-end trims also offer you a glass roof and leather seats. Techy bits and bobs like the adaptive headlights, wireless phone charging pads, and powered front seats are also things that you can access in the top-end trims. Aside from this, the Advance trim comes with a Bose sound system, which is highly recommended if you enjoy high-quality tunes while you're on the road.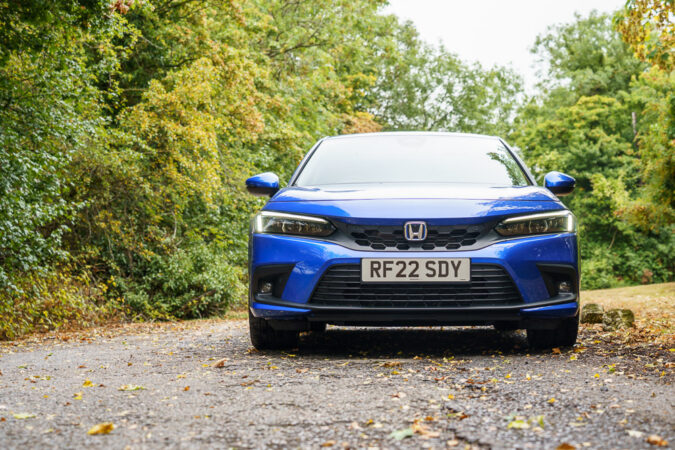 Verdict
Very sporty, comfortable yet fun, with an abundance of tech, supremely practical and spacious, and comes with more luxury and refinement than you'd expected… That's how I'd summarise this brand-new Civic eHEV. For the price, it's a brilliant package for the money, and I bet most buyers would be pretty happy with it. Then again, every generation of the Civic has always exceeded expectations.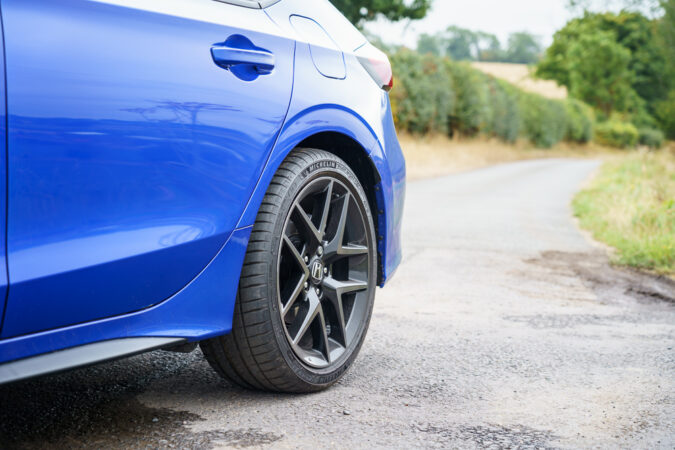 We do wonder if most new-age car buyers might instead gravitate towards a crossover or SUV, but you'd be missing out by not at least considering the new Civic eHEV. Sure, a Civic might not have as much interior and cargo space as an HR-V or CR-V, but do you really need more?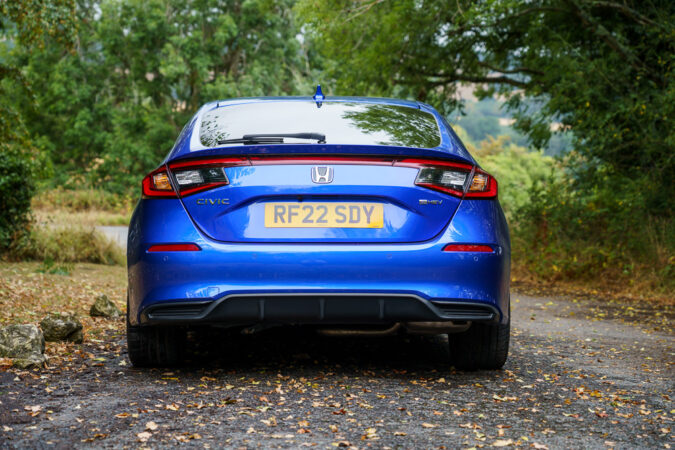 Specification
Honda Civic eHEV Advance Specs

Price: £32,995
Engine: 2.0-litre eHEV
Power: 181hp
Torque: 315Nm
Transmission: e-CVT
0-62mph: 8.1 seconds
Top speed: 112mph
Weight: 1,533kg
Economy combined: 56.5mpg (combined)
CO2: 114g/km