The ORA Funky Cat is definitely one of the funkiest machines that I've come across. Amongst today's sea of electric cars, this is an intriguing proposition… from a new-to-us in the UK auto brand.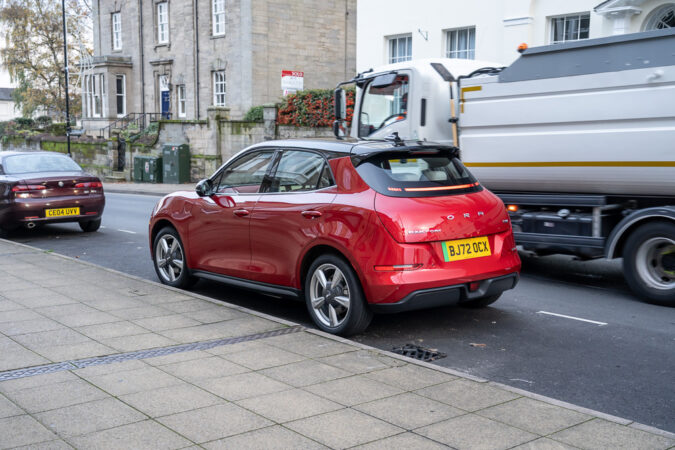 With that being said, ORA's parent company, Great Wall Motors (GWM), does have the necessary talent, pedigree, as well as experience to make best-sellers. So, should that give you enough confidence to buy a Funky Cat? Besides, with a market filled with astounding EVs, what could ORA bring to the table? Well, given its easy-going nature, quality trim, and a plethora of tech, it's worthy of your attention…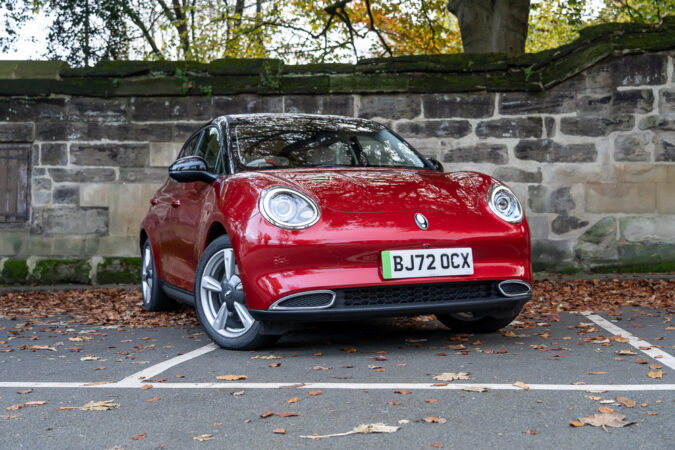 What Is The ORA Funky Cat First Edition About?
As mentioned, ORA is among the many sub-brands under Great Wall Motors. One of the main benefits of starting a brand from a clean slate (without historical attachments) is the visual freedom to create something all-new. In other words, unlike many of the established carmakers out there, ORA is free of needing to visualise a vehicle along familial traits. The result is a car that's somewhat refreshing.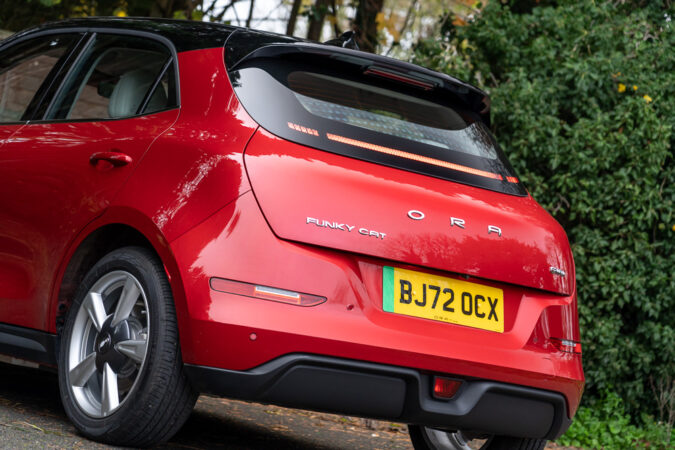 Still, in some ways, this does mean that the ORA Funky Cat resembles other existing cars that I'm very familiar with. For instance, I can see some Alfa Romeo Mito in that front end. Along the sides, there's that mish-mash of perhaps a Fiat 500. As well as, the curvature of something like a Smart Forfour. It's also got that retro vibes of a VW Beetle. You might get the impression that it's a relatively tiny car.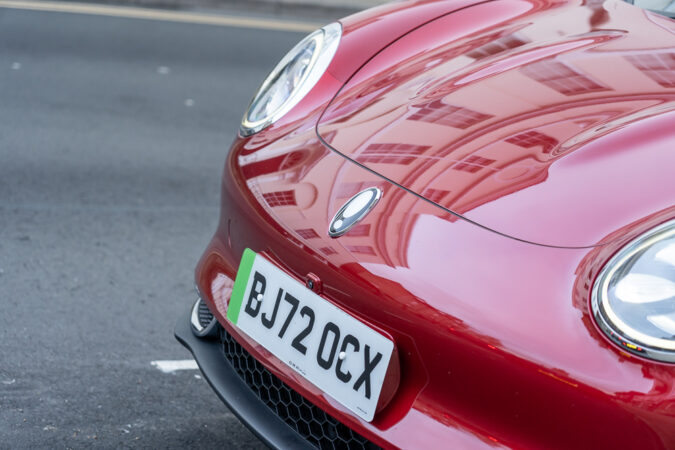 However, despite what these pictures may tell you, the ORA Funky Cat is quite a big car. It's similar in size to a VW ID3. As such, the Funky Cat is the perfect size for our oft-narrow and tiny UK roads. To add a touch more flair, the headlights and taillights even do this little dance when you lock and unlock the doors. Though you may get a sense of déjà vu, the Funky Cat is undoubtedly a cute-looking car.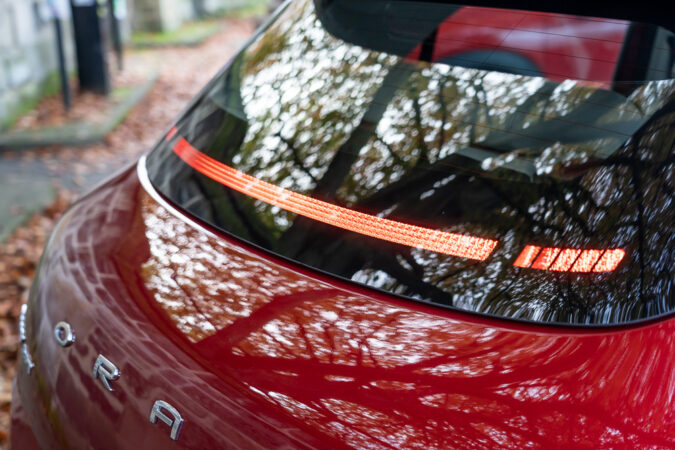 How Does It Drive?
Specs-wise, here are the highlights… The ORA Funky Cat has just a single motor, mounted to the front axles. Combined with a 48kWh battery pack, it outputs a respectable 171PS (or around 169bhp) and a good 250Nm of electrified torques. It's not the fastest four-wheeled machine in the world, managing a sprint from 0 to 62mph in 8.3 seconds. And, the ORA Funky Cat tops out at just 99mph.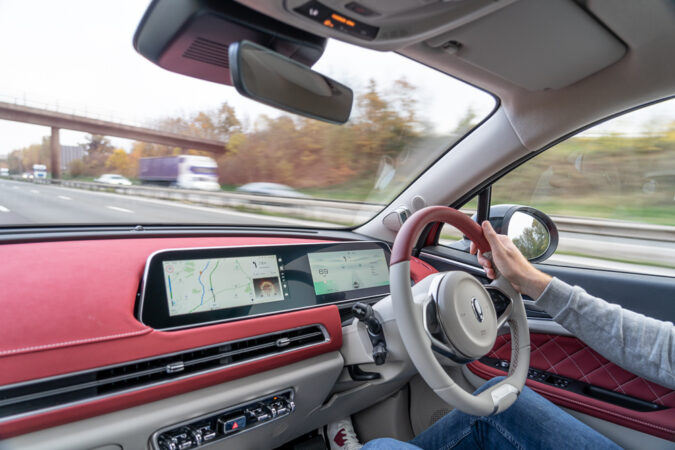 You might think that with those performance creds in mind, the Funky Cat is probably some sleepy old commuter car. But in practice, it's got a surprising amount of punch, should you want to liven up your drive. Granted, it's not a hot hatch, with suspension that's neither overly stiff nor soft. Rather, it's very well sprung for our patchy British roadways. The brake feel, crucially for an EV, is also good.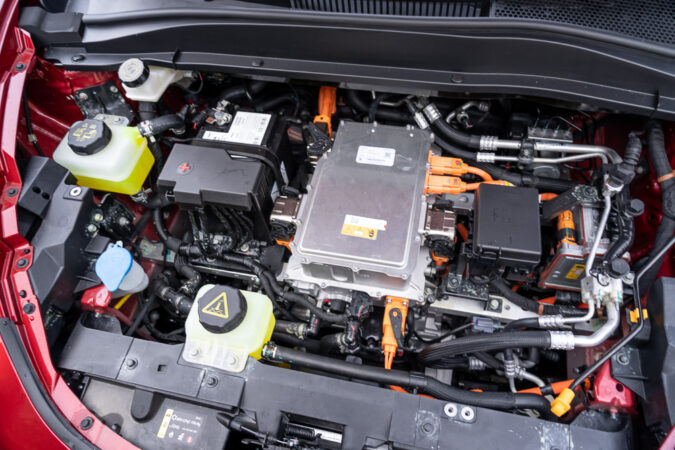 The latter can feel unnatural in some EVs, owing to the inclusion of regenerative braking or one-pedal driving. Neither is an issue with the ORA Funky Cat, which is nice to see. For additional fine-tuning, it's paired with a variety of drive modes that you can pick and choose from. Irrespective of which mode a person picks, this is one of those "get in it and go" sorts of cars that don't require fussing around.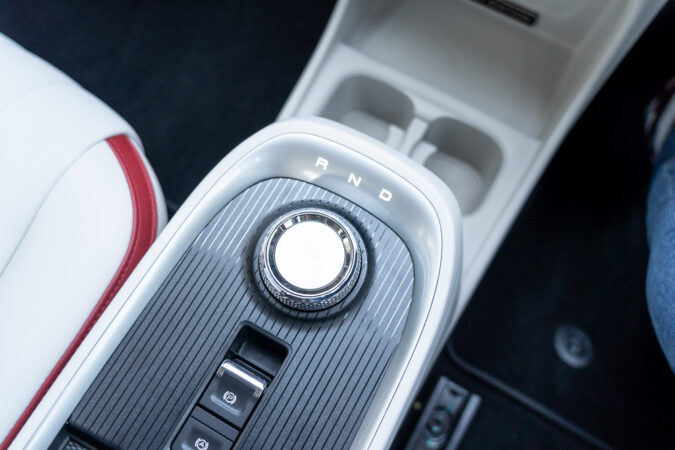 Thus, it's an effortless vehicle to rely on a day-to-day or drive around with no thoughts, head empty. As with any electric car, you do still have to be conscious of the EV range. The Funky Cat's range is not too shabby – 193 miles (as per WLTP testing). That's decently lengthy given that it's a small car with an even tinier battery pack. Therefore, it's not necessarily the most ideal cross-country tourer.
Otherwise, it's more than enough for your regular commutes and maybe the occasional excursion into the countryside. When you need to charge it, the ORA Funky Cat could be topped up in around 3 hours using an 11kW public charger. That's much faster than the 5  and a half hours using a 6.6kW charge if you plug it in at home. Although, this speeds up to just 42 minutes when plugged into a fast 100kW charger (note: peaking charging is 64kW).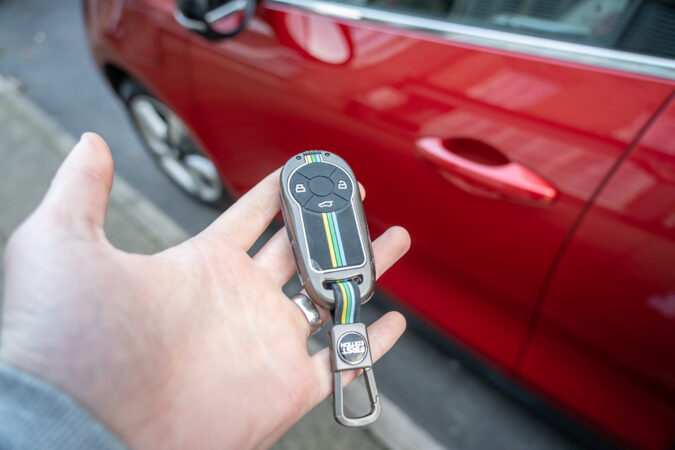 What Is It Like Inside?
The interior, if you want it to be, can be as bold as the exterior. You can technically just spec it in plain old black. Ours here, meanwhile, was trimmed in this vivid red-over-white quilted leather interior. If you want, there's even a mint-green version, too. As far as quality is concerned, the ORA Funky Cat's trim is quite nicely appointed and put together. It further emits that solid and luxurious high-street feel to it.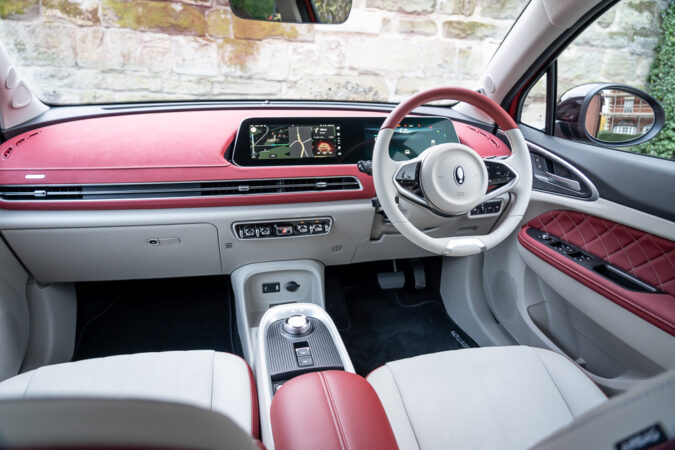 Even the switchgear, knobs, and buttons have a surprising amount of tactility and solidity. You'll find a handful of plastics here and there, but nothing that really makes it feel cheap or tacky. For a new brand, the Funky Cat's electronics are easily in the A-tier camp. The screens are sharp and bright, with a pleasing and intuitive UI. On top of that, the system responds speedily to your inputs and commands.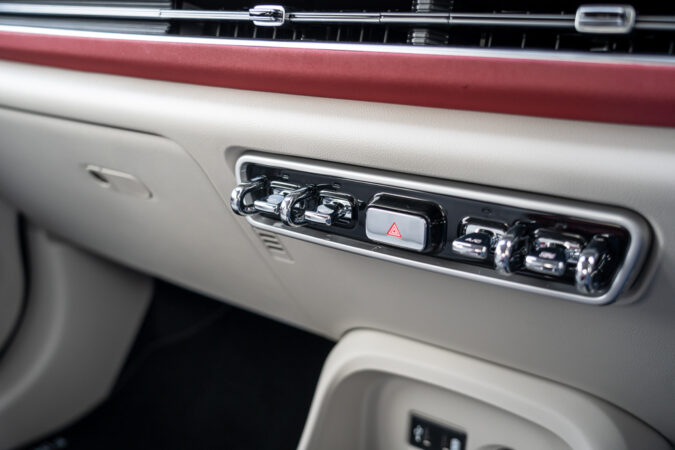 If you notice, you'll see that ORA's fitted it with not one, but two of these 10.25-inch screens. There's a display for the infotainment, while the other is reserved as your gauge cluster. This is a showcase of the tech-fest that's inside the Funky Cat. It includes fitment such as a wireless charging pad, a built-in satnav, and a digital assistant. You can trigger the latter by saying, "Hello, ORA".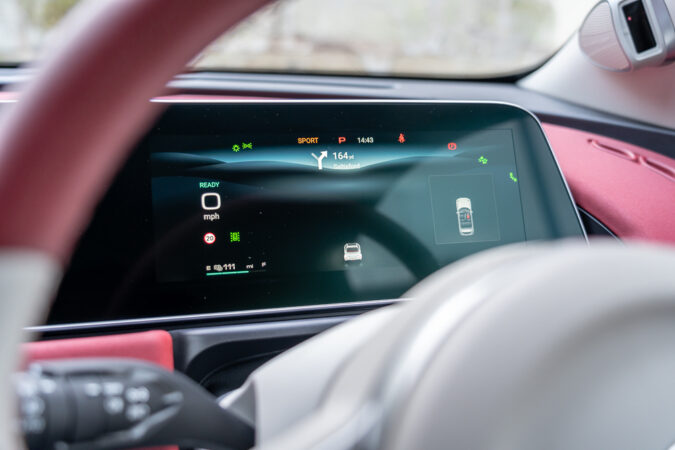 In so doing, you can ask the system to find nearby charging stations, turn up the air-con, or roll down the windows, among many others. These voice recognition commands go beyond what other brands usually offer. Yet, ORA's implementation of this is both reliable and functional. With that tech-savvy approach to consider, you could then pair your ORA Funky Cat with their mobile app.
By doing so, you can now access some remote functions. For example, you could lock and unlock your car, pre-heat the interior for those cold wintery days ahead, check out your battery or charging status, and many other actions. Moving on to the practical stuff, the larger-than-expected dimensions mean that legroom and headroom, front to rear, are plentiful, alongside a spacious luggage space.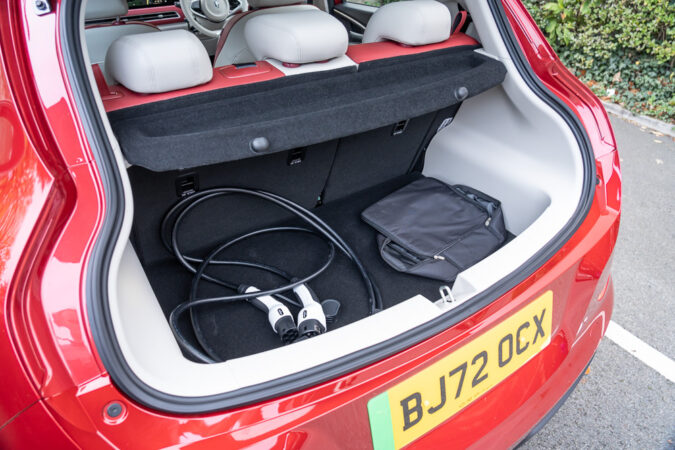 The Experience
As with many modern vehicles, the ORA Funky Cat comes with an abundance of driver aids and safety systems aboard. Among that includes… Blind-spot monitoring, driver fatigue monitor, adaptive cruise control, lane-keep assist, rear cross-traffic alert, automated emergency braking, lane-change assist, as well as traffic sign recognition, and more. There's even a driver facial recognition system, as well.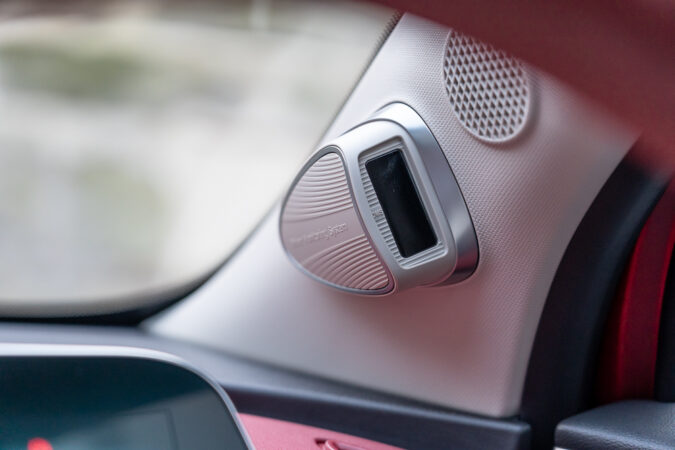 Basically, you could save a pre-set profile for your car, such as saving settings like your favourite radio channel, preferred air-con settings, drive modes, and so on. Once the system recognises (through a set of cameras mounted on the A-pillar) that the drivers have changed, it would thus swap out the profiles between them. Think of it as memory seats in most cars today, but far, far more advanced.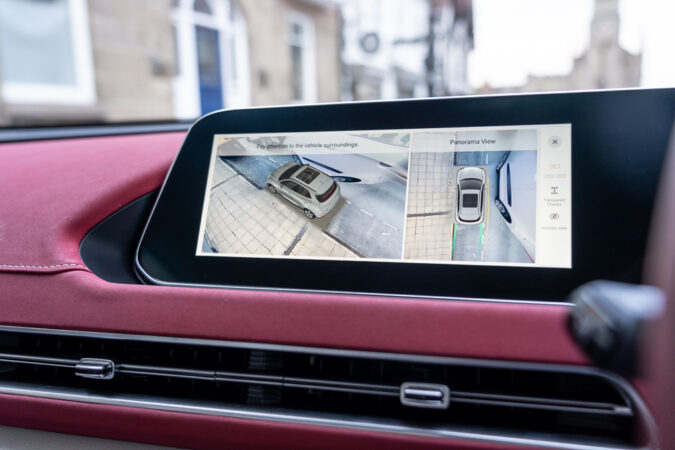 ORA Funky Cat First Edition Cost
At the moment, the First Edition trim is the only one available if you're buying one here in the UK. This does help to somewhat simplify things. Understandably, you might be worried about buying a car from a brand that you've never heard of before. For your peace of mind, know that ORA's distribution is managed by the same company that imports Subarus and Isuzus into the UK.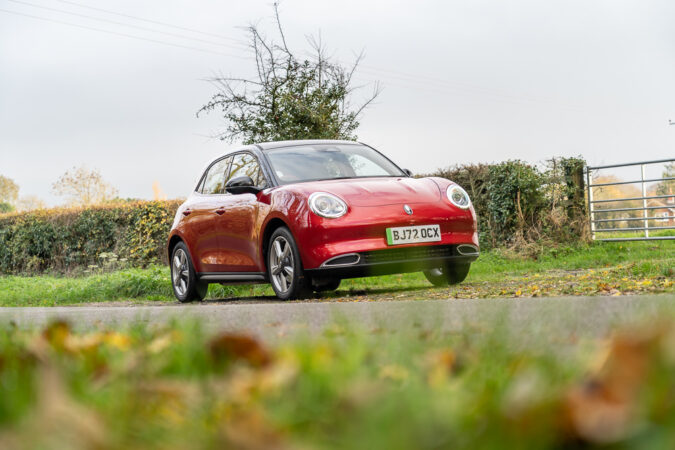 Alongside Great Wall Motor's joint venture with BMW, that will make things easier for owners of the Funky Cat, such as ordering spare parts or needing aftersales support. For easier ownership, ORA has even quoted a 2-year (or 18,000-mile) service interval for the Funky Cat. Long-term maintenance can thus be less of a headache (hopefully). While you're considering costs, there are ORA's warranties.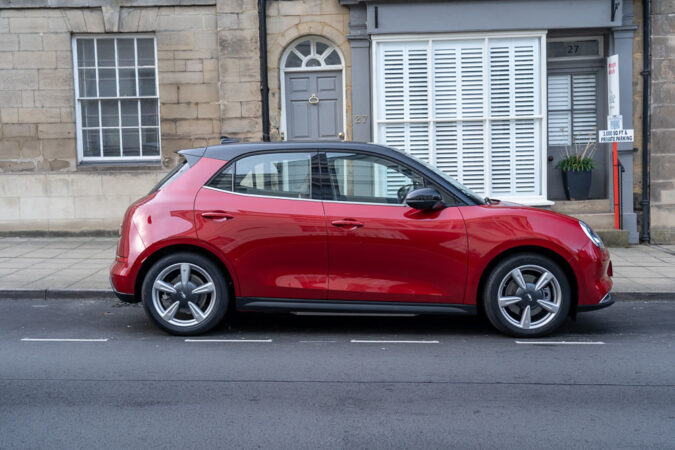 You get a 5-year (unlimited mileage) vehicle warranty. In addition, there's an 8-year (or 100,000-mile) battery warranty, 8-year (or 100,000-mile) powertrain warranty, 5-year (or 60,000-mile) warranty for the paint, and 12-year anti-corrosion warranty thrown in. For the ORA Funky Cat's £31,995 price, that presents a great package for the money. And, one which affords you quite a lot in return.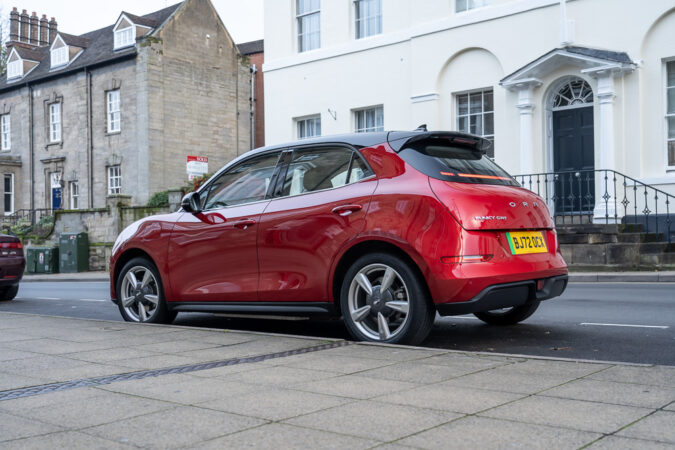 Verdict
All in all, the ORA Funky Cat is an easy-going, comfy, tech-savvy, and generally well-made vehicle. It's one of the best EVs that you can buy today, period. Sure, you may or may not like how it looks. But, in today's world of cookie-cutter crossovers, a quirky and fun little hatch like the ORA Funky Cat could be a most welcomed sight for sore eyes. Nonetheless, should you pick it over other EVs?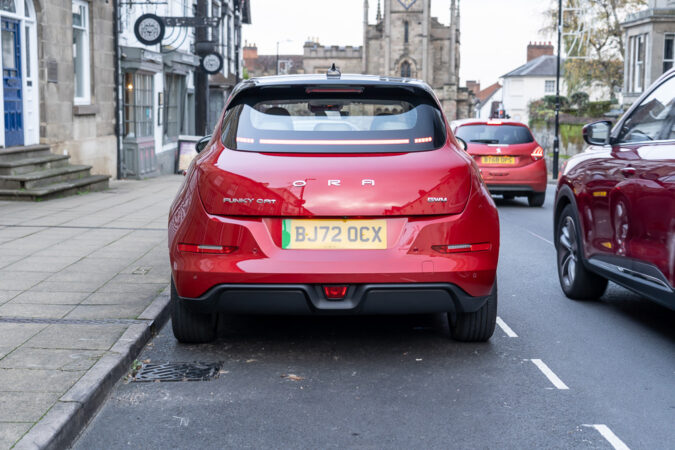 Now, that's a tough question. An MG4 EV is cheaper than the Funky Cat. But, getting into a VW ID3 or something similar will be much costlier. It no doubt sits in an interesting sweet spot, where it offers so much in a single package. On top of that, there's the unconventional aesthetics of the ORA Funky Cat, which is so unique and inviting, even when compared to its competitors.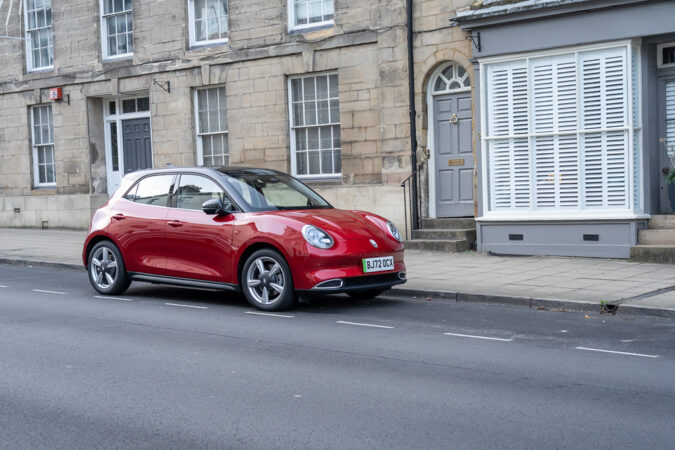 Specification
ORA Funky Cat First Edition Specs

Price: £31,995
Engine: Single-motor, FWD
Power: 169bhp
Torque: 250Nm
0-62mph: 8.3 seconds
Top speed: 99mph
Weight: 1,540kg
Economy combined: 193 miles (WLTP)
CO2: 0g/km