If you fancy a bit of adventure for your next holiday, then Iceland might be the place for you. A beautiful island only a few hours flight from the UK with an incredible amount to offer; we went for ten days and felt we only scratched the surface. Our intention for the trip was to try and get a glimpse of the Aurora Borealis (Northern Lights). So we headed out in late September in the hope we would get lucky.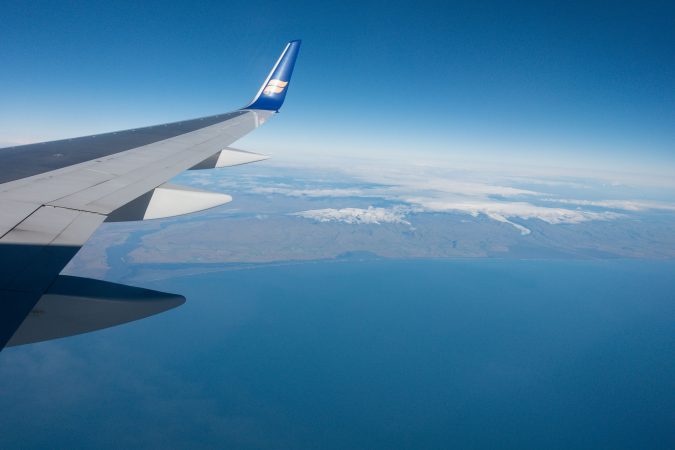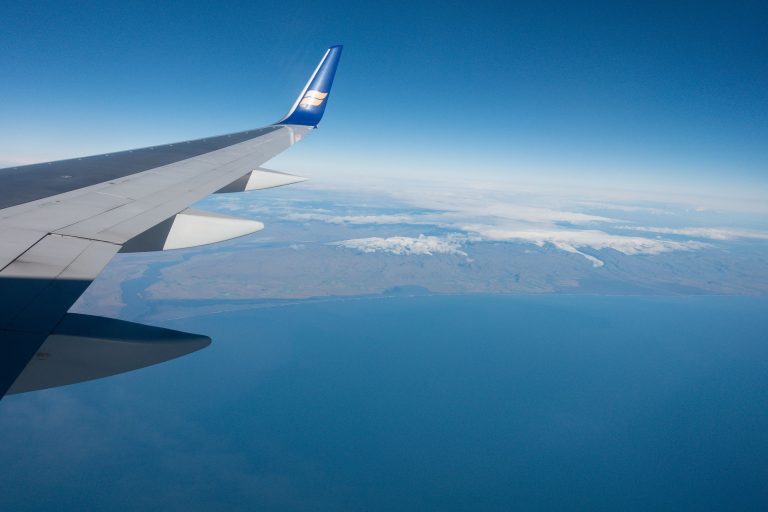 Exploring Iceland with SADcars Rentals
Iceland is a big place with a lot to see and do but the sights are not all clustered in one place. If you're planning a longer trip, not just a Reykjavik city break, then I'd highly recommend hiring a car to get you around.
We used SADcars and opted for a 4×4, as we'd heard some of the roads in Iceland would be easier to pass with a 4×4. SADcars are one of the cheapest, if not the cheapest, car hire companies operating in Iceland. They achieve this by having a fleet of cars that are, on average, 10 years old and thus cheaper, with lower depreciation. They have a base just over 5KM from Keflavik International Airport and offer pick-up and drop-off to the airport at no extra cost. This ensures you don't have to worry about any hidden costs, or about how you're going to get to and from the airport.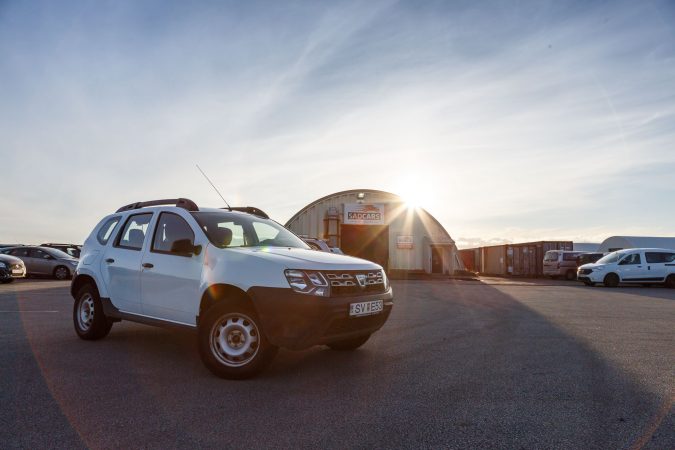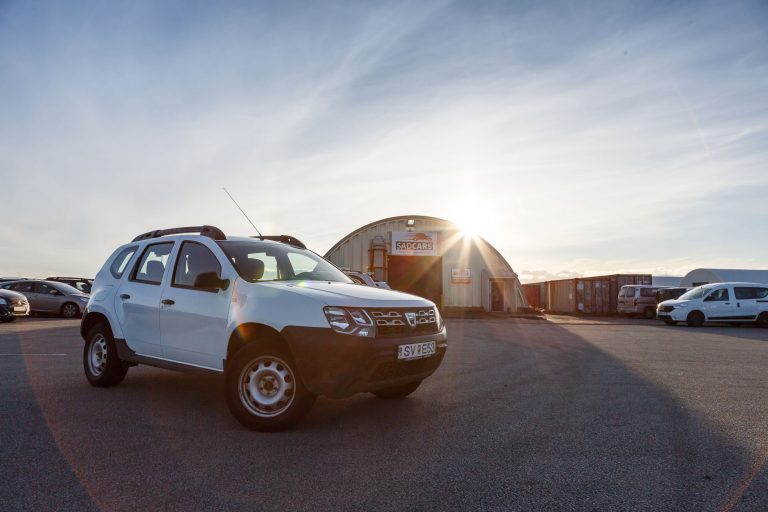 Popping Into the City – Reykjavik
First stop on our adventure was Reykjavik, a quiet capital when you compare it to the likes of London, Paris or Berlin, but beautiful, quaint and with plenty to keep you busy. We arrived late evening and made our way straight to Hotel Óðinsvé. We had a lovely room, very spacious – even a balcony. Once we'd put our things down and had five minutes rest, we opened the doors to our balcony to a beautiful view of Reykjavik. To top it off – we got our first sighting of the lights.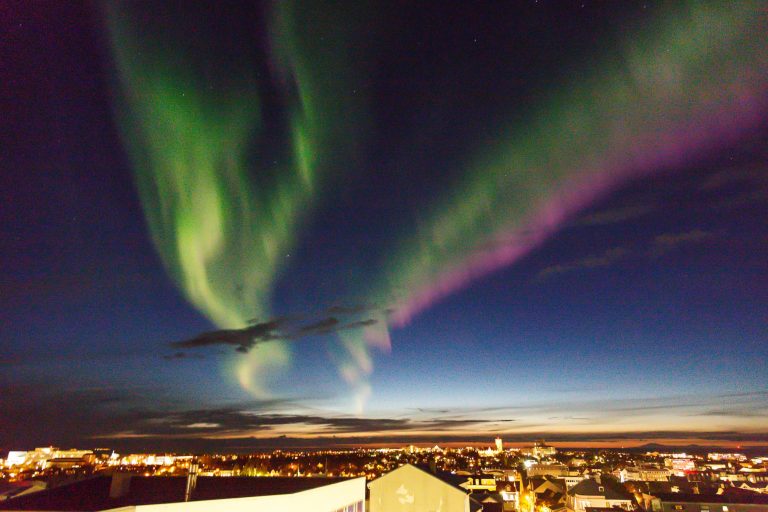 After everything we'd heard we were anticipating it would be quite difficult and rare to see the lights, but nonetheless there they were, clear as day as soon as we stepped outside – absolutely stunning!
Town and Sea Exploring in One Day
We only had a day in the city, so we walked around and took in the unique buildings. Of course we also visited Hallgrímskirkja, the much-pictured church in Reykjavik. We also took the opportunity to take a whale-watching trip whilst we were in the city.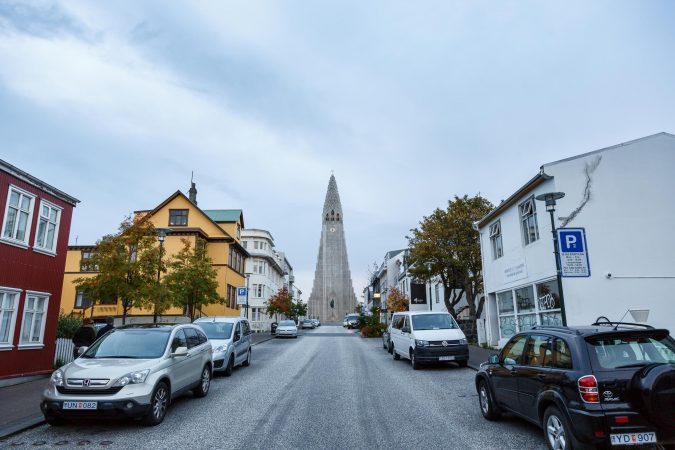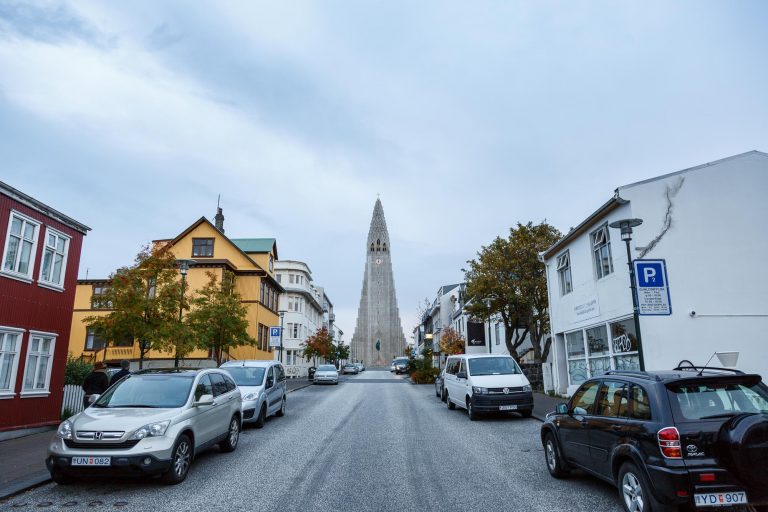 We chose to go out with the original Reykjavik whale-watching operator, Elding. They ran a well-run operation with friendly and knowledgeable staff on board. The weather was a bit miserable on the day we'd chosen to go out, but there was nothing we could do about that, luckily Elding are fully equipped for all eventualities. When picking up our tickets we were advised that the sea could be a bit rough and offered sickness tablets. Thankfully these were also kept onboard throughout the trip.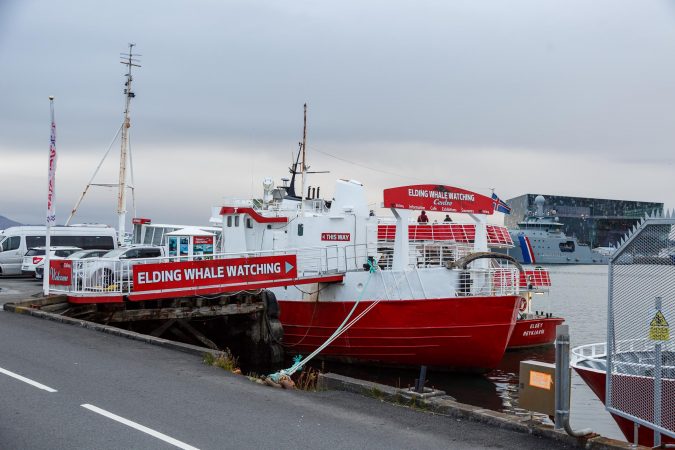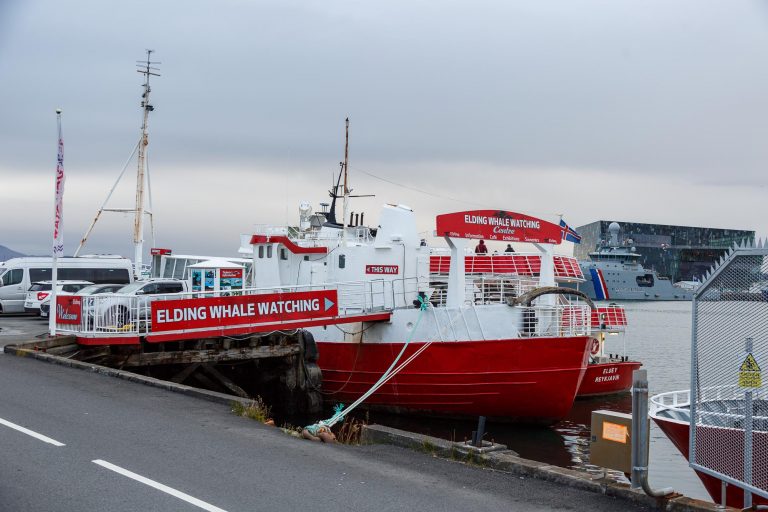 Once we'd climbed aboard, we were directed below deck, where there were overalls available to help keep everyone warm and dry. There was also a café onboard offering light refreshments, so don't worry if you forget to pack snacks.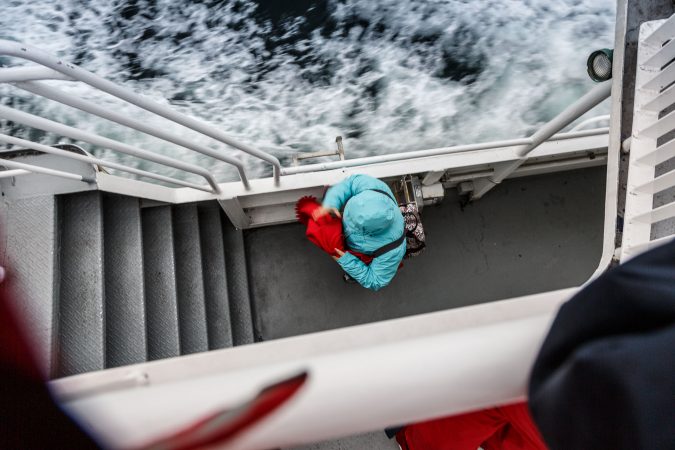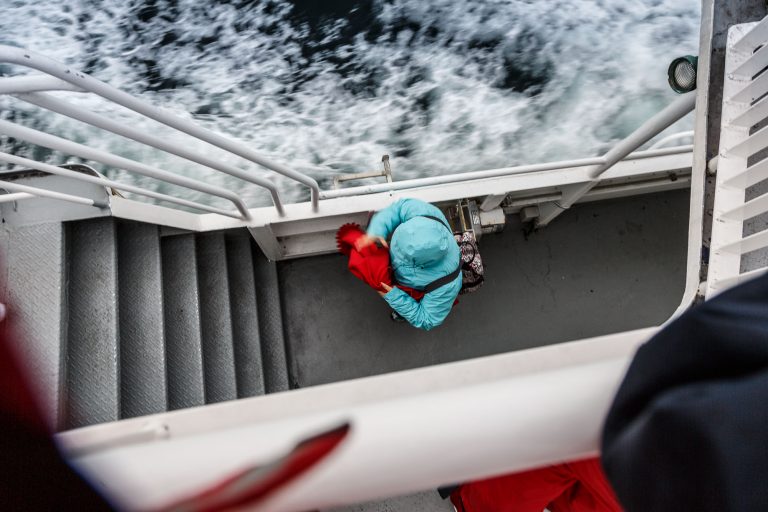 Minke Watching with Elding
Despite the less than pleasant weather, we were quite lucky during our trip. We not only saw some porpoises on the way out of the harbour, but just before heading back a whale made an appearance too. The lookout staff did a great job letting us know what was going on. They also supplemented sightings with information about the behaviour, diet and size of each sea animal.
The sighting we had of the Minke Whale was apparently very unusual – not only that we saw it but its behaviour. The whale breached the water numerous times, almost one after the other. It was a great way to end the tour, and made the rough seas and wet weather all worth it.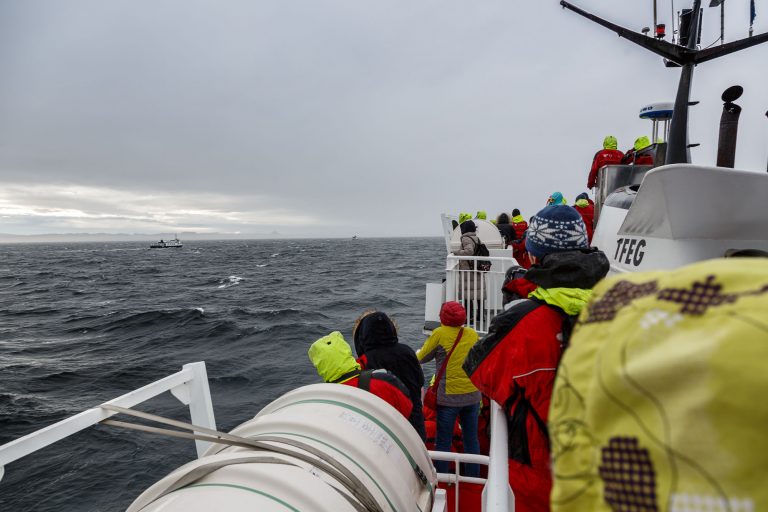 Traveling Iceland by Road – SADcars
We wanted to make the most of our time in Iceland. For us, that meant trying to see as much as we could of the beautiful country and its natural landmarks.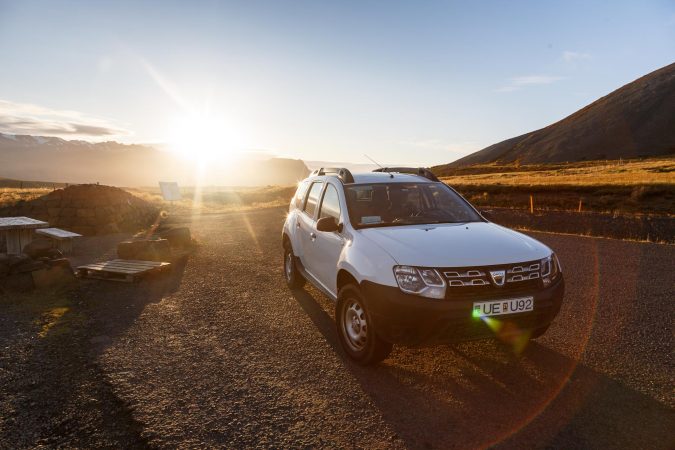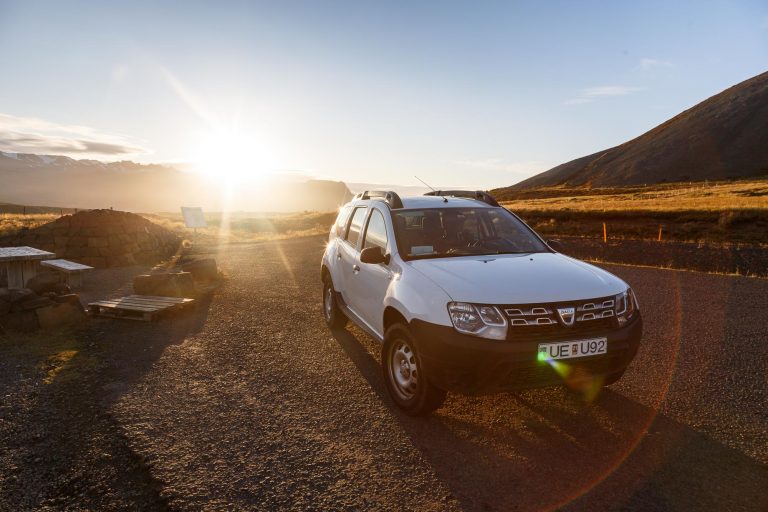 When we were planning the trip it soon became clear that we'd need a car to be able to do everything we wanted to. If you're interested in seeing more than just Reykjavik while you're out there, I'd highly recommend you get a car too. The Dacia Duster we had from SADcars was big enough for us to put our luggage in the boot and keep the back seat free for coats and food whilst on the move.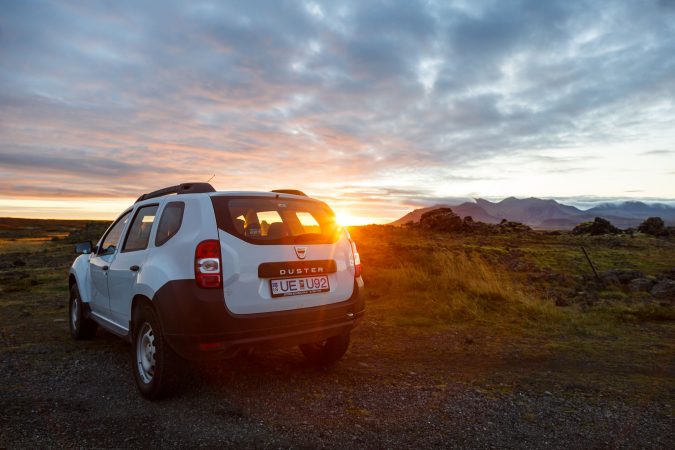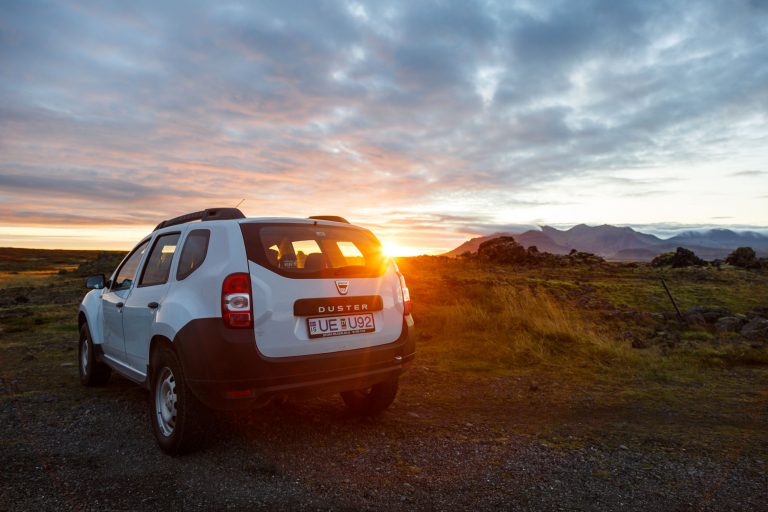 Snæfellsnes Peninsula
After Reykjavik, the next stop on our hit-list was visiting the Snæfellsnes Peninsula. The Peninsula is about a two-hour drive from Reykjavik – we stayed at Hotel Bifröst though, which was about halfway. It was in the midst of some great sights, too.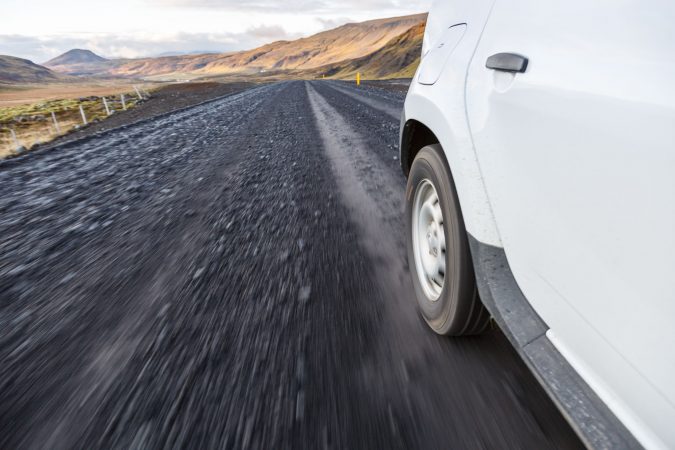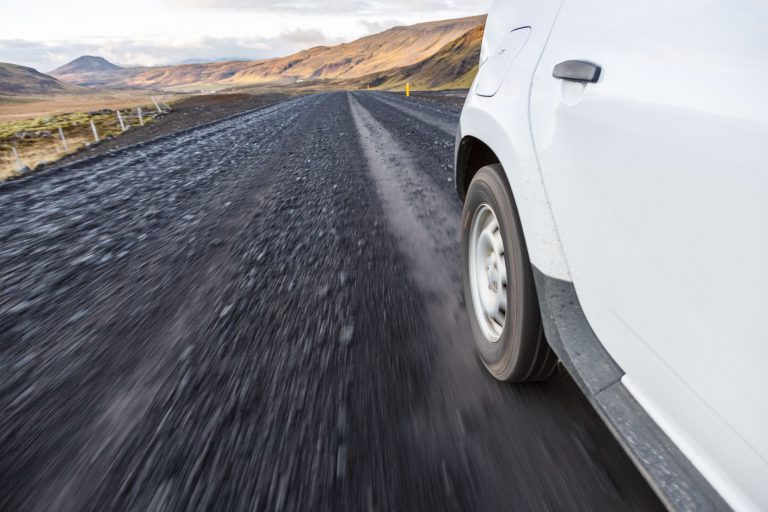 The drive from Bifröst to Snæfellsnes passed Eldborg Crater, Gerðuberg Basalt columns, Rauðfeldsgjá Gorge and Arnarstapi shoreline to name but a few places. These are all worthwhile for a stop before hitting Snæfellsnes National Park and catching a glimpse of the glacier.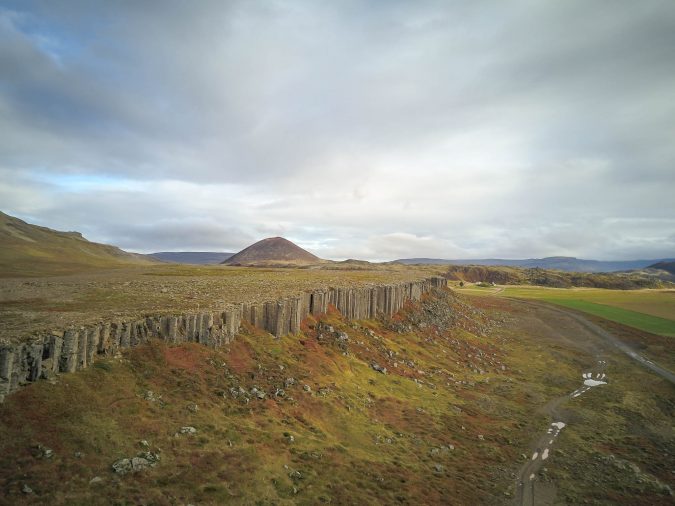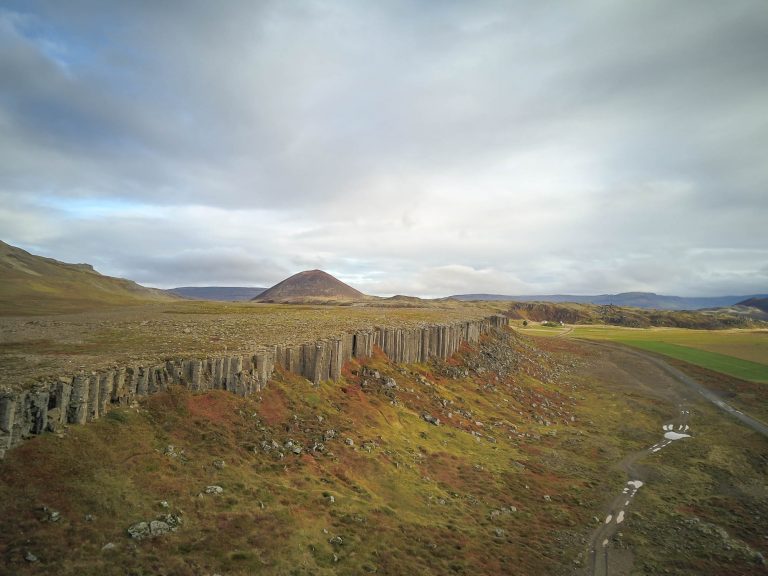 My favourite place from the day though has to be Ytri Tunga. A farm road leads down to a small car park on the coast, and you can walk down to the sea where you can spot seals. Like so much of our trip, it was beautiful, and I just loved seeing animals in their natural environment.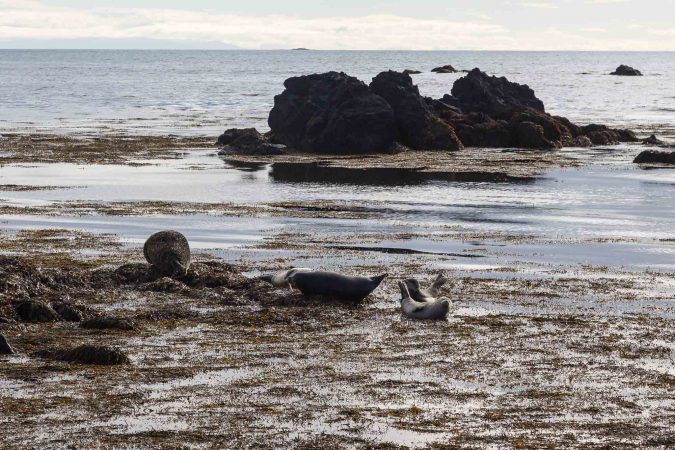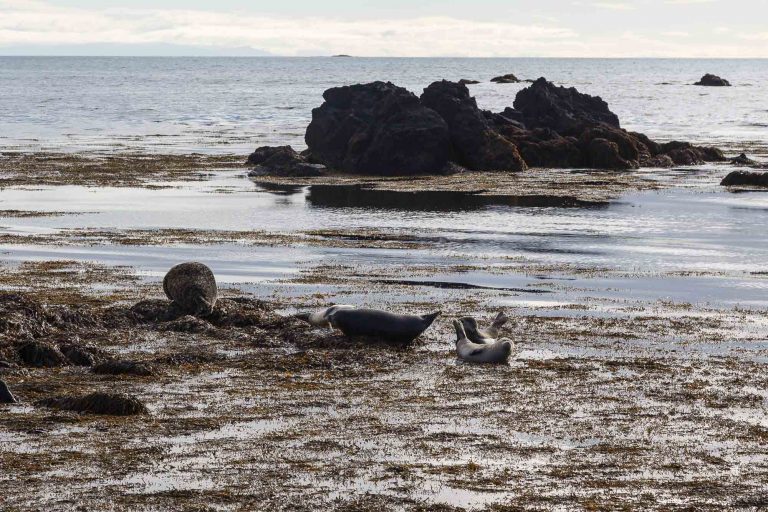 On the way back we stopped at Kirkjufell, Iceland's most photographed mountain, and went to take a few pictures of the nearby waterfalls too. I have to say I was much more impressed with the waterfalls, but nonetheless, the mountain was pretty impressive.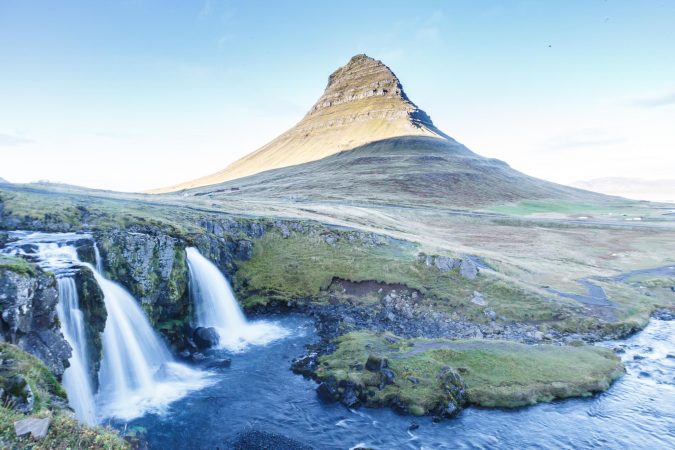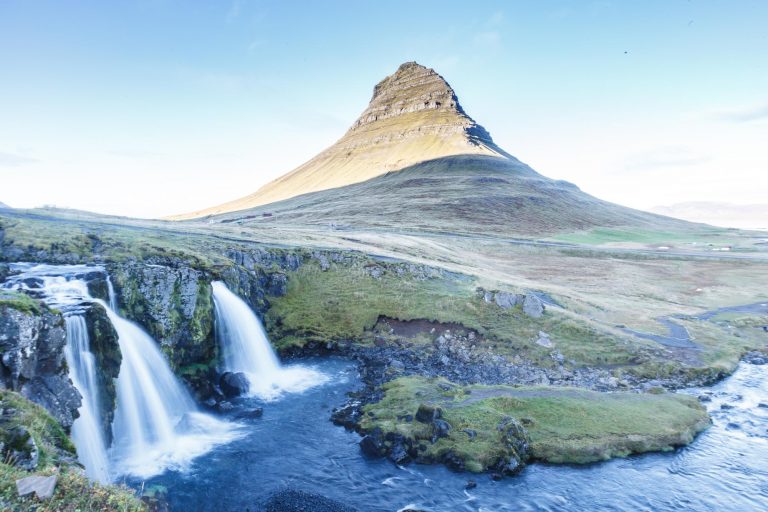 Flexilbity of Traveling by Car
The beauty of hiring a car independently and not following a tour is that you can choose what you want to do and see, and you can keep your plans flexible.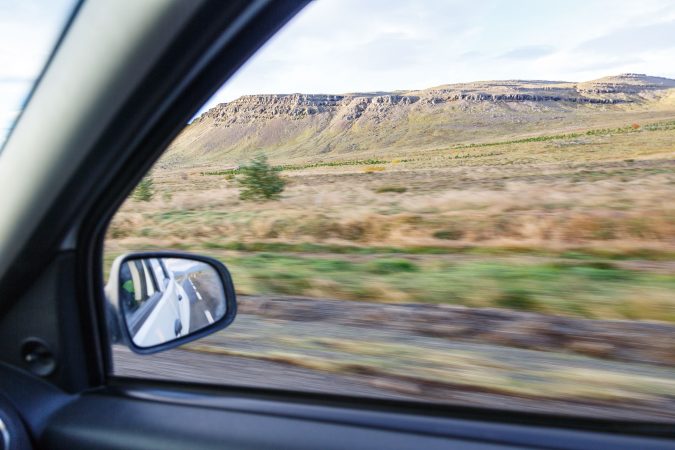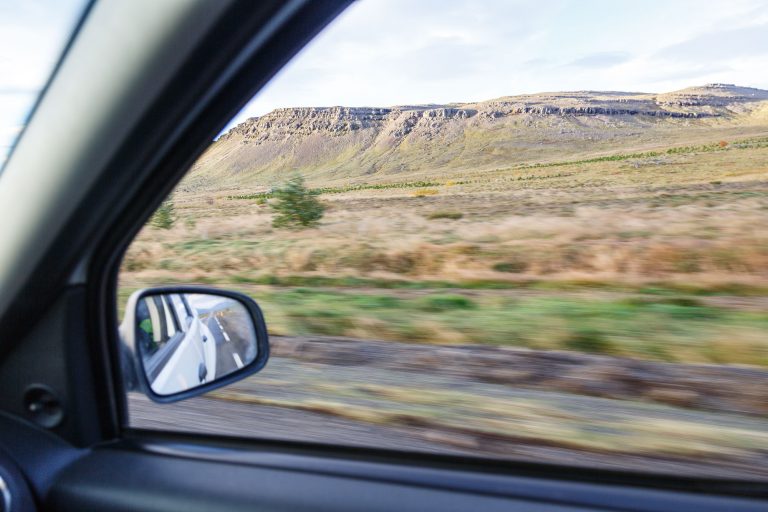 On this basis, once we realised what the surroundings of Hotel Bifröst had to offer we decided to spend half a day locally. We went to Grabrok where you can walk up and around the craters, Hreðavatn, a peaceful and tranquil pond, and Glanni waterfall. When planning your trip, bear this in mind. It's a good idea to keep free slots in your itinerary so you can see places you hear about whilst on the road.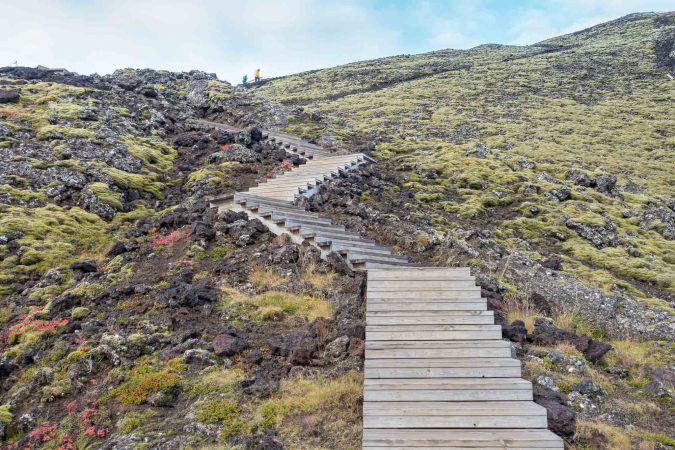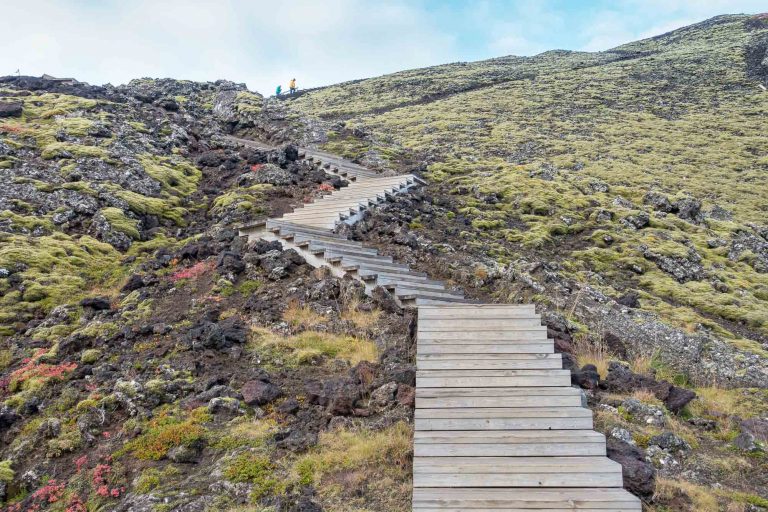 Golden Circle – the Gem in the Crown
We moved on to the Golden Circle, our first accommodation was the Golden Circle Apartments, a great base to explore the surrounding area from. Staying in an apartment means you have the option to cook for yourself if you want to. The Golden Circle is packed full of things to see and do – we tried to fit as much in as we could!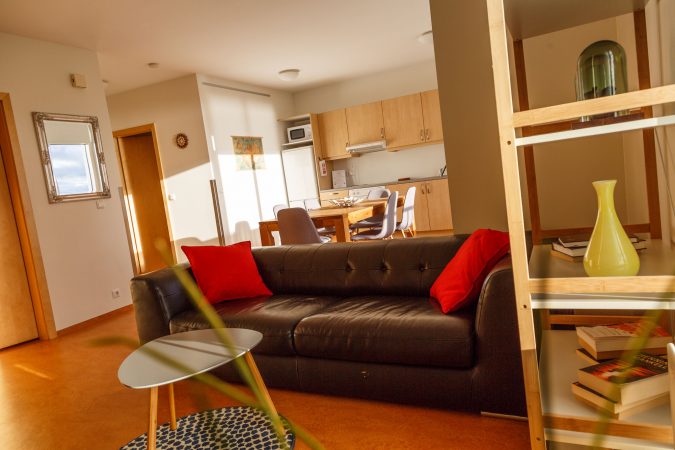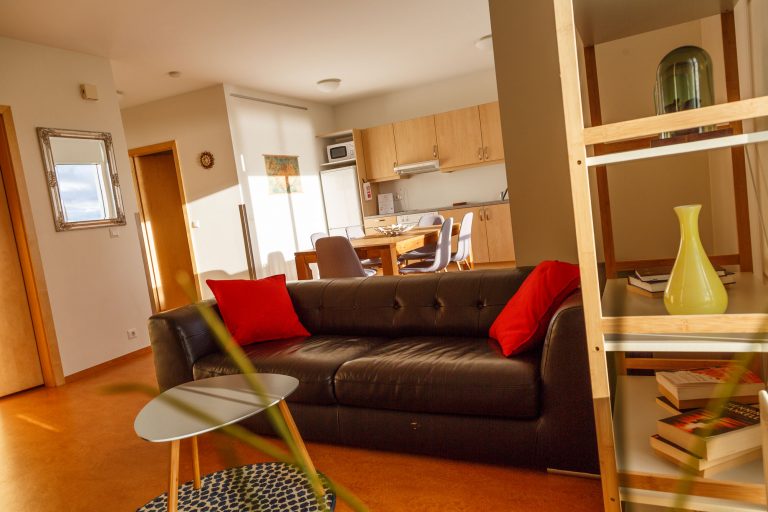 We went to the infamous Geysir, yet another incredible natural sight Iceland has to offer where water bursts up metres into the air.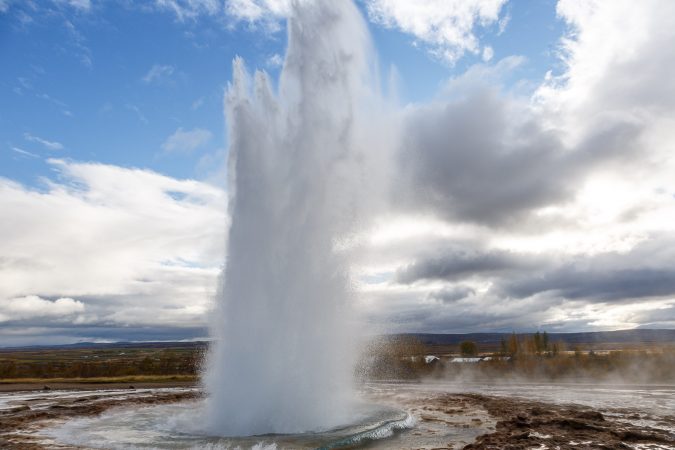 There are many horses in Iceland and you'll commonly see tourists stopping at the side of the road to pet them, which is a little dangerous. A horse farmer at Bru, not far from the geysers, opened up part of his farm in order to prevent tourists stopping on the road. He gave us the opportunity to pet some of the older horses he has – if you're an animal lover, this is a lovely little stop.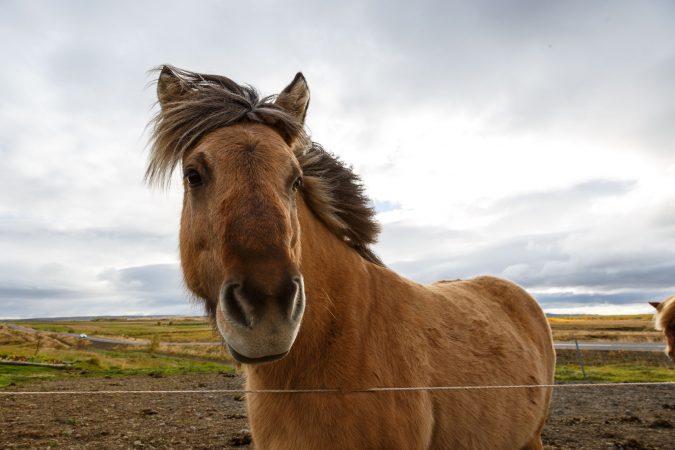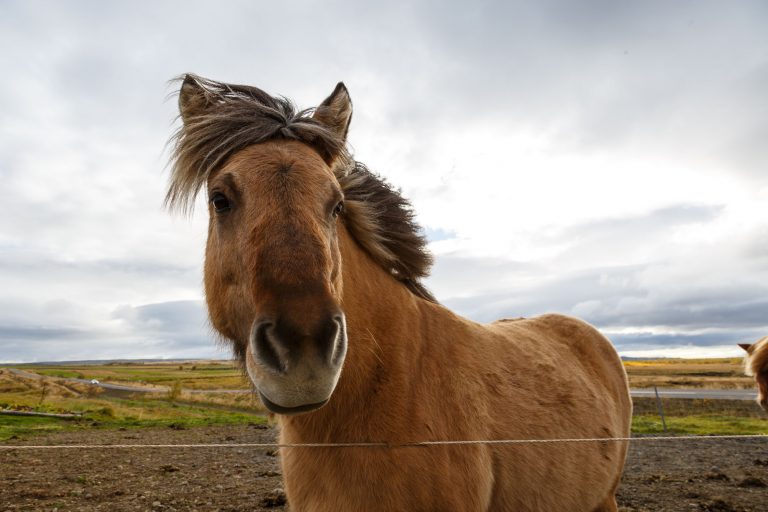 Then began our day of waterfall hunting. We went to Gullfoss, Faxi, and Urridafoss – I find the water fascinating, and had a great day taking in these beautiful, and ferocious, waterfalls. Throughout the whole trip I was amazed at just how much water the island seems to have; there are waterfalls and streams around every corner.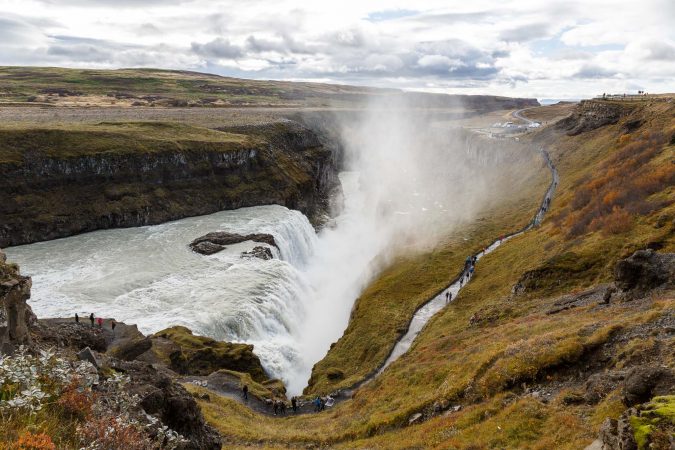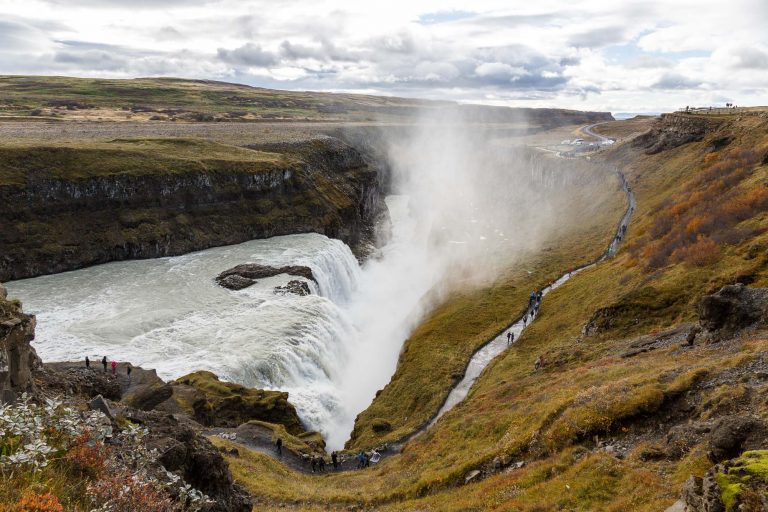 Final stop of the day was at Kerið Crater, a volcanic crater lake. You can walk up and around the top of the crater and then down to the lake inside as well. The stunning blue waters inside are a sight to behold, and the view from the top of the crater is pretty awesome too.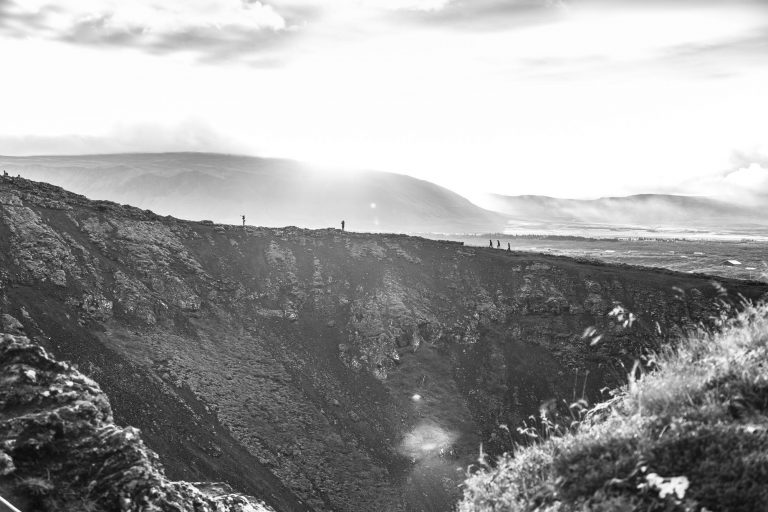 Jökulsárlóna Shoreline of Icebergs
An early start on our sixth day, to drive round the southern coastline to Jökulsárlón and Jökulsá river-mouth. Out of all the incredible things we saw during our trip this was top of the list for me.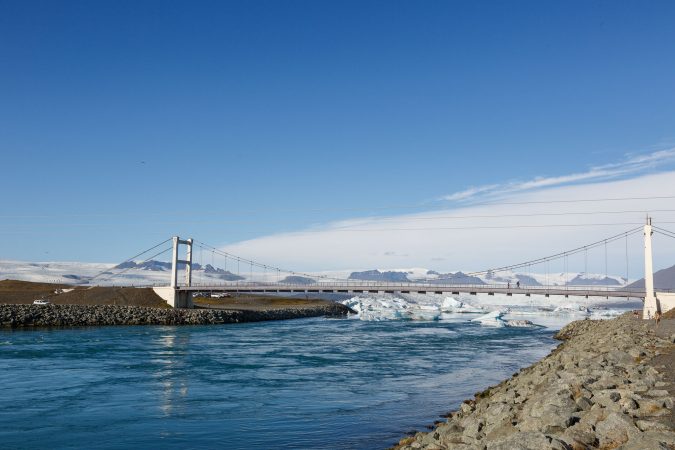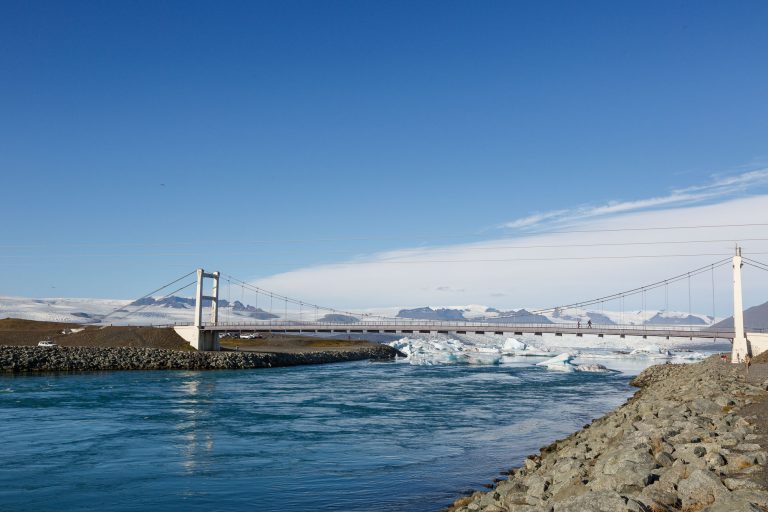 A glacier flow into the sea and a shoreline of icebergs that have broken away from the glacier and washed up – it is absolutely incredible and we spent a few hours there just taking in the wonder.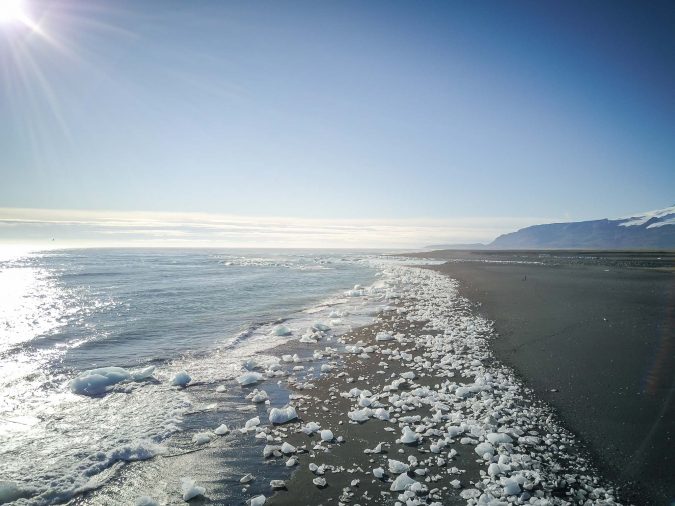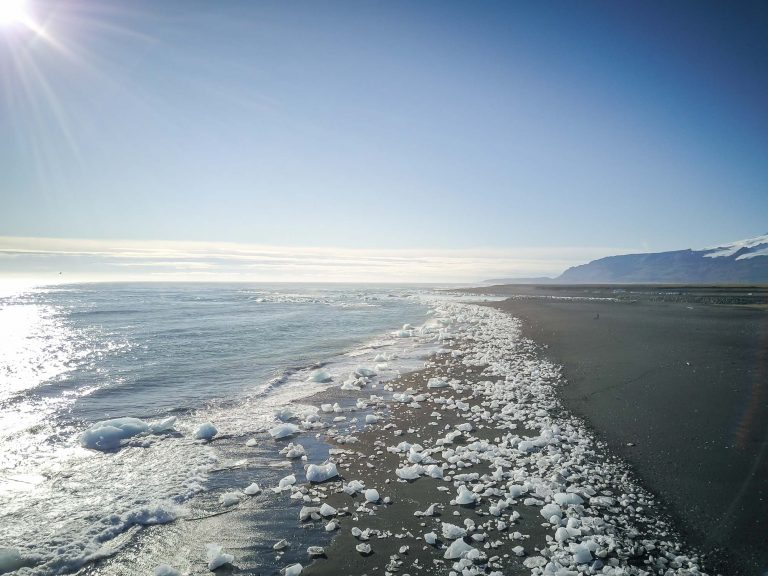 On our way back we stopped at Fjaroargljufur canyon, which is quite something to see, and definitely worth a stop at.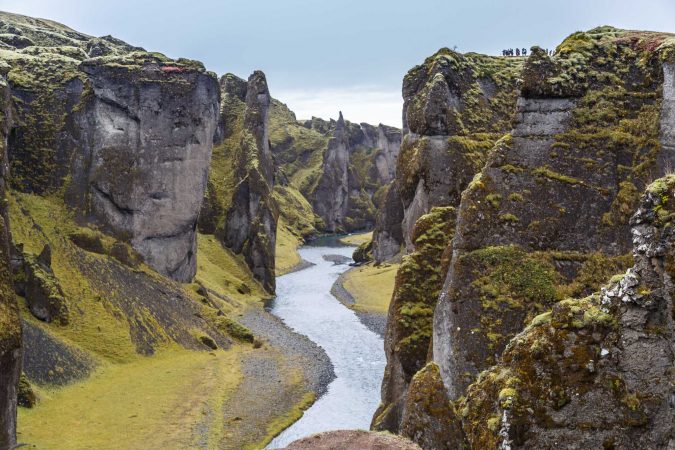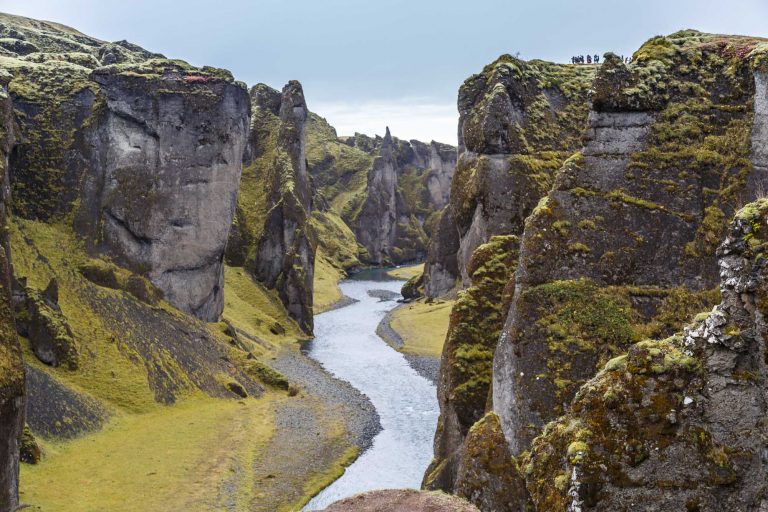 Þingvellir National Park
After the long drive we stayed local for the day and spent a few hours at Þingvellir National Park, there is plenty to see there so make sure you leave yourself a good few hours to walk round.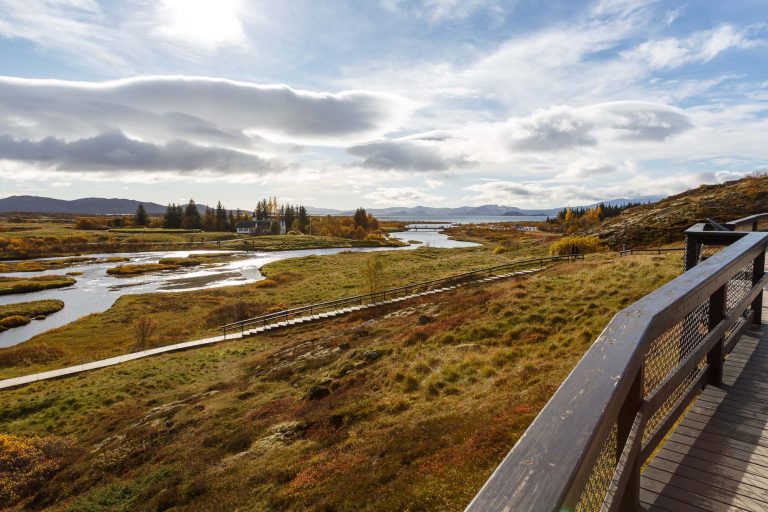 We then took a short drive to Arnarker Cave located in the Leitarhraun lava field. A 16m ladder has been secured at the opening to allow visitors to get in and out. Once you're down you can choose to go left or right to explore some 110m or 400m respectively into the cave.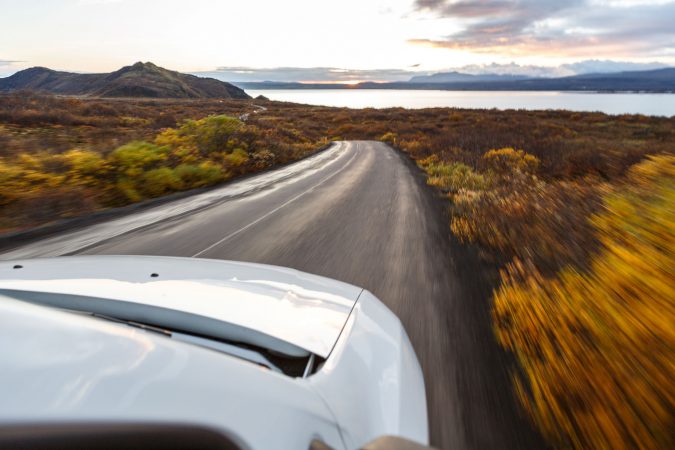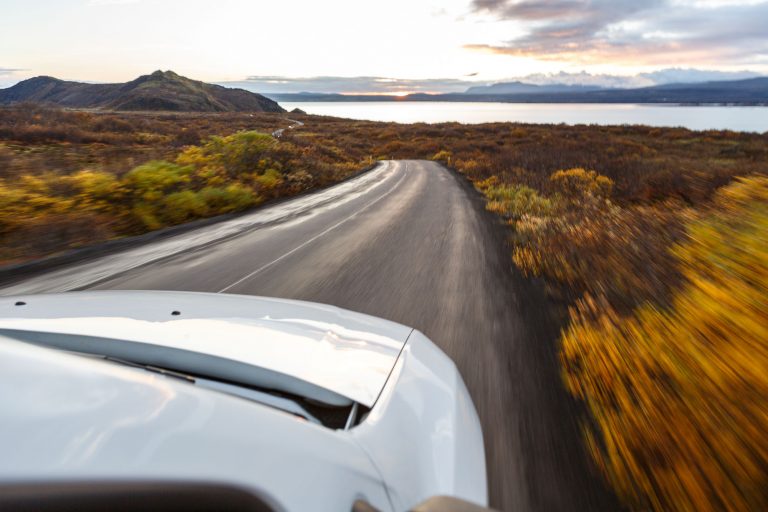 If you're going to visit the cave with the intention of going beyond the mouth, be sure to take a torch – preferably a head-torch so you have your hands free.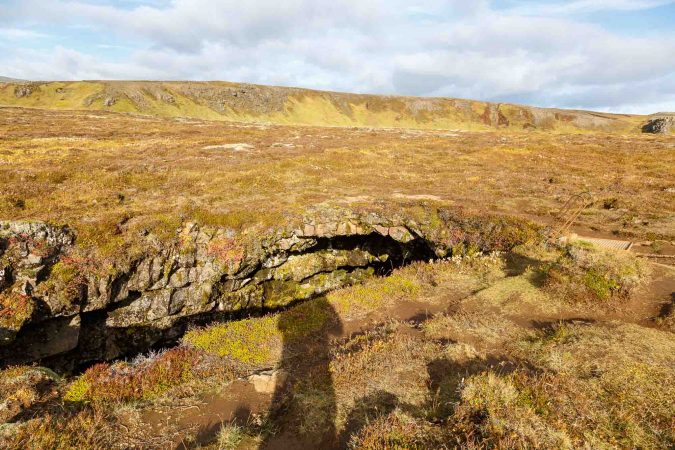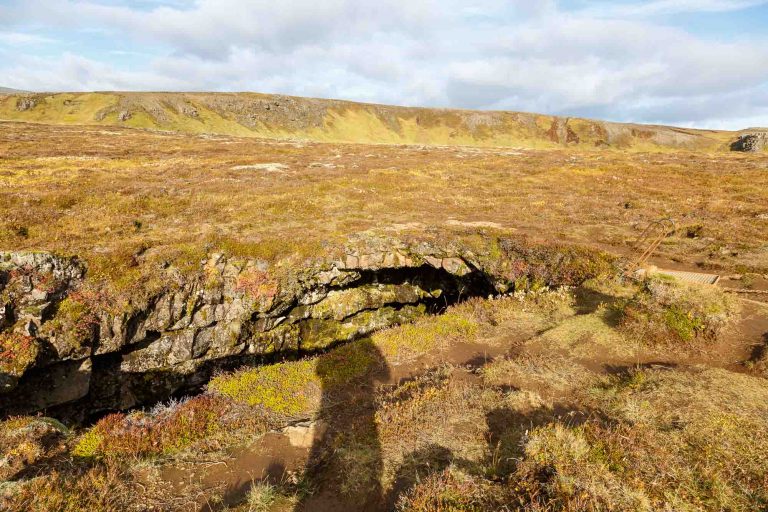 A Gorgeous Country Lodge
Our next Golden Circle accommodation was a gorgeous country lodge in Grimsnes.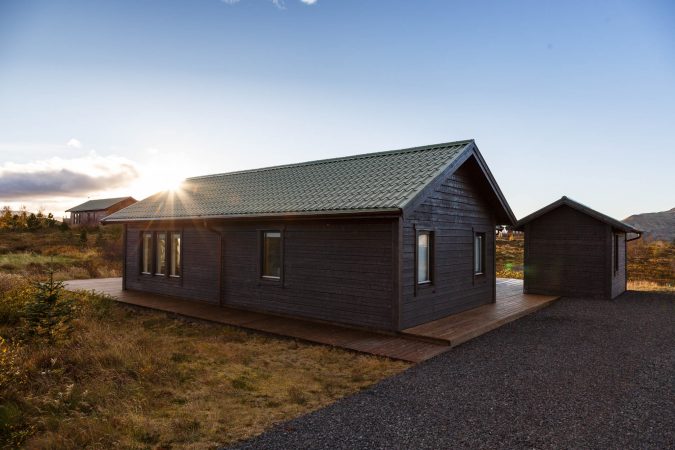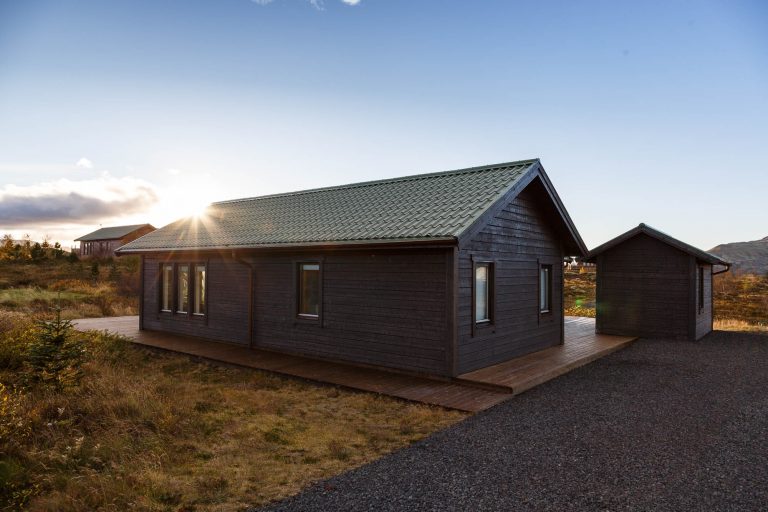 Perfect for a family or small group and a real home from home. We made full use of the accommodation and spent the evening on the decking surrounding the house gazing at the Northern Lights display.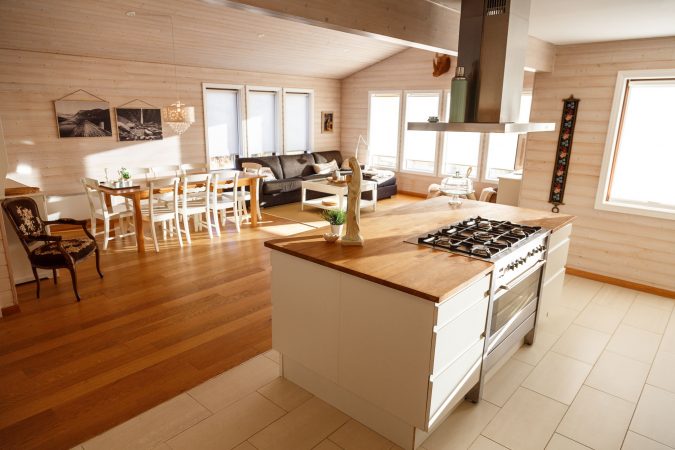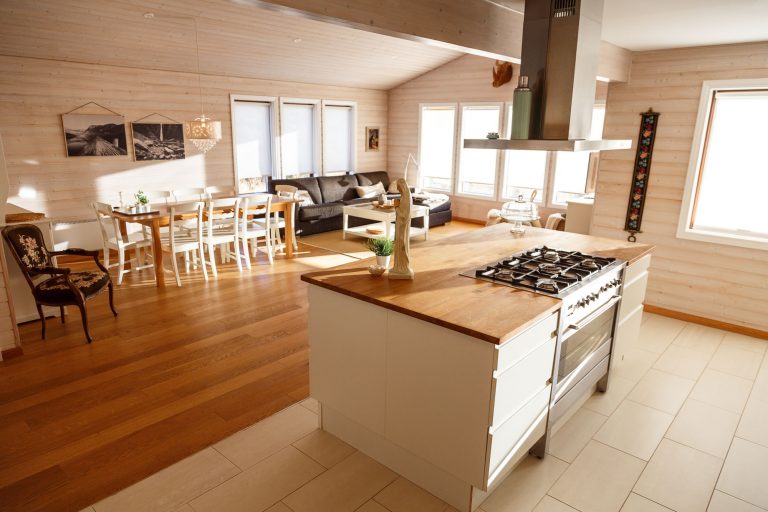 One-Off Site  – Plane Crash
We chose to head out for a bit of a drive on our penultimate day and went to see the Sólheimasandur plane crash.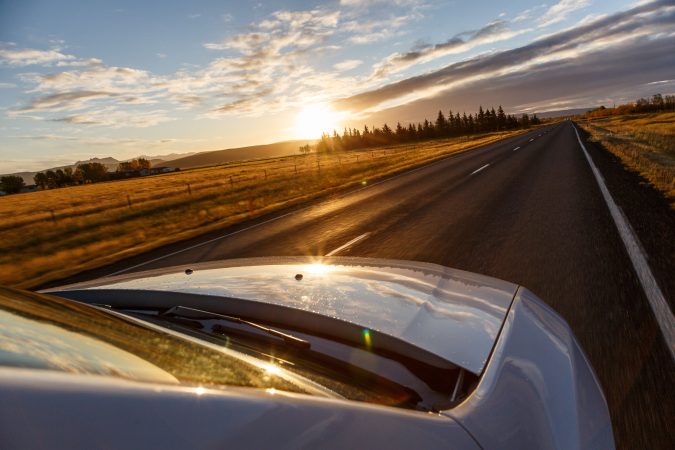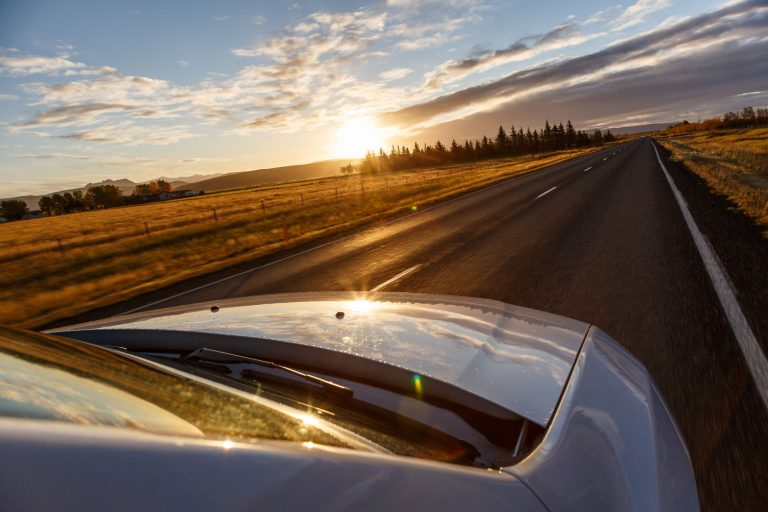 It is a good walk from the carpark to the site but I thought it was worth it. The plane crashed in the seventies and although most of the interior has gone the shell of the plane is very much still there, impressive to see how it has stood up against the weather over the years.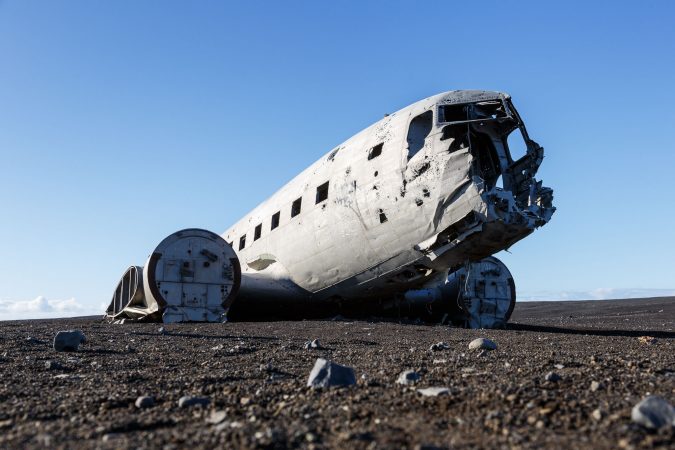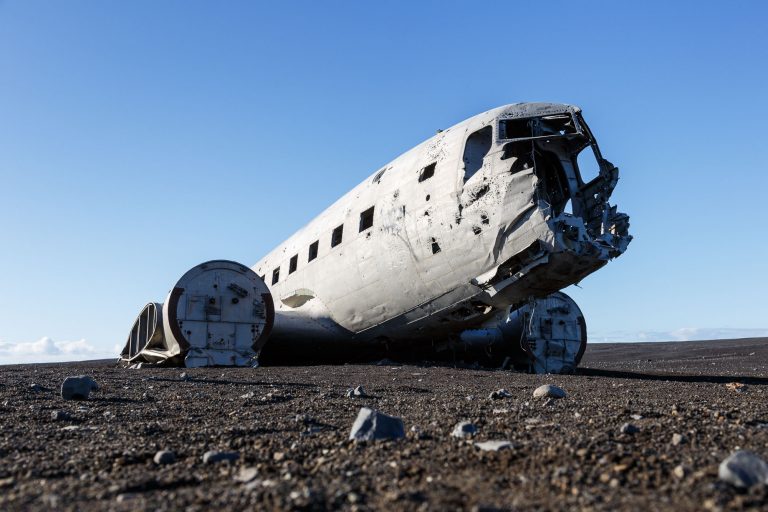 Whilst we were in the area, we also popped to Sólheimajökull, a glacier that you can get pretty close to. Dyrhólaey was the next stop, a picturesque headland; and finally Skógafoss and Seljalandsfoss before making our way back.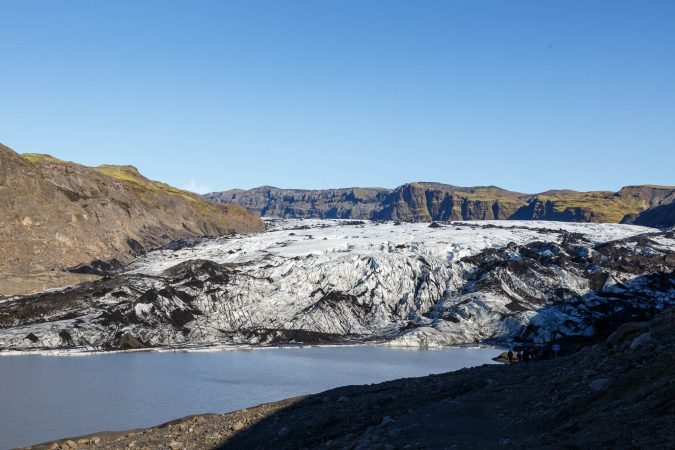 Wonder of the World – Blue Lagoon
We saved the relaxing part of the adventure until last and, on our last day we visited the Blue Lagoon. No trip to Iceland is complete without it, right? It was a great experience, if not slightly surreal – if it's your first time in Iceland I think it's a must-see, but I'm not sure I'd go back. It's very expensive for what it is, and with all the hot springs around the country, there are plenty of other spas you could go to instead.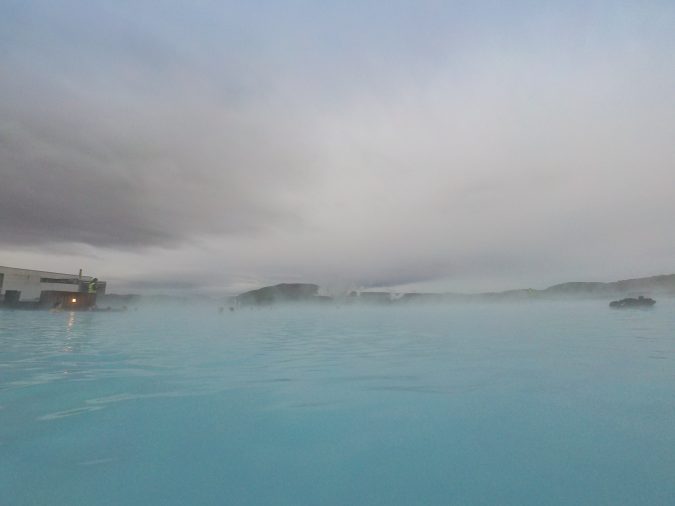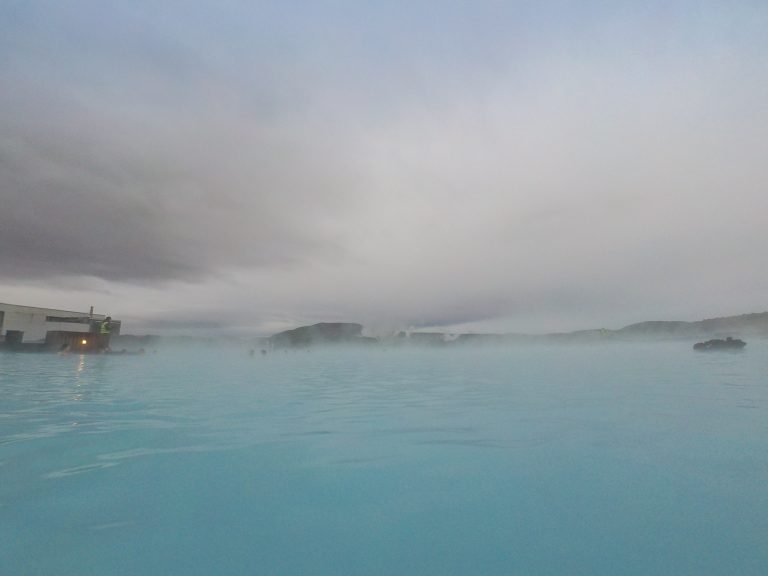 Breathtaking Scenery and Natural Wonders
In summary, Iceland is incredibly beautiful with plenty of breathtaking scenery and natural wonders. I have never been to a place that is so sparse yet with so much to offer. Personally, I'd say you need to spend at least a week there to make the most of your visit and I'd definitely recommend hiring a car and going further afield than just Reykjavik. Our SADcars rental certainly enabled us to make the most of our time and see some amazing sights that without a car we would have missed out on.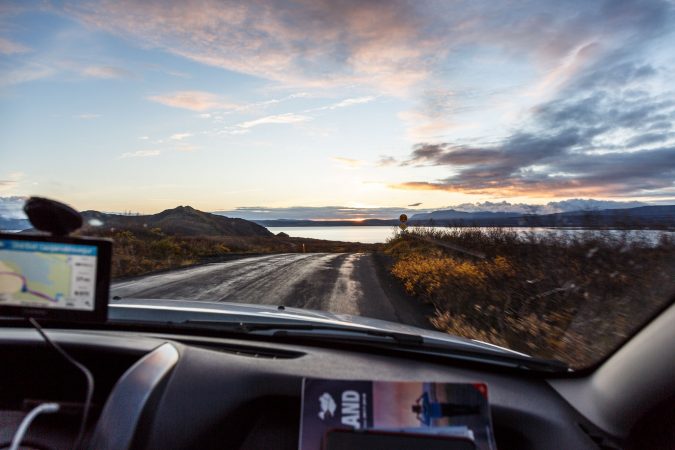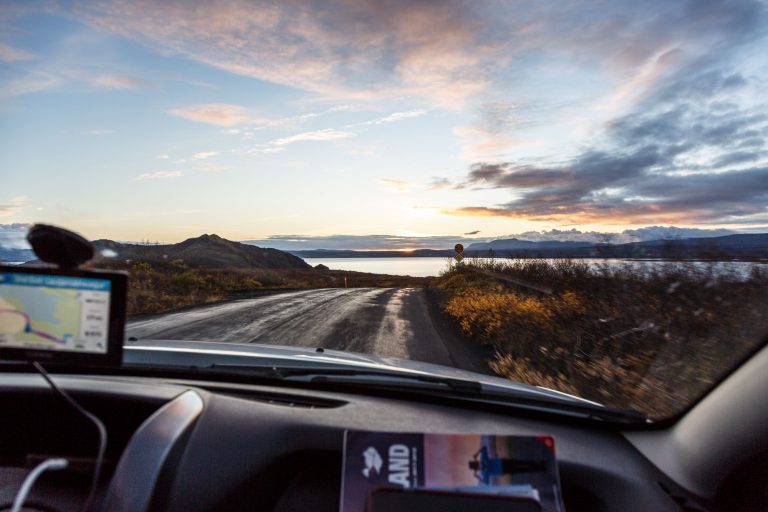 My top five Iceland favourites;
Jökulsárlón – glacier lagoon.
All the nature – whales, seals, horses, birds…the list is endless.
Waterfalls – they are everywhere and some of them are so impressive and ferocious.
Geysers – Although Geysir itself is not currently active, the site is worth a visit to see Strokkur erupt.
Hot springs – There were a number of hot spring locations around the south of Iceland, definitely worth visiting a couple and seeing the bubbling water coming out of the ground.