Rolls-Royce Motor Cars are celebrating a successful presence at this year's Goodwood Festival of Speed. Various cars were on show with some taking part in courses to show off their prowess.
Wraith Black Badge And Ghost Black Badge
Both the Wraith Black Badge and the Ghost Black Badge ascended the Hillclimb, with the former tackling it as part of the Supercar Shootout. The Wraith reached 126 mph during the 1.16-mile course and recorded a speed of 102 mph as it crossed the finish line. The car, driven by Endurance Racing legend Joerg Weidinger, proves Rolls-Royce don't need to sacrifice speed for their luxury. Meanwhile, the Ghost was the Course Car this year. It was driven by a team from Rolls-Royce Motor Cars, completing 85 runs and covering more than 200 miles in total.
The Wraith Black Badge was finished in Dark Indigo, with the interior in Seashell and Navy Blue contrast leather and the fascia in Black Badge Technical Fibre. Andalusian White adorned the exterior of this Ghost Black Badge. It's interior was Black and Tan contrast leather with the fascia in Black Badge Technical Fibre.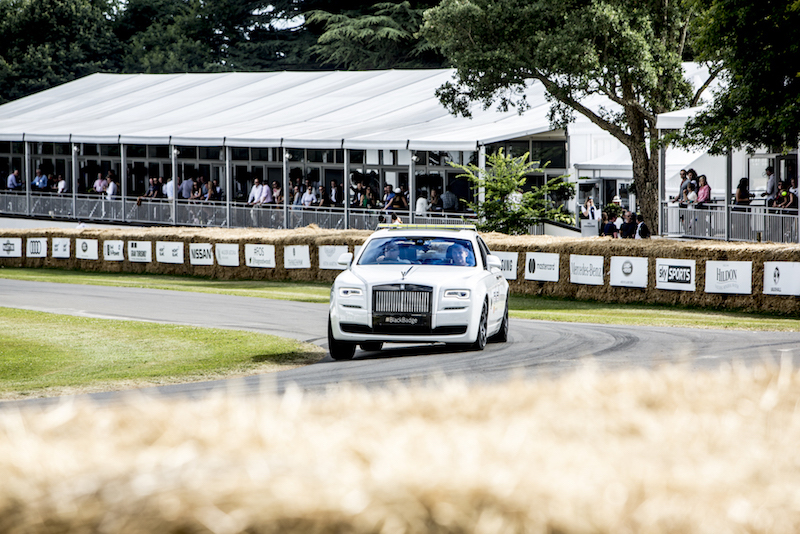 The Rolls-Royce Sweptail
Rolls-Royce provided the opportunity to see something truly unique in the First Glance category. The Sweptail is a bespoke car in every sense. Rolls-Royce designed it specifically for one of the company's most valued clients, who has chosen to remain anonymous. The two-seater coupé harks back to Rolls-Royce's coachbuilding heritage. Those cars of the 1920s and 1930s very much inspired it. The Sweptail drew huge crowds both in the paddocks and while cruising the Hillclimb. The centrepiece of the car is an enormous panoramic glass roof. It also contains the largest Rolls-Royce grill ever constructed.
The Dawn Black Badge
The new unveiling was the Dawn Black Badge, which was revealed in Rolls-Royce's display area on the Laundry Green. The Wraith and Ghost accompanied it as the Dawn's siblings. The company describe the Dawn Black Badge as 'the most luxurious, social space from which to take in the night air'. This open-top Black Badge takes on a darker, more sensual dimension and is cloaked in the deepest, darkest, most intense black to ever grace a production car surface. The roof opens in a 'Silent Ballet' to allow in the sounds of the night. It is in black canvas, whilst the rear deck is finished in black leather.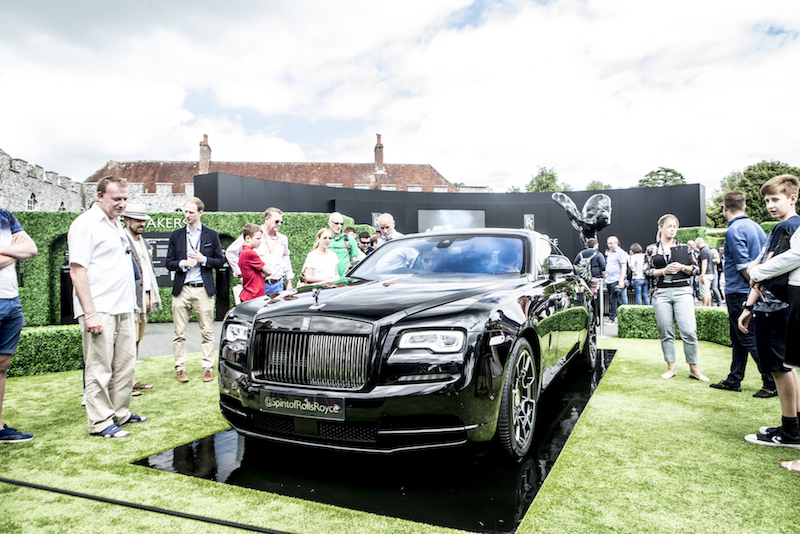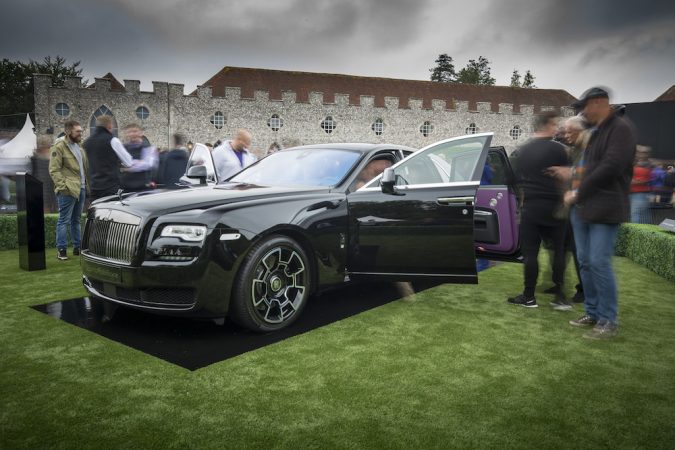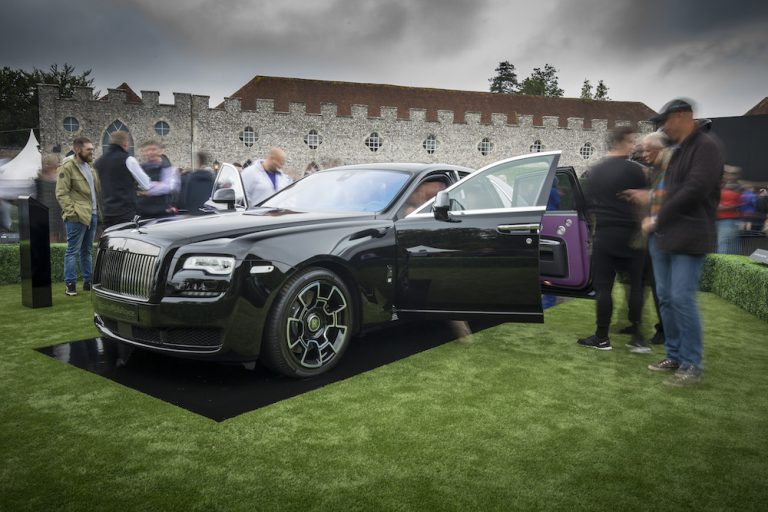 Bradley Theodore
Finally, celebrity artist Bradley Theodore was there, creating unique artwork throughout the event at the Rolls‑Royce Black Badge display area on the Laundry Green. His 'Dia de los Muertos' style is instantly recognisable. During the Festival of Speed, he created artwork inspired by iconic Rolls-Royce images. These included the Spirit of Ecstasy, Double R badge and radiator grille, as well as the magnificent Rolls-Royce Sweptail.
Download your Rolls Royce wallpaper here.