A Nod to the Beauty of Cinque Terre
In a dazzling tribute to the Italian Riviera's charm, Rolls-Royce introduces its bespoke Phantom titled 'Inspired by Cinque Terre'. Crafted as a unique piece, this motor car encapsulates the allure of the Italian coastline and its deep-rooted viticultural heritage.
Cinque Terre and its Legacy
For the uninitiated, the Cinque Terre, translating to 'Five Lands', nestles along northern Italy's rugged Ligurian coast. These cliff-hugging fishing villages – Monterosso, Vernazza, Corniglia, Manarola, and Riomaggiore – are renowned for their terraced vineyards cascading towards the Mediterranean. A sight to behold, these vineyards are a testament to the marvels of winemaking.
Exterior Brilliance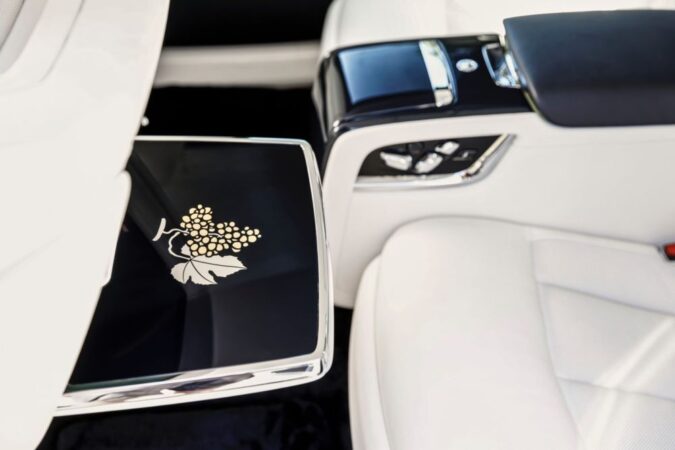 Drawing inspiration from the region, the car boasts an exterior bathed in a sumptuous Ligurian blue. This captivating shade is complemented by hand-drawn coach lines in Navy Blue and Jasmine, subtly intertwined with a grape motif, echoing the vineyards' essence.
Delving into the Interior
Stepping inside, you're greeted by a mix of Grace White and Navy Blue leather, sprinkled with Jasmine touches. The rear doors showcase an exquisite grape-branch embroidery. This intricate design, with 9,215 stitches, employs satin and tatami stitches to bring the grapes and leaves to life, ensuring they shimmer under the light.
Additionally, the car's picnic tables flaunt a splendid grape motif, painstakingly crafted using stainless steel, gold plating, and a Milori blue backdrop, presenting a radiant and seamless finish.
Overhead Marvels and More
The bespoke Starlight Headliner is another showstopper. A meticulously embroidered map of Italy, with 14,338 stitches, crowns the interior. Five delicately glowing stars symbolise the Cinque Terre villages, positioned perfectly to mirror their real-world counterparts.
Then there's the Gallery, presenting a breathtaking artwork that paints a picture of Cinque Terre's vibrant hues and architectural wonders. Merging elements from all five villages, the artwork is hand-airbrushed, highlighting its intricate details. Moreover, the glove compartment hides a surprise – a silver debossing of the five villages, wrapping up the design journey on a high note.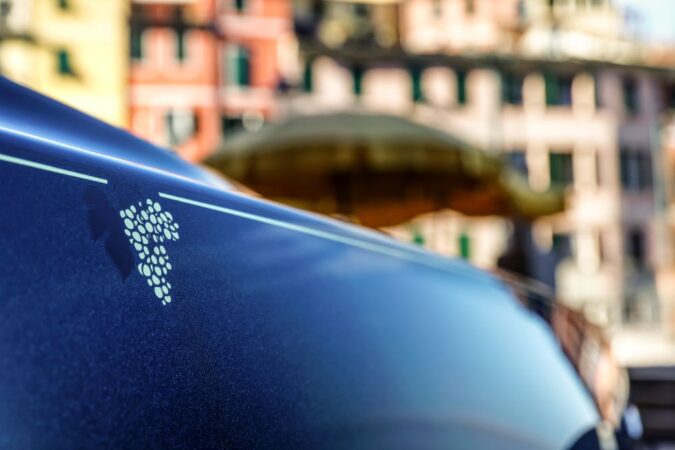 A Unique Addition to Collections
The Phantom 'Inspired by Cinque Terre' is more than just a car; it's an art piece, a homage to Italy's picturesque landscapes and age-old winemaking traditions. Having secured its spot in the client's collection, this one-of-one creation ensures its exclusivity, promising it won't see a twin on the roads.
In summary, this Rolls-Royce Phantom isn't merely about luxury; it's about embracing and celebrating a rich culture, a testament to the brand's commitment to craftsmanship and innovation.