For what seemed like ages now, the Honda Civic Type R has always been the enthusiasts' favourite. It's fast, it's fun, and it's affordable – what more could you want? However, it's the outright speed that's become such an impressive trait with the later Type R generations. In recent years, even the most basic Type R could handily outpace an older supercar. It seems then, that this lineage of haste will continue.
While it hasn't yet been revealed, the upcoming and all-new Civic Type R has already broken the lap record for front-wheel-drive cars at Suzuka Circuit. Across a distance of 5.8-kilometres, the new Type R lapped Suzuka in a speedy 2 minutes and 23.120 seconds. That's rather marginal, albeit still respectable 0.873-second gain over its predecessor, the pared-back Type R Limited Edition from 2021.
Super Hot Hondas Incoming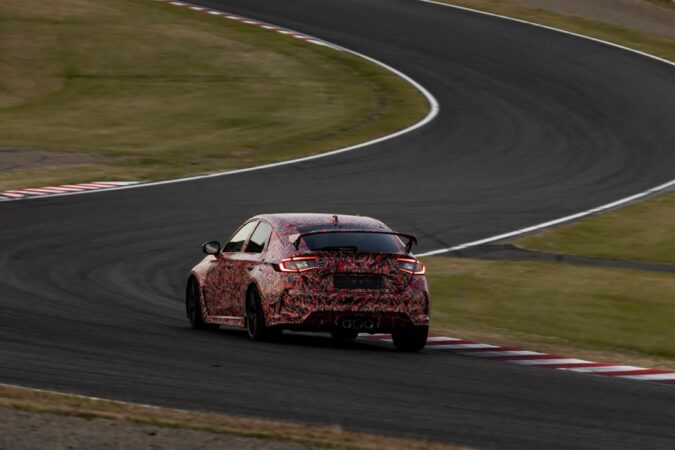 It's fitting that the new Type R would break ground at Suzuka. No doubt one of the greatest tracks in the world, Suzuka's been home to Honda since 1962. Back then, Honda had just only started playing with the demons of speed. Every passing generation since, the Civic Type R had broken the previous era's lap records. That included scoring another lap record of the Nürburgring back in 2017.
Soon, we might see the upcoming Type R make its way to the Green Hell. Alas, we don't know much about the latest Type R just yet. We could at least make out that the styling is just as outrageous as the outgoing model. And, there's also a very, very, very big rear wing. For more details, we'll have to wait anxiously before the official unveiling of the new Civic (including the Type R) later in 2022.