The Mazda MX-5 Kizuna: Exclusive New Look
The Mazda MX-5 Kizuna, limited to only 250 cars in the UK, offers a unique combination of style and performance. Featuring a premium blue soft-top and stone nappa leather, this special edition MX-5 is powered by a 132ps 1.5-litre Skyactiv-G engine.
Available in Machine Grey or Deep Crystal Blue, the Kizuna is the first special edition MX-5 in the UK since the 2021 Mazda MX-5 Sport Venture.
A Stand-Out Design
Priced at £30,265, the Kizuna is based on the 1.5-litre 132ps Exclusive-Line Roadster. Its stand-out design includes free-of-charge Deep Crystal Blue or Machine Grey paint, matched with a premium blue fabric hood. The Light Stone Nappa leather complements the exterior colour, along with 16-inch bright alloy wheels.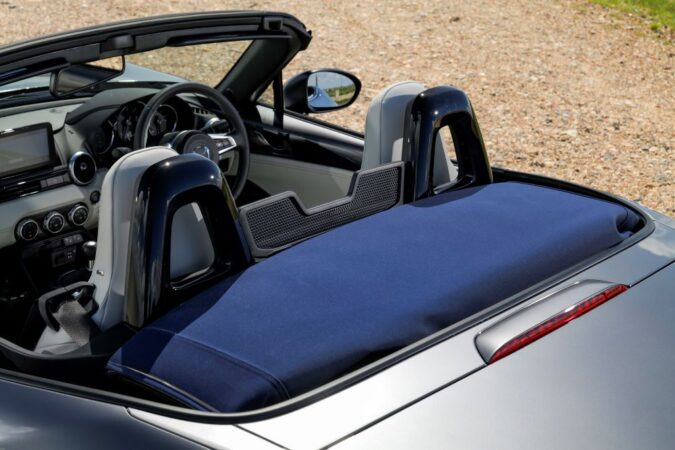 Limited Availability
With just 250 examples coming to the UK, the Kizuna is perfect for sports car enthusiasts seeking exclusivity. There will be 170 cars in Machine Grey and 80 cars in Deep Crystal Blue. The name "Kizuna" translates to "enduring bond" in English, reflecting the special connection between Mazda and its customers.
2023 Mazda MX-5 Line-Up
The Kizuna joins the 10-model 2023 Mazda MX-5 line-up, featuring the newly named Prime-Line, Exclusive-Line, and Homura trim levels. Both the Roadster and Retractable Fastback RF models are available with a choice of 1.5-litre 132ps and 184ps 2.0-litre Skyactiv-G petrol engines.
The 2023 model year also brings the addition of the Zircon Sand paint colour, while Homura manual models will feature red Brembo front brake callipers.
Retaining Award-Winning Performance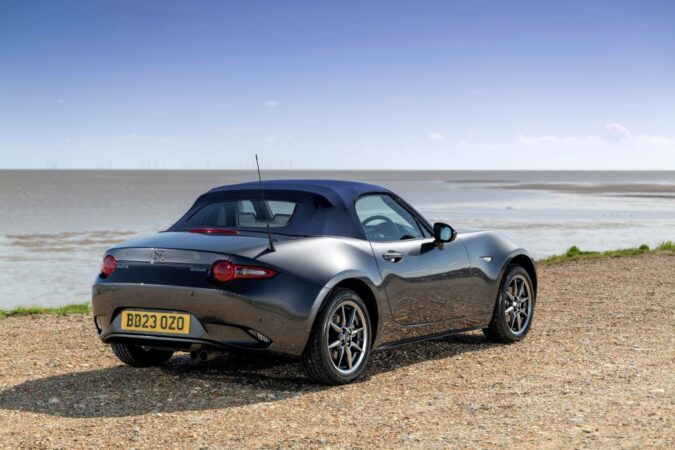 Despite its exclusive design, the Kizuna retains the same award-winning mechanical setup as other 1.5-litre Roadsters.
Jeremy Thomson, Managing Director of Mazda Motors UK, commented on the MX-5 Kizuna's launch: "The MX-5 is Mazda's brand icon, and the 2023 model continues our unswerving dedication to delivering an affordable world-class sports car, while the Kizuna continues our long heritage of offering uniquely styled limited edition versions."
The Mazda MX-5 Kizuna is set to arrive in UK dealerships next month, offering a limited opportunity for driving enthusiasts to own a uniquely styled, high-performance sports car. Don't miss your chance to become part of the exclusive Kizuna club.