Celebrating F1 Excellence and Factory Craftsmanship
The automotive world is buzzing with anticipation as Alpine reveals its new A110 S Enstone Edition. Launched ahead of the 2023 Formula 1 British Grand Prix at Silverstone, the Enstone Edition pays tribute to the excellence of Alpine's dual factories in Enstone, UK (F1) and Dieppe, France (A110).
Limited to a 300-unit production, the A110 S Enstone Edition features carbon elements, crafted in the same Enstone workshop using materials identical to those used in Alpine's prestigious Formula 1 cars. This limited series offers racing enthusiasts a rare chance to own a piece of Alpine's racing history.
A Cockpit Crafted for Speed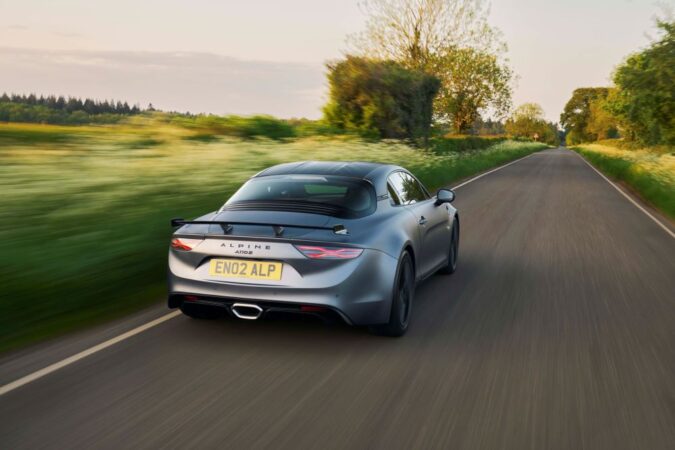 The Enstone Edition is powered by the A110 S's 300 bhp engine, capable of reaching speeds from 0-100 kph in just 4.2 seconds, and topping out at 275 kph on track with the optional aero kit. This model perfectly encapsulates the marriage of speed and elegance, flaunting its unique cockpit designed with black microfibre, grey stitching and distinctive carbon components.
For the first time in an A110, the interior is composed of genuine carbon parts derived from the design tools, moulds, and autoclaves of the Alpine F1 factory in Enstone. A numbered plaque from 1 to 300 adorns the interior, declaring the exclusivity of each vehicle and the sporting origins of its cockpit materials.
Owners will also receive a certificate of authenticity from the Enstone factory, signed by the BWT Alpine F1 Team.
British Elegance Meets Alpine Performance
Sporting an exclusive matt gunmetal bodywork, the A110 S Enstone Edition arrives in two shades of matt grey, light "Argent Mercure" and dark "Gris Tonnerre". These hues juxtapose against an original matt black roof, topped off with an elegant Union Jack, standard in the UK and optional in other countries.
Sporty elegance is accentuated with 18-inch matt black GT Race wheels and Brembo Silver callipers. Sabelt Racing seats, adorned with exclusive Enstone Edition embroidery, emphasise the sporting DNA of this limited series. Optional features include an aero kit and carbon rear quarter panel flags, enhancing the car's dynamic allure.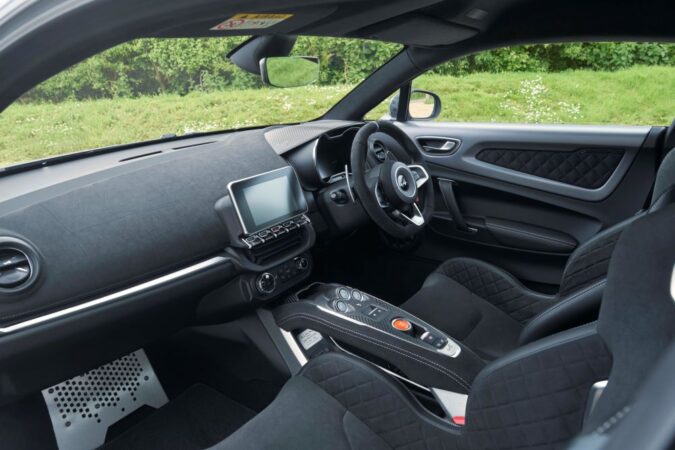 Get Ready for the Launch
Orders for the A110 S Enstone Edition open on July 6th, commencing with Alpine Centres in France. The UK is eagerly awaiting its chance to embrace this model, as it is not only a celebration of the Alpine brand's rich heritage but also a testament to its continued growth and innovation.
The A110 S Enstone Edition provides a distinctive blend of British elegance, French sophistication, and the raw energy of Formula 1 racing. It's more than a car; it's a symbol of Alpine's commitment to excellence.