Introducing the T.33 Spider
Gordon Murray Automotive has unveiled its first V12 Spider supercar, the T.33 Spider, featuring a beautiful and timeless design, two removable roof panels, and a rear drop glass for an authentic Spider driving experience.
This masterpiece is designed to provide an unrivalled driving experience with a naturally-aspirated 617 PS Cosworth GMA.2 V12 engine, manual transmission, rear-wheel drive, and lightweight construction. Production will be limited to just 100 units, ensuring exclusivity for the lucky owners.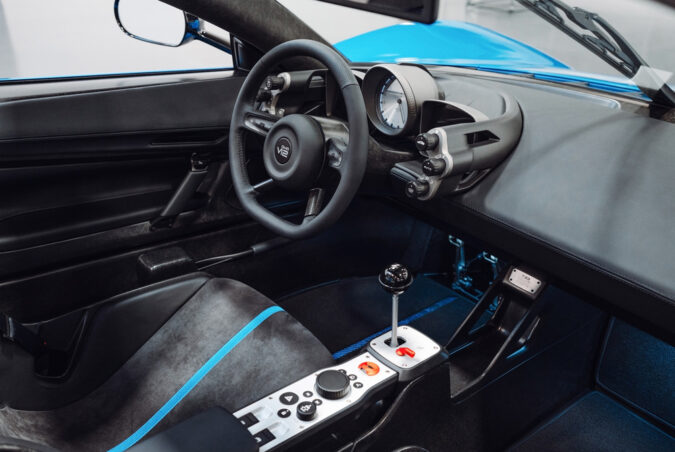 Storage and Usability
The T.33 Spider boasts a truly usable supercar experience, with carbon composite roof panels that can be stowed in the 115-litre front luggage compartment. Twin side lockers provide an additional 180 litres of storage space, ensuring practicality without compromising on performance.
Chassis and Suspension
The T.33 Spider is engineered to meet the same demanding targets for ride, handling, and steering as the T.33 coupe. It features an inherently light, stiff composite body structure, all-around double wishbone suspension, and an electrohydraulic steering system.
The car's vehicle dynamics are built around Michelin Pilot Sport 4 S tyres, which are designed to deliver excellent performance on the road and occasional track use.
Powerful Engine and Transmission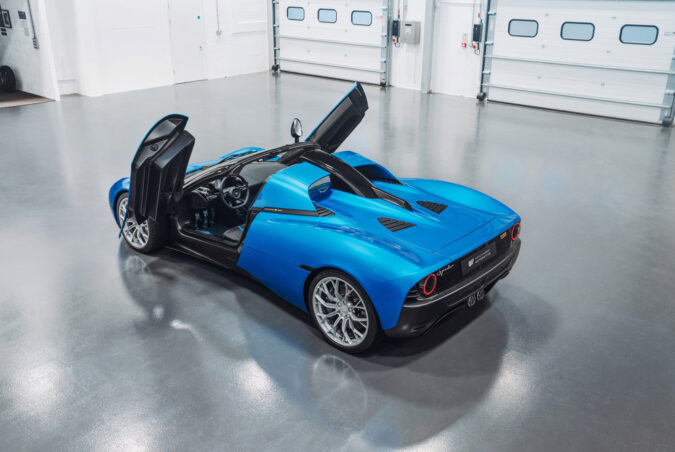 At the heart of the T.33 Spider lies the Cosworth GMA.2 V12, a 3.9-litre all-aluminium engine designed for lightness and high performance. With 617 PS at 10,250 rpm and an electronically-limited 11,100 rpm, the engine provides an unmistakable 12-cylinder soundtrack.
The T.33 Spider features a six-speed manual transmission developed by Xtrac, which weighs only 82 kg and delivers quick, smooth, precision shifts for the ultimate driving experience.
In Conclusion
The T.33 Spider is a testament to Gordon Murray Automotive's commitment to driving perfection, lightweight engineering, and exclusivity. This V12 Spider supercar will be hand-built alongside the T.33 at GMA's new bespoke facility in Windlesham, UK, offering a personalised customer journey for each of the 100 fortunate owners.