Everyone loves an Alfa, no? I've yet to find someone who'd look at an Alfa and say, "meh". Whether it's the uber-sporty Giulia, do-it-all Stelvio, or the utterly insane Giulia GTA and GTAm… It's hard to say NO to an Alfa. Although, it's fair to say that this hasn't necessarily translated into record sales. On the contrary, Alfa's been on the backfoot lately, with only a single second chance remaining.
So, why not target the one segment of the market that everyone loves? Marking a new future for all Alfa Romeos, they've now unveiled the hotly anticipated Tonale. And yes… It's another crossover. Before you dismiss it completely, at least we can relish the fact that it looks pretty good. As all Alfas deserve to be. And, don't discount its performance and aspirations, either.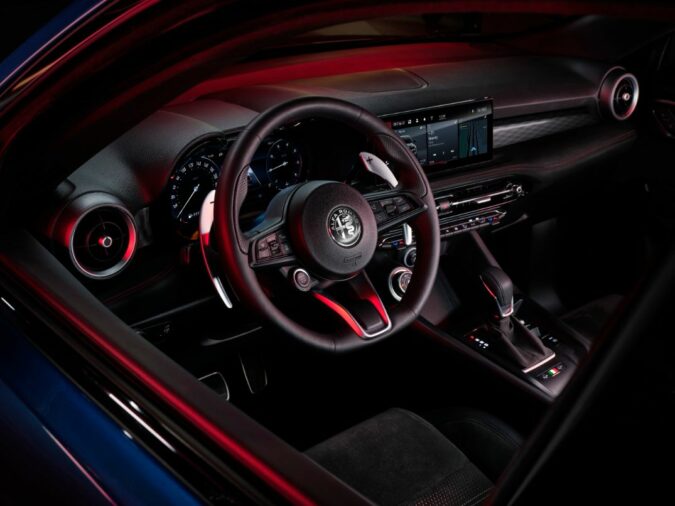 Not Merely Another Crossover (?!)
Alfa Romeo's typically swoopy, chic, and Italian design ethos has carried over into the Tonale. Yet, as old-school of a philosophy as it might seem, the Tonale's innards are jampacked with new tech. Take a peek inside, and there's a completely redesigned interior. There, you have screens aplenty, as well as Amazon Alexa integration. Down below, there's also a pretty spicy powertrain to talk about.
There's an all-new 1.5-litre turbocharged inline-4. While mediocre on its own, it's supplemented with a hybrid system, now outputting 130hp. One step above, and that gets you 160hp. Or, maybe spring up for the range-topping Q4 variant. With a plug-in hybrid combo, you're looking at a meaty 275hp, as well as all-wheel drive, and 80km of electric range. No prices just yet, but I'm certainly intrigued.