They say that cars are a reflection of their owners, and live a life echoed by what their companions do. If that's so, then this must be the most adventurous 911 you'll likely ever come across. Owned by famed explorer and former British Army officer, Levison Wood, you too can experience a tiny bit of that lifestyle… But only if you have between £50,000 and £70,000 to spend.
Otherwise, you're out of luck. But while we're here, why not appreciate this beautiful 1973 Porsche 911 S 2.7. By the time you're reading this, you'll only have a couple more days before it goes under the hammer at Bonhams. Come the 26th of October, a new owner will be the custodian for Mr Wood's pristine and peachy little Neunelfer. Talk about fine taste in cars, eh?
Exciting Adventures Await!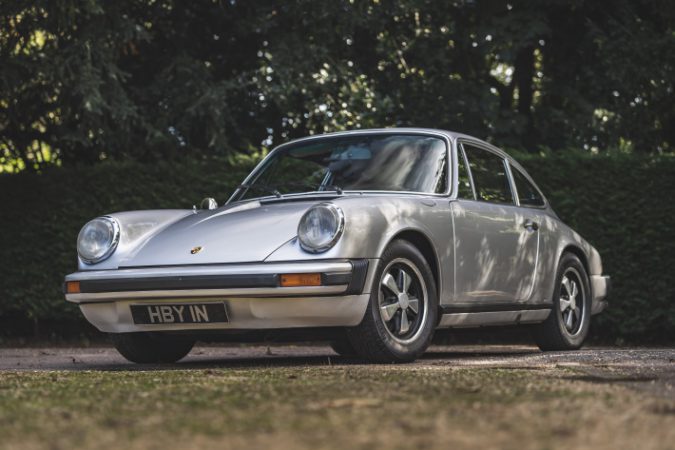 But why sell such a lovely car, you might ask? Well, it's perhaps unsurprising that an adventurer isn't going to be home often. Because they have to, you know, adventure? Levison Wood himself admits that he doesn't always have the time back home to drive, love, and enjoy the 911 S as it should. So, why not part it with someone else who'd have just as much of an appreciation?
It's a fitting car to its person, too. Put together with the finest of Teutonic engineering and build quality, the 911 S is just as performant as it is robust. Plus, it'll put a silly grin on your face. This 911 S here is a fantastic spec, as well. Metallic silver paintwork, with period-correct Fuchs alloys. With 76,000 miles on the clock, I do hope its new future owner will give this the love it always deserves.