1) Colourful Interior
Inside the cabin, the GLC 250 d has a perfect blend of black, silver and blue. In low lights, this really comes to life, and gives the feeling of both excitement and luxury simultaneously. The advanced shapes that cover the interior have clearly had a lot of thought put into them, and yet also appear cleverly simplistic. Some companies – we should know – fill the insides of their vehicles with lots of "new age" colours and lighting (no doubt to make it appear more futuristic). In my opinion, much of the time it doesn't pay off, apart from in super cars. But Mercedes have done a fantastic job of this one.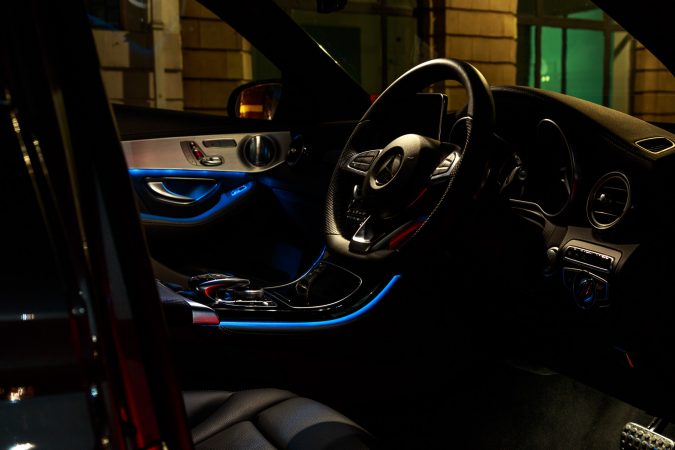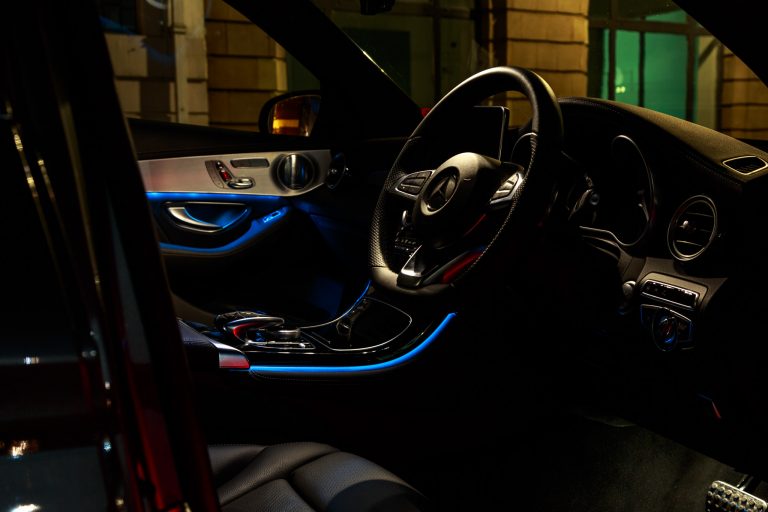 2) Powerful Front-end Mercedes Looks
Mercedes have not disappointed us with the front-appearance of the GLC either. It is just the right size for a good looking mid-range SUV, without too much or too little. The grille, headlights, Mercedes badge and air vents all complement each other extremely well, creating an appearance of stiff-upper-lip-style aggression.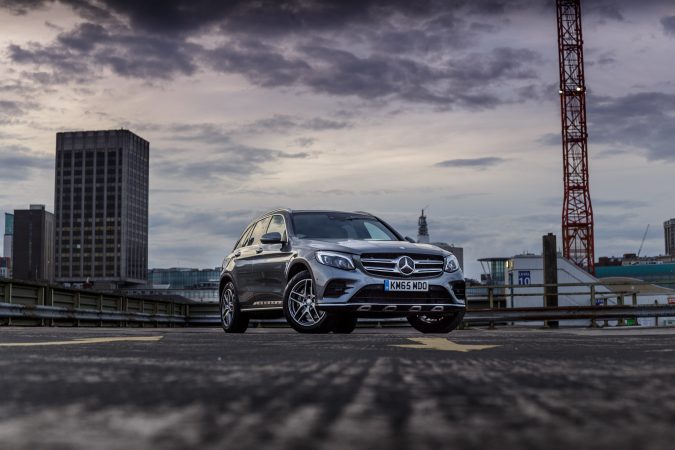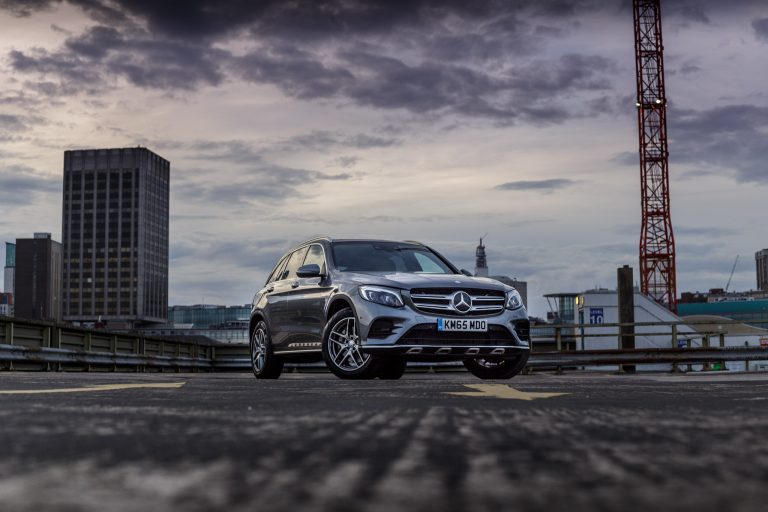 3) GLC 4×4 can Handle Itself Off-Road
Something that many modern 4×4 SUVs just cannot handle is anything which isn't tarmac. This is always disappointing for us here at Motor Verso – the old 4x4s (which actually worked off-road even better than on it) like the Land Rover Defender are sorely missed. But the GLC can handle dirt easily. It's not just a fake transmission system designed for extra grip on the road. It actually works off the beaten track – and works well!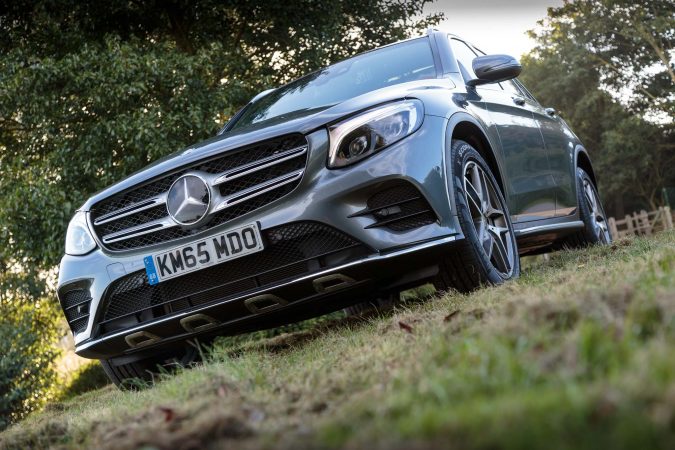 4) Not Too Shouty, But Still Has Presence
The GLC 250 d certainly isn't the biggest, most intimidating car on the road. But that's a good thing. It doesn't look weedy – but you certainly wouldn't pick a fight with it. A bit like the big quiet guy at school who doesn't really talk to many people, but is respected. The car invites respect without demanding it – announces it is there without needing to. This is quite a rare, but impressive, design feature.

5) Smoothness
Despite its larger appearance and heavy looks, the GLC handles pretty well. The steering doesn't provide that much feedback, but the car doesn't lurch or lean around the bends. The nine-speed automatic transmission does a fine job of reducing engine noise from the 2.1 litre diesel, and will sit at 70 mph doing just 1,500 rpm. A £1,495 extra of air-suspension would be recommended to complete the picture of absolute smoothness.