The Toyota Avalon has long been considered one of the top sedans in its segment. Toyota has produced numerous successful model years of the full-size sedan, just like the Avalon's smaller brothers, the Corolla and the Camry. Here are the Toyota Avalon's best years as well as the years to steer clear from.
There have been five generations of the Toyota Avalon over its nearly 30-year history. It is still being produced today. The Avalon is a great option for individuals seeking a luxury vehicle on a tight budget that provides a quiet, pleasant, and smooth ride. Top trims of the sedan offer quality and features akin to those found in Lexus vehicles.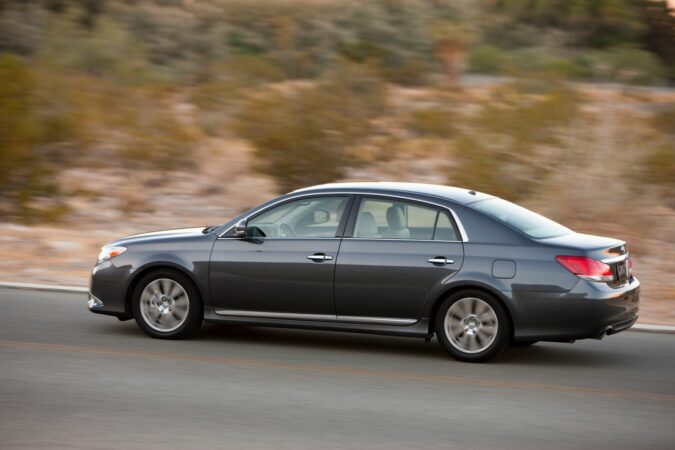 Toyota Avalon
The Avalon serves as Toyota's flagship car in the US and is the company's largest front-wheel-drive sedan. The Avalon was introduced as a successor to the Cressida, which was withdrawn from the American market in 1992.
The Cressida was an upper mid-size rear-wheel drive vehicle and it was one of the cars that came with an inline-6, whereas the V6-powered Avalon is a front-wheel drive sedan.
Toyota has a custom of calling their sedans after words meaning "crown" in several languages (Crown, Corona, Camry, Corolla), different kinds of crowns (Tiara), or other items connected with royalty.
The Avalon is no different as it is a legendary island mentioned in the Arthurian legend. In order to accommodate six people inside, the Avalon even provided a front bench seat for a period.
Although V6 engines have historically powered most Avalons, hybrid four-cylinder models have also recently been made available. As of 2013, the Avalon is marketed and sold in the Middle East, China, South Korea, Canada, China, and the United States. In the United States, it will be discontinued after 2022.
Toyota Avalon Generations
First Generation (1995-1999)
The Camry XLE V6 replaced the Cressida as Toyota's top-of-the-line sedan in 1991 after the Cressida was eliminated from the lineup. The Avalon replaced the Camry as Toyota's flagship when it debuted in the fall of 1995. It also created an entirely new class of vehicles, signifying the highest degree of comfort, quality, and refinement.
The Avalon was the most opulent, roomiest, and best-equipped car the automaker has ever produced. It was created specifically at Toyota Motor Manufacturing (TMM) in Georgetown, Kentucky, keeping in mind the requirements and preferences of the American audience.
The Toyota Technical Centers (TTC) in Michigan, Arizona, and California handled much of the interior and external design. An adaptation of the Camry's 3.0L, 24-valve all-aluminum V6 engine powered the first Avalon.
However, it was more powerful (192 horsepower) than the Camry due to different intake and exhaust plumbing. The Avalon's fuel economy, however, was comparable to the Camry's. Credit went to the 4-speed automatic transmission, and better aerodynamics.
Second Generation (2000-2004)
Avalon debuted its second generation in 2000, which was roomier, more powerful, and more technologically advanced than its first. For Toyota, the Avalon has always been a vehicle of firsts. It was the first Toyota made entirely in the United States.
It was also the first genuine joint venture between Toyota Technical Center (TTC) in America and Toyota Motor Corporation (TMC) in Japan. Additionally, it was the first Toyota model to meet CAFE criteria and be designated as a domestic vehicle.
The second-gen Avalon was the first Toyota automobile to have a chief engineer from both Japan and the United States. Furthermore, the Toyota California design studio in Newport Beach, California, was where the brand-new Avalon's look was developed.
An upgraded 3.0L V6 engine with Variable Valve Timing – Intelligent (VVT-i), powered the 2000 Avalon. It provided increased horsepower and torque along with higher fuel efficiency, and lower emissions.
The engine generated 220 lb-ft of torque at 4,400 rpm and 210 horsepower at 5,800 rpm. A 21/29 mpg city/highway fuel economy was delivered by this powertrain.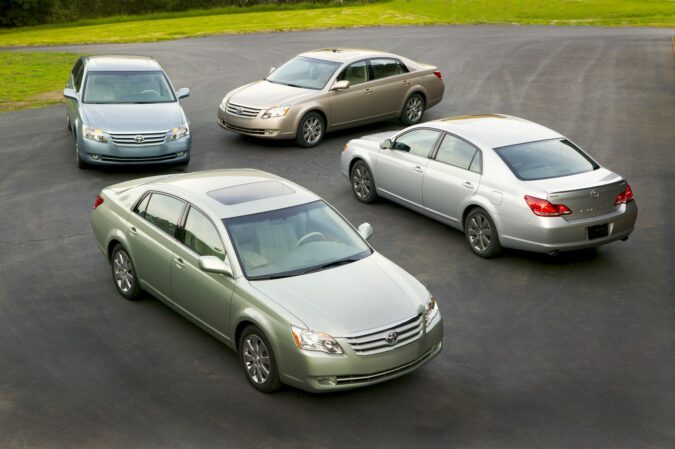 Third Generation (2005-2012)
Third-generation Avalon was entirely redesigned for 2005 with better performance and a more opulent interior. The Avalon has the fastest development time of any Toyota manufactured in North America, taking just 18 months from final styling approval to production.
For this generation, a modernized Avalon shape was characterized by a streamlined grille with horizontal bars and character lines highlighted with chrome. The Avalon was easily recognized from the rear by its substantial tail lamps and finely sculpted trunk.
In addition, the vehicle's greater dimensions, which resulted from a four-inch longer wheelbase and a one-inch wider body, were given a sporty touch by dual rear exhaust outlets. A brand-new 3.5L, 24-valve VVT-i V6 engine with 280 horsepower and 260 lb-ft of torque was installed in the Avalon.
The innovative roller rocker concave cam profile that Toyota debuted with this engine allowed for quicker valve opening and later closure. This significantly increased the power of the Avalon. The EPA estimated fuel efficiency was 22mpg in the city and 31 on the highway.
Fourth Generation (2013-2018)
The fourth generation Avalon was introduced for the 2013 model year. The redesigned Avalon helped relaunch Toyota's flagship sedan by combining more emotive style, increased dynamic performance, and greater refinement.
Given that it was created, developed, and manufactured in the United States, the new Avalon was the most American Avalon yet. Its fresh, athletic appearance provided a preview of the "shape of Toyotas to come."
Additionally, Toyota's hybrid synergy drive was available for the first time in an Avalon. With a class-leading EPA-rated 25 mpg combined for the V6 and 40 mpg combined for the Avalon hybrid, the 2013 Avalon introduced increased performance and economy.
The 3.5-liter V6 in the regular Avalon was still remarkably smooth and provided a solid 268 horsepower and 25 mpg combined. The inside of the all-new 2013 Avalon was designed to build upon the elegant, athletic concept of the exterior and to provide a premium interior experience that combines cutting-edge technology and workmanship with artistically sculpted surfaces.
Fifth Generation (2019+)
The revised 2019 Toyota Avalon fills the space between the Camry and the more expensive ES 350 Lexus sibling. With more features, better performance, more refinement, and more effective engines than its predecessor, the most recent fifth-generation model surpass all expectations.
The 2019 Avalon boasted excellent acceleration thanks to a powerful 301-horsepower V6 and a smooth-shifting gearbox. Additionally, an effort has been made to give the Avalon a more modern and sporting personality than previously.
The sedan handled more precisely and had a crisper exterior appearance. It also had Toyota's most advanced infotainment system, which supported Apple CarPlay smartphone connectivity (if it's not available, you could instead learn how to install Apple CarPlay). Of course, the Avalon's interior space and comfort remain its top attributes, and the newest model certainly lives up to expectations.
Best Year For Toyota Avalon
True Delta estimates that owning a Toyota Avalon from before 2010 will require 27% more repairs than one from 2013 or after. Models from 2015 and later of the fourth-generation Avalons appear to be more reliable. No doubt, they're among the most reliable used cars that you can buy.
Additionally, purchasing the most recent model is typically ideal in terms of safety and infotainment features in addition to increased assurance. Without further ado, here is our list of suggestions for the Toyota Avalon's best years.
2015 Toyota Avalon
The 2015 Toyota Avalon is from the fourth generation and has one of the most dependable V6 engines available. When looking to buy a used sedan, the 2015 Toyota Avalon offers the most value. The 2015 Toyota Avalon had an overall J.D. Power score of 82 out of 100 for consumer satisfaction.
According to CoPilot Search, buying a 2015 Toyota Avalon instead of a 2021 model saves you almost $26,500. The 2015 Avalon is a complete steal in a used fair market value range of $14,706 to $17,916, according to Kelley Blue Book.
Also, the 2015 Avalon's external design isn't all that different from any of its successors of the same generation. However, there are some points to keep in mind. The 2015 Toyota Avalon lacks some of the most important features of modern transportation.
Owners of the 2015 Avalon did not like the built-in speech recognition in the car, according to J.D. Power. Additionally, it lacks smartphone connectivity and Apple CarPlay, which honestly makes life much simpler.
But the model holds itself up in terms of reliability. According to the National Highway Traffic Safety Administration, the 2015 Toyota Avalon has undergone only two recalls and received 44 complaints. Also, it's difficult to ignore the size of the value at stake.
Compared to the typical cost of the 2021 Avalon, which ranges from $35,875 to $43,300, you essentially save over 50%. Additionally, the 2015 Avalon's engine is comparable to that of the most recent Avalon because it isn't that old.
However, a 2017 Toyota Avalon should work better for you if features like smartphone connectivity and satellite navigation are a deal-breaker for you.
2017 Toyota Avalon
J.D. Power awards the 2017 Toyota Avalon a commendable overall score of 81 out of 100. The fourth-generation Avalon's 2017 model year isn't significantly different from its 2015 or 2016 counterparts.
The 2016 Avalon isn't on the list since the 2017 Avalon slightly outperforms the 2016 model in terms of reliability and recalls. While the 2016 model year had three recalls and 19 complaints, the 2017 Toyota Avalon had two recalls and 14 complaints.
In comparison to its rivals, the 2017 Avalon offers a well-built and roomy cabin, smooth ride quality, good fuel efficiency, a wealth of equipment, and a price that is not overly expensive. The 2017 Avalon stands apart from the competition because of its distinctive design.
The automobile has a swooping side profile that is both sporty and attractive, with high rear glass and wider fenders. The regular 3.5-liter V6 is the standard engine powering the 2017 version while the hybrid version gets another powertrain. The inside of the cabin is roomy and has a modern appeal.
The materials are of the highest caliber, and the finishing complies with Lexus standards. It is clear that Toyota distinguishes the Avalon from the Camry by giving it a more upscale appearance.
When comparing the price of a 2017 Avalon to a 2021 model, you save about $20,000. According to Kelley Blue Book, 2017 models range in price from $19,711 to $25,334. We'd suggest opting for it given the savings over a brand-new Avalon.
However, customers have called attention to a few subtleties. Owners weren't happy with the navigation system or the amount of internal storage, according to J.D. Power. Customers, however, were really pleased with the 2017 Avalon's sturdy construction and the way it drove in terms of smoothness and general elegance.
2020 Toyota Avalon
The Toyota Avalon had a comprehensive redesign in 2018. The Avalon was updated with the newest technology and safety features as part of the flagship sedan's fifth and most recent generation.
The 2018 Avalon, however, received the lowest J.D. Power ratings. obtaining a reliability rating of merely 79 instead of the 2017 Avalon's 87. The launch of the upgraded model year wasn't great. 21 complaints and two recalls were further added to that. The 2019 Toyota Avalon further elevated the issues.
The 2019 model has four recalls and 45 complaints against it including serious recalls that pose the risk of fuel pump failure (be wary of the symptoms of a bad fuel pump). The 2020 model, however, revived the Avalon nameplate back to its glory facing just two recalls and having only 6 complaints reported against it.
Choosing a 2020 model has the benefit of being almost identical to the 2021 and 2022 Avalon models. Despite the fact that the pricing is lower, you are essentially receiving the same car. The 2021 Avalon's AWD configuration, a first for Toyota's premium sedan, is the sole feature you won't have.
When comparing the price of a 2019 Avalon to a brand-new 2022 model, you save about 25%. The 2020 model year is the one to choose if you're on a tight budget and want a Toyota Avalon with few miles on the odometer.
Toyota Avalon Reliability
Toyota vehicles are known for being incredibly reliable and easy to maintain. Mazda eventually overtook Toyota in 2021, after Toyota had appeared to consistently rank first among the most dependable brands for many years. The Avalon is no exception to the reputation that Toyota has for dependability.
A used Toyota is actually easier to purchase than some other makes. It turns out that Toyota owners are often really happy with their vehicles. People have grown to have a certain amount of faith in the name Toyota because it has been at the forefront of durable engineering. This is what makes Toyota one of the longest-lasting car brands.
Purchasing a used Avalon can be among the wisest choices you ever make. According to Repair Pal, the Toyota Avalon has a four-out-of-five reliability rating with an average annual repair and maintenance cost of $463. It ranks third out of 12 full-size sedans and is considered an exceptionally reliable car.
Toyota Avalon Lifespan
The Toyota Avalon can undoubtedly travel a lot of distance as well. To determine which automobile models have the largest percentage of vehicles that have traveled 200,000 miles, iSeeCars recently examined upwards of 15.8 million vehicles sold in 2019.
The Avalon was found to be the car among large sedans of its segment with the longest lifespan. It handily stands toe-to-toe amongst those cars that last over 300 000 miles.
And that's not all. 2.6% of the Toyota Avalon cars that were sold in 2019 have traveled 200,000 miles, according to iSee Cars. On their list of "Longest-Lasting Vehicles to Reach 200k Miles," the Avalon was the only sedan to appear. There are numerous reasons why 2.6% of Toyota Avalon cars sold in 2019 managed to travel 200,000 miles.
After all, the Avalon is trustworthy, secure, and reasonably well-constructed. However, those aren't the only factors that allowed some Avalon models to travel more than 200,000 miles. So then, how do you get your Avalon's odometer to register more than 200,000 miles?
It's pretty straightforward. You must adhere to regularly planned maintenance. Regular scheduled maintenance is the simplest method to guarantee that your Avalon achieves the 200,000-mile mark.
Even though procedures like oil changes and tire rotations aren't always the most convenient you must make sure to upkeep your Avalon properly and regularly. If you want to learn more about what maintenance entails, do check out our cars for dummies guide, as well as the meaning of TLC when it comes to cars.
Toyota Avalon Years To Avoid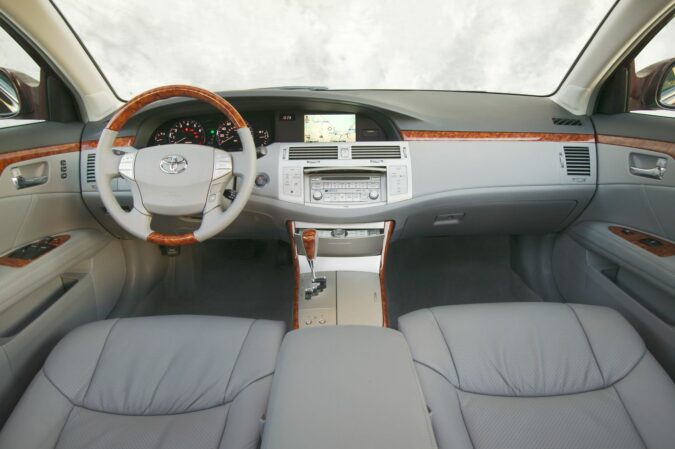 The majority of Avalon vehicles are renowned for being comparatively reliable and a great choice for a used car, even though some model years are better than others. Some Avalon model years have cost their owners money, been a hassle, or were even dangerous.
Thankfully, we can see a clear picture of which Toyota Avalon years to avoid by looking at reports from Avalon owners. It is best to avoid the Avalon models from 2005 through 2008 as well as the 2011, 2013, and 2014 models.
If you buy one of these Avalon models, you should be prepared for a greater likelihood of running into issues including fuel leaks, flaking paint (you might even have to consider knowing how to fix peeling paint on a car), and cracked dashboards. These model years are a bad investment because of the reliability issues.
2006 Toyota Avalon
Which Avalon model year is therefore the absolute worst and should be avoided at all costs? The 2006 Toyota Avalon was the poorest Avalon model and had numerous major problems, including electrical problems, steering defects, oil leaks, and engine problems.
It was also the subject of 7 recalls, ranging from the airbag inflator to the accelerator pedal. Since there are so many recalls, it's likely that any used 2006 Avalon you find on the market still needs the fixes. Out of all the Toyota Avalon model years to avoid, you should definitely avoid buying a 2006 model.
Toyota Avalon Problems
The Avalon has a reputation for dependability, although it is not without flaws. In order to be safe, you might wish to stay away from any Toyota Avalon from the third generation, as the majority of these model years belong to that generation. Fixing some of these issues would cost well above $1,000.
For instance, 2014 Avalon owners reported a risky issue with rapid acceleration that will cost more than a whopping $7,500 to fix. There have even been reports of accidents and injuries as a result of this major problem.
Anecdotal reports indicate that this may also be a problem with models from previous years, such as the 2013 model. Likewise, the Avalon's roof's paint flaking was the second most frequently reported problem. For more context, check out our write-ups on the cost to repair a paint chip on a car, as well as how to fix chipped paint on a car.
It costs about $1,100 to fix this problem, which was most prevalent in the 2011 model year. Even though this isn't a risky problem, it is nevertheless an expensive and inconvenient visual issue that lowers the value and general appeal of your car.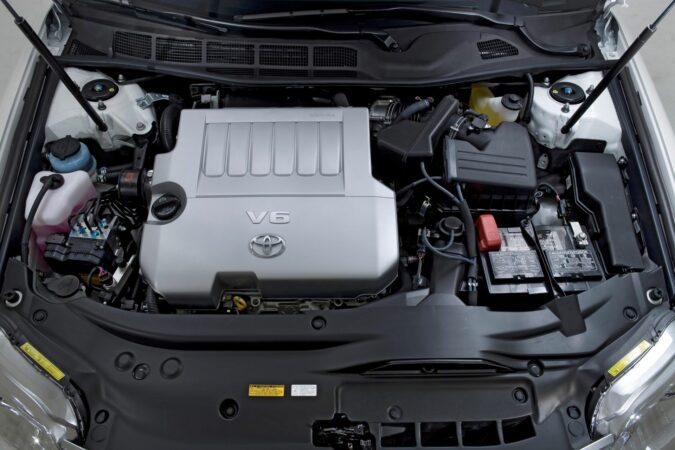 Many Avalon models, including 1995–1998, 2000–2007, 2009, and 2015, have experienced transmission problems. The Avalon reportedly struggles to shift correctly (i.e. your car won't go into gear easily) or hesitates when changing from second to third gear at slow speeds, according to owner complaints.
Owners of Avalons from 1995 through 2010 and from 2012 have expressed frustration over misfiring engines. Their automobiles would quiver and hesitate, mostly because of a damaged ignition coil (be wary of the symptoms of a bad ignition coil). The ignition coil replacement could cost $5 to $50 plus labor.
Toyota Avalon Recalls
Avalons have additionally experienced a number of recalls. The seat belt pretensioners and airbag deployment on the Avalon vehicles from 2012 to 2018 were problematic. Due to an unintended pre-collision system brake activation, the 2013–2015 Avalon cars were recalled.
Additionally, there were more fuel leaks in the 2014 Avalon, which increased the risk of fire and forced a recall.
Toyota Avalon Best Years: Conclusion
The most crucial factor to think about while evaluating Toyota Avalon sedans is your budget. The 2015 model year of the Toyota Avalon has the best overall value-to-age comparison. This is where you can acquire a car for about 60% less than the MSRP while still getting a lot of the newest technologies.
Additionally, it is powered by Toyota's renowned, reliable V6 engine. A 2020 Avalon is a fantastic choice if you have a larger budget and want the newest technology. These have already suffered some initial depreciation and will continue to lose value over the following few years, although more slowly.
These are essentially the same as the most recent model and include all of Toyota's most recent technology.
FAQs On Toyota Avalon Best Years
Is Toyota Avalon A Good Car
The Toyota Avalon is a fantastic full-size sedan. It dazzles with a spacious, elegant interior, supportive seats, an easy-to-use infotainment system, and an abundance of standard safety features. The Avalon's V6 engine provides excellent gas consumption while also delivering quick acceleration and a smooth ride. Its exceptional blend of quality and value makes it a car you'll like driving every day.
Is Toyota Discontinuing The Avalon
Toyota has officially decided to discontinue the Avalon, which has been in production since the mid-1990s. However, the automaker is replacing the vehicle with a brand-new full-size semi-luxury sedan. The Crown, a forthcoming vehicle that is a bit of an oddball, will replace the Avalon.
Who Makes The Avalon
The Avalon is Toyota's flagship sedan, produced by the Toyota Motor Corporation. It has an intimidating exterior but is actually quite soft on the inside. The full-size Avalon, which is based on the mid-size Camry, has either a V-6 or hybrid powertrain, front-wheel drive, and a roomy interior that is comfortable all day.
How Long Do Toyota Avalons Last
The Toyota Avalon should last you well over 200k miles if you follow the manufacturer's recommended maintenance schedule. These vehicles are built to last for a very long period. While you own the car, there are some things you may do to extend its lifespan. Make sure to keep up with major servicing and routine oil changes and pay attention to gauges, lights, and alerts.
Are Toyota Avalons Reliable
The Toyota Avalon has an overall reliability rating of 82.6, which is very reliable. This information is based on the cost and frequency of maintenance. The warranty coverage and long-term reliability are the other factors affecting this score. By looking at how long these vehicles are normally kept on the road the score is calculated and according to it, the Avalon is super-reliable.
Is Toyota Avalon A Luxury Car
Although the Toyota Avalon has numerous luxury features, it is not a true luxury sedan. Though formally classified as a premium sedan, it gets very near. Because of its stylish appearance, we frequently compare the Avalon to its corporate twin, the Lexus ES. Additionally, the Avalon is a more reasonable option to premium models like the Audi A6 thanks to its comfort and silky smoothness.
What Is The Top Of The Line Toyota Avalon
The most expensive, top-of-the-line version of the Avalon is the Limited trim. It comes equipped with extra features over the lower trims including leather upholstery, 18-inch chrome alloy wheels, a sunroof, ambient lighting, and a heated steering wheel. The Limited and the one-step-lower Touring trims further give access to the optional Advanced Safety package.
Is The Avalon Bigger Than The Camry
There is greater interior space in the Avalon because it is a little bigger than the Camry. It has a maximum of 16.1 cu ft of cargo space and a total passenger volume of 104.3 cu ft. The Camry, in contrast, has a maximum cargo volume of 15.1 cu ft and a total passenger volume of 100.4 cu ft.
Approved Tools
These tools have been tried and tested by our team, they are ideal for fixing your car at home.
AI Car Expert Thinking 

.

.

.